سرفصل های مهم
فصل 01
توضیح مختصر
زمان مطالعه

11 دقیقه

سطح

ساده
دانلود اپلیکیشن «زیبوک»
این فصل را می‌توانید به بهترین شکل و با امکانات عالی در اپلیکیشن «زیبوک» بخوانید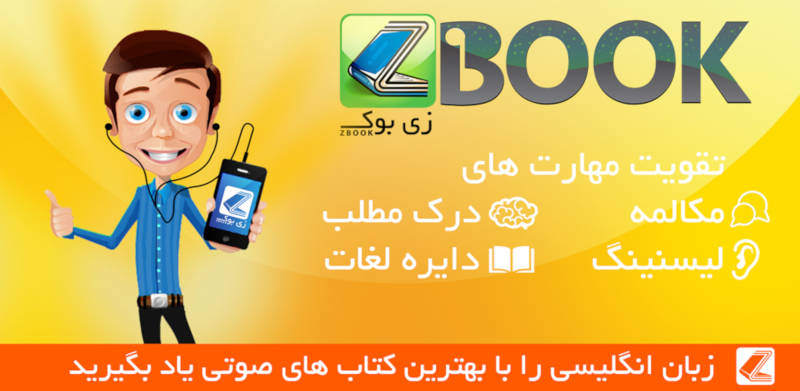 متن انگلیسی فصل
Chapter one
Ponta Pora, Brazil
They found him in Ponta Pora, a pleasant little town in Brazil, on the border of Paraguay. He lived alone in a small house on Rua Tiradentes and drove a red 1983 Volkswagen. He was thinner. His skin and hair were darker, and his nose and chin were different.
They considered taking him quickly but decided to wait. When he went downtown, they followed him and took photos. They listened as he talked to a clerk in the market. His Portuguese was excellent, almost without an accent. They watched as he ran along Rua Tiradentes and into the countryside. He was serious about his running, and this pleased them. Danilo would simply run into their arms.
---
Guy was from Washington, DC, and had been hired to find Danilo. He'd been searching for him for four years and had spent 3.5 million dollars, all for nothing. But now he'd found him.
Osmar and his Brazilian friends didn't know why Guy wanted Danilo, but they guessed that he'd disappeared and taken a lot of money. They made large copies of the photos and put them on the wall of the small house they were staying in. They studied them carefully. Was it really him?
Osmar wanted to take him now, but Guy said they'd wait. Then, on the fourth day, Danilo raced to the airport, parked his car, got on a small plane to Sao Paulo, and was gone.
They waited, watching the red Volkswagen and the arriving planes. Osmar was confident that Danilo would return and they'd get him. He returned on the fifth day, and everyone was happy.
---
Every day, Danilo ran his 10-kilometer course, leaving at almost the same time. On the eighth day, when Danilo came over the top of a hill, a small car with a flat tire was blocking the road. Its trunk was open. The young driver pretended to be surprised at the sight of the thin runner.
"Bom dia," the young man said, stepping toward Danilo.
"Bom dia," Danilo said, approaching the car.
The driver suddenly took a large gun from the trunk and pointed it at Danilo's face. Danilo stopped, his eyes staring at the gun, his mouth open with heavy breathing. The driver quickly put his hands around Danilo's neck, pulled him roughly toward the car, and pushed him into the trunk. Danilo struggled and kicked, but with no effect.
The driver shut the trunk and drove to meet his friends. They took Danilo out, tied ropes around his wrists, and covered his eyes with a black cloth. Then they pushed him into the back of a van.
"What do you want?" he asked, in Portuguese.
"Don't speak," Osmar replied, in English. The Brazilian sitting on Danilo's left took a needle out of a box, filled it with a liquid, and pushed it hard into Danilo's upper arm. Danilo relaxed as the drug entered his body. His eyes closed.
They hid him under some boxes filled with fruit and drove across the border into Paraguay. An hour after the kidnapping, they turned down a dirt road and stopped at a small house that couldn't be seen from the road. They carried him inside and put him on a table. Guy and another man took his fingerprints while he slept, and compared them with the prints of a lawyer named Patrick.
"It's him," the fingerprint man said in English. They actually clapped.
Guy was excited when he made his daily call to Washington. He smiled as he said, "It's him. The prints are a perfect match."
There was a pause, and then the other person asked, "What about the money?"
Guy was sure he'd find it. "We haven't started yet. He's still drugged."
"Call me," Stephano said.
---
The man used Danilo's keys to open the door to his house. He collected all the computer disks. He went through the files on the desk but couldn't find what he was looking for.
Five minutes after the door opened, a silent signal was sent and a phone call was made. It informed the person on the other end that the house had been entered by a stranger. The directions in the guard's file were clear: do not call the police; call a number in Rio and ask for Eva Miranda.
---
Eva put the phone down. The message meant that Danilo was missing. She told herself to relax. She'd need to be calm to do what she had to do. She took a file from a locked drawer and read the sheet of instructions again.
Danilo's instructions were general. The details were left to her. She divided the money. She'd made the list of imaginary companies in which the money was hidden; Danilo had never seen her list. As a lawyer, she worked with international businessmen and understood foreign money and banking. She knew how to move money around the world, and Danilo had taught her more.
At the moment, the money was in two places: a bank in Panama and one in Bermuda. Because European banks were closed now, she'd keep the money in the Caribbean for a few hours. She faxed instructions to move it out of Panama and Bermuda and into banks on Grand Cayman and in the Bahamas.
As time passed and there was no phone call from Danilo, she became more concerned. He wouldn't disappear without telling her first. But if they'd found him, they wouldn't wait long before they tried to make him talk. That was what he feared the most. That was why she had to run.
She went to a pay phone in the entrance of her office building and called the office of the FBI in Biloxi, Mississippi, asking for Agent Joshua Cutter. When he came to the phone, she asked, "Are you in charge of the Patrick Lanigan investigation?" She knew he was.
There was a pause. Then he said, "Yes. Who is this?"
"I'm calling from Brazil," she said. "They've captured Patrick."
"Who has?"
"Jack Stephano, a private detective in Washington," she answered. "He's been searching for Patrick for four years."
"And you say he's found him. Where? When?" "Here. In Brazil. Today. And I think they might kill him." Cutter paused. "What else can you tell me?" he asked. She gave him Jack Stephanos phone number in Washington. Then she put the phone down and left the building. She took a taxi to the airport and flew to Curitiba.
---
Two FBI agents entered Stephano's office.
"What are you doing here?" Stephano demanded. "Who hired you to find Patrick Lanigan?" asked Agent One.
"I can't tell you that," Stephano answered. "We got a call from Brazil this afternoon," said Agent Two. Stephano had also had a call from Brazil - from Guy. He tried to seem unconcerned as he wondered who had contacted the FBI. He knew he could depend on Guy. Guy would never talk to anyone, especially the FBI.
"Where's Patrick?" Agent One asked.
"Maybe he's in Brazil."
"He belongs to us," said Agent One.
"We want him," demanded Agent Two. "Now."
"I can't help you," Stephano said.
"You're lying," said Agent One.
Agent Two said, "We have men downstairs, outside, around the corner, and outside your home. We'll watch every move you make from now until we get Lanigan."
"That's fine. You can leave now."
"And don't hurt him, OK? If anything happens to him, you'll regret it," Agent One said, and they left.
Stephano was confused. He'd spent a lot of time and money making certain that no one knew what he was doing. He'd never been caught before. No one ever knew who Stephano was following.
مشارکت کنندگان در این صفحه
تا کنون فردی در بازسازی این صفحه مشارکت نداشته است.
🖊 شما نیز می‌توانید برای مشارکت در ترجمه‌ی این صفحه یا اصلاح متن انگلیسی، به این لینک مراجعه بفرمایید.