سرفصل های مهم
فصل 03
توضیح مختصر
زمان مطالعه

34 دقیقه

سطح

ساده
دانلود اپلیکیشن «زیبوک»
این فصل را می‌توانید به بهترین شکل و با امکانات عالی در اپلیکیشن «زیبوک» بخوانید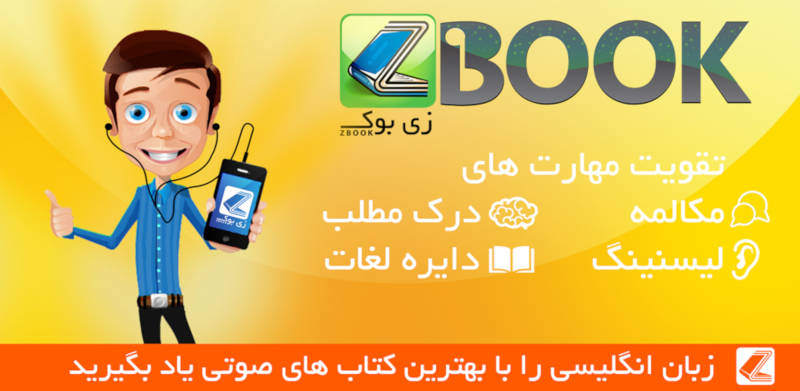 متن انگلیسی فصل
CHAPTER THREE
Tripitaka Finds New Followers
With her magic breath she shouted 'Change!' She transformed the Dragon into the horse that he had just eaten.
It was the middle of winter and a cold wind was blowing from the North.
There was ice everywhere and deep snow was lying on the ground. But the brave priest, his follower and the white horse continued their journey across the mountains.
They were looking down at a river when suddenly a dragon appeared in it and then climbed slowly out of the water. While Monkey and Tripitaka ran and hid, the Dragon, moving along at speed and without stopping, opened its mouth and ate the horse.
Monkey left Tripitaka sitting on a rock and went back to get the horse and luggage, but he could not find the horse. He took the luggage to the place where he had left Tripitaka.
'The Dragon is gone,' said Monkey, 'and the horse is too. It probably ran away because it was frightened.'
'How are we going to find it?' asked Tripitaka.
'Wait here and I will have a look,' said Monkey.
Monkey leapt into the sky and looked for it with his bright red eyes.
'I cannot see it anywhere,' he told Tripitaka. 'I think the Dragon ate it.'
'How can I travel if it has been eaten? It is much too far to walk,' cried Tripitaka. Poor Tripitaka was so sad that he could not stop crying.
Monkey, who hated that kind of attitude, shouted at Tripitaka, 'You look like a fool, sitting there crying! Wait there while I go after the Dragon.'
'You cannot do anything to the Dragon if he is in the water,' said the young priest, still crying. 'And next time he will eat me!
'You are hopeless! Hopeless!' shouted Monkey, angrier than ever. 'Do you want to sit there staring at the luggage forever?'
He was still shouting angrily when the voices of Gods were heard in the sky. 'Monkey, don't be angry. Priest, don't cry. We are here to protect you,' they said.
'Then you had better stay here and look after the Master,' said Monkey. 'I am going to find that horse! Don't worry about me!'
Tripitaka, feeling better, asked Monkey to be careful.
Dear Monkey! He pulled his tiger-skin coat around his body, picked up his cudgel and walked down to the river.
'You demon fish, return my horse to me,' he called into the water.
The Dragon leapt out of the river. 'Who is making all that noise?' it shouted, angrily.
'Come and fight,' shouted Monkey, as he waved his cudgel. 'And give me back my horse!'
Monkey hit the Dragon's head with his cudgel. The Dragon came forwards with his mouth wide open. It was a long and brave fight. They fought backwards and forwards, round and round, and up and down until the Dragon began to feel weak. With a quick turn of his long tail, he disappeared back into the river. Monkey shouted for him to come back and fight, but the Dragon did not listen. Monkey decided to go back and tell Tripitaka.
When Monkey returned, Tripitaka said something that Monkey did not like. 'The other day, after you fought the tiger, you said you could also kill dragons. I do not understand why you are having such difficulties with this dragon.'
'Not another word!' he cried. 'I will soon show you who is master!'
Annoyed, Monkey went back to the river and used his magic to make a storm. The Dragon leapt up and shouted, 'What sort of creature are you? Where do you come from?'
'That is not your business - just return my horse!'
'How can I? Your horse is inside me. And if I do not, what will you do to me?'
'Look at this cudgel,' said Monkey. 'If you do not give me back the horse, you will pay for it with your life.'
Again they fought, and then the Dragon transformed himself into an insect and disappeared into the long grass. Beating the grass with his cudgel, Monkey danced around wildly, trying to find him. But it was impossible. So Monkey returned to Tripitaka, who was feeling quite sorry for himself.
'I will be dead from cold or hunger before we get across this river,' said Tripitaka.
Monkey danced and jumped and leapt in anger, but finally he had to ask the Goddess Kuan-yin for help. When he saw her, he became angry again.
'You told me to look after this priest,' shouted Monkey. 'So why did you give him a cap that I cannot take off my head? It gives me terrible pains when he says the words of the spell!'
The Goddess laughed. 'Because you are so full of tricks, there is no other way to control you.'
'But what about this dragon? That is your work too. Why did you let him eat my Master's horse? You should be ashamed of yourself!'
'That dragon,' said the Goddess Kuan-yin, 'behaved badly in Heaven. If he carries the priest of the Emperor T'ang on his journey to India, he will be forgiven and he knows this. No ordinary Chinese horse could possibly do it. I cannot understand why he ate the horse. I will go with you and find out.'
She got down from her seat inside her cave and rode on a magic light to find the Dragon. When the Dragon saw Kuan-yin, he changed into a human.
'Did you know that this is Tripitaka's follower?' asked Kuan-yin.
'How could I? I asked him what kind of creature he was and he shouted at me, "That is not your business." I ate his horse because I was hungry. He never said anything about looking for Scriptures. He never once used the word "T'ang".'
'Monkey is fonder of showing others his own powers than explaining anything,' said Kuan-yin. 'But in future, if anyone questions him, he must say that he is looking for Scriptures. Then there will be no more trouble.'
The Goddess went to the Dragon and put some drops of sweet water on him. Then with her magic breath she shouted 'Change!' She transformed the Dragon into the horse that he had just eaten. She told the Dragon to change his bad behaviour and to promise never to go back to his old ways.
'If you keep this promise, you will be given a golden body,' she told him, 'and you will be given wisdom.'
The Dragon said, 'Thank you. I will keep this promise.'
Then the Goddess turned to go, but Monkey held her arm saying, 'That is not good enough! How can I help a priest to travel over these mountains with only a horse? I cannot continue this journey.'
'That is strange,' said the Goddess. 'You always used to be brave, if nothing else. But there is one more power I can give you.'
She took three leaves from a tree and dropped them on Monkey's back, where they immediately became magic hairs.
'These,' she said, 'will get you out of any trouble.'
Monkey thanked her. Then he took the horse and led him to Tripitaka.
'This horse is in much better condition than the old one. How did you manage to find it?' asked Tripitaka.
Monkey answered, 'Kuan-yin changed the Dragon into the horse that he had eaten.'
Tripitaka wanted to say 'thank you' to Kuan-yin, but Monkey said that she was already far away. So Tripitaka bowed towards the South. Then he helped Monkey to prepare their luggage.
'We still need a boat to cross this river,' said the priest.
'Just sit on the horse and he will carry you across,' Monkey replied.
But then an old fisherman in a strange boat appeared. Monkey waved to him. 'We have come from the East to fetch scriptures. My Master does not know how to get across the river. Could you take him?
The old fisherman took them all across the river, without asking for payment.
'Do you know who that fisherman was?' said Monkey. 'He is the God of the River and he did not help us in our fight against the Dragon. He knew he had done wrong. That is why he did not take any money.'
Tripitaka did not know how true that story was. But he sat on the horse and followed Monkey along the road to the West.
One evening they saw a group of houses in the far distance.
'Let me go and see if it is a farm and if it seems lucky or unlucky,' said Monkey.
A young man in a blue jacket came out of the farm and tried to walk past Monkey without a word. But Monkey held his arm tightly while the young man tried to escape.
'Now, you must not be angry,' laughed Monkey, holding him even tighter. 'We only want to know the name of this place.'
The young man, seeing that he could not get away from Monkey, answered, 'The place is called Kao Farm and I am Kao Ts'ai. Old Mr Kao has a daughter of twenty who is unmarried. Three years ago, a creature took her and has lived with her here as his wife. Six months ago the creature locked her in his little house, and none of the family has seen her since then. I am going to find someone with strong enough magic to fight this creature.'
'This is your lucky day,' said Monkey. 'Here I am, and I can help you. Come, lead us to the master of the house.'
'Your words are true, I hope,' said the young man. 'You will get me into great trouble if you fail.'
'I promise,' said Monkey. 'Now, take us in.'
Seeing the young man returning, old Mr Kao shouted, 'You fool!' But he quickly became more polite when he saw the young priest. Seeing Monkey, though, he said, 'It is surely bad enough to have a dirty creature living with my daughter. Now another ugly creature has come to visit me.'
'You have lived a long time but have learned very little wisdom,' said Monkey. 'You should not judge people only by appearances. But I shall return your daughter to you.'
'I do not understand. I thought you wanted a bed for the night.'
'Yes, we do,' said Monkey. 'But I am also happy to kill any dirty creatures for you, for something to do.'
'We have three daughters. Our hope was that the youngest would marry a farmer and work this farm. Well, about three years ago, a nice-looking young man came here and said his name was Pig. He seemed the right man for our daughter and at first he worked hard on the farm. But then he started to change: his nose became longer, his ears became bigger, he ate more and more. Finally, he turned into a pig. But that was not all. He could bring magic winds, he could disappear and then appear again, he could make stones fly through the air. And now he keeps our daughter, Blue Flower, in his little house, and for six months we have not known if she is alive or dead.'
'Have no fear,' said Monkey. 'I shall catch him tonight and return your daughter to you.'
'But do you need weapons?'
'I have my weapon already,' said Monkey, taking his needle from behind his ear and changing it into an iron cudgel. 'I need only a nice old person to sit with my Master and talk to him. And now I will leave you!'
Old Mr Kao led Monkey to the little house and Monkey broke the door with one blow of his hand. Inside it was dark as the old man called, 'Number three daughter!'
'Father, I am here.'
Monkey looked hard with his red eyes and saw a sad sight. The daughter's face was unwashed, her hair was full of dirt and her lips were pale. She walked slowly forwards and fell, crying, into her father's arms.
'Don't make that noise. But where is the creature?' asked Monkey.
'I do not know,' said the unhappy girl. 'He goes out early in the morning and does not come back until late at night.'
'Take your daughter back to the house and stay with her,' said Monkey to Mr Kao. 'I shall wait here and end your troubles.'
When the girl and her father had gone, Monkey transformed himself into a girl who looked like Blue Flower. Then he waited. Soon stones came flying through the air and there in front of him stood a terrible creature. He had short hairs on his dark skin, a long nose and enormous ears. He wore a green jacket and had a spotted handkerchief tied round his head.
Dear Monkey! He did not say hello to the creature. He lay on the bed making noises like a person who is ill. When the creature tried to kiss him, he pushed it hard across the room.
'Why are you angry with me?' asked the creature.
'I am not angry. Get into bed.'
The creature undressed in the dark, but could not find his wife in the bed. Then he heard her crying on the far side of the room.
'Oh, I am so unhappy!'
'What are you complaining about?' asked the creature. 'Have I not kept my promises to you? I have worked on the farm, built walls and dug new fields. You have all the food and clothes that you need.'
'That is not the problem,' said Monkey in Blue Flower's voice. 'Today my parents came and shouted through the wall that you are ugly. And nobody knows anything about you or who you are.'
'There is no mystery about who I am. Because I look a little like a pig, I am called Pigsy. Next time they ask, just tell them that.'
'They are looking for a priest to send you away,' said Monkey. 'In fact, old Mr Kao has called the great Monkey King himself to help.'
'If that is true, I am leaving this minute,' cried the creature. 'That Monkey is very powerful!' And getting dressed quickly, he opened the door to leave.
With a magic spell, Monkey transformed himself back again.
'Look around,' he cried, 'and you will see that I am Monkey.'
When Pigsy turned and saw Monkey, with his sharp little teeth and big smile, his red eyes, flat head and hairy face, he ran like the wind back to his cave.
Monkey cried after him, 'Where are you going? If you go up to Heaven, I will follow you. And if you go down to the deepest part of Hell, I will follow you there too.'
Monkey followed the creature to his cave and it came out waving a fork.
They fought together all night, but at last the creature leapt back into the cave and locked the door. Monkey now saw the name of the cave on a rock: it was Cloud-Ladder Cave.
'I had better return to my Master now, because he might want something,' Monkey thought. 'I can always return and catch this creature.' And leaping from one cloud to another, he was soon back at the farm.
No one had slept all night, waiting for Monkey's return. Tripitaka was sitting with the old man when Monkey arrived.
'Master, here I am,' he said.
'Did you have to go a long way to catch the creature?' asked Tripitaka.
'That is no ordinary creature. He used to live in Heaven, where he was in charge of water-spirits. But he did wrong and he was sent down to Earth as a pig-like creature. He still has all his magic powers. I chased him to his mountain cave, where he fetched a large fork and we fought all night. As the sun came up, he gave up the fight and locked himself in his cave. I was going to beat down the door, but I knew it was going to take some time. I thought Master might be getting anxious so I wanted to report back here.'
'Monkey King,' said old Mr Kao, 'you have driven him away, but he is certain to come back. If you can get him for us, you can have half of all that is ours.'
'I think you worry too much about him. He knows that he eats a lot. But he has also done a lot of work around here. He feels that his work easily pays for the cost of feeding him. He is a god who has been sent to Earth as a punishment. It seems that he has done no harm to your daughter,' said Monkey.
'It is true,' said old Mr Kao, 'that he has done her no harm. But it is very bad for our family name. Everywhere I go, I hear, "Mr Kao has taken a dirty creature for his daughter's husband." What can I say to that?'
'Monkey,' said Tripitaka, 'do you not think that you should return? Have one more fight with him and see if you can find a way to end this difficult situation.'
'Don't worry. I was only having a little game with him. This time I will catch him and bring him back here. Look after my Master until I get back!' Monkey said to Mr Kao.
Monkey disappeared into the clouds and soon arrived at the cave. This time, Pigsy was asleep in his cave when Monkey broke the door in pieces. Angrily, Pigsy jumped out of bed and took up his fork again.
'You dirty rat! What do you think you are doing? It is a crime to break down someone else's door!' shouted Pigsy. 'I remember you now…' he said, looking more closely at Monkey. 'You once lived in a cave behind a Water Curtain. How did you get here?'
'I am a priest now. I am going with a Chinese pilgrim called Tripitaka to fetch scriptures from India.'
The fork fell from Pigsy's hand. 'Where is the pilgrim?' he said. 'Take me to him.'
'Why do you want to see him?' asked Monkey.
'The Goddess Kuan-yin put me here to prepare myself for the arrival of a pilgrim who I must follow. After doing this, I will receive wisdom. I have been waiting for this pilgrim for years. Why did you not tell me that you are his follower? Why did you prefer to fight with me?'
'I am not so sure that your story is true. If you really want to follow my Master to India, you must promise that this story is true. Then I will take you to him.'
Pigsy threw himself down on his knees and bowed repeatedly. 'I promise holy Buddha, this is true - every word. If it is not true, let the judges in Heaven cut me into ten thousand pieces.'
'I believe you,' said Monkey, 'but give me your fork.' Then Monkey took a hair, blew on it with his magic breath, and changed it into a long thick string.
He tied Pigsy's hands behind his back, took him by the ear and pulled him along with him.
When Monkey arrived at Mr Kao's farm with Pigsy, everyone was very happy. After hearing Pigsy's story, Tripitaka told Monkey to untie him. Tripitaka said some prayers and then they sat down and ate supper together.
The next day, Tripitaka sat on the white horse that had been a dragon. Pigsy carried the luggage and Monkey carried his cudgel, as they all left for the West.
At last they came to a flat country. Summer had passed and autumn had come, and now in front of them was a great, wild river.
Monkey leapt into the air and looked far down into the water.
'Master,' he reported, 'this will not be easy. For me, it will not be difficult because I can jump across in one leap, but for you it will be impossible. When I looked down, I saw that this river is twelve thousand kilometres across.' Tripitaka was very unhappy but, looking down, he saw a rock with some writing which said River of Sands. Under that, in small letters, were the words: In the River of Sands, twelve thousand wide,
In Dead Waters, fifteen thousand deep,
Nothing will stay on the water -
Even the lightest flower goes straight to the bottom.
As they looked, a terrible creature came towards them through the water. His eyes were like bright lights, and around his neck were nine heads. He rushed straight at the pilgrims.
Monkey pushed Tripitaka to a safe place while Pigsy attacked the creature with his fork. The creature fought hard and the fight was a good one. Monkey was impatient to join in and at last, with a wild scream, he leapt at the creature. As he brought his cudgel down on its head, it disappeared into the water.
Pigsy was very angry. 'Brother, who asked you to fight my fight? That creature was just getting tired and I had almost finished him. You have spoilt everything.'
'I am sorry,' laughed Monkey. 'But I could not stand and watch. I have not used my cudgel for months and I got so excited that I could not stop myself. I wanted to join the fun.'
So, hand in hand, they returned to Tripitaka.
'It will be your turn next time,' promised Pigsy.
'Thank you, but I am really not at my best in water,' said Monkey. 'I am happier in the clouds and I have enough tricks on land. If you can make this creature leave the river, I will come and help you.'
Pigsy went into the river and discovered that he had not lost his water-magic. He soon found the creature at the bottom of the river.
'You ugly pig,' the creature shouted. 'Can you not see that I am not an ordinary creature? I am a god. One day, at a banquet in Heaven, I accidentally broke the Jade Emperor's bowl. He was very angry and I was sent down here to the River of Sands. When I am hungry, as I am now, I eat people. You would taste very good if I cut you up and put some sugar and salt on you.'
'You will not eat me! You can eat my fork!'
So again they started fighting, and they fought for two hours. After that, Pigsy pretended to be tired and ready to stop. When he left the water and climbed on to the land, the creature followed.
'Come on,' cried Pigsy. 'With the hard earth under our feet, we will have a better fight than we did before.'
'I know what you are trying to do,' said the creature. 'You are trying to get me out of the river so your friend can help you. We will go back in the water and finish the fight there.'
The creature refused to move, so they fought on the water's edge. Monkey was watching from a distance.
'Wait here,' he said to Tripitaka, 'while I try one of my tricks.'
Monkey leapt into the air and jumped straight down at the creature. But the creature saw him coming and ran back into the water.
'He is probably not going to come out again,' Monkey said.
'This is difficult,' said Pigsy. 'What are we going to do?'
'Let's go and see the Master,' said Monkey.
They told Tripitaka, who started crying loudly. 'We will never get across,' he said sadly.
'Don't worry,' Monkey said. 'It is true that we cannot get across yet. That creature is a terrible problem, but he is not going to stop us.'
'What are we going to do?' asked Pigsy.
'Pigsy,' said Monkey, 'stay here with the Master while I go to the Southern Ocean to find the Goddess Kuan-yin. This search for the Scriptures was her idea and she must help us now.'
'You had better go now,' said Tripitaka, 'and get back here quickly.'
Leaping through the clouds, Monkey reached the Southern Ocean in no time at all. He found the Goddess with the Dragon King's daughter.
'Why are you not looking after your Master?' she asked at once.
'When we came to the River of Sands,' said Monkey, 'we found a creature that we cannot destroy. He is a very good fighter. My friend Pigsy tried hard to beat him, but he was not successful. This is why I have come to you.'
'Monkey, do you ever listen? It is the same story again and again. Why did you not say that you are with the Priest of T'ang?'
'I suppose we were too busy trying to catch him,' said Monkey.
'I put him there. I intended him to help the Master and his pilgrims,' said Kuan-yin. 'You did not tell him that you were from China and looking for the Scriptures, did you? That was your mistake. He is there to help you, you fool!'
'He is sitting at the bottom of the river and he is not happy,' said Monkey. 'How can I make him come out and help us? And how is Tripitaka going to get across the river?'
Kuan-yin gave a red water-bottle to her follower Hui-yen. She told him,
'Go with Monkey to the river and shout "Sandy!" The creature will come out at once. Take him to the Master. Then put this red water-bottle in the middle of the nine heads that he wears around his neck. A ship will be sent from the Gods. It will carry Tripitaka across the River of Sands.'
Hui-yen went to the river and called, 'Sandy, Sandy! Come out and meet the Master and his pilgrims. They are looking for the Scriptures and they have been here for a long time.'
The creature came up at once. He bowed politely and asked, 'Where are the pilgrims?'
'They are sitting over there, on the eastern side,' replied Hui-yen.
'Well,' said Sandy, looking at Pigsy, 'that dirty creature never said a word about Scriptures and I fought with him for two whole days.' Then, seeing Monkey, he cried, 'Him too? I am not going near them.'
'The first is Pigsy,' said Hui-yen, 'and the second is Monkey. They are both Tripitaka's followers and both were made priests by Kuan-yin. You have nothing to fear. I myself will introduce you to the Master.'
Sandy came out of the river, tidied himself and went down on his knees in front of Tripitaka. He said, 'I did not recognise you, Master, so forgive me for being so impolite.'
'You rude creature,' said Pigsy, 'why did you want to fight with us, instead of joining us from the beginning?'
'Brother,' laughed Monkey, 'don't be angry with him, because it is all our fault. We never told him that we are going to get the Scriptures.'
'Do you really want to be a priest in our religion?' asked Tripitaka.
Sandy said that he did, so Monkey was asked to shave Sandy's head.
Monkey took a knife and soon Sandy had no hair left on his head.
Sandy bowed many times in front of Tripitaka, but only once in front of Monkey and Pigsy. Tripitaka liked Sandy's new appearance and he was very pleased with his new follower.
'You had better be quick and start your boat-building,' said Hui-yen.
Taking the heads from his neck, Sandy laid them at the edge of the water in the shape of a magic square. He put Kuan-yin's water-bottle in the middle. At once, the heads and the bottle became a ship, sent by the Gods.
Tripitaka came down to the water and walked on to the holy ship. Pigsy supported him on the left, Sandy on the right. Monkey, behind him, held on to the white horse, which followed as well as it could. They soon arrived perfectly safely at the other side.
مشارکت کنندگان در این صفحه
تا کنون فردی در بازسازی این صفحه مشارکت نداشته است.
🖊 شما نیز می‌توانید برای مشارکت در ترجمه‌ی این صفحه یا اصلاح متن انگلیسی، به این لینک مراجعه بفرمایید.