سرفصل های مهم
فصل 05
توضیح مختصر
زمان مطالعه

41 دقیقه

سطح

سخت
دانلود اپلیکیشن «زیبوک»
این فصل را می‌توانید به بهترین شکل و با امکانات عالی در اپلیکیشن «زیبوک» بخوانید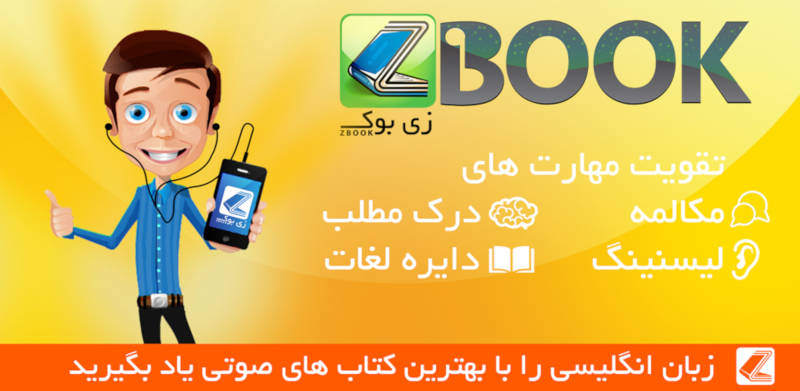 متن انگلیسی فصل
CHAPTER FIVE
The River to Heaven
'What has happened to Tripitaka?' shouted Monkey from the air.
'There is no Tripitaka now!' Pigsy shouted back.
They travelled without stopping for many days. Then Tripitaka stopped his horse and said to Monkey, 'Follower, when and where are we going to rest?'
'Comfort,' answered Monkey, 'is for ordinary people, so pilgrims cannot expect it. By day or by night, in wet or dry weather, if there is a road to travel, we must continue.'
Soon Sandy shouted, 'There is a great river in front of us!'
'Wait here!' cried Monkey, leaping high into the air. Soon he was back. 'I cannot see land on the other side,' he said, 'but I thought I saw a fisherman. He was standing at the water's edge. I will ask him about the river.'
But it was not a fisherman that Monkey had seen. It was a sign that said: The River That Leads to Heaven. Few people have reached the other side.
When Tripitaka read this, he cried quietly. 'I knew so little of the difficulties in our way, on the road to India,' he said.
'Listen,' said Pigsy. 'That music means there are priests praying somewhere near here. They will tell us how we can get across the river.'
Following the sound, they soon saw a village of several hundred houses. One of them had a flag at its gate and lights outside.
'I shall go in first,' said Tripitaka, 'because you three look a little strange and I do not want people to be frightened.'
An old man came to the door and when he saw Tripitaka he said, 'You have come a little late. The banquet is almost finished and there is not much to eat.'
'I did not come for the banquet,' answered Tripitaka. 'I have come from China and I would like a bed for the night if that is possible.'
'China is a very long way away,' said the old man, whose name was Ch'en. 'How do I know that your words are true?'
'My three followers have helped me on the journey. They have made it possible for me to travel so far.'
'Well, they had better come in with you.'
The three pilgrims came rushing in out of the dark, leading the white horse, carrying the luggage and shouting. The old man fell on the floor, crying, 'Demons! Help! Demons!'
'Not demons,' said Tripitaka, 'but my followers. I know they are ugly, but they are very good at fighting tigers, dragons and other creatures.'
A group of praying priests jumped up and ran away in fear. The pilgrims laughed so loudly at this that the priests ran even faster.
'You fools!' cried Tripitaka to his followers. 'I have tried so hard to teach you to behave correctly! Learn this: It is admirable to be good without being taught. It is normal to be good after being taught. Only a fool is taught and then is still bad. Do you not understand that I will have to take the blame for this?'
The three stood silently, so the old man believed that they really were followers of Tripitaka. He sat Tripitaka in the best place at the table, and food was brought for them all. Tripitaka began to recite the Scripture Before Eating, but Pigsy poured all the food into his mouth from the bowl before Tripitaka had finished.
As Pigsy was calling 'More food, more food' to the servants, the old man spoke to Tripitaka. 'Did you read the sign by the river? You were quite near the Temple of the Great King of Magic,' he said. 'He is the god who sends us rain. He makes things grow.' But as he spoke, he began to cry loudly.
'Why are you crying when you speak of the God?' asked Monkey.
'That god is an angry god and every year he takes the life of a boy and a girl, so we have few children here. I have one child, a son called War Boy, and my brother has one girl, called Much Gold. This year our family must give the children to the God and both of them must die.'
'Let me see the boy,' said Monkey.
The boy was brought down from his bed and ran around eating fruit. Without a word, Monkey transformed himself into a boy who looked exactly the same.
'That is unbelievable,' cried the father. 'Look! When I call, both come running to me.'
Monkey then changed back to his own form. 'I am going to save this child's life,' he said to the father. 'I will let the Great King of Magic kill me for the gods.'
The old man's brother was standing in the doorway, watching and crying.
'I think you are worried about your daughter,' said Monkey.
'Father,' said the old man, 'I cannot lose her. She is my only child. Who will cry for me when I die?'
Monkey pointed at Pigsy. 'If you feed that long-nosed brother of mine enough,' he said, 'he will transform himself into your girl and do anything else you ask. The Great King of Magic can kill us both together.'
Pigsy was shocked. 'Leave me out of this!' he said.
'You know what they say,' said Monkey. "'Even a chicken must work for its food.'"
'I am no good at transformations,' complained Pigsy. 'I can change into a mountain or a tree, but it is much more difficult to change into a small girl.'
'Don't believe him,' said Monkey to the girl's father. 'Bring your child.'
Soon the man returned with his child, and all the priests and servants asked Pigsy to save her.
'Here she is,' said Monkey. 'Have a look and be quick.'
The fool Pigsy shook his head, said a spell and cried 'Change!' His head was now the same as the child's but his big stomach had not changed.
'You can hit me if you like,' complained Pigsy, 'but I cannot do any better than that.'
'I can see that I will have to help,' said Monkey. And he blew on Pigsy, who was soon like the child from head to foot.
'What happens now?' asked Monkey. 'How are we brought to the God?'
The girl's father came forward. 'It is quite simple,' he said. 'You sit in two dishes, two men carry you to the temple, and then the Great King of Magic eats you.'
'Watch me,' Monkey said to Pigsy. 'While he is cutting me into pieces, you can run away.'
'But he might begin with the girl!' cried Pigsy.
'No,' said War Boy's father quietly. 'The meal always begins with the boy.'
'Well, that is lucky,' said Pigsy.
Suddenly, they all saw lights outside and heard the sound of voices as the gate opened. A loud voice cried, 'Bring out the boy and the girl!'
The two fathers cried while the Great King's servants carried the boy and the girl away.
'Great King,' said the villagers, when everything was ready, 'we now offer you a boy child, War Boy, and a girl child, Much Gold, with a pig, a sheep and some wine.' They then went back to their homes.
'I think I will go home too,' said Pigsy.
'You have no home,' said Monkey. 'What rubbish you talk! We have started this job and now we have to finish it.'
Just then, a strong wind blew through the door, and as it opened the Great King appeared. He was a horrible creature, with eyes like fire and teeth like a pig.
'Which family do you come from?' asked the Great King.
'The family of Ch'en,' answered Monkey.
The King did not understand why the boy was so brave. Usually the children were too frightened to talk before they were killed.
'You understand that I am now going to eat you?'
'Do it!' said Monkey.
'You are too brave,' said the Great King. 'This time I shall begin with the girl.'
'No, no!' said Pigsy. 'It is never a good idea to change an old custom. Do what you usually do - that is always best.'
The fool leapt off his dish, changed back into Pigsy, took his fork and hit the Great King. Then he and Monkey leapt into the air, just as the Great King changed into a wind and disappeared into the river.
'Oh, let him go now,' said Monkey. 'We will finish him tomorrow and get our Master across the river.'
So they returned to Ch'en's farm, where they were soon asleep in the best room in the house.
But under the river, the Great King was unhappy. He told his fish-servants what had happened. He told them about Tripitaka, who was like a god. If somebody ate him, they would never die.
The Great King's fish-sister made a suggestion. 'Start a cold wind and a great fall of snow, so the river freezes. Then some of us will change into human form and walk across it, carrying luggage. Tripitaka is in such a hurry to get to India that he will walk across it too. When you hear him above you, heat the ice. The pilgrims will fall through it and you will have them all.'
Just before the sun came up, Tripitaka and his followers began to feel cold. 'Pilgrims,' said Monkey, 'should not feel either heat or cold.'
But they could not sleep, and when they looked out of the window everything was white. The snow was so lovely that they sat and watched it fall. It was like small pieces of white jade.
Soon servants brought them hot water to wash in, hot tea to drink and hot food to eat. They even brought heaters for the rooms, but when the meal was finished the pilgrims were colder than ever. By now there was nearly a metre of snow outside and, seeing this, Tripitaka began to cry.
But towards evening everyone was talking about the river. It had frozen and people were walking on the ice. The next morning the ice was even thicker and Tripitaka gave thanks to the Gods for this chance to walk across the river.
'Master,' said Sandy, 'should we not wait until the ice goes away? Then we can go across the river in Mr Ch'en's boat.'
'But if we wait until the spring,' said Tripitaka, 'we will lose half a year's travelling. I promised the Goddess Kuan-yin that the journey would take three years. Already seven have passed.'
He ordered Pigsy to put the luggage on the horse, and they left.
When they had gone fifteen or twenty kilometres across the ice, Pigsy showed Tripitaka how to carry his stick across his body.
'Ice often has holes in it,' he explained. 'If you put your foot in a hole, you will go down into the water. It will close above you and you will never get out again. Carry your stick across your body and you will feel safer.'
Monkey looked disbelieving, but they all did as Pigsy had said.
They rode all night until the sun began to come up. Then they stopped to eat some food from their luggage and then continued towards the West.
But after some time, the ice began to break and the white horse almost fell. They continued walking, not knowing that the Great King and his fish-followers were waiting below. Suddenly, a great hole opened in the ice. Monkey at once leapt high into the air, but the white horse and all the others fell through it. The Great King took Tripitaka and carried him down to the Great Palace under the water.
'Where is my fish-sister?' said the Great King. 'Come, fetch the sharp knives. Let's eat Tripitaka and live forever.'
'Great King,' answered the Fish-Sister. 'Let's wait for a couple of days until we can be sure that his followers cannot spoil our fun.'
The King agreed, and Tripitaka was put in a great stone box at the back of the palace.
At the same time, Pigsy and Sandy had managed to get the luggage out of the water and put it on to the horse's back. They started swimming back the way they had come.
'What has happened to Tripitaka?' shouted Monkey from the air.
'There is no Tripitaka now!' Pigsy shouted back. 'We are going back to Ch'en's farm.'
Mr Ch'en cried uncontrollably when he heard what had happened to Tripitaka.
'Don't worry,' said Monkey. 'I think the Master will live for a long time. Let's dry our clothes and then we will go back and finish that creature!'
Back at the river, Monkey asked Pigsy to carry him down while Sandy swam behind them. And at the bottom of the river they found a gate with the sign Turtle House written on it.
Monkey whispered, 'You two hide at each side of the door!' Then he changed himself into a fish and swam inside. The Great King and his fish-followers were talking about eating Tripitaka, but Monkey could not see his Master. Then he heard Tripitaka crying inside a stone box.
'Don't worry,' said Monkey, 'we will soon get you out.'
'Be quick! Oh, be quick!' cried Tripitaka from inside his box.
'I am going now,' said Monkey, 'but I shall return.' And soon he and Pigsy and Sandy were back at the riverbank.
'I am not at my best in the water, so it is not a good plan for me to go down again and fight the Great King,' said Monkey. 'I shall go to the Goddess of the Southern Ocean for help. I shall not waste a minute.'
Dear Monkey! He shot up in the air on a magic light, leapt on a cloud and found Kuan-yin. She was expecting him, but had not finished getting dressed.
'Let's leave now,' she said, when she saw Monkey. 'We will go and save Tripitaka.'
Monkey went down on his knees in front of her. 'Do you not want to finish dressing first?' he asked.
'It is too much trouble,' she answered. 'I am going like this.'
She left on her cloud, followed by Monkey.
'Well, that was quick!' said Pigsy, as they appeared. 'You did well to get a goddess to come immediately, before she had even finished combing her hair!'
The Goddess sailed low over the river like a cloud. Untying the belt from her dress, she tied a basket to it and pulled the basket through the water. She repeated the words, 'The dead go, the living stay,' seven times and pulled the basket up. There was a gold fish in it. Its tail moved and its eye stared.
'Go at once into the water and fetch your Master,' said the Goddess to Monkey.
'But what shall I do with the Great King?' asked Monkey.
'The Great King is in the basket,' said the Goddess. 'He used to live in a little pool in my garden. Every day he used to put his head out and listen to the Scriptures, until at last he held great magical powers. But one day there was a great storm and the water took him far out to sea. I thought that he might be using his magic against your Master. So without stopping to comb my hair, I made this magic basket to catch him in.'
'If you want to make humans believe in the Gods,' said Monkey, 'you will wait here. I will call the people of the village to hear this story and look at your golden face.'
So men and women, young and old, were soon hurrying to the river to go down on their knees in front of the Goddess. One of them later painted a famous painting called Kuan-yin with the Fish Basket.
When the Goddess had returned to the Southern Ocean, Pigsy and Sandy dived down to the Great King's palace. All the Great King's fish-followers were dead, so they soon helped Tripitaka out of the stone box and took him back to Ch'en's farm.
'We are sorry, Sirs,' said the Ch'en brothers, 'that you had so many problems.'
'Oh, that is all finished now,' said Monkey. 'The important thing is that next year, and every other year, your village will not lose its children. But we would be glad if you could give us a boat to carry us across the river.'
All the villagers started to make boats. But when the pilgrims went back to the river, they heard a voice: 'Oh, great Monkey King, you do not need to build a boat. I will take you.' And above the waters they saw the white head and the enormous body of a turtle.
'You!' cried Monkey. 'You demon! If you come near us, I will kill you with my cudgel.'
'Great Monkey King,' said the turtle,
'listen to me. I am not a follower of the Great King. His palace below the river used to be mine. Then one day that creature came swimming into the river killed many of my family and made the others work for him. I am grateful for all that you have done - you have made us free again.'
'Promise me and promise the Gods that this is all true,' said Monkey.
The turtle opened his red mouth wide. 'I promise you and all the Gods.
If I do not take Tripitaka safely across the river, my bones will turn to water.'
The turtle came out of the river, and people saw that his back was fifteen metres wide.
'Climb on the turtle's back,' called Monkey to the others. 'He has promised that we will be safe. When creatures speak human language, their words are usually true.'
The white horse was led to the middle of the turtle's back. Tripitaka stood to the left, Sandy to the right, and Pigsy behind the horse's tail. Monkey put himself in front of the horse's head.
'Now, turtle,' he cried. 'Go gently, because if you do not, there will be a cudgel on your head!'
With this warning, the turtle moved smoothly over the water. As the pilgrims left, all the people of the village bowed and thanked Buddha.
The turtle travelled quickly, and in less than a day they had arrived at the other side.
Tripitaka said to the turtle, 'I have nothing that I can give you. But I would like to thank you for taking us across the river.'
'Master,' replied the turtle, 'there is something that you could do for me. I have been trying to become perfect for about a thousand years, and that is a long time. I can now use human speech, but I am still a turtle. Please ask the Buddha if I can become a human.'
Tripitaka gladly promised to ask Buddha the question, and the turtle swam back to his home in the river.
Again Pigsy carried the luggage, and Monkey helped Tripitaka on to the white horse. With Sandy behind them, they soon found the road to the West.
They travelled for many months. The country was very different from anything they had seen before. The flowers were like jewels, the grass looked magical and there were strange and wonderful trees.
In every village, families were entertaining priests. On every hill, Immortals were practising control over their bodies. In every wood, pilgrims were reciting and singing.
Every night, they found somewhere to stay and left again at the first light of day. They travelled on in this way for many more days until suddenly the light grew bright and they saw a wonderful castle.
'Monkey,' said Tripitaka admiringly, pointing at it, 'that's a fine place!'
'Do you remember,' said Monkey, 'how often on our journey you have bowed in front of the caves and hiding-places and palaces of false magicians? It is strange that you do not even get off your horse now - when you see the Buddha's holy castle!'
So Tripitaka, in great excitement, jumped down from his horse. When they reached the gates, a young priest came out to greet them.
He asked, 'Are you the pilgrims who have come from the East for the Scriptures?'
The boy was dressed in beautiful clothes and carried a bowl of jade dust in his hand. Monkey knew him at once, and turned to Tripitaka.
'This,' he said, 'is the Golden-Headed Immortal of the Jade Temple at the foot of the Holy Mountain.'
'Here you are at last!' said the Golden-Headed Immortal. 'It is now ten years since the Goddess Kuan-yin told me to expect your arrival. Year after year I have waited, but there has been no sign!'
'Great Immortal,' said Tripitaka, bowing low, 'I cannot thank you enough for your patience.'
Inside the temple, sweet-smelling hot water was brought to wash in, and after supper the pilgrims were shown to their beds.
Early the next day, Tripitaka put on his finest clothes and jewellery and greeted the young Immortal.
'That is better,' said the young Immortal. 'Yesterday you looked rather untidy, but today you look like a true child of Buddha! You must let me show you the way. Monkey knows it, but only by air, and you must travel on the ground.'
Taking Tripitaka by the hand, he led the pilgrims through the temple gardens to the back of the building and up a path to the hill behind.
'Do you see that mountain in front of you?' said the young Immortal, pointing up. 'That is where Buddha has his home. I shall now turn back.'
Tripitaka at once began bowing low, hitting his head on the holy ground.
'If you are going to do that all the way up,' said Monkey, 'there will not be much of your head left by the time we get there!'
So Tripitaka stopped bowing and they climbed some way, walking easily. Then they came to a fast-moving river with rough water.
Tripitaka said, 'This cannot be the way.' But then he saw a bridge and a sign which said Cloud Reach Bridge. When they came to the bridge, they saw that it was just some trees laid end to end. It was only a little wider than a man's hand.
'Monkey!' cried Tripitaka, afraid. 'I cannot walk across that!'
'Yes, yes, people walk across it to get to the Buddha. Wait while I show you how!'
Dear Monkey! He walked confidently up to the bridge, leapt lightly on to it and was soon waving from the other side.
'Follow me!' he shouted back.
But Pigsy and Sandy repeated to themselves, 'It cannot be done.' Tripitaka did not move at all.
Monkey leapt back again and started pulling at Pigsy. 'Fool, follow me across!' But Pigsy lay flat on the ground and refused to move.
'If you do not come, how will you ever become a Buddha?' said Monkey.
'Buddha or no Buddha,' answered Pigsy, 'I will not go on that bridge!'
As they all started arguing, a boatman appeared with a boat. He was shouting, 'Who wants to cross the river?' But when the boat came nearer, they saw that it had no bottom.
Monkey, with his sharp eyesight, had recognised the boatman as the Bringer of Souls, but he did not tell the others.
'How can you take people across a river in a bottomless boat?' asked Tripitaka.
'Many pilgrims ask me that,' he answered. 'But since the beginning of time I have carried too many souls to count.'
'Get in the boat, Master,' said Monkey. 'You will find that it will carry you quite easily and pleasantly.'
But Tripitaka still did not get in, so Monkey pushed him into the boat and Tripitaka immediately fell out into the water. The boatman caught him and pulled him in again. He sat there, unhappily squeezing the water out of his clothes and complaining to Monkey, who had more important things to think about.
Monkey put Pigsy, Sandy and the white horse on the side of the boat with Tripitaka.
The boat left and the boatman had taken them some way down the river when they saw a body in the water. Tripitaka looked very frightened.
Monkey laughed. 'Don't be frightened, Master,' he said. 'That is you.'
And Pigsy cried, 'It is you, it is you!'
The boatman said the same words to Tripitaka, adding, 'There you go! Congratulations!'
Safe on the other side of the river, Tripitaka stepped out of the boat. His earthly body was gone now, gone into the river, and all the foolishness of his early years was washed away. He now had the highest wisdom, the Wisdom of the Far Side of the River, and there is no end to that wisdom.
Before they could thank him, the boatman and his boat had disappeared, and now Monkey explained who the boatman was. Tripitaka began thanking his followers for all they had done for him, but Monkey interrupted.
'We should all give thanks to each other,' he said. 'This journey was too difficult for one man alone, and without all of us the Master could not lose his human body.'
With a strange feeling of lightness and great happiness, they went up the Holy Mountain. Near the top, Immortals greeted the pilgrims and then they were met by the Keeper of Metal, Wood, Water, Fire and Earth.
'So you are here at last, Great Priest,' he smiled.
'Your follower Hsuan Tsang, the priest Tripitaka, has finally arrived,' said Tripitaka, bowing.
The Great Buddha was very pleased at the news and ordered all the Gods to come to him. Then his command was shouted for everyone to hear: 'The priest of Tsang must be brought in.'
Tripitaka, Monkey, Pigsy and Sandy all went in, followed by the white horse and the luggage. In the Great Hall they first lay flat in front of Buddha, then bowed to the right and to the left.
Then Tripitaka said, 'The follower of Buddha, Hsuan Tsang, has come by order of the Emperor of the great land of T'ang to fetch the True Scriptures. They will save all the people of the world. I ask the Great Buddha for these Scriptures and also to allow me a quick return to my own country.'
Then the Great Buddha said these words: 'In all your great Eastern Land there is killing and lying; there are bad thoughts and bad actions. But I have three baskets of Scriptures that can save the people. One contains the Law, which tells of Heaven. One contains the Lessons, which tell of Earth. One contains the Scriptures, which save the Dead. They are written in fifteen thousand one hundred and forty-four books. They are the Path to Perfection, the gate that leads to True Good. In them you can learn everything about men, birds, animals, flowers, trees, stars and Earth. I would like to give them all to you. But the people of China are too foolish to understand them. So a few books from each basket will be given to these priests to take back to the East.'
The pilgrims were taken to a lower room and shown the books from each basket. Then they were given food of a beauty and taste that was unknown on Earth. When they had finished eating, two followers of Buddha took them to a special room down some stairs. The door was opened and a magic light filled the room. On the many beautiful jewelled boxes were written the names of the holy books. The two followers of Buddha led Tripitaka to the place where the Scriptures lay. After inviting him to study the titles, they asked Tripitaka to show them the gifts he had brought for them. They planned to give him the Scriptures in return.
'I have brought nothing at all for you,' said Tripitaka. 'On my journey I have sometimes received gifts, but nobody has ever asked for gifts in return.'
And Monkey, hearing these words, shouted angrily, 'Come with me, Master! We will see what Buddha says about this!'
One of the two followers said quickly, 'There is no need to shout. Come here and fetch your Scriptures.'
The pilgrims hid their anger, put the Scriptures on the horse's back and bowed to Buddha's followers. Then they left, down the mountain.
The Buddha of the Past was sitting in an upper room and had heard everything the two followers had said. He was sure they had given the pilgrims Scriptures with nothing written on them because they had received no gifts. So he sent a messenger after the pilgrims and, of course, the Buddha of the Past was correct. When the pilgrims opened the Scriptures, they saw only white pages.
Tripitaka cried, 'How can I go back to the Emperor of T'ang with these? He will think I am laughing at him. He will order my death.'
'I know the reason for this. Those two followers did not get any gifts, so you did not get any Scriptures! We will have to go back to Buddha,' said Monkey. They went back at once.
'Listen to this!' shouted Monkey to Buddha. 'They have given us white pages with no words on them because we did not bring them gifts.'
'You need not shout,' said Buddha, smiling. 'I have sometimes thought that perhaps it should not be too easy to get the Scriptures. My two followers expected a gift because of a bad experience they had. Not long ago, I gave them permission to go down the mountain with some Scriptures. After letting Chao read a few Scriptures to his people, my followers were given only some rice in return. The result of hearing these Scriptures was that his people were protected from all their enemies. Afterwards I told my two followers that they had sold the Scriptures too cheaply. So, you see, they are not to blame. In fact, these white pages are the True Scriptures. But the people of China are not very clever, so they cannot understand such things. You had better have some scriptures with writing on them.'
This time Tripitaka offered the two Buddhist followers the only gift he could think of - his golden bowl. He had received this bowl from the Emperor of China, who told him to use it for collecting money from kind people on his journey. The followers accepted the gift, but many of the Gods laughed because it was such a small present.
As they started to leave again, the Goddess Kuan-yin appeared in front of Buddha. 'I found this man for you and he has now fetched the Scriptures. It took him five thousand and forty days. The number of chapters in the Scriptures is five thousand and forty-eight. Please allow him to make the return journey in eight days. Then the numbers will be the same.'
'That is a good idea,' said Buddha. 'I will make sure that it is done.'
Buddha then sent for eight of his messengers and said to them, 'Use your magic powers and carry Tripitaka back to the East. When he has left the Scriptures, bring him back here. All of this must be done in eight days.
Buddha's messengers went immediately to put Tripitaka and the pilgrims on a magic cloud. And as the pilgrims flew away, they had little idea of what was going to happen next.
مشارکت کنندگان در این صفحه
تا کنون فردی در بازسازی این صفحه مشارکت نداشته است.
🖊 شما نیز می‌توانید برای مشارکت در ترجمه‌ی این صفحه یا اصلاح متن انگلیسی، به این لینک مراجعه بفرمایید.