سرفصل های مهم
فصل 01
توضیح مختصر
زمان مطالعه

7 دقیقه

سطح

خیلی سخت
دانلود اپلیکیشن «زیبوک»
این فصل را می‌توانید به بهترین شکل و با امکانات عالی در اپلیکیشن «زیبوک» بخوانید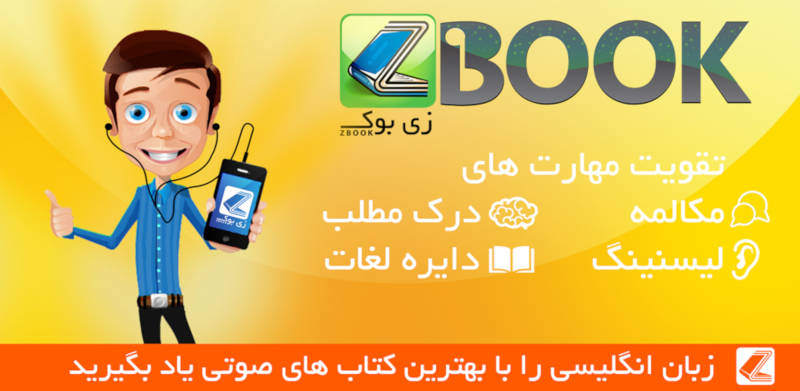 متن انگلیسی فصل
Chapter ONE
A Departure and a Romantic Adventure
It was the last day of term at Miss Pinkerton's academy. Miss Pinkerton was giving final instructions to her sister, Miss Jemima.
'Is everything ready for Miss Sedley?' she asked grandly. 'She will take the dictionary with her, of course.'
Miss Pinkerton's academy was one of the finest schools for young ladies. The academy had been visited by the great Dr Samuel Johnson. He had also mentioned it in a poem. Miss Pinkerton could never resist mentioning the great man's name, and she gave her pupils a copy of his dictionary when they left the school.
'What about Becky Sharp?' Miss Jemima now asked. 'Shall I give her a copy of the dictionary, too?'
'Becky Sharp!' Miss Pinkerton exclaimed angrily. 'We won't waste the dictionary on her.'
Becky Sharp was an orphan. Her mother, a Frenchwoman, had died some years previously. She had taught Becky French. Her father had been the school's art teacher. He was a talented man, but very fond of wild company and drinking. He had begged Miss Pinkerton to take on Becky as an 'articled pupil' at the school before he died.
Becky Sharp was a good-looking, intelligent girl. She was small and slender, and she had sandy hair. Miss Pinkerton had realised how useful she could be because she knew French and could play music. Becky Sharp despised Miss Pinkerton and the moral atmosphere of the academy.
The relationship between Miss Pinkerton and Becky Sharp grew worse and worse. Both of them were glad when the girl obtained a post as governess to Sir Pitt Crawley.
Amelia Sedley was the daughter of a rich London stockbroker. She was a pretty girl, and she had healthy red cheeks and a warm smile. Everyone loved her because she was patient and kind. Amelia had asked Becky to stay at her family's house for a week when they left school.
Soon the two girls had said goodbye to the headmistress, and they went out to the carriage. Just as the carriage began to move, Miss Jemima ran up to the window.
'Stop!' she cried out excitedly. She pushed two parcels through the window.
'Some sandwiches, my dears,' she told the two girls. 'And a book for you, Becky,' she went on. 'Johnson's Dictionary, you know. You can't leave without that.'
The good woman went back into the garden. She had defied her sister for once, but she was sure she had done the right thing.
The carriage drove off. Miss Jemima was horrified to see Becky Sharp lean out of the window and throw the precious dictionary back into the garden.
Mr and Mrs Sedley were delighted to have their daughter back home, and they gave a kind welcome to her friend Becky as well. Amelia's older brother, Jos, was also at home. He had recently returned on leave from India, where he had an important and lucrative post in the East India Company's Civil Service.
Jos Sedley had lived a very isolated life in India, and he was terribly shy of women. He was also extremely vain, and dressed in the latest fashion. This made him look rather ridiculous, as he was very overweight.
It did not take long for Becky Sharp to understand Jos, and a certain idea began to take shape in her mind. She hated the prospect of working as a governess.
That night at dinner Becky Sharp paid particular attention to Jos. He was flattered by the looks she gave him, and blushed frequently. Mrs Sedley had had a curry prepared for her son, and Becky was offered some.
'I must try some,' she said. 'I'm sure it's very good if it comes from India.'
Old Mr Sedley smiled quietly. He understood her sudden enthusiasm for India and curry.
'Is it good?' he asked her softly.
'Excellent!' Becky gasped.
'Try a chilli with it,' Jos suggested.
'A chilli?' Becky said faintly. The word 'chilli' sounded so cool that she took a whole one. It was hotter than the curry. In a moment she was red in the face - she could hardly breathe.
'Water!' she cried. 'Water, for heaven's sake!'
Mr Sedley laughed aloud. Even Jos laughed.
Becky was furious, but she took the joke in good spirits.
Mr Sedley took his son aside after dinner, and gave him a little advice.
'That girl's determined to marry you,' he said.
'Nonsense!' Jos replied, but he was very flattered.
Jos began to think about Becky more and more. Soon he was convinced that he was in love with her. His behaviour towards her became stranger and stranger as he struggled against his shyness. Becky thought he was in love. Perhaps he might ask her to marry him. The future looked bright for her.
There were two other frequent visitors to the Sedley household during Becky Sharp's stay there. They were two young army officers, William Dobbin and George Osborne.
One evening all the young people decided to go to Vauxhall Gardens together. Amelia was very excited because she was in love with George Osborne. He was a good-looking young man, and he was Mr Sedley's godson. William Dobbin and George had been to the same school, and they were close friends. Dobbin was not as good-looking as his friend - he was tall and very shy.
George and Amelia had known each other since they were children. Their families expected them to marry.
Becky was sure that Jos wanted to ask her to marry him. She walked by his side, giving him every encouragement she could. Jos himself was sure that he wanted to ask her to marry him, but he did not know how to approach the issue.
At last the party decided to eat something at the restaurant in the Vauxhall Gardens. Jos ordered a magnificent meal and the best champagne. He ate and drank more than anyone else. Then he ordered a bowl of punch. It was the custom at Vauxhall to drink punch.
It was the punch that was responsible for the whole of this story. If Jos Sedley had not ordered it, and then drunk most of it, he would have proposed to Becky Sharp, and that would have been the end of the story. As it was, the more he drank, the more cheerful he became. He began to sing, and this made people laugh.
George Osborne was embarrassed.
'I think we should leave,' he told the girls. They stood up to go.
'Stop, my dearest diddle-diddle-darling!' Jos cried out to Becky. He seized hold of her waist. Becky could not free herself, and Jos held on to her tightly and resumed his song.
Dobbin succeeded in freeing the unfortunate Becky. He took Jos back to his lodgings, and George Osborne took the girls back home.
Becky and Amelia were sure that the moment had come for Jos to propose to Becky, after his behaviour the night before!
Jos, meanwhile, woke with a terrible headache. He did not remember everything that had happened the night before, but he was terribly ashamed of himself. He did not have the courage to see Becky again. He wrote a note to Amelia saying that he was leaving London, and asking her to apologise to Becky for his behaviour.
It was the end of Becky's hopes of marriage. She knew now that she had to take up the post of governess with Sir Pitt Crawley and his family.
مشارکت کنندگان در این صفحه
تا کنون فردی در بازسازی این صفحه مشارکت نداشته است.
🖊 شما نیز می‌توانید برای مشارکت در ترجمه‌ی این صفحه یا اصلاح متن انگلیسی، به این لینک مراجعه بفرمایید.