سرفصل های مهم
فصل 02
توضیح مختصر
زمان مطالعه

6 دقیقه

سطح

خیلی سخت
دانلود اپلیکیشن «زیبوک»
این فصل را می‌توانید به بهترین شکل و با امکانات عالی در اپلیکیشن «زیبوک» بخوانید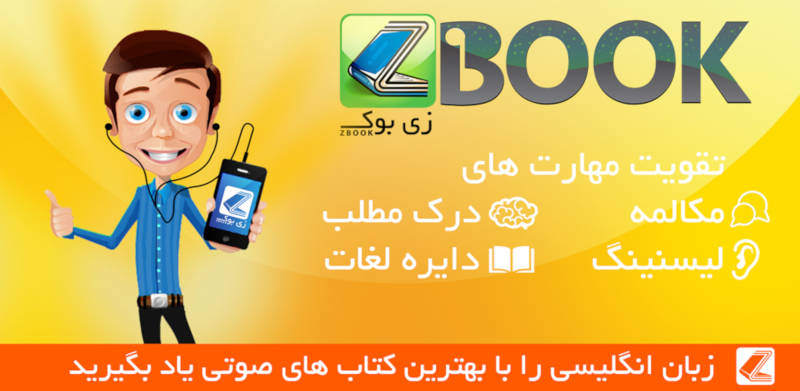 متن انگلیسی فصل
Chapter two
The Crawley Family
Becky's new employer was Sir Pitt Crawley. Sir Pitt Crawley had been married twice, and he had two grown-up sons from his first marriage - Pitt and Rawdon Crawley. After the death of his first wife Sir Pitt had married again, this time choosing an ironmonger's daughter. They had two daughters. Sir Pitt had advertised for a governess to help in the education of these two children.
Becky Sharp was young enough to have a romantic idea of what a baronet's establishment might be like. She was very shocked, therefore, to discover that Sir Pitt Crawley seemed hardly a gentleman at all. He was an elderly man who dressed badly and drank too much. He was also mean about money, and preferred to spend his time eating and drinking with the butler, rather than entertaining ladies and gentlemen.
Sir Pitt Crawley's country residence, Queen's Crawley, was a large house, but it was in poor condition.
Becky soon realised that the most important person in the house, after Sir Pitt Crawley himself, was the baronet's older son, Pitt. Unlike his father, he was rather a severe man with very strong religious opinions. It was clear that the father and son did not get along well.
It was also clear that Sir Pitt's wife, the ironmonger's daughter, wielded no power in the house at all. Lady Crawley had been a lovely young girl before she married Sir Pitt Crawley. She had given up a decent young man who loved her for the happiness of becoming Lady Crawley. Vanity Fair, indeed! Her beauty faded, and Sir Pitt became bored with her. The poor woman was despised by all. The only person who showed the slightest respect for her was the baronet's older son, Pitt. He behaved with a cold, formal correctness to her at all times.
Sir Pitt Crawley's brother, Bute, was the local parson. He and his family lived in the village rectory. The relationship between the two brothers was not particularly good. They had quarrelled about money in the past, and they continued to plot against each other. Their plots centred around Sir Pitt's unmarried half-sister, Miss Crawley.
Miss Crawley was a very rich, selfish old woman. She did not like Pitt Crawley because of his piety. She wanted to leave half of her money to Bute Crawley, and the other half to Sir Pitt's second son, Rawdon.
Becky rapidly decided on the most useful strategy to follow at Queen's Crawley. She wanted to keep everyone happy with least effort to herself. She won over the two daughters by letting them educate themselves rather than giving them difficult lessons to follow.
Sir Pitt Crawley was involved in a large number of lawsuits with different people, and Becky soon learned all the details of these. She ordered his papers for him, and helped prepare his accounts. She also helped him with the management of the estate, and was very useful in every way.
With his older son, Pitt, Becky took a different approach. She listened to his religious opinions very seriously, and encouraged his political ambitions as well.
The wealthy Miss Crawley soon arrived at Queen's Crawley, where everyone made a great fuss of her. Becky wrote to Amelia, describing how Sir Pitt provided the finest food and wines for her, and how the family at the rectory also did their best to entertain the selfish old lady. Sir Pitt's younger son, Rawdon Crawley, also came to stay at Queen's Crawley to be near his aunt. Becky told Amelia that the young army officer was very good-looking and had even asked her to dance with him at a country ball.
Miss Crawley knew perfectly well that her relatives were waiting for her to die so that they could inherit her fortune. She was a shallow, pleasure-loving woman, and she only had time for the dashing young army officer, Rawdon Crawley. She regarded Pitt Crawley as a bore, and was frightened of his religion and morality. She thought Bute and his wife were dull as well.
It was not long before Becky Sharp had become a favourite with the old lady. Becky amused her by imitating the guests who were invited to dine at Queen's Crawley. Miss Crawley insisted that the governess sit beside her and Rawdon at dinner.
'I don't care about birth and social position,' she said to Becky. 'Look at my brother Pitt, look at Bute at the parsonage. None of them have got your intelligence, my dear. They're not even the equals of my poor old companion Briggs. No, what I care for is wit and breeding - and you've got both!'
She even confided in Becky about her hopes for Rawdon.
'I admired Nelson because he didn't care what people thought. He ran away with a beautiful woman. I hope some great man runs away with you, my dear!' she went on. 'I hope Rawdon runs away with a girl,' she added dreamily.
'A rich one or a poor one?' Becky asked.
'A rich one, of course,' Miss Crawley replied with a smile. 'Poor Rawdon hasn't got any money except what I give him.'
'Is he terribly clever?' Becky asked.
'Clever!' the old lady laughed. 'Rawdon hasn't got an idea in his head. But I want him to succeed - he's so delightfully wicked!'
Although Becky told Amelia in her letter that Rawdon had danced with her, she did not tell her friend everything about the young army officer's behaviour towards her. One evening, when Becky was playing the piano, Rawdon stood close to her, bending over the music. He had even written her a note while she was singing after dinner once, and hidden it in her music book. Becky picked up the note and dropped it into the fire.
'What's that, my dear?' Miss Crawley asked sleepily.
'A false note,' Becky replied with a little smile.
Rawdon blushed furiously.
مشارکت کنندگان در این صفحه
تا کنون فردی در بازسازی این صفحه مشارکت نداشته است.
🖊 شما نیز می‌توانید برای مشارکت در ترجمه‌ی این صفحه یا اصلاح متن انگلیسی، به این لینک مراجعه بفرمایید.