سرفصل های مهم
فصل 04
توضیح مختصر
زمان مطالعه

7 دقیقه

سطح

خیلی سخت
دانلود اپلیکیشن «زیبوک»
این فصل را می‌توانید به بهترین شکل و با امکانات عالی در اپلیکیشن «زیبوک» بخوانید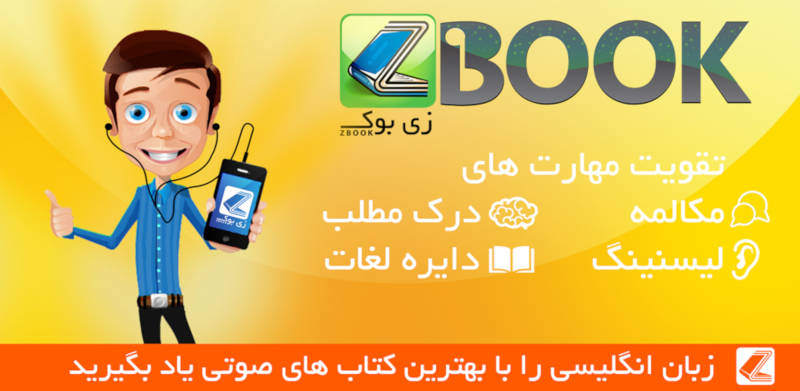 متن انگلیسی فصل
Chapter four
A Family Bankruptcy
Miss Briggs happened to be passing the room where the interview between Becky and Sir Pitt was taking place. She heard both his offer of marriage, and Becky's refusal of it. She did not stay long enough, however, to hear the reason for the refusal - that Becky was already married.
Miss Briggs carried the exciting news to Miss Crawley.
Miss Crawley was impressed that Becky had refused the baronet, and secretly relieved. She talked the matter over with Briggs, and the two women agreed that Becky must be in love with someone else.
'Find out who it is,' Miss Crawley ordered her companion.
Becky admitted to Miss Briggs that she was in love with someone else, but she refused to tell Briggs who the man was. She did not tell Miss Crawley either when the old lady interrogated her.
'You will know soon enough, my dear,' she said.
That evening, when she was alone in her bedroom, she wrote a letter.
Dear friend,
Half of our secret is known, and I'm sure that the time has come to tell everything. It's risky, I know, but I'm sure we'll win in the end. Miss Crawley is very sympathetic and generous. I think everything will be all right!
She addressed the letter to 'Miss Elizabeth Styles'. The reader will not perhaps be surprised that Miss Elizabeth Styles, who wore a military uniform, was none other than Captain Rawdon Crawley.
The next morning Becky's bedroom was empty. She had left a note for Briggs, explaining the mystery of her marriage and asking her to break the news to Miss Crawley.
It was bad luck for Becky that Mrs Bute Crawley arrived at the house that morning. Briggs told her the whole story, and they went to Miss Crawley together.
The old lady was horrified at the news, and had another attack of illness.
'I'll never forgive them!' she said. 'And I'll never give Rawdon another penny of my money.'
Sir Pitt also came to the house that morning. He wanted to see Becky.
'She's got to come back to Queen's Crawley with me,' he told Briggs. 'I can't manage without her.'
'But don't you know she's married?' Briggs replied in astonishment.
'What do I care about that?' the baronet said angrily. 'I know she's married.'
'She left the house this morning, sir,' Briggs explained. 'Miss Crawley is very upset by the news of her marriage to Captain Rawdon.'
When Sir Pitt heard that Becky was married to his own son, he broke into a furious rage. Then he left the house very noisily.
'But what if she doesn't forgive me?' Rawdon asked his wife that night, as they sat together in their modest little apartment.
'Don't worry about that,' Becky said sweetly. 'I'll make your fortune for you.'
'You can do anything,' he replied tenderly.
There is one event in Vanity Fair that attracts both sentiment and satire, and that is the auction of a bankrupt person's household goods. People who attend these auctions remember how things were different in the past, how the person who is penniless now, used to offer his guests the finest wines and food.
An auction was taking place at the Sedley household. Old Sedley was now a ruined man.
Captain Dobbin was at the auction. He was very interested in a little piano that had belonged to Amelia. His agent began to bid for the instrument, as did Becky's agent on her behalf. The bidding was fast, and the price rose high. At last Becky's agent ceased to bid, and the piano became the property of Captain Dobbin.
The piano arrived that evening at a modest little house off the Fulham Road, where the Sedleys were now living.
'He was a kind man, Mr Sedley,' Becky commented dreamily to Rawdon. She was remembering her stay at the house. 'I'm sorry it's all gone wrong for him.'
'Oh, these stockbrokers,' Rawdon said carelessly, 'they're used to this sort of thing, you know. I'm sorry for your little friend Amelia, though. I suppose young Osborne will think twice before he marries her now!'
Rawdon's guess was not far wrong. Amelia had received a letter from George Osborne's father immediately the news of the bankruptcy became public knowledge. Mr Osborne told her that her father had behaved very badly, and that it was no longer possible for the two families to know each other. She showed the letter to her father, who was very angry. He ordered her to return every letter and present that she had received from George, and to forget about him. Amelia sent back the few presents that George had given her, but she kept his letters. They were her most precious possessions.
There was more exciting news from Europe. Napoleon had escaped from Elba and returned to France. Everyone knew that war was coming.
One day Dobbin found his friend George Osborne in his room at the barracks. He looked very upset.
'She's sent me back all the presents I gave her,' George told his friend. 'It's all over. Look, read this.' He passed Dobbin a letter from Amelia.
Dobbin had visited Mr Sedley and the family in their new house off the Fulham Road. He knew that Amelia was very ill.
'She's dying, George,' he said quietly.
A few hours later George Osborne paid a visit to the Sedley household.
Mrs Bute Crawley established herself at Miss Crawley's house in London to nurse the old lady. She made sure that letters from Rawdon Crawley were intercepted. She read Miss Crawley religious stories, and encouraged her to consider serious matters. It was her hope that Miss Crawley was planning to write a new will, leaving some of her money to Bute Crawley.
Mrs Bute Crawley was very successful in her arrangements. Perhaps she was too successful. She frightened and depressed Miss Crawley instead of amusing her. Even her doctors thought that the effect of Mrs Bute Crawley's influence was dangerous. One of them tried to talk to her.
'You have done a lot for our poor patient,' he told her. 'But she is not as ill as she was. Indeed, she needs fresh air now. If you keep her in the house, she may really die!'
At last an expedition to the park was organised. Miss Crawley's carriage was soon spotted by Becky and Rawdon, who were also out driving. Rawdon drove past his aunt, and saluted her gravely. His aunt ignored him.
'That's it, then,' he commented to Becky. 'She won't acknowledge me.'
مشارکت کنندگان در این صفحه
تا کنون فردی در بازسازی این صفحه مشارکت نداشته است.
🖊 شما نیز می‌توانید برای مشارکت در ترجمه‌ی این صفحه یا اصلاح متن انگلیسی، به این لینک مراجعه بفرمایید.