سرفصل های مهم
فصل 06
توضیح مختصر
زمان مطالعه

6 دقیقه

سطح

خیلی سخت
دانلود اپلیکیشن «زیبوک»
این فصل را می‌توانید به بهترین شکل و با امکانات عالی در اپلیکیشن «زیبوک» بخوانید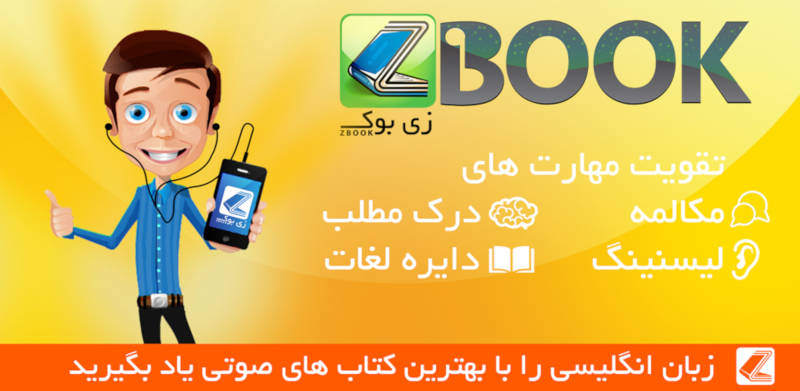 متن انگلیسی فصل
Chapter six
Preparations for War
The Osbornes and Dobbin now made their way to Chatham, from where the regiment was to embark for Europe. Amelia was presented to Peggy O'Dowd, the commanding officer's wife. Peggy O'Dowd was a friendly Irishwoman, and she made Amelia very welcome.
'We're all good friends here,' she explained cheerfully. 'There isn't a happier regiment in the whole army.'
Jos had agreed to accompany Amelia to Europe, and everyone noticed that his appearance became more and more military every day.
At last they arrived in Brussels where the regiment was quartered. Everyone was delighted with the city, and all the Vanity Fair booths were laid out before them with their usual attractions. There was gambling for those who liked it, there was a theatre, and above all, there was a huge throng of lords, ladies and gentlemen.
George was enthusiastic about the social life of Brussels. One evening he danced with one of Lady Bareacre's daughters. He even invited the Bareacres to a grand dinner. They accepted the invitation, but they refused to speak to poor Amelia, whom they considered their social inferior. She passed a very miserable evening in their company.
One day Captain Crawley and Becky arrived in the city. They were travelling with General Tufto, and they mixed in the very highest military circles. George was quite proud to know the Crawleys, and to be seen around the city with them.
Becky was in the very best of humours. She teased poor Jos about their old romance, and she flirted with George. Amelia was uncomfortable in her presence. She felt that Becky's influence on her husband was not a good one.
Dobbin was more forthright still.
'What a humbug that woman is!' he commented to George.
A grand ball was planned, and everyone was desperate to have a ticket to the social event of the year. Jos and Mrs O'Dowd were unlucky, but the Bareacres obtained tickets for Captain Osborne and his wife. Dobbin was given a ticket by a general he knew.
George bought new clothes for Amelia, and drove her to the ball. She did not know anyone there, and sat by herself while her husband went off to look for his friends. Amelia was unhappy, and the only person who came to talk to her was honest Dobbin.
Becky, meanwhile, had made a splendid entrance. She immediately joined the most select group of people at the ball, and was soon the centre of attention with the men there. She spoke French perfectly, and everyone wanted to dance with her. Then she spotted Amelia, and came over to join her on the bench. She criticised her clothes, commented happily on the ball, and then gave her friend a lot of advice that humiliated poor Amelia even more.
When George saw that Becky had joined his wife, he too hurried over to the bench. He asked Becky to dance, and she agreed. They danced together two or three times. Amelia was very unhappy. Tears came into her eyes.
Then George ran back to collect Becky's shawl and flowers. Becky was leaving the ball. George carried her bouquet to her, but when he gave it to her she saw that there was a note lying among the flowers. Becky had received many such notes in her life. She smiled at George, and turned towards her husband.
Amelia was watching the scene between George and Becky. She turned very pale.
'William,' she said quietly, 'I don't feel very well. Please take me home.'
Dobbin escorted her away from the ball.
George, meanwhile, was in a very elated mood. He did not notice that his wife had left the ball. He gambled at the tables, winning repeatedly. Then he began drinking heavily. Dobbin found him in a very excitable mood when he returned from Amelia's hotel.
'Come out, George,' Dobbin said quietly.
'Nonsense!' George cried. 'Come and drink with me, my old friend!'
Dobbin came close to him.
'The enemy is advancing,' he whispered. 'We're leaving in three hours.'
There was little sleep for anyone that night. Everyone was busy preparing for the sudden departure for the battlefield.
George made his way quickly to the hotel, where Amelia was already in bed. He thought about the short weeks of his marriage and blushed with shame when he thought about the note he had given to Becky Sharp.
'What will happen to Amelia if I die?' he asked himself.
He wrote a letter to his father, asking him to look after his wife if he was killed, and thanking him for his past kindness.
He was very kind to her the next morning before he went away. Amelia was very upset to see him go.
The O'Dowds were also making their preparations for the departure.
'Call me at half-past one, my dear,' the Major said quietly to his wife. 'And have my things ready for me.' This was his way of indicating that the regiment was marching the next morning.
Rawdon spent the last hours with Becky reckoning up what he could leave behind for Becky if anything happened to him.
'Look,' he said, 'I've been lucky recently at cards - here's two hundred and fifty pounds in cash. Then there are my horses.'
Captain Crawley, who cheated his friends at cards, and who never paid his debts, had tears in his eyes when he lifted Becky up to kiss her goodbye. Becky had wisely decided not to give in to her emotions.
Captain Dobbin called on Jos very early in the morning. Jos was not pleased to be woken up and he greeted Dobbin without enthusiasm.
'What can I do for you?' he enquired coldly.
'George and I are marching in an hour,' Dobbin explained. 'I want you to look after your sister. If something happens to the army, take her back to England. You're the only person she's got!'
Soon after they all marched out of the city.
مشارکت کنندگان در این صفحه
تا کنون فردی در بازسازی این صفحه مشارکت نداشته است.
🖊 شما نیز می‌توانید برای مشارکت در ترجمه‌ی این صفحه یا اصلاح متن انگلیسی، به این لینک مراجعه بفرمایید.