سرفصل های مهم
ترس را شکست بده
توضیح مختصر
زمان مطالعه

10 دقیقه

سطح

سخت
دانلود اپلیکیشن «زیبوک»
این فصل را می‌توانید به بهترین شکل و با امکانات عالی در اپلیکیشن «زیبوک» بخوانید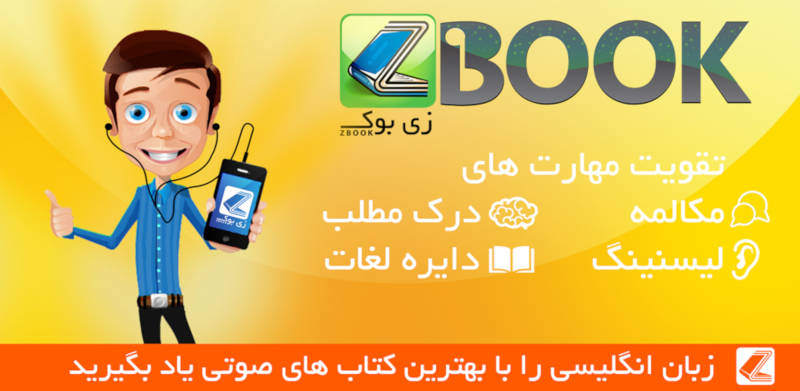 متن انگلیسی فصل
CHAPTER FOURTEEN
BEAT FEAR
Fear will make you do nutty things. One of my greatest fears in life used to be dying in a fiery plane crash. When I had to get on a plane, I used to be a complete weirdo. I had all these superstitions about flying. First, I would scan the boarding area looking for women with small babies, men or women in uniform, priests, nuns, wheelchairs, off-duty pilots catching a ride home, or just generally kind-looking people. Then, I would tell myself that God wouldn't let the plane go down with these nice folks onboard. That would assuage me until I got on the plane. Then every bump or sound the plane made on the taxi out to the runway made my heart race and chest tighten.
Take off was the worst. By the time the wheels left the tarmac, I was usually in a full state of panic. I'd close my eyes and visualize an explosion, terrorists, my row getting sucked out of the plane, or the plane just dropping from the sky. I'd squeeze the arm rest and could barely breathe. If the captain spoke to us over the loudspeaker my fear index would cut in half. I didn't relax until the seat belt lights turned off, which was my sign that the pilots believed it was safe to move about the cabin. In my mind, this meant that the immediate threat of death by plane crash was over.
I cured myself of my fear of flying, using the #5SecondRule and a specific form of anxiety reappraisal that I call "anchor thoughts." And you can use the Rule the exact same way with any fear. Zahara did so with her fear of flying "and it worked!"
Here's how I did it. It's the same technique that I spoke about to Zahara.
Create an Anchor Thought
First, before any trip, I come up with my "anchor thought." This is a thought that is relevant to the trip that I am taking and will anchor me if fear sets in. I start by thinking about the trip, where I am flying to, and what I am excited to do once I get there.
If I am heading to see friends in Driggs, Idaho, my anchor thought might be climbing Table Top mountain. If I'm traveling home to Michigan, I might think about the moment we pull into the driveway of my parents' house and my kids run out of the car to hug my folks or of taking a nice walk along Lake Michigan with my mom. If I'm heading to a meeting in Chicago, I'll think about getting a delicious dinner with a client. Once I have a specific image in mind, the rest is very easy.
This use of the #5SecondRule is a form of what researchers call "If, Then" planning. It's a way to keep yourself in control by creating a backup plan in advance. Plan A is not to get nervous.
But i I do get on the plane and start to feel nervous, the I have my Plan B: I'll use the #5SecondRule and my anchor thought to beat my fear of flying. Studies show that this kind of If-Then planning can boost your success rates by almost 3 times.
On the Plane
The moment I notice something that makes me nervous, whether that be an alarming sound, turbulence, a climb that seems to be taking too long, weather that looks ominous, or a bad vibe from a passenger next to me, my fears can be easily triggered because my pattern of thinking is so ingrained. When this happens, I start to count 5- 4- 3- 2- 1 to flush the fear out of my head, activate my prefrontal cortex and pull myself into the present moment.
Then, I force myself to anchor on the specific images of where I am flying to and I think to myself about how excited I am to walk on the beach with my mom, have dinner with a client in Chicago, or climb Table Top Mountain with my buddies.
These anchoring images are powerful reminders of a simple truth…if I am sitting in a restaurant in Chicago having dinner with my clients tonight, or walking the beach in Michigan tomorrow morning with my mom, or arriving home in time to make the girls' lacrosse game, obviously the plane didn't crash and I have nothing to worry about. Most important, I give my mind the context it is looking for—so that it doesn't escalate the fear. As I think about the anchor thought, my body calms down.
By using this technique over and over again, I cured my fear of flying. And by using, I mean using it over and over. It will get easier and easier until suddenly, you won't be afraid anymore. You'll have trained your mind to default to the positive: excitement about what you are about to do instead of the fear. Dana was able to use this technique successfully and she's never "been so calm when flying."
And Fran put it to use on the flight home immediately after learning the technique at a conference in Dallas and it made "a world of difference."
I love what Fran said at the end of her note: "I can't believe how much I was missing by being afraid!" She's right and it's heartbreaking. I realized the same thing—I was robbing myself of joy, opportunity, and magic every single day because I was living with fear. It doesn't have to be that way. In five seconds flat, you can take control. You can beat fear.
Today, I am never nervous or afraid when I board a plane. Occasionally, if we hit rough turbulence, I'll break out the Rule so that I don't drive my fingernails into the arm of the person sitting next to me.
However, I still use this technique when I face other fears. Before a negotiation or a difficult conversation, for example, I'll create an anchor thought of the conversation or the negotiation going really well. Specifically, I might picture someone hugging me or thanking me for "having the conversation" or toasting the deal with my business partner at our favorite bar.
That thought keeps me grounded, present, and powerful. When you enter a conversation managing a fear, you can't be your best because part of your mind is busy trying to manage that fear in real time. When you have an anchor thought, it allows you to disappear the fear the moment that you notice your mind drift to it.
Remember, even though your fears and your habits can hijack you in five seconds, you can take back control just as quickly and "continue to do so" forever.
مشارکت کنندگان در این صفحه
تا کنون فردی در بازسازی این صفحه مشارکت نداشته است.
🖊 شما نیز می‌توانید برای مشارکت در ترجمه‌ی این صفحه یا اصلاح متن انگلیسی، به این لینک مراجعه بفرمایید.