سرفصل های مهم
تعویق انداختن را فراموش کنید
توضیح مختصر
زمان مطالعه

27 دقیقه

سطح

خیلی سخت
دانلود اپلیکیشن «زیبوک»
این فصل را می‌توانید به بهترین شکل و با امکانات عالی در اپلیکیشن «زیبوک» بخوانید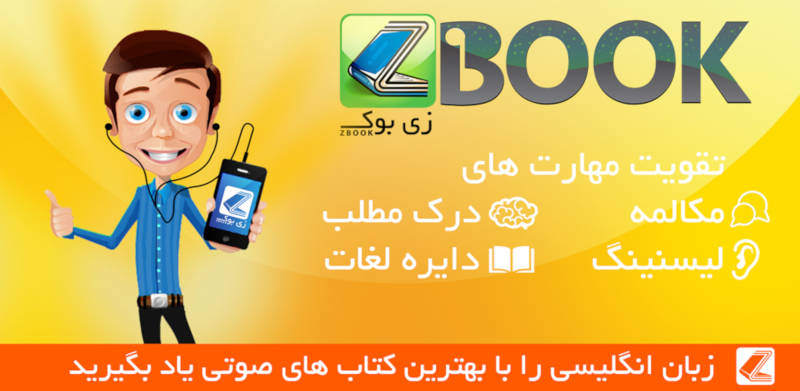 متن انگلیسی فصل
CHAPTER ELEVEN
END PROCRASTINATION
The #5SecondRule is an incredible weapon in the fight against procrastination. Before we dig into how to use it, we need to define procrastination, what it is, and what it isn't. In researching this book, I was shocked when I learned what causes procrastination. I had it all wrong!
I was also surprised to learn there are two kinds of procrastination: destructive procrastination, which is when you avoid tasks you need to complete, and productive procrastination, which is an important part of any creative process.
Let's start with the good kind.
Productive Procrastination
If you are working on a creative project or an innovative idea, research shows that procrastination is not only good, but it is also important. The creative process takes time, so when you set a project aside for a few days or weeks, your mind can wander. That extra time spent mental wandering gives you the ability to come up with more creative, "divergent" ideas that enhance your project.
Productive procrastination was a hugely liberating concept for me to learn, especially while struggling to write this book. Before I learned about productive procrastination, I beat myself up constantly because I kept feeling burnt out, I had writer's block, and I thought it meant I was a bad writer, lazy, or incapable. In truth, a creative process of this magnitude just took time.
My mind needed breaks and time to wander. It took me seven months longer than I thought it would to finish and the book is 100 times better for it. If you're not getting the results that you want, give the project some time, go focus your energy somewhere else, and then come back later with fresh eyes.
So, if you are working on a creative project, and you don't have a fixed deadline, it's not procrastination if you let your work sit for a few weeks so you can let you mind wander. It's the creative process. Those fresh new ideas you have as you procrastinate productively will make your work even smarter.
Destructive Procrastination
Destructive procrastination is an entirely different animal. It's when we avoid the work we need to get done and know there will be negative consequences. This habit really comes back to bite you in the end.
Every one of us has a pile of stuff we can't seem to get to: updating photo albums, analyzing a spreadsheet, finishing a proposal, cleaning out Dad's house, or plowing through a to-do list that would grow your business. It's anything that we find ourselves deliberately avoiding that really needs to get done.
Evelyn found herself procrastinating and beating herself up: "I have questioned everything about myself for years." She put the Rule into effect and it's been "AMAZING."
Once she discovered 5- 4- 3- 2- 1-GO, Evelyn was able to push past her questioning and just got things done, impressing even herself.
She probably didn't know why she was procrastinating. Most of us don't. For a long time, everyone believed procrastination meant poor time management skills, a lack of willpower, or lack of self-discipline. Boy, were we wrong. Procrastination is not a form of laziness at all. It's a coping mechanism for stress.
Procrastination and the Connection to Stress
Timothy Pychyl, a psychology professor at Carleton University, has been studying procrastination for more than 19 years. Dr. Pychyl has found that the main thing driving procrastination is not avoiding work. It's avoiding stress. Procrastination is "a subconscious desire to feel good right now" so you can feel a little stress relief.
A common mistake we all make is thinking that people make a deliberate choice to procrastinate. In fact, most people who struggle with procrastination tell researchers that they feel like they have no control over it. And they are right, because they don't understand the real reason why we procrastinate.
We procrastinate because we feel stressed out. Here's the catch…you aren't stressed about the work. You are stressed about the bigger stuff: money, relationship problems, or life in general. When you blow off work or studying for 15 minutes of online shopping or watching the highlights of last night's game, you are taking a mini stress-break from the bigger stress you feel overall.
It's like emotional eating for the mind. When you avoid something that feels hard, you get a sense of relief. Plus, when you do something you enjoy, like surfing Facebook or laughing at viral videos, you get a short-term boost of dopamine. The more often that you procrastinate, the more likely you'll repeat the behavior. Here's the problem: While you get a small boost of relief when you watch cat videos, over time the work that you are avoiding builds and that creates more stress in your life.
Scott is an excellent example of this. He wrote to me because he wanted help "getting out of his own head." He shared that everyone close to him has always said, "I'm the only thing that is holding me back." And they are right.
Scott is a PhD student performing research in a physiology lab, he is married, and he and his wife just had their first child who is "the most beautiful baby boy." He described his life like this:
"Everything at home is incredible despite lots of financial stress which would be expected considering that I'm in school. My issue is that in my daily life, and branching into school/lab work, I have trouble fulfilling obligations which is starting to become a problem. Basically I put things off continuously until it reaches the point where I've either missed a deadline or it upsets someone.
I have very high expectations for myself and I literally go to sleep every night telling myself that tomorrow is going to be that fresh start that I need and I'm going to tackle everything with tons of energy. But then I fail day after day and that confidence in overcoming this by myself is starting to fade. Basically I don't feel like I'm living anywhere near my full potential and it's frustrating." Reading Scott's note, you can see that he's trapped in a vicious cycle of feeling disappointed in himself. I can totally relate because that's how I felt as I was struggling to get out of bed on time. Scott knows what he needs to do (attack the work and get it done), but he can't seem to make himself do it.
Scott's note gives me a chance to explain what's actually going on when you procrastinate. He told us that he and his wife are under "a lot of financial stress." That financial stress doesn't feel good. It also explains the reason why he procrastinates to get temporary relief from the money stress. Remember that when we replace difficult tasks with doing something easier, we get a temporary mood boost and a feeling of control.
It seems counterintuitive, but the reason why Scott keeps blowing off the stuff he needs to do at the lab is because he wants relief from the financial stress he feels in his life.
So how on earth does he stop this? Luckily, there's three simple and research-backed steps. And, the #5SecondRule will help you 5- 4- 3- 2- 1 do them. Whether you are avoiding work like Scott, cleaning like Evelyn, or exercising like @JLosso once was, you can use the Rule to beat procrastination every time.
Forgive Yourself
The first thing research tells us: you need to forgive yourself for procrastinating. Seriously. This isn't Kumbaya—this is science.
Remember our expert from Carleton University? Dr. Pychyl co-authored a paper about how students who forgave themselves for procrastinating were less likely to procrastinate on their next test. Sounds silly, but part of the problem that psychologists have uncovered is that procrastinators are really hard on themselves to begin with.
Trishke found that after she was able to forgive herself, she changed her life.
Instead of beating herself up, she's no longer procrastinating. Amazing!
You may also relate to Ryan, who wrote to me about being in the beginning stages of starting a new business. He said that as much as he wants this venture to work, "it amazes me how hard it is to force myself to spend (time on it) and actually do it due to the fear of failure."
I love what he said at the end: "Win or lose, at least I'm doing something!" It takes a lot of bravery to be able to get honest with yourself and admit how hard it is to focus on what you need to do.
Another perfect example is our PhD student in the lab, Scott. Remember what he wrote? He said he has "very high expectations for myself." Every time he procrastinates he feels shame and guilt. Those negative feelings then create even more stress for Scott as his "confidence in overcoming this by myself is starting to fade," which causes him to feel even more stress and procrastinate even more.
So, let's apply this advice to Scott. Step number one, stop the cycle by forgiving yourself. Scott, you've got to take five seconds, 5- 4- 3- 2- 1 forgive yourself for upsetting people, falling behind, and not working to your full potential. If you can recognize that your stress about finances are driving the procrastination at the lab, now you've got a chance to assert yourself and take control. By the way, you want to take control so you can achieve your goals. And that person you hope to become can help you right now.
That leads us to Step 2.
What Would the Future You Do?
Allow me to explain. Dr. Pychyl's team has been doing a lot of research on our "present self" versus our "future self." Our "future self" is the person that we want to become. Interestingly, research proves that when you can picture the "Future You," it gives you the objectivity to push yourself in the present moment. In experiments when researchers show people their own pictures digitally aged, they're more likely to save for retirement. I guess that's an explanation for why vision boards work. They help you envision the Future You and that is a great coping mechanism for the stress you experience today as the Present You. So, Scott, create a vision board or a mental image of what your life looks like when all this grad school stress is behind you and you are Professor Scott. The moment you feel yourself procrastinating, just ask yourself, What would "Professor Scott" do?
This leads us to Step 3.
Get Started with the #5SecondRule
Finally, once you understand the source of procrastination, Dr. Pychyl's favorite advice is, "Just get started." He's not the only one talking about the importance of starting. One of the most powerful ways to create new habits, according to researchers, is to "create a starting ritual." There's no better starting ritual than the #5SecondRule. Now that I understand the science of all this, I can explain why "just get started" works.
If procrastinating is a habit, you have to replace the bad behavior pattern (avoidance) with a new positive one (getting started).
The moment you feel yourself hesitate, doing easier tasks, or avoiding hard work, use the Rule, 5- 4- 3- 2- 1 push yourself to start the important thing you need to do.
Getting started takes us back to our engineer at CISCO and the concept of a "locus of control." Procrastination makes you feel like you have no control over yourself. When you assert yourself and just get started, you are taking control of the moment and your life.
Daniela feels "empowered" and "capable" when she puts the Rule into practice, showing us that the benefits of beating procrastination expand beyond work and into the more important areas of improving "my relationship with myself."
As I explain throughout the book, exerting effort with 5- 4- 3- 2- 1 switches the gears in your mind and allows the prefrontal cortex to help you get started. Each time you use the Rule, it'll get easier and easier to stop procrastinating and just start. Just as Sy found out, telling yourself to "just make the call, reply the email, finish the stupid job…" and start is the secret to completing anything important:
Even though she doesn't like doing it, she's formed the habit of taking action anyway—and has completed a huge project with this mindset and will "get what I want."
In Scott's case, back in the lab, he can use the Rule to countdown 5- 4- 3- 2- 1 and push himself to work for a short interval of time. Now that he realizes the source of his procrastination (financial stress), he has forgiven himself (extremely important step). And once he is picturing the future Dr. Scott, he can start counting to assert control, physically move to his desk, and begin working. When he finds himself getting off track, he can countdown 5- 4- 3- 2- 1 again. The Rule makes it easier to just GET GOING, something that will help Scott gain control of his work and feel better equipped to deal with his other financial stresses head on.
Andre also used the Rule to push past procrastination and act on his goals. Andre is 16 years old, but he's already learning how to beat procrastination and is starting to write a book! He said that he always had excuses: that he wasn't "ready, too busy, not smart enough." The Rule helped him to "get past those excuses" and now he is taking action on his book.
Andre shows us that at any age and with any goal we have the power to own ourselves, look inside, take "a step," try "something," and "change my life." The reason why just starting is so important is because you'll also be tapping into what researchers call "the progress principle," which describes the phenomenon that forward progress of any kind, including small wins, boosts our mood and increases our happiness and productivity levels.
On top of that, once you start a project, you'll have triggered a mechanism in your brain to cue you to keep at it. As I mentioned earlier researchers have found out that the brain remembers unfinished tasks better than finished ones. Once you start, your mind will keep nudging you to finish.
I also told you that my snooze button habit was a form of procrastination. Now I understand why. It gave me momentary relief from the larger stresses in my life. That's why I hit it. When I reflect back, I see now that I broke the habit by creating a "starting ritual"—the #5SecondRule. My snooze button habit got replaced with a positive new one: counting 5- 4- 3- 2- 1 and then standing up and starting the day. Seven years later, I still count backwards to launch myself out of bed every single morning.
So, in sum, here's how you can most effectively use the #5SecondRule to beat procrastination: use it to make yourself start. Start small. Attack what you are avoiding for just 15 minutes at a time. Then, take a break and watch a few cat videos. And for crying out loud, give yourself a break for blowing things off until now. You're only human.
All of this stuff is common sense. You eat the elephant (in the room) one bite at a time. What we are learning over and over in this book is that unless you beat the feelings that trigger your bad habits, and you push yourself to just get started, you'll never change.
مشارکت کنندگان در این صفحه
تا کنون فردی در بازسازی این صفحه مشارکت نداشته است.
🖊 شما نیز می‌توانید برای مشارکت در ترجمه‌ی این صفحه یا اصلاح متن انگلیسی، به این لینک مراجعه بفرمایید.