در استفاده از این قانون، چه انتظاری می توانید داشته باشید؟
کتاب: قانون 5 ثانیه
/
فصل 3
سرفصل های مهم
در استفاده از این قانون، چه انتظاری می توانید داشته باشید؟
توضیح مختصر
زمان مطالعه

34 دقیقه

سطح

سخت
دانلود اپلیکیشن «زیبوک»
این فصل را می‌توانید به بهترین شکل و با امکانات عالی در اپلیکیشن «زیبوک» بخوانید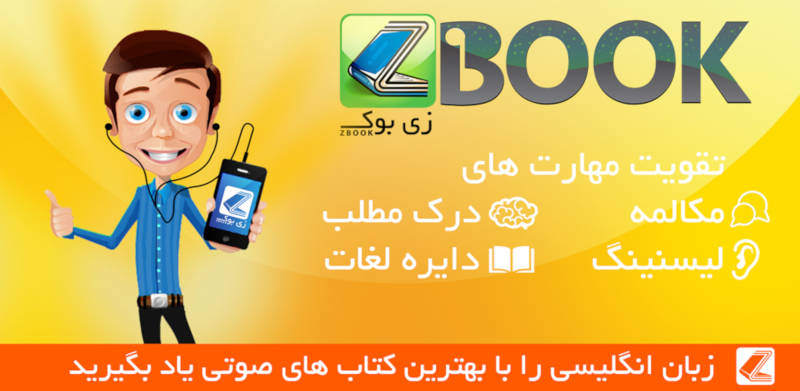 متن انگلیسی فصل
CHAPTER THREE
WHAT YOU CAN EXPECT WHEN YOU USE IT
When I used the Rule that first morning, I was as surprised as you are that something that stupid worked. Counting backwards? 5- 4- 3- 2- 1…seriously? I didn't know why it worked. I just knew it did. I had struggled for months to wake up on time and suddenly the #5SecondRule made changing my behavior simple.
Later I would learn that when you count backwards, you mentally shift the gears in your mind. You interrupt your default thinking and do what psychologists call "assert control." The counting distracts you from your excuses and focuses your mind on moving in a new direction. When you physically move instead of stopping to think, your physiology changes and your mind falls in line. In researching this book, I discovered that the Rule is (in the language of habit research) a "starting ritual" that activates the prefrontal cortex, helping to change your behavior.
The prefrontal cortex is the part of your brain that you use when you focus, change, or take deliberate actions. I knew what the prefrontal cortex was, but I would soon learn through my research about the basal ganglia, habit loops, activation energy, behavior flexibility, cognitive biases, neural plasticity, the progress principle, and locus of control. I certainly didn't realize I had just discovered a singular technique that impacted all of them.
I used the Rule the next morning, and it worked again. And then a funny thing happened: I started to see five-second moments all day long, just like my struggle to wake up on time. If I stopped to think about what I knew I needed to do, I was toast. It took less than five seconds for excuses to flood my mind and for my own brain to stop me.
As you use the Rule, you'll see it too—there is a five-second window between your initial instinct to act and your brain stopping you. Seeing the five-second window changed everything for me. The problem was very clear. It was me. I was holding myself back, five seconds at a time.
So I made myself a simple promise: If I knew that I should do something that could change me for the better, then I would use the Rule to push myself to do it, regardless of how I felt. I started using the Rule to force myself to not only get up early, but also to get to the gym, look for a job, drink less, and be a better parent and wife.
If I started to feel too tired to exercise, I would
5- 4- 3- 2- 1 and push myself out the door for a run.
If I started pouring a drink that I shouldn't have, I'd
5- 4- 3- 2- 1 and put down the bottle of bourbon and walk away.
If I felt myself being bitchy with Chris, I'd
5- 4- 3- 2- 1 and correct my tone and make myself be kinder.
If I caught myself procrastinating, I'd
5- 4- 3- 2- 1 and sit down and start working on my résumé.
What I discovered is powerful: pushing yourself to take simple actions creates a chain reaction in your confidence and your productivity. By pushing yourself to take the simple steps of moving your life forward, you create momentum and experience a sense of freedom and power that's hard to accurately describe. Rachel found that the "simple step" of getting up on time "started a chain of events" that led to her losing "30 pounds, bought my first home, and reinvigorated my marriage."
Rachel used the word "reinvigorated," and that's exactly what the Rule does. Rebecca had the same experience. By using the Rule to 5- 4- 3- 2- 1 and push herself to make small moves forward, she's breaking out of a mental jail. No longer trapped by analysis paralysis, Rebecca feels "FREE for the 1st time in 47 years!"
There's an important concept in psychology put forth by Julian Rotter in 1954. It's called "locus of control." The more that you believe that you are in control of your life, your actions and your future, the happier and more successful you'll be. There's one thing that is guaranteed to increase your feelings of control over your life: a bias toward action.
Forget motivation; it's a myth. I don't know when we all bought into the idea that in order to change you must "feel" eager or "feel" motivated to act. It's complete garbage. The moment it's time to assert yourself, you will not feel motivated. In fact, you won't feel like doing anything at all. If you want to improve your life, you'll need to get off your rear end and kick your own butt. In my world, I call that the power of a push.
One of the reasons why the #5SecondRule is so empowering is because it turns you into the kind of person who operates with a bias toward action. If you tend to overthink every move, you'll discover the energy and confidence to stop thinking and actually move. Using the Rule strengthens your belief that you do have the ability to control your own fate—because you are proving it to yourself one push at a time.
Jenney is finally taking control of her health. She realized that when she would eat a meal of "canned raviolis, a bag of chips, and a soda…then complain about being overweight," she was sabotaging her efforts to lose weight. By committing to "5- 4- 3- 2- 1-HEALTHY," Jenney was able to use the Rule to give herself the "kick in the arse" she needed.
When Donna first learned the Rule at an Aveda Institute Conference she thought, "Yeah, yeah I'll use it, but it's not going to be life changing…" That's how I felt about the Rule too—that I'd just use it as a trick to beat the snooze alarm. Boy, was I wrong! So was Donna; it changed just about everything in her life and business. As Donna found, "Only we can hold ourselves back. It's amazing to see how horribly I held myself hostage out of fear and where I am today. More importantly, where I see myself in years to come."
As you use the Rule more and more, you'll begin to feel courage, confidence, pride, and a sense of control. The Rule has that effect. I often tell people "the Rule will haunt you," and I mean it—just ask Darryl.
That's because you'll realize you've been sleepwalking through life for a long time. Something this simple, easy, and effective is also contagious. Crystal has already started using it with her son:
The first person I told about the Rule was my husband. Chris had definitely noticed the changes, in particular that my bitchy demeanor was melting and that I was actually being proactive. It didn't take much to convince him that there was a "secret weapon" mentality he was living without.
He adopted the Rule and used it to make some major changes. He quit drinking, started meditating daily, and exercising every morning. The Rule doesn't make these things easy; it makes them happen. That's why I describe it as a tool.
Instead of avoiding the creditor calls and bankruptcy letters, we 5- 4- 3- 2- 1 to hit it head on. I used 5- 4- 3- 2- 1 to push myself to reach out to old coaching clients to rev up the referral engine. I used 5- 4- 3- 2- 1 to propel myself to go on interviews for radio hosting gigs, despite the contract issues with FOX. Together we 5- 4- 3- 2- 1 to push ourselves to meet with accountants and financial advisors to restructured our debt and do the nauseating work to face the hole we had dug, and get disciplined about slowly crawling our way out of it.
Chris brought the Rule into his business to push himself through fear, guilt, and uncertainty. He and his partner met with dozens of advisors, crunched financial models, worked day and night until they closed the wholesale business, and grew their retail locations enabling them to sell off select locations and pay back as many investors and creditors that they could. It's remarkable what Chris and Jonathan did. Grit, hustle, and commitment. They pushed, pushed, and pushed some more.
To this day, when Chris reflects on the restaurant days, his mind will sometimes drift toward feeling like a failure. When he catches himself thinking those negative thoughts, he uses 5- 4- 3- 2- 1 to redirect his mind to think about what they did build: seven restaurants, an incredible employee culture, millions in revenue, and a remarkable brand. Did it end up how he had dreamt? No, it didn't. But what he learned about business, partnership, and himself during the process is worth more than money can buy.
There's nothing more powerful than the feeling of confidence and pride you gain when you keep trudging forward, face life's challenges head on, and push yourself to change for the better. As Chris put it, "the Rule helped me process the experience of succeeding and failing—on so many levels. Ultimately, this awareness gave me power and control over my positive and negative thoughts." As we started to reconnect with friends, the Rule would often come up. You'll find that too. Jennifer learned the Rule and told her nurse about it. Her nurse's response? "You have no idea how many times I'll need to do this a day."
The Rule ignites something powerful in everyone who tries it. One of our friends had the courage to ask for a divorce and another left his consulting job for one that didn't require travel. A work pal lost 73 pounds and my uncle stopped talking about giving up smoking and finally quit. A friend of Chris's moved back to Maine and used the Rule to negotiate an awesome job working remotely.
The #5SecondRule gave them all what it had given me: the framework, the courage, and the method for HOW to push yourself to change.
The first time I shared the Rule in public was in 2011 during a TEDx Talk entitled "How to Stop Screwing Yourself Over." The funny thing is that the talk was mostly about my dream (back then) of becoming a top talk radio show host and how I help people live the lives that they really want. I only mention the #5SecondRule at the very end of the speech, and I barely even explain it. What happened next was crazy. The talk went viral. Millions of people watched it online. And that's not all. They started writing.
Every single day, I hear from people around the world who are using the Rule, just like Mark. Mark is using it to create some pretty incredible changes in just 6 months:
It's the coolest thing. More than 100,000 people in more than 80 countries, to date, have written to me about their experiences using it. As more and more people started to write with questions and requests for more information, I began to research the Rule in depth so that I could better explain the many ways you can use it and prove why it works. I'm a lawyer by profession, so I really went nuts on the research. I looked for precedent, evidence, and guidance as if I were going to have to prove my case about the #5SecondRule to a jury.
It took me almost three years. I read everything I could find on the subject of change, happiness, habits, motivation, and human behavior. I read social science experiments, happiness research, books on the brain, and neuroscience studies. I didn't limit my research to the "experts;" I sent questionnaires to everyday people, like you and me, who were using the Rule. Then I got on the phone, Skype, and Google Chat, and dug into the step-by-step experiences of what someone faces the moment they choose to change.
As I deconstructed the moment of change, I uncovered something fundamental about how each and every one of us is wired. Right before we're about to do something that feels difficult, scary or uncertain, we hesitate. Hesitation is the kiss of death. You might hesitate for a just nanosecond, but that's all it takes. That one small hesitation triggers a mental system that's designed to stop you. And it happens in less than—you guessed it—five seconds.
Ever notice how fast fear and self-doubt take over your head and you start making up excuses for why you shouldn't say something or do something? We hold ourselves back in the smallest, most mundane moments every day, and that impacts everything. If you break this habit of hesitating and you find the courage to "take some kind of action," you'll be astonished by how fast your life changes. That's what Keith discovered after learning the Rule at a RE/MAX convention. Now he's able to "do extraordinary things."
You see, it's not the big moves that define our lives; it's the smallest ones. Within five seconds of stopping to think, you'll have decided not to take any action on those small things. Over time, those small decisions build. And here's the kicker: We've repeated this pattern of hesitating, worrying, and doubting ourselves so much, that these actions are now habits that have encoded in our brains.
The fact that hesitating, holding yourself back, and overthinking are habits is good news. There's a simple, proven way to break or replace bad habits and the #5SecondRule is the easiest way to do it. Once you read about habit loops, starting rituals, activation energy, and the role that feelings play in triggering your decisions, you'll appreciate the magnitude of the #5SecondRule. As you use the Rule, you'll see how change hinges on five second decisions and just how easily you can take back control.
The Rule will work every time you use it. But you have to use it. It is a tool. If you stop using it, fear and uncertainty will creep back in and take control of your decisions. If that happens, just start using the Rule again.
As you use the Rule over time, you'll experience a shift inside yourself that is much deeper, a transformation that impacts confidence and inner strength. You will come face to face with the excuses, habits, feelings, insecurities, and fears that have haunted you for years. You will see the bullshit you put yourself through every day and how much precious time you waste waiting for things to change.
By using the Rule, that waiting will end. You will be absolutely amazed by how much joy and freedom you feel by making five-second decisions. Freedom is exactly how Robin described what she gets from using the Rule.
And that's what I've gained too—life-changing freedom. The person I was seven years ago … is gone. And that's a good thing. Every phase of your life and career will require a different you. Using the Rule, you'll become the person you're meant to become in this next phase of your life.
So, what do you say we dig into the basics of the Rule so you can start using it?
مشارکت کنندگان در این صفحه
تا کنون فردی در بازسازی این صفحه مشارکت نداشته است.
🖊 شما نیز می‌توانید برای مشارکت در ترجمه‌ی این صفحه یا اصلاح متن انگلیسی، به این لینک مراجعه بفرمایید.