چگونه استفاده از این قانون را آغاز کنیم؟
کتاب: قانون 5 ثانیه
/
فصل 8
سرفصل های مهم
چگونه استفاده از این قانون را آغاز کنیم؟
توضیح مختصر
زمان مطالعه

10 دقیقه

سطح

متوسط
دانلود اپلیکیشن «زیبوک»
این فصل را می‌توانید به بهترین شکل و با امکانات عالی در اپلیکیشن «زیبوک» بخوانید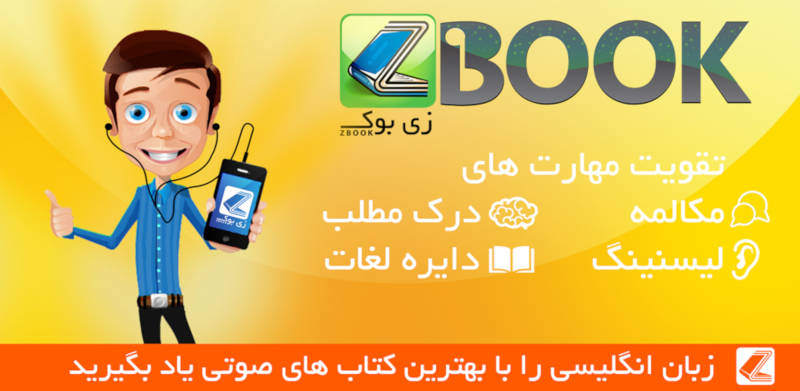 متن انگلیسی فصل
CHAPTER EIGHT
HOW TO START USING THE RULE
The fastest way to implement the #5SecondRule is to start by using it the exact same way I did. Here's a simple Wake Up Challenge that you can do tomorrow morning to jumpstart your use of the Rule. Just set your alarm 30 minutes earlier than usual, and the moment it rings count 5- 4- 3- 2- 1 push yourself out of bed.
Change Is Simple, Not Easy
There are a few reasons why this challenge is important.
First, there's no wiggle room. The challenge is straightforward. It's just you, the alarm clock, and 5- 4- 3- 2- 1. If you fail, it's because you made a decision to blow off the #5SecondRule.
Second, if you can change your morning routine, you can change anything. Change requires you to act deliberately, despite how you feel. If you can master that in one area of your life, you can do it in any area that you are trying to improve.
Third, I want you to experience a concept called "activation energy" and feel how hard it really is to push yourself to do simple things. In chemistry, "activation energy" is the minimum amount of energy required to begin a chemical reaction. Chemists have found that this initial amount of energy is much higher than the average amount of energy needed to keep the reaction going. What does that have to do with getting up? A lot. The initial amount of energy to push yourself out of bed is much higher than the energy you exert once you're up and moving.
Legendary psychologist Mihaly Csikszentmihalyi applied this concept to human behavior, blaming activation energy as one of the reasons why making change is so hard. He defines activation energy as that "initial huge push of energy that's required to change"—whether it's to get a stalled car to move forward or yourself out of a warm bed in the morning.
Jerome from the Philippines wrote:
"It feels uncomfortable because my body and my mind are not ready for this kind of rule. But I'm willing to practice it."
That first bout of activation energy is so uncomfortable, but I want you to feel that resistance so you learn what it's like to push yourself.
If you don't get that huge push (like you did as a kid when your mother turned off the TV and said, "It's a beautiful day, get outside and go do something.") your brain will inevitably take you down the path of doing nothing.
When you start to count 5- 4- 3- 2- 1, it is the beginning of a chain reaction that not only awakens the prefrontal cortex, but also gets you ready to make that physical "initial huge push" that's required to change.
When you get up the moment that alarm rings, it gives you personal power. This one small act of getting up when the alarm rings demonstrates that you have the inner strength to do what needs to be done. Plus, as Emma discovered, it will give you a "much more positive outlook on the day."
That's also what Tracey experienced. By waking up at 5 a.m. and using the Rule to push her out of bed and to the gym, Tracy was able to start her day on a positive note.
If you can't get yourself out of bed, then you'll never be able to pursue all of the other changes that you want to make in your life. And if you take that simple step of taking control of your mornings, you'll catalyze a chain of events that leads to change everywhere.
How To Set Yourself Up for Success
Before you go to bed, place your alarm clock in another room and set it for 30 minutes earlier than you normally wake up. Even though it isn't easy to "drag your ass out of bed," as Patty describes, you must push yourself to complete the challenge.
You might be wondering why I want you to start this exercise by setting your alarm 30 minutes earlier. The reason is simple. I want it to feel hard, as if you literally have to drag yourself out of bed, just like Patty said.
Tomorrow morning, as soon as the alarm sounds, open your eyes and start counting backwards…5- 4- 3- 2- 1. Throw off the covers, get up, and walk out of your bedroom. Start your day. No delay. No pillow over the head. No lingering, no snooze, no crawling back into bed.
Here's what you can expect. As soon as that alarm goes off, you'll think about how you feel about getting up. You'll think, "this Wake Up Challenge is stupid." You'll feel tired. You'll try to convince yourself to "start tomorrow." Just like Tim, you will "not want to get up"—but the #5SecondRule will help you win the battle with your feelings by giving you something to do that helps you get out of bed.
Once the #5SecondRule popped into his head, Tim was able to immediately get up and head to the gym. A lot of us have a "just don't feel like it" attitude in life. In those moments, the Rule will help you take action like it does for Jessica: "I have found that the 5-4-3-2-1-GO helps on those days when an "I just don't feel like it" attitude creeps in which is everyday, so again, THANK YOU!" That "I just don't feel like it" attitude has a way of taking over your entire day and that's another reason why this use the Rule is so important. It has a trickledown effect on the rest of your life. Just ask Stephen, who wrote to me about the night before he first tried the Wake Up Challenge.
I asked him how waking up early went. He said "it sucked" when he first tried it but over time, it has "made a huge difference." His "mindset literally changed in the span of a few minutes" and since starting the Wake Up Challenge, he has found a new job that has allowed him to "start living life."
As you just read, for Stephen, "the snooze button has been broken and autopilot no longer exists"—and that has made all the difference. Stephen isn't just waking up earlier. He's changed from a guy who used to "always settle and rarely pursue my passions" to a person who has taken his life into his own hands, one five-second decision at a time. And it all started with getting up right when the alarm rang.
If you can get up on time, start your day powerfully, plan ahead, think about your goals, and focus on yourself, all before you get bogged down in your daily routine, then you will simply accomplish more. This is the first step to taking control of your life.
Remember, while I created the Rule to help me get out of bed, the #5SecondRule is about something far greater than waking up on time. It's about waking up the power of you and using it to shake up your life.
After you try the Wake Up Challenge, let me know what you discover about yourself using #5SecondRule. You might find, like Stephen did, that it "sucked," but over time, I guarantee this one small change will make "a huge difference." Now that you know how to get started, on a basic level, the next three parts of the book will dive deeper into how you can use the Rule to achieve specific goals including increasing productivity, beating the fear, feeling happier, and enriching your relationships.
مشارکت کنندگان در این صفحه
تا کنون فردی در بازسازی این صفحه مشارکت نداشته است.
🖊 شما نیز می‌توانید برای مشارکت در ترجمه‌ی این صفحه یا اصلاح متن انگلیسی، به این لینک مراجعه بفرمایید.