سرفصل های مهم
چگونه قانون 5 ثانیه را کشف کردم؟
توضیح مختصر
زمان مطالعه

38 دقیقه

سطح

ساده
دانلود اپلیکیشن «زیبوک»
این فصل را می‌توانید به بهترین شکل و با امکانات عالی در اپلیکیشن «زیبوک» بخوانید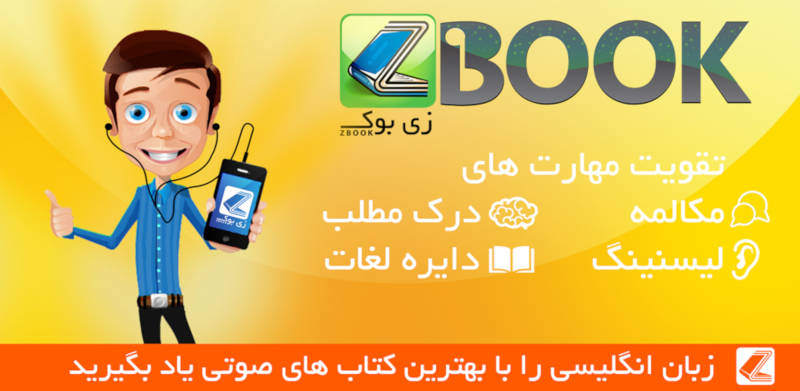 متن انگلیسی فصل
CHAPTER TWO
HOW I DISCOVERED THE 5 SECOND RULE
This all started in 2009. I was 41 years old and facing some major problems with money, work, and in my marriage. As soon as I woke up each morning, all I felt was dread.
Have you ever felt that way? It's the worst. The alarm rings, and you just don't feel like getting up and facing the day. Or, you lie awake at night with your head spinning as you worry about all of your problems.
That was me. For months, I felt so overwhelmed by the problems I had that I could barely get out of bed. When the alarm rang at 6 a.m., I would lie there and think about the day ahead, the lien on the house, the negative account balance, my failed career, how much I resented my husband…and then I would hit the snooze button. Not once, but over and over again.
In the beginning, it wasn't a big deal, but as is the case with any bad habit, as time went on, it snowballed into a much bigger problem that impacted my entire day. By the time I finally got up, the kids had missed the bus and I felt like I was failing at life. I spent most of my days tired, running late, and feeling totally overwhelmed.
I don't even know how it started—I just remember feeling so defeated all the time. My professional life was in the gutter. Over the past 12 years, I had changed careers so many times that I was developing multiple personalities. After graduating from law school, I started my career as a public defender for the Legal Aid Criminal Defense Society in NYC. Then I met my husband Chris and we got married and moved to Boston so that he could pursue his MBA. In Boston, I worked crazy hours for a large law firm and was miserable all the time.
When our daughter was born, I used my maternity leave to look for a new job and landed in the Boston startup scene. I worked for several tech startups during those years. It was fun and I learned a lot but I never felt like tech was the right career for me.
I hired a coach to help me figure out "what to do with my life." Working with a coach led me to want to become one. So, like a lot of people, I worked during the day, focused on the kids when I got home, and then I studied at night to get the certification I needed. Eventually, I launched a coaching business. I loved it, and I would probably still be doing it if the media had not called.
My media career began as a fluke: Inc. magazine published an article featuring my coaching business and an executive at CNBC saw it and called. That one call led to lots of meetings. After months of tryouts, I landed a "development deal" with ABC and a call-in radio show on Sirius.
Sounds fancy, but it wasn't. I was surprised to learn that most development deals pay next to nothing and that radio pays even less than that. In reality, I was a mother of three driving back and forth to NYC, sleeping on friends' couches in the city, coaching clients on the side to make the ends meet, leaning too much on friends and family to fill the childcare gaps, and doing whatever I could to make it all work.
After several years scraping by in the media business, I got my "big break." I was cast to host a reality show for FOX. I had visions of magically solving all of our financial problems by becoming a TV star. What a joke. We shot a few episodes of a show called Someone's Gotta Go, and then the network tabled the show. In an instant, my media career hit a dead end. I only got paid if we were shooting. I found myself unemployed and locked into a contract for ten months that prevented me from pursuing another media job.
By this point, Chris had finished his MBA and started a thin crust pizza restaurant with his best friend in the Boston area. In the beginning, things were going great. The first location was a home run, the company won Best of Boston™, multiple regional awards, and the pizza was fantastic. They opened up a second restaurant and, on the encouragement of a large grocery chain, a wholesale operation. On the outside, it looked like business was booming. But on the balance sheet, the wheels were starting to come off. They had expanded too quickly. The second restaurant failed and the wholesale business needed more cash to grow. Things got scary very fast.
Like a lot of small business owners, we had poured our home equity line and life savings into the restaurant business and it was now disappearing before our eyes. We had no savings left and the home equity line was fully tapped out. Weeks went by without Chris getting paid. Liens started to hit our house.
With me out of work and Chris's business struggling, the financial pressure mounted; scary letters from attorneys seemed to arrive daily and checks constantly bounced. The collection calls were so relentless that we unplugged the phone. When my dad sent us money to cover the mortgage, I was both grateful and ashamed.
In public, we tried to keep up appearances because so many friends and family members had invested in the restaurant business, which only made the pressure worse. Chris and his partner were working around-the-clock to save it. I tried to keep an upbeat façade, but on the inside I was overwhelmed, embarrassed, and afraid. Our financial problems were tearing us apart. I blamed the restaurants and he blamed me for pursuing a career in the media business. In truth, we were both to blame.
No matter how bad your life can seem, you can always make it worse. I did. I drank too much. Way too much. I was jealous of friends who didn't have to work. I was bitchy and judgmental. Our problems seemed so big that I convinced myself there was nothing I could do. Meanwhile, in public, I just pretended everything was fine.
In hindsight, I can see that is was just easier to feel sorry for myself and blame Chris and his struggling business than to take a look in the mirror and pull myself together. The best way to describe how I felt was "trapped." I felt trapped by my life and the decisions I had made. I felt trapped by our money problems. And I felt trapped in a frustrating struggle with myself.
I knew what I should or could be doing to make things better, but I couldn't make myself do those things. They were small things: getting up on time, being nicer to Chris, getting support from friends, drinking less, and taking better care of myself. But knowing what you need to do isn't enough to create a change.
I would think about exercising, but I wouldn't. I would consider calling a friend to talk, but I didn't. I knew that if I tried to find a job outside of the media industry it would help, but I couldn't motivate myself to look. I didn't feel comfortable going back to coaching people because I felt like such a failure myself.
I knew what I needed to do but I couldn't make myself take action. And that's the thing that makes changing so hard. Change requires you to do things that feel hard and scary. Change requires courage and confidence—and I was tapped out of both.
What I did do was spend a lot of time thinking. Thinking made everything worse. The more I thought about the situation that we were in, the more afraid I felt. That's what your mind does when you focus on problems—it magnifies them. The more I worried, the more uncertain and overwhelmed I became. The more I thought, the more paralyzed I felt.
Every night, I'd have a few drinks to take the edge off. I'd climb in bed drunk or buzzed, close my eyes, and dream about a different life—one where I didn't have to work and all of our problems had magically disappeared. The moment I woke up, I had to face reality: my life was a nightmare. I was 41, unemployed, in financial ruin, struggling with a drinking problem, and had zero confidence in my or my husband's abilities to fix our problems.
That's where the snooze button came in. I hit it…two, three, or four times a morning. When I hit that snooze button it was the one moment every day where I actually felt like I was in control. It was an act of defiance. It was as if I were saying, "Oh yeah?! Take that, life! you! I'm not getting up right now, I'm going back to sleep. So, there!"
By the time I finally got up, Chris had already left for the restaurants, the kids were in various states of dress, and the school bus was long gone. To say mornings were chaotic would be putting it politely. They were a train wreck. We were always late. I forgot lunches, backpacks, gym bags, and permission slips as we raced out the door. I felt ashamed by the number of balls I dropped every single day. Feeling that shame just put me on edge even more.
And here's the kicker: I knew what I needed to do to start my day right. I needed to get up on time, make breakfast, and get the kids on the bus. Then I needed to look for a job. It's not like I had to climb Mount Everest. However, the fact that it was simple stuff actually made it worse. I had no legitimate excuse for why I couldn't get it done.
My self-confidence was in a death spiral. If I couldn't even get up on time, how the heck could I have faith in myself to fix the bigger financial and marriage problems that Chris and I faced? Looking back, I can see that I was losing hope.
Have you ever noticed how the smallest things can feel so hard? Having heard from thousands of you, I know that I am not alone on this one. The list of hard things is surprisingly universal:
Speaking in a meeting

Staying positive

Making a decision

Finding time for yourself

Asking for feedback

Raising your hand

Asking for a raise

Ending self-doubt

Working on your résumé

Hitting "send" on emails

Sticking to your plan

Leaving the house

Volunteering to go first

Showing up at a reunion

Blocking an ex on social media

Talking to someone you find attractive

Stepping on a dance floor

Publishing your work

Getting to the gym

Eating in moderation

Saying "no"

Asking for help

Letting your guard down

Admitting you are wrong

Hitting "send" on emails

Sticking to your plan

Leaving the house

Volunteering to go first

Showing up at a reunion

Blocking an ex on social media

Talking to someone you find attractive

Stepping on a dance floor

Publishing your work

Getting to the gym

Eating in moderation

Saying "no"

Asking for help

Letting your guard down

Admitting you are wrong

Listening
In my case, it was getting up on time. Lying in bed every night, I would make promises to myself that tomorrow I would change:
Tomorrow, I will change. Tomorrow, I will wake up earlier. Tomorrow, I will have a better attitude and try a little harder. I will go to the gym. I'll be nice to my husband. I'll eat healthy. I won't drink so much. Tomorrow I will be the future me!
And with that vision in mind and a heart full of hope, I'd set my alarm for 6 a.m. and close my eyes. And the cycle would begin the very next morning. As soon as that alarm rang, I didn't feel like the "future me." I felt like the old me, and the old me wanted to keep sleeping.
Yes, I thought about getting up, and then I would hesitate, roll toward the alarm, and hit the snooze button. Five seconds was all it took for me to talk myself out of it.
The reason that I didn't get out of bed was simple: I just didn't feel like it. I would later learn that I was stuck in what researchers call a "habit loop." I had hit the snooze button so many mornings in a row the behavior was now a closed-loop pattern encoded in my brain.
Then one night, everything changed.
I was about to turn off the TV and head to bed when a television commercial caught my attention. There on the screen was the image of a rocket launching. I could hear the famous final five-second countdown, 5- 4- 3- 2- 1, fire and smoke filled the screen, and the shuttle launched.
I thought to myself, "That's it, I'll launch myself out of bed tomorrow…like a rocket. I'll move so fast I won't have time to talk myself out of it." It was just an instinct. One that I could have easily dismissed. Luckily, I didn't. I acted on it.
The fact is, I wanted to solve our problems. I didn't want to destroy my marriage or keep feeling like the world's worst mom. I wanted to be financially secure. I wanted to feel happy and proud of myself again.
And I Desperately Wanted to Change. I Just Didn't Know How.
And this is an important point in my story. This instinct to launch myself out of bed was my inner wisdom talking. Hearing it was a tipping point. Following its instructions was life-changing. Your brain and your body send you signals to wake up and to pay attention. This idea of launching myself out of bed is an example of that. Your instincts may seem stupid in the moment, but when you honor them with deliberate action, it can change your life.
There's more to this point about acting on your instincts than just the phrase "trust your gut." New research from the University of Arizona, in partnership with Cornell and Duke, has shown that there's a powerful connection between your brain and your instinct to act. When you set a goal, your brain opens up a task list. Whenever you are near things that can help you achieve those goals, your brain fires up your instincts to signal to get that goal completed. Let me give you an example.
Let's say you have a goal to get healthier. If you walk into a living room, nothing happens. If you walk past a gym, however, your prefrontal cortex lights up because you are near something related to getting healthier. As you pass the gym, you'll feel like you should exercise. That's an instinct reminding you of the goal. That's your inner wisdom, and it's important to pay attention to it, no matter how small or silly that instinct may seem.
Subconsciously, my brain was signaling me to pay attention to this rocket launch on TV. In that five-second moment, my brain was sending me a very clear set of instructions: Pay attention to that rocket launch, Mel. Grab the idea. Believe in it. And do it. Don't stop and think. Don't talk yourself out of it. Launch yourself out of bed tomorrow, Mel.
That's one of the things I've learned using the #5SecondRule. When it comes to goals, dreams, and changing your life, your inner wisdom is a genius. Your goal-related impulses, urges, and instincts are there to guide you. You need to learn to bet on them. Because, as history proves, you'll never know when your greatest inspiration will strike and where that discovery will lead you if you trust yourself enough to act on it.
This is how some of the world's most useful inventions were discovered. In 1826, John Walker discovered the match while he was using a stick to stir a pot of chemicals, and when he tried to scrape a gob off the end—it ignited. He followed his instinct to try to recreate it and this is how he discovered the match. In 1941, George de Mestral invented Velcro® after noticing how easily cockleburs attached to his dog's fur. In 1974, Art Fry got the idea for the Post-It® Note because he needed a bookmark that would stay put on a page in his hymnal until Sunday's church service, but that would not damage the pages when he removed it.
That's even how the Frappuccino was born. In 1992, an assistant manager at a Starbucks in Santa Monica noticed that sales dropped whenever it was hot outside. He had an instinct to make a frozen drink and he followed it, asking for a blender, tinkering with recipes, and giving a Vice President a sample. The first Frappucino rolled out in his store a year later.
When it comes to change, goals, and dreams, you have to bet on yourself. That bet starts with hearing the instinct to change and honoring that instinct with action. I feel so thankful that I listened to my dumb idea about launching myself out of bed like a rocket because everything in my life changed as a result of it. Here's what happened: The next morning the alarm rang at 6 a.m. and the first thing I felt was dread. It was dark. It was cold. It was winter in Boston and I did not want to wake up. I thought about the rocket launch and I immediately felt like it was stupid. Then, I did something that I had never done before—I ignored how I felt. I didn't think. I did what needed to be done Instead of hitting the snooze button, I started counting.
Backwards.
5..4..3..2..1..
And then I stood up.
That was the exact moment I discovered the #5SecondRule.
The 5 Second Rule
The moment you have an instinct to act on a goal you must
5-4-3-2-1
and physically move or your brain will stop you.
مشارکت کنندگان در این صفحه
تا کنون فردی در بازسازی این صفحه مشارکت نداشته است.
🖊 شما نیز می‌توانید برای مشارکت در ترجمه‌ی این صفحه یا اصلاح متن انگلیسی، به این لینک مراجعه بفرمایید.