سرفصل های مهم
بخش 03
توضیح مختصر
زمان مطالعه

23 دقیقه

سطح

خیلی سخت
دانلود اپلیکیشن «زیبوک»
این فصل را می‌توانید به بهترین شکل و با امکانات عالی در اپلیکیشن «زیبوک» بخوانید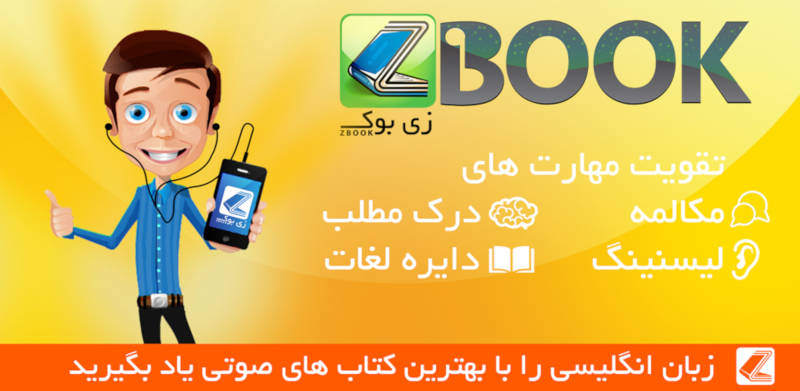 متن انگلیسی فصل
Lucy Mancini lifted her pink gown off the floor and ran up the steps. Sonny Corleone's heavy Cupid face, redly obscene with winey lust, frightened her, but she had teased him for the past week to just this end. In her two college love affairs she had felt nothing and neither of them lasted more than a week. Quarreling, her second lover had mumbled something about her being "too big down there." Lucy had understood and for the rest of the school term had refused to go out on any dates.
During the summer, preparing for the wedding of her best friend, Connie Corleone, Lucy heard the whispered stories about Sonny. One Sunday afternoon in the Corleone kitchen, Sonny's wife Sandra gossiped freely. Sandra was a coarse, good-natured woman who had been born in Italy but brought to America as a small child. She was strongly built with great breasts and had already borne three children in five years of marriage. Sandra and the other women teased Connie about the terrors of the nuptial bed. "My God," Sandra had giggled, "when I saw that pole of Sonny's for the first time and realized he was going to stick it into me, I yelled bloody murder. After the first year my insides felt as mushy as macaroni boiled for an hour. When I heard he was doing the job on other girls I went to church and lit a candle." They had all laughed but Lucy had felt her flesh twitching between her legs.
Now as she ran up the steps toward Sonny a tremendous flash of desire went through her body. On the landing Sonny grabbed her hand and pulled her down the hall into an empty bedroom. Her legs went weak as the door closed behind them. She felt Sonny's mouth on hers, his lips tasting of burnt tobacco, bitter. She opened her mouth. At that moment she felt his hand come up beneath her bridesmaid's gown, heard the rustle of material giving way, felt his large warm hand between her legs, ripping aside the satin panties to caress her vulva. She put her arms around his neck and hung there as he opened his trousers. Then he placed both hands beneath her bare buttocks and lifted her. She gave a little hop in the air so that both her legs were wrapped around his upper thighs. His tongue was in her mouth and she sucked on it. He gave a savage thrust that banged her head against the door. She felt something bumming pass between her thighs. She let her right hand drop from his neck and reached down to guide him. Her hand closed around an enormous, blood-gorged pole of muscle. It pulsated in her hand like an animal and almost weeping with grateful ecstasy she pointed it into her own wet, turgid flesh. The thrust of its entering, the unbelievable pleasure made her gasp, brought her legs up almost around his neck, and then like a quiver, her body received the savage arrows of his lightning-like thrusts; innumerable, torturing; arching her pelvis higher and higher until for the first time in her life. she reached a shattering climax, felt his hardness break and then the crawly flood of semen over her thighs. Slowly her legs relaxed from around his body, slid down until they reached the floor. They leaned against each other, out of breath.
It might have been going on for some time but now they could hear the soft knocking on the door. Sonny quickly buttoned his trousers, meanwhile blocking the door so that it could not be opened. Lucy frantically smoothed down her pink gown, her eyes flickering, but the thing that had given her so much pleasure was hidden inside sober black cloth. Then they heard Tom Hagen's voice, very low, "Sonny, you in there?" Sonny sighed with relief. He winked at Lucy. "Yeah, Tom, what is it?"
Hagen's voice, still low, said, "The Don wants you in his office. Now." They could hear his footsteps as he walked away. Sonny waited for a few moments, gave Lucy a hard kiss on the lips, and then slipped out the door after Hagen.
Lucy combed her hair. She checked her dress and pulled around her garter straps. Her body felt bruised, her lips pulpy and tender. She went out the door and though she felt the sticky wetness between her thighs she did not go to the bathroom to wash but ran straight on down the steps and into the garden. She took her seat at the bridal table next to Connie, who exclaimed petulantly, "Lucy, where were you? You look drunk. Stay beside me now." The blond groom poured Lucy a glass of wine and smiled knowingly. Lucy didn't care. She lifted the grapey, dark red juice to her parched mouth and drank. She felt the sticky wetness between her thighs and pressed her legs together. Her body was trembling. Over the glass rim, as she drank, her eyes searched hungrily to find Sonny Corleone. There was no one else she cared to see. Slyly she whispered in Connie's ear, "Only a few hours more and you'll know what it's all about." Connie giggled. Lucy demurely folded her hands on the table, treacherously triumphant, as if she had stolen a treasure from the bride.
Amerigo Bonasera followed Hagen into the corner room of the house and found Don Corleone sitting behind a huge desk. Sonny Corleone was standing by the window, looking out into the garden. For the first time that afternoon the Don behaved coolly. He did not embrace the visitor or shake hands. The sallow-faced undertaker owed his invitation to the fact that his wife and the wife of the Don were the closest of friends. Amerigo Bonasera himself was in severe disfavor with Don Corleone.
Bonasera began his request obliquely and cleverly. "You must excuse my daughter, your wife's goddaughter, for not doing your family the respect of coming today. She is in the hospital still." He glanced at Sonny Corleone and Tom Hagen to indicate that he did not wish to speak before them. But the Don was merciless.
"We all know of your daughter's misfortune," Don Corleone said. "If I can help her in any way, you have only to speak. My wife is her godmother after all. I have never forgotten that honor." This was a rebuke. The undertaker never called Don Corleone "Godfather" as custom dictated.
Bonasera, ashen-faced, asked, directly now, "May I speak to you alone?"
Don Corleone shook his head. "I trust these two men with my life. They are my two right arms. I cannot insult them by sending them away."
The undertaker closed his eyes for a moment and then began to speak. His voice was quiet, the voice he used to console the bereaved. "I raised my daughter in the American fashion. I believe in America. America has made my fortune. I gave my daughter her freedom and yet taught her never to dishonor her family. She found a 'boy friend,' not an Italian. She went to the movies with him. She stayed out late. But he never came to meet her parents. I accepted all this without a protest, the fault is mine. Two months ago he took her for a drive. He had a masculine friend with him. They made her drink whiskey and then they tried to take advantage of her. She resisted. She kept her honor. They beat her. Like an animal. When I went to the hospital she had two black eyes. Her nose was broken. Her jaw was shattered. They had to wire it together. She wept through her pain. 'Father, Father, why did they do it? Why did they do this to me?' And I wept." Bonasera could not speak further, he was weeping now though his voice had not betrayed his emotion.
Don Corleone, as if against his will, made a gesture of sympathy and Bonasera went on, his voice human with suffering. "Why did I weep? She was the light of my life, an affectionate daughter. A beautiful girl. She trusted people and now she will never trust them again. She will never be beautiful again." He was trembling, his sallow face flushed an ugly dark red.
"I went to the police like a good American. The two boys were arrested. They were brought to trial. The evidence was overwhelming and they pleaded guilty. The judge sentenced them to three years in prison and suspended the sentence. They went free that very day. I stood in the courtroom like a fool and those bastards smiled at me. And then I said to my wife: 'We must go to Don Corleone for justice."' The Don had bowed his head to show respect for the man's grief. But when he spoke, the words were cold with offended dignity. "Why did you go to the police? Why didn't you come to me at the beginning of this affair?"
Bonasera muttered almost inaudibly, "What do you want of me? Tell me what you wish. But do what I beg you to do." There was something almost insolent in his words.
Don Corleone said gravely, " And what is that?"
Bonasera glanced at Hagen and Sonny Corleone and shook his head. The Don, still sitting at Hagen's desk, inclined his body toward the undertaker. Bonasera hesitated, then bent down and put his lips so close to the Don's hairy ear that they touched. Don Corleone listened like a priest in the confessional, gazing away into the distance, impassive, remote. They stood so for a long moment until Bonasera finished whispering and straightened to his full height. The Don looked up gravely at Bonasera. Bonasera, his face flushed, returned the stare unflinchingly.
Finally the Don spoke. "That I cannot do. You are being carried away."
Bonasera said loudly, clearly, "I will pay you anything you ask." On hearing this, Hagen flinched, a nervous flick of his head. Sonny Corleone folded his arms, smiled sardonically as he turned from the window to watch the scene in the room for the first time.
Don Corleone rose from behind the desk. His face was still impassive but his voice rang like cold death. "We have known each other many years, you and I," he said to the undertaker, "but until this day you never came to me for counselor help. I can't remember the last time you invited me to your house for coffee though my wife is godmother to your only child. Let us be frank. You spurned my friendship. You feared to be in my debt." Bonasera murmured, "I didn't want to get into trouble."
The Don held up his hand. "No. Don't speak. You found America a paradise. You had a good trade, you made a good living, you thought the world a harmless place where you could take your pleasure as you willed. You never armed yourself with true friends. After all, the police guarded you, there were courts of law, you and yours could come to no harm. You did not need Don Corleone. Very well. My feelings were wounded but I am not that sort of person who thrusts his friendship on those who do not value it–0n those who think me of little account." The Don paused and gave the undertaker a polite, ironic smile. "Now you come to me and say, 'Don Corleone give me justice.' And you do not ask with respect. You do not offer me your friendship. You come into my home on the bridal day of my daughter and you ask me to do murder and you say–" here the Don's voice became a scornful mimicry–" 'I will pay you anything.' No, no, I am not offended, but what have I ever done to make you treat me so disrespectfully?" Bonasera cried out in his anguish and his fear, " America has been good to me. I wanted to be a good citizen. I wanted my child to be American."
The Don clapped his hands together with decisive approval. "Well spoken. Very fine. Then you have nothing to complain about. The judge has ruled. America has ruled. Bring your daughter flowers and a box of candy when you go visit her in the hospital. That will comfort her. Be content. After all, this is not a serious affair, the boys were young, high-spirited, and one of them is the son of a powerful politician. No, my dear Amerigo, you have always been honest. I must admit, though you spurned my friendship, that I would trust the given word of Amerigo Bonasera more than I would any other man's. So give me your word that you will put aside this madness. It is not American. Forgive. Forget. Life is full of misfortunes." The cruel and contemptuous irony with which all this was said, the controlled anger of the Don, reduced the poor undertaker to a quivering jelly but he spoke up bravely again. "I ask you for justice."
Don Corleone said curtly, "The court gave you justice."
Bonasera shook his head stubbornly. "No. They gave the youths justice. They did not give me justice."
The Don acknowledged this fine distinction with an approving nod, then asked, "What is your justice?"
"An eye for an eye," Bonasera said.
"You asked for more," the Don said. "Your daughter is alive."
Bonasera said reluctantly, "Let them suffer as she suffers." The Don waited for him to speak further. Bonasera screwed up the last of his courage and said, "How much shall I pay you?" It was a despairing wail.
Don Corleone turned his back. It was a dismissal. Bonasera did not budge.
Finally, sighing, a good-hearted man who cannot remain angry with an erring friend, Don Corleone turned back to the undertaker, who was now as pale as one of his corpses. Don Corleone was gentle, patient. "Why do you fear to give your first allegiance to me?" he said. "You go to the law courts and wait for months. You spend money on lawyers who know full well you are to be made a fool of. You accept judgment from a judge who sells himself like the worst whore in the streets. Years gone by, when you needed money, you went to the banks and paid ruinous interest, waited hat in hand like a beggar while they sniffed around, poked their noses up your very asshole to make sure you could pay them back." The Don paused, his voice became sterner.
"But if you had come to me, my purse would have been yours. If you had come to me for justice those scum who ruined your daughter would be weeping bitter tears this day. If by some misfortune an honest man like yourself made enemies they would become my enemies"–the Don raised his arm, finger pointing at Bonasera–"and then, believe me, they would fear you." Bonasera bowed his head and murmured in a strangled voice, "Be my friend. I accept."
Don Corleone put his hand on the man's shoulder…Good," he said, "you shall have your justice. Some day, and that day may never come, I will call upon you to do me a service in return. Until that day, consider this justice a gift from my wife, your daughter's godmother."
When the door closed behind the grateful undertaker, Don Corleone turned to Hagen and said, "Give this affair to Clemenza and tell him to be sure to use reliable people, people who will not be carried away by the smell of blood. After all, we're not murderers, no matter what that corpse valet dreams up in his foolish head." He noted that his firstborn, masculine son was gazing through the window at the garden party. It was hopeless, Don Corleone thought. If he refused to be instructed, Santino could never run the family business, could never become a Don. He would have to find somebody else. And soon. After all, he was not immortal.
From the garden, startling all three men, there came a happy roaring shout. Sonny Corleone pressed close to the window. What he saw made him move quickly toward the door, a delighted smile on his face. "It's Johnny, he came to the wedding, what did I tell you?" Hagen moved to the window. "It's really your godson," he said to Don Corleone. "Shall I bring him here?" "No," the Don said. "Let the people enjoy him. Let him come to me when he is ready." He smiled at Hagen. "You see? He is a good godson."
Hagen felt a twinge of jealousy. He said dryly, "It's been two years. He's probably in trouble again and wants you to help."
"And who should he come to if not his godfather?" asked Don Corleone.
The first one to see Johnny Fontane enter the garden was Connie Corleone. She forgot her bridal dignity and screamed, "Johneee." Then she ran into his arms. He hugged her tight and kissed her on the mouth, kept his arm around her as others came up to greet him. They were all his old friends, people he had grown up with on the West Side. Then Connie was dragging him to her new husband. Johnny saw with amusement that the blond young man looked a little sour at no longer being the star of the day. He turned on all his charm, shaking the groom's hand, toasting him with a glass of wine.
A familiar voice called from the bandstand, "How about giving us a song, Johnny?" He looked up and saw Nino Valenti smiling down at him. Johnny Fontane jumped up on the bandstand and threw his arms around Nino. They had been inseparable, singing together, going out with girls together, until Johnny had started to become famous and sing on the radio. When he had gone to Hollywood to make movies Johnny had phoned Nino a couple of times just to talk and had promised to get him a club singing date. But he had never done so. Seeing Nino now, his cheerful, mocking, drunken grin, all the affection returned.
Nino began strumming on the mandolin. Johnny Fontane put his hand on Nino's shoulder. "This is for the bride," he said, and stamping his foot, chanted the words to an obscene Sicilian love song. As he sang, Nino made suggestive motions with his body. The bride blushed proudly, the throng of guests roared its approval. Before the song ended they were all stamping with their feet and roaring out the sly, double-meaning tag line that finished each stanza. At the end they would not stop applauding until Johnny cleared his throat to sing another song.
They were all proud of him. He was of them and he had become a famous singer, a movie star who slept with the most desired women in the world. And yet he had shown proper respect for his Godfather by traveling three thousand miles to attend this wedding. He still loved old friends like Nino Valenti. Many of the people there had seen Johnny and Nino singing together when they were just boys, when no one dreamed that Johnny Fontane would grow up to hold the hearts of fifty million women in his hands.
Johnny Fontane reached down and lifted the bride up onto the bandstand so that Connie stood between him and Nino. Both men crouched down, facing each other, Nino plucking the mandolin for a few harsh chords. It was an old routine of theirs, a mock battle and wooing, using their voices like swords, each shouting a chorus in turn. With the most delicate courtesy, Johnny let Nino's voice overwhelm his own, let Nino take the bride from his arm, let Nino swing into the last victorious stanza while his own voice died away. The whole wedding party broke into shouts of applause, the three of them embraced each other at the end. The guests begged for another song.
Only Don Corleone, standing in the comer entrance of the house, sensed something amiss. Cheerily, with bluff good humor, careful not to give offense to his guests, he called out, "My godson has come three thousand miles to do us honor and no one thinks to wet his throat?" At once a dozen full wineglasses were thrust at Johnny Fontane. He took a sip from all and rushed to embrace his Godfather. As he did so he whispered something into the older man's ear. Don Corleone led him into the house.
مشارکت کنندگان در این صفحه
تا کنون فردی در بازسازی این صفحه مشارکت نداشته است.
🖊 شما نیز می‌توانید برای مشارکت در ترجمه‌ی این صفحه یا اصلاح متن انگلیسی، به این لینک مراجعه بفرمایید.