سرفصل های مهم
بخش 09
توضیح مختصر
زمان مطالعه

19 دقیقه

سطح

خیلی سخت
دانلود اپلیکیشن «زیبوک»
این فصل را می‌توانید به بهترین شکل و با امکانات عالی در اپلیکیشن «زیبوک» بخوانید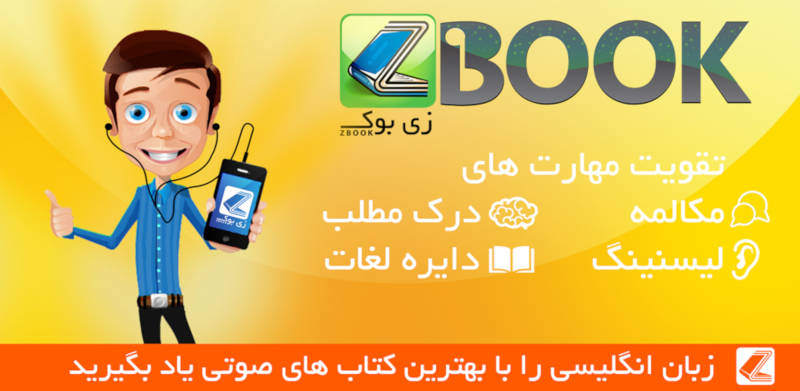 متن انگلیسی فصل
Virgil "the Turk" Sollozzo was a powerfully built, medium-sized man of dark complexion who could have been taken for a true Turk. He had a scimitar of a nose and cruel black eyes. He also had an impressive dignity.
Sonny Corleone met him at the door and brought him into the office where Hagen and the Don waited. Hagen thought he had never seen a more dangerous-looking man except for Luca Brasi.
There were polite handshakings all around. If the Don ever asks me if this man has balls, I would have to answer yes, Hagen thought. He had never seen such force in one man, not even the Don. In fact the Don appeared at his worst. He was being a little too simple, a little too peasantlike in his greeting.
Sollozzo came to the point immediately. The business was narcotics. Everything was set up. Certain poppy fields in Turkey had pledged him certain amounts every year. He had a protected plant in France to convert into morphine. He had an absolutely secure plant in Sicily to process into heroin. Smuggling into both countries was as positively safe as such matters could be. Entry into the United States would entail about five percent losses since the FBI itself was incorruptible, as they both knew. But the profits would be enormous, the risk nonexistent.
"Then why do you come to me?" the Don asked politely. "How have I deserved your generosity?"
Sollozzo's dark face remained impassive. "I need two million dollars cash," he said. "Equally important, I need a man who has powerful friends in the important places. Some of my couriers will be caught over the years. That is inevitable. They will all have clean records, that I promise. So it will be logical for judges to give light sentences. I need a friend who can guarantee that when my people get in trouble they won't spend more than a year or two in jail. Then they won't talk. But if they get ten and twenty years, who knows? In this world there are many weak individuals. They may talk, they may jeopardize more important people. Legal protection is a must. I hear, Don Corleone, that you have as many judges in your pocket as a bootblack has pieces of silver." Don Corleone didn't bother to acknowledge the compliment. "What percentage for my family?" he asked.
Sollozzo's eyes gleamed. "Fifty percent." He paused and then said in a voice that was almost a caress, "In the first year your share would be three or four million dollars. Then it would go up."
Don Corleone said, " And what is the percentage of the Tattaglia family?"
For the first time Sollozzo seemed to be nervous. "They will receive something from my share. I need some help in the operations."
"So," Don Corleone said, "I receive fifty percent merely for finance and legal protection. I have no worries about operations, is that what you tell me?"
Sollozzo nodded. "If you think two million dollars in cash is 'merely finance,' I congratulate you, Don Corleone."
The Don said quietly, "I consented to see you out of my respect for the Tattaglias and because I've heard you are a serious man to be treated also with respect. I must say no to you but I must give you my reasons. The profits in your business are huge but so are the risks. Your operation, if I were part of it, could damage my other interests. It's true I have many, many friends in politics, but they would not be so friendly if my business were narcotics instead of gambling. They think gambling is something like liquor, a harmless vice, and they think narcotics a dirty business. No, don't protest. I'm telling you their thoughts, not mine. How a man makes his living is not my concern. And what I am telling you is that this business of yours is too risky. All the members of my family have lived well the last ten years, without danger, without harm. I can't endanger them or their livelihoods out of greed." The only sign of Sollozzo's disappointment was a quick flickering of his eyes around the room, as if he hoped Hagen or Sonny would speak in his support. Then he said, " Are you worried about security for your two million?"
The Don smiled coldly. "No," he said.
Sollozzo tried again. "The Tattaglia family will guarantee your investment also."
It was then that Sonny Corleone made an unforgivable error in judgment and procedure. He said eagerly, "The Tattaglia family guarantees the return of our investment without any percentage from us?"
Hagen was horrified at this break. He saw the Don turn cold, malevolent eyes on his eldest son, who froze in uncomprehending dismay. Sollozzo's eyes flickered again but this time with satisfaction. He had discovered a chink in the Don's fortress. When the Don spoke his voice held a dismissal. "Young people are greedy," he said. "And today they have no manners. They interrupt their elders. They meddle. But I have a sentimental weakness for my children and I have spoiled them. As you see. Signor Sollozzo, my no is final. Let me say that I myself wish you good fortune in your business. It has no conflict with my own. I'm sorry that I had to disappoint you." Sollozzo bowed, shook the Don's hand and let Hagen take him to his car outside. There was no expression on his face when he said good-bye to Hagen.
Back in the room, Don Corleone asked Hagen, "What did you think of that man?"
"He's a Sicilian," Hagen said dryly.
The Don nodded his head thoughtfully. Then he turned to his son and said gently, "Santino, never let anyone outside the family know what you are thinking. Never let them know what you have under your fingernails. I think your brain is going soft from all that comedy you play with that young girl. Stop it and pay attention to business. Now get out of my sight." Hagen saw the surprise on Sonny's face, then anger at his father's reproach. Did he really think the Don would be ignorant of his conquest, Hagen wondered. And did he really not know what a dangerous mistake he had made this morning? If that were true, Hagen would never wish to be the Consigliere to the Don of Santino Corleone.
Don Corleone waited until Sonny had left the room. Then he sank back into his leather armchair and motioned brusquely for a drink. Hagen poured him a glass of anisette. The Don looked up at him. "Send Luca Brasi to see me," he said.
Three months later, Hagen hurried through the paper work in his city office hoping to leave early enough for some Christmas shopping for his wife and children. He was interrupted by a phone call from a Johnny Fontane bubbling with high spirits. The picture had been shot, the rushes, whatever the hell they were, Hagen thought, were fabulous. He was sending the Don a present for Christmas that would knock his eyes out, he'd bring it himself but there were some little things to be done in the movie. He would have to stay out on the Coast. Hagen tried to conceal his impatience. Johnny Fontane's charm had always been lost on him. But his interest was aroused. "What is it?" he asked. Johnny Fontane chuckled and said, "I can't tell, that's the best part of a Christmas present." Hagen immediately lost all interest and finally managed, politely, to hang up.
Ten minutes later his secretary told him that Connie Corleone was on the phone and wanted to speak to him. Hagen sighed. As a young girl Connie had been nice, as a married woman she was a nuisance. She made complaints about her husband. She kept going home to visit her mother for two or three days. And Carlo Rizzi was turning out to be a real loser. He had been fixed up with a nice little business and was running it into the ground. He was also drinking, whoring around, gambling and beating his wife up occasionally. Connie hadn't told her family about that but she had told Hagen. He wondered what new tale of woe she had for him now.
But the Christmas spirit seemed to have cheered her up. She just wanted to ask Hagen what her father would really like for Christmas. And Sonny and Fred and Mike. She already knew what she would get her mother. Hagen made some suggestions, all of which she rejected as silly. Finally she let him go.
When the phone rang again, Hagen threw his papers back into the basket. The hell with it. He'd leave. It never occurred to him to refuse to take the call, however. When his secretary told him it was Michael Corleone he picked up the phone with pleasure. He had always liked Mike.
"Tom," Michael Corleone said, "I'm driving down to the city with Kay tomorrow. There's something important I want to tell the old man before Christmas. Will he be home tomorrow night?"
"Sure," Hagen said. "He's not going out of town until after Christmas. Anything I can do for you?"
Michael was as closemouthed as his father. "No," he said. "I guess I'll see you Christmas, everybody is going to be out at Long Beach, right?"
"Right," Hagen said. He was amused when Mike hung up on him without any small talk.
He told his secretary to call his wife and tell her he would be home a little late but to have some supper for him. Outside the building he walked briskly downtown toward Macy's. Someone stepped in his way. To his surprise he saw it was Sollozzo.
Sollozzo took him by the arm and said quietly, "Don't be frightened. I just want to talk to you." A car parked at the curb suddenly had its door open. Sollozzo said urgently, "Get in, I want to talk to you."
Hagen pulled his arm loose. He was still not alarmed, just irritated. "I haven't got time," he said. At that moment two men came up behind him. Hagen felt a sudden weakness in his legs. Sollozzo said softly, "Get in the car. If I wanted to kill you you'd be dead now. Trust me." Without a shred of trust Hagen got into the car.
Michael Corleone had lied to Hagen. He was already in New York, and he had called from a room in the Hotel Pennsylvania less than ten blocks away. When he hung up the phone, Kay Adams put out her cigarette and said, "Mike, what a good fibber you are." Michael sat down beside her on the bed." All for you, honey; if I told my family we were in town we'd have to go there right away. Then we couldn't go out to dinner, we couldn't go to the theater, and we couldn't sleep together tonight. Not in my father's house, not when we're not married." He put his arms around her and kissed her gently on the lips. Her mouth was sweet and he gently pulled her down on the bed. She closed her eyes, waiting for him to make love to her and Michael felt an enormous happiness. He had spent the war years fighting in the Pacific, and on those bloody islands he had dreamed of a girl like Kay Adams. Of a beauty like hers. A fair and fragile body, milky-skinned and electrified by passion. She opened her eyes and then pulled his head down to kiss him. They made love until it was time for dinner and the theater.
After dinner they walked past the brightly lit department stores full of holiday shoppers and Michael said to her, "What shall I get you for Christmas?"
She pressed against him. "Just you," she said. "Do you think your father will approve of me?"
Michael said gently, "That's not really the question. Will your parents approve of me?"
Kay shrugged. "I don't care," she said.
Michael said, "I even thought of changing my name, legally, but if something happened, that wouldn't really help. You sure you want to be a Corleone?" He said it only half-jokingly.
"Yes," she said without smiling. They pressed against each other. They had decided to get married during Christmas week, a quiet civil ceremony at City Hall with just two friends as witnesses. But Michael had insisted he must tell his father. He had explained that his father would not object in any way as long as it was not done in secrecy. Kay was doubtful. She said she could not tell her parents until after the marriage. "Of course they'll think I'm pregnant," she said. Michael grinned. "So will my parents," he said.
What neither of them mentioned was the fact that Michael would have to cut his close ties with his family. They both understood that Michael had already done so to some extent and yet they both felt guilty about this fact. They planned to finish college, seeing each other weekends and living together during summer vacations. It seemed like a happy life.
The play was a musical called Carousel and its sentimental story of a braggart thief made them smile at each other with amusement. When they came out of the theater it had turned cold. Kay snuggled up to him and said, " After we're married, will you beat me and then steal a star for a present?" Michael laughed. "I'm going to be a mathematics professor," he said. Then he asked, "Do you want something to eat before we go to the hotel?"
Kay shook her head. She looked up at him meaningfully. As always he was touched by her eagerness to make love. He smiled down at her, and they kissed in the cold street. Michael felt hungry, and he decided to order sandwiches sent up to the room.
In the hotel lobby Michael pushed Kay toward the newsstand and said, "Get the papers while I get the key." He had to wait in a small line; the hotel was still short of help despite the end of the war. Michael got his room key and looked around impatiently for Kay. She was standing by the newsstand, staring down at a newspaper she held in her hand. He walked toward her. She looked up at him. Her eyes were filled with tears. "Oh, Mike," she said, "oh, Mike." He took the paper from her hands. The first thing he saw was a photo of his father lying in the street, his head in a pool of blood. A man was sitting on the curb weeping like a child. It was his brother Freddie. Michael Corleone felt his body turning to ice. There was no grief, no fear, just cold rage. He said to Kay, "Go up to the room." But he had to take her by the arm and lead her into the elevator. They rode up together in silence. In their room, Michael sat down on the bed and opened the paper. The headlines said, VITO CORLEONE SHOT. ALLEGED RACKET CHIEF CRITICALLY WOUNDED. OPERATED ON UNDER HEAVY POLICE GUARD. BLOODY MOB WAR FEARED . Michael felt the weakness in his legs. He said to Kay, "He's not dead, the bastards didn't kill him." He read the story again. His father had been shot at five in the afternoon. That meant that while he had been making love to Kay, having dinner, enjoying the theater, his father was near death. Michael felt sick with guilt.
Kay said, "Shall we go down to the hospital now?"
Michael shook his head. "Let me call the house first. The people who did this are crazy and now that the old man's still alive they'll be desperate. Who the hell knows what they'll pull next."
Both phones in the Long Beach house were busy and it was almost twenty minutes before Michael could get through. He heard Sonny's voice saying, "Yeah."
"Sonny, it's me," Michael said.
He could hear the relief in Sonny's voice, "Jesus, kid, you had us worried. Where the hell are you? I've sent people to that hick town of yours to see what happened."
"How's the old man?" Michael said. "How bad is he hurt?"
"Pretty bad," Sonny said…They shot him five times. But he's tough." Sonny's voice was proud. "The doctors said he'll pull through. Listen, kid, I'm busy, I can't talk, where are you?"
"In New York," Michael said…Didn't Tom tell you I was coming down?"
Sonny's voice dropped a little. "They've snatched Tom. That's why I was worried about you. His wife is here. She don't know and neither do the cops. I don't want them to know. The bastards who pulled this must be crazy. I want you to get out here right away and keep your mouth shut. OK?" "OK," Mike said, "do you know who did it?"
"Sure," Sonny said…And as soon as Luca Brasi checks in they're gonna be dead meat. We still have all the horses."
"I'll be out in a hour," Mike said. "In a cab." He hung up. The papers had been on the streets for over three hours. There must have been radio news reports. It was almost impossible that Luca hadn't heard the news. Thoughtfully Michael pondered the question. Where was Luca Brasi? It was the same question that Hagen was asking himself at that moment. It was the same question that was worrying Sonny Corleone out in Long Beach.
مشارکت کنندگان در این صفحه
تا کنون فردی در بازسازی این صفحه مشارکت نداشته است.
🖊 شما نیز می‌توانید برای مشارکت در ترجمه‌ی این صفحه یا اصلاح متن انگلیسی، به این لینک مراجعه بفرمایید.