سرفصل های مهم
بخش 47
توضیح مختصر
زمان مطالعه

13 دقیقه

سطح

متوسط
دانلود اپلیکیشن «زیبوک»
این فصل را می‌توانید به بهترین شکل و با امکانات عالی در اپلیکیشن «زیبوک» بخوانید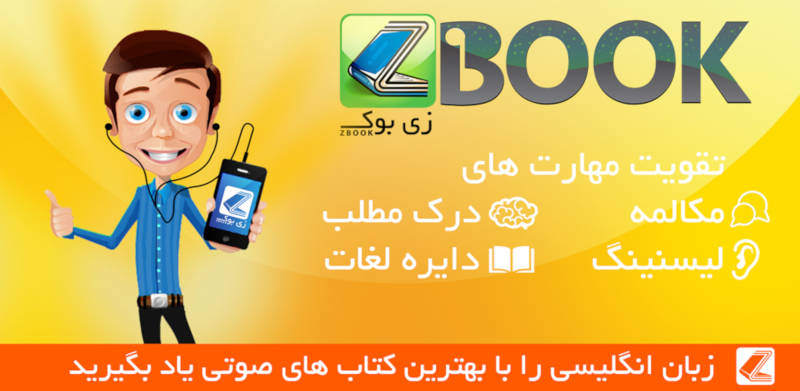 متن انگلیسی فصل
CHAPTER 25
When Kay Adams received her college degree, she took a job teaching grade school in her New Hampshire hometown. The first six months after Michael vanished she made weekly telephone calls to his mother asking about him. Mrs. Corleone was always friendly and always wound up saying, "You a very very nice girl. You forget about Mikey and find a nice husband." Kay was not offended at her bluntness and understood that the mother spoke out of concern for her as a young girl in an impossible situation.
When her first school term ended, she decided to go to New York to buy some decent clothes and see some old college girl friends. She thought also about looking for some sort of interesting job in New York. She had lived like a spinster for almost two years, reading and teaching, refusing dates, refusing to go out at all, even though she had given up making calls to Long Beach. She knew she couldn't keep that up, she was becoming irritable and unhappy. But she had always believed Michael would write her or send her a message of some sort. That he had not done so humiliated her, it saddened her that he was so distrustful even of her.
She took an early train and was checked into her hotel by midafternoon. Her girl friends worked and she didn't want to bother them at their jobs, she planned to call them at night. And she didn't really feel like going shopping after the exhausting train trip. Being alone in the hotel room, remembering all the times she and Michael had used hotel rooms to make love, gave her a feeling of desolation. It was that more than anything else that gave her the idea of calling Michael's mother out in Long Beach.
The phone was answered by a rough masculine voice with a typical, to her, New York accent. Kay asked to speak to Mrs. Corleone. There was a few minutes' silence and then Kay heard the heavily accented voice asking who it was.
Kay was a little embarrassed now. "This is Kay Adams, Mrs. Corleone," she said. "Do you remember me?"
"Sure, sure, I remember you," Mrs. Corleone said. "How come you no call up no more? You get a married?"
"Oh, no," Kay said. "I've been busy." She was surprised at the mother obviously being annoyed that she had stopped calling. "Have you heard anything from Michael? Is he all right?"
There was silence at the other end of the phone and then Mrs. Corleone's voice came strong. "Mikey is a home. He no call you up? He no see you?"
Kay felt her stomach go weak from shock and a humiliating desire to weep. Her voice broke a little when she asked, "How long has he been home?"
Mrs. Corleone said, "Six months."
"Oh, I see," Kay said. And she did. She felt hot waves of shame that Michael's mother knew he was treating her so cheaply. And then she was angry. Angry at Michael, at his mother, angry at all foreigners, Italians who didn't have the common courtesy to keep up a decent show of friendship even if a love affair was over. Didn't Michael know she would be concerned for him as a friend even if he no longer wanted her for a bed companion, even if he no longer wanted to marry her? Did he think she was one of those poor benighted Italian girls who would commit suicide or make a scene after giving up her virginity and then being thrown over? But she kept her voice as cool as possible. "I see, thank you very much," she said. "I'm glad Michael is home again and all right. I just wanted to know. I won't call you again." Mrs. Corleone's voice came impatiently over the phone as if she had heard nothing that Kay had said. "You wanta see Mikey, you come out here now. Give him a nice surprise. You take a taxi, and I tell the man at the gate to pay the taxi for you. You tell the taxi man he gets two times his clock, otherwise he no come way out the Long Beach. But don't you pay. My husband's man at the gate pay the taxi." "I couldn't do that, Mrs. Corleone," Kay said coldly. "If Michael wanted to see me, he would have called me at home before this. Obviously he doesn't want to resume our relationship."
Mrs. Corleone's voice came briskly over the phone. "You a very nice girl, you gotta nice legs, but you no gotta much brains." She chuckled. "You come out to see me, not Mikey. I wanta talk to you. You come right now. An' no pay the taxi. I wait for you." The phone clicked. Mrs. Corleone had hung up.
Kay could have called back and said she wasn't coming but she knew she had to see Michael, to talk to him, even if it was just polite talk. If he was home now, openly, that meant he was no longer in trouble, he could live normally. She jumped off the bed and started to get ready to see him. She took a great deal of care with her makeup and dress. When she was ready to leave she stared at her reflection in the mirror. Was she better-looking than when Michael had disappeared? Or would he find her unattractively older? Her figure had become more womanly, her hips rounder, her breasts fuller. Italians liked that supposedly, though Michael had always said he loved her being so thin. It didn't matter really, Michael obviously didn't want anything to do with her anymore, otherwise he most certainly would have called in the six months he had been home.
The taxi she hailed refused to take her to Long Beach until she gave him a pretty smile and told him she would pay double the meter. It was nearly an hour's ride and the mall in Long Beach had changed since she last saw it. There were iron fences around it and an iron gate barred the mall entrance. A man wearing slacks and a white jacket over a red shirt opened the gate, poked his head into the cab to read the meter and gave the cab driver some bills. Then when Kay saw the driver was not protesting and was happy with the money paid, she got out and walked across the mall to the central house.
Mrs. Corleone herself opened the door and greeted Kay with a warm embrace that surprised her. Then she surveyed Kay with an appraising eye. "You a beautiful girl," she said flatly. "I have stupid sons." She pulled Kay inside the door and led her to the kitchen, where a platter of food was already set out and a pot of coffee perked on the stove. "Michael comes home pretty soon," she said. "You surprise him." They sat down together and the old woman forced Kay to eat, meanwhile asking questions with great curiosity. She was delighted that Kay was a schoolteacher and that she had come to New York to visit old girl friends and that Kay was only twenty-four years old. She kept nodding her head as if all the facts accorded with some private specifications in her mind. Kay was so nervous that she just answered the questions, never saying anything else.
She saw him first through the kitchen window. A car pulled up in front of the house and the two other men got out. Then Michael. He straightened up to talk with one of the other men. His profile, the left one, was exposed to her view. It was cracked, indented, like the plastic face of a doll that a child has wantonly kicked. In a curious way it did not mar his handsomeness in her eyes but moved her to tears. She saw him put a snow-white handkerchief to his mouth and nose and hold it there for a moment while he turned away to come into the house.
She heard the door open and his footsteps in the hall turning into the kitchen and then he was in the open space, seeing her and his mother. He seemed impassive, and then he smiled ever so slightly, the broken half of his face halting the widening of his mouth. And Kay, who had meant just to say "Hello, how are you," in the coolest possible way, slipped out of her seat to run into his arms, bury her face against his shoulder. He kissed her wet cheek and held her until she finished weeping and then he walked her out to his car, waved his bodyguard away and drove off with her beside him, she repairing her makeup by simply wiping what was left of it away with her handkerchief.
"I never meant to do that," Kay said. "It's just that nobody told me how badly they hurt you."
Michael laughed and touched the broken side of his face. "You mean this? That's nothing. Just gives me sinus trouble. Now that I'm home I'll probably get it fixed. I couldn't write you or anything," Michael said. "You have to understand that before anything else." "OK," she said.
"I've got a place in the city," Michael said. "Is it all right if we go there or should it be dinner and drinks at a restaurant?"
"I'm not hungry," Kay said. They drove toward New York in silence for a while. "Did you get your degree?" Michael asked.
"Yes," Kay said. "I'm teaching grade school in my hometown now. Did they find the man who really killed the policeman, is that why you were able to come home?"
For a moment Michael didn't answer. "Yes, they did," he said. "It was in all the New York papers. Didn't you read about it?"
Kay laughed with the relief of him denying he was a murderer. "We only get The New York Times up in our town," she said. "I guess it was buried back in page eighty-nine. If I'd read about it I'd have called your mother sooner." She paused and then said, "It's funny, the way your mother used to talk, I almost believed you had done it. And just before you came, while we were drinking coffee, she told me about that crazy man who confessed." Michael said, "Maybe my mother did believe it at first."
"Your own mother?" Kay asked.
Michael grinned. "Mothers are like cops. They always believe the worst."
Michael parked the car in a garage on Mulberry Street where the owner seemed to know him. He took Kay around the corner to what looked like a fairly decrepit brownstone house which fitted into the rundown neighborhood. Michael had a key to the front door and when they went inside Kay saw that it was as expensively and comfortably furnished as a millionaire's town house. Michael led her to the upstairs apartment which consisted of an enormous living room, a huge kitchen and door that led to the bedroom. In one corner of the living room was a bar and Michael mixed them both a drink. They sat on a sofa together and Michael said quietly, "We might as well go into the bedroom." Kay took a long pull from her drink and smiled at him. "Yes," she said.
For Kay the lovemaking was almost like it had been before except that Michael was rougher, more direct, not as tender as he had been. As if he were on guard against her. But she didn't want to complain. It would wear off. In a funny way, men were more sensitive in a situation like this, she thought. She had found making love to Michael after a two-year absence the most natural thing in the world. It was as if he had never been away.
"You could have written me, you could have trusted me," she said, nestling against his body. "I would have practiced the New England omerta. Yankees are pretty closemouthed too, you know."
Michael laughed softly in the darkness. "I never figured you to be waiting," he said. "I never figured you to wait after what happened."
Kay said quickly, "I never believed you killed those two men. Except maybe when your mother seemed to think so. But I never believed it in my heart. I know you too well."
She could hear Michael give a sigh. "It doesn't matter whether I did or not," he said. "You have to understand that."
Kay was a little stunned by the coldness in his voice. She said, "So just tell me now, did you or didn't you?"
Michael sat up on his pillow and in the darkness a light flared as he got a cigarette going. "If I asked you to marry me, would I have to answer that question first before you'd give me an answer to mine?"
مشارکت کنندگان در این صفحه
تا کنون فردی در بازسازی این صفحه مشارکت نداشته است.
🖊 شما نیز می‌توانید برای مشارکت در ترجمه‌ی این صفحه یا اصلاح متن انگلیسی، به این لینک مراجعه بفرمایید.