سرفصل های مهم
بخش 08
توضیح مختصر
زمان مطالعه

17 دقیقه

سطح

خیلی سخت
دانلود اپلیکیشن «زیبوک»
این فصل را می‌توانید به بهترین شکل و با امکانات عالی در اپلیکیشن «زیبوک» بخوانید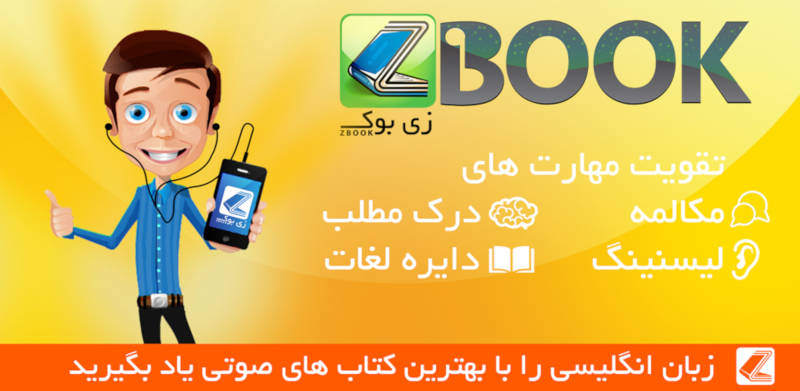 متن انگلیسی فصل
CHAPTER 2
Tom Hagen went to his law office in the city on Thursday morning. He planned to catch up on his paper work so as to have everything cleared away for the meeting with Virgil Sollozzo on Friday. A meeting of such importance that he had asked the Don for a full evening of talk to prepare for the proposition they knew Sollozzo would offer the family business. Hagen wanted to have all little details cleared away so that he could go to that preparatory meeting with an unencumbered mind.
The Don had not seemed surprised when Hagen returned from California late Tuesday evening and told him the results of the negotiations with Woltz. He had made Hagen go over every detail and grimaced with distaste when Hagen told about the beautiful little girl and her mother. He had murmured "infamita, " his strongest disapproval. He had asked Hagen one final question. "Does this man have real balls?" Hagen considered exactly what the Don meant by this question. Over the years he had learned that the Don's values were so different from those of most people that his words also could have a different meaning. Did Woltz have character? Did he have a strong will? He most certainly did, but that was not what the Don was asking. Did the movie producer have the courage not to be bluffed? Did he have the willingness to suffer heavy financial loss delay on his movies would mean, the scandal of his big star exposed as a user of heroin? Again the answer was yes. But again this was not what the Don meant. Finally Hagen translated the question properly in his mind. Did Jack Woltz have the balls to risk everything, to run the chance of losing all on a matter of principle, on a matter of honor; for revenge?
Hagen smiled. He did it rarely but now he could not resist jesting with the Don. "You're asking if he is a Sicilian." The Don nodded his head pleasantly, acknowledging the flattering witticism and its truth. "No," Hagen said.
That had been all. The Don had pondered the question until the next day. On Wednesday afternoon he had called Hagen to his home and given him his instructions. The instructions had consumed the rest of Hagen's working day and left him dazed with admiration. There was no question in his mind that the Don had solved the problem, that Woltz would call him this morning with the news that Johnny Fontane had the starring part in his new war movie.
At that moment the phone did ring but it was Amerigo Bonasera. The undertaker's voice was trembling with gratitude. He wanted Hagen to convey to the Don his undying friendship. The Don had only to call on him. He, Amerigo Bonasera, would lay down his life for the blessed Godfather. Hagen assured him that the Don would be told.
The Daily News had carried a middle-page spread of Jerry Wagner and Kevin Moonan lying in the street. The photos were expertly gruesome, they seemed to be pulps of human beings. Miraculously, said the News, they were both still alive though they would both be in the hospital for months and would require plastic surgery. Hagen made a note to tell Clemenza that something should be done for Paulie Gat to. He seemed to know his job.
Hagen worked quickly and efficiently for the next three hours consolidating earning reports from the Don's real estate company, his olive oil importing business and his construction firm. None of them were doing well but with the war over they should all become rich producers. He had almost forgotten the Johnny Fontane problem when his secretary told him California was calling. He felt a little thrill of anticipation as he picked up the phone and said, "Hagen here." The voice that came over the phone was unrecognizable with hate and passion. "You fu@king bastard," Woltz screamed. "I'll have you all in jail for a hundred years. I'll spend every penny I have to get you. I'll get that Johnny Fontane's balls cut off, do you hear me, you guinea tuck?"
Hagen said kindly, "I'm German-Irish." There was a long pause and then a click of the phone being hung up. Hagen smiled. Not once had Woltz uttered a threat against Don Corleone himself. Genius had its rewards.
Jack Woltz always slept alone. He had a bed big enough for ten people and a bedroom large enough for a movie ballroom scene, but he had slept alone since the death of his first wife ten years before. This did not mean he no longer used women. He was physically a vigorous man despite his age, but he could be aroused now only by very young girls and had learned that a few hours in the evening were all the youth his body and his patience could tolerate.
On this Thursday morning, for some reason, he awoke early. The light of dawn made his huge bedroom as misty as a foggy meadowland. Far down at the foot of his bed was a familiar shape and Woltz struggled up on his elbows to get a clearer look. It had the shape of a horse's head. Still groggy, Woltz reached and flicked on the night table lamp.
The shock of what he saw made him physically ill. It seemed as if a great sledgehammer had struck him on the chest, his heartbeat jumped erratically and he became nauseous. His vomit spluttered on the thick bear rug.
Severed from its body, the black silky head of the great horse Khartoum was stuck fast in a thick cake of blood. White, reedy tendons showed. Froth covered the muzzle and those apple-sized eyes that had glinted like gold, were mottled the color of rotting fruit with dead, hemorrhaged blood. Woltz was struck by a purely animal terror and out of that terror he screamed for his servants and out of that terror he called Hagen to make his uncontrolled threats. His maniacal raving alarmed the butler, who called Woltz's personal physician and his second in command at the studio. But Woltz regained his senses before they arrived.
He had been profoundly shocked. What kind of man could destroy an animal worth six hundred thousand dollars? Without a word of warning. Without any negotiation to have the act, its order, countermanded. The ruthlessness, the sheer disregard for any values, implied a man who considered himself completely his own law, even his own God. And a man who backed up this kind of will with the power and cunning that held his own stable security force of no account. For by this time Woltz had learned that the horse's body had obviously been heavily drugged before someone leisurely hacked the huge triangular head off with an ax. The men on night duty claimed that they had heard nothing. To Woltz this seemed impossible. They could be made to talk. They had been bought off and they coul_che made to tell who had done the buying.
Woltz was not a stupid man, he was merely a supremely egotistical one. He had mistaken the power he wielded in his world to be more potent than the power of Don Corleone. He had merely needed some proof that this was not true. He understood this message. That despite all his wealth, despite all his contacts with the President of the United States, despite all his claims of friendship with the director of the FBI, an obscure importer of Italian olive oil would have him killed. Would actually have him killed! Because he wouldn't give Johnny Fontane a movie part he wanted. It was incredible. People didn't have any right to act that way. There couldn't be any kind of world if people acted that way. It was insane. It meant you couldn't do what you wanted with your own money, with the companies you owned, the power you had to give orders. It was ten times worse than communism. It had to be smashed. It must never be allowed.
Woltz let the doctor give him a very mild sedation. It helped him calm down again and to think sensibly. What really shocked him was the casualness with which this man Corleone had ordered the destruction of a world-famous horse worth six hundred thousand dollars. Six hundred thousand dollars! And that was just for openers. Woltz shuddered. He thought of this life he had built up. He was rich. He could have the most beautiful women in the world by crooking his finger and promising a contract. He was received by kings and queens. He lived a life as perfect as money and power could make it. It was crazy to risk all this because of a whim. Maybe he could get to Corleone. What was the legal penalty for killing a racehorse? He laughed wildly and his doctor and servants watched him with nervous anxiety. Another thought occurred to him. He would be the laughingstock of California merely because someone had contemptuously defied his power in such arrogant fashion. That decided him. That and the thought that maybe, maybe they wouldn't kill him. That they had something much more clever and painful in reserve.
Woltz gave the necessary orders. His personal confidential staff swung into action. The servants and the doctor were sworn to secrecy on pain of incurring the studio's and Woltz's undying enmity. Word was given to the press that the racehorse Khartoum had died of an illness contracted during his shipment from England. Orders were given to bury the remains in a secret place on the estate.
Six hours later Johnny Fontane received a phone call from the executive producer of the film telling him to report for work the following Monday.
That evening, Hagen went to the Don's house to prepare him for the important meeting the next day with Virgil Sollozzo. The Don had summoned his eldest son to attend, and Sonny Corleone, his heavy Cupid-shaped face drawn with fatigue, was sipping at a glass of water. He must still be humping that maid of honor, Hagen thought. Another worry.
Don Corleone settled into an armchair puffing his Di Nobili cigar. Hagen kept a box of them in his room. He had tried to get the Don to switch to Havanas but the Don claimed they hurt his throat.
"Do we know everything necessary for us to know?" the Don asked.
Hagen opened the folder that held his notes. The notes were in no way incriminating, merely cryptic reminders to make sure he touched on every important detail. "Sollozzo is coming to us for help," Hagen said. "He will ask the family to put up at least a million dollars and to promise some sort of immunity from the law. For that we get a piece of the action, nobody knows how much. Sollozzo is vouched for by the Tattaglia family and they may have a piece of the action. The action is narcotics. Sollozzo has the contacts in Turkey, where they grow the poppy. From there he ships to Sicily. No trouble. In Sicily he has the plant to process into heroin. He has safety-valve operations to bring it down to morphine and bring it up to heroin if necessary. But it would seem that the processing plant in Sicily is protected in every way. The only hitch is bringing it into this country, and then distribution. Also initial capital. A million dollars cash doesn't grow on trees." Hagen saw Don Corleone grimace. The old man hated unnecessary flourishes in business matters. He went on hastily.
"They call Sollozzo the Turk. Two reasons. He's spent a lot of time in Turkey and is supposed to have a Turkish wife and kids. Second. He's supposed to be very quick with the knife, of was, when he was young. Only in matters of business, though, and with some sort of reasonable complaint. A very competent man and his own boss. He has a record, he's done two terms in prison, one in Italy, one in the United States, and he's known to the authorities as a narcotics man. This could be a plus for us. It means that he'll neveblqut immunity to testify, since he's considered the top and, of course, because of his record. Also he has an American wife and three children and he is a good family man. He'll stand still for any rap as long as he knows that they will be well taken care of for living money." The Don puffed on his cigar and said, "Santino, what do you think?"
Hagen knew what Sonny would say. Sonny was chafing at being under the Don's thumb. He wanted a big operation of his own. Something like this would be perfect.
Sonny took a long slug of scotch. "There's a lot of money in that white powder," he said. "But it could be dangerous. Some people could wind up in jail for twenty years. I'd say that if we kept out of the operations end, just stuck to protection and financing, it might be a good idea."
Hagen looked at Sonny approvingly. He had played his cards well. He had stuck to the obvious, much the best course for him.
The Don puffed on his cigar. "And you, Tom, what do you think?"
Hagen composed himself to be absolutely honest. He had already come to the conclusion that the Don would refuse Sollozzo's proposition. But what was worse, Hagen was convinced that for one of the few times in his experience, the Don had not thought things through. He was not looking far enough ahead.
"Go ahead, Tom," the Don said encouragingly. "Not even a Sicilian Consigliere always agrees with the boss." They all laughed.
"I think you should say yes," Hagen said. "You know all the obvious reasons. But the most important one is this. There is more money potential in narcotics than in any other business. If we don't get into it, somebody else will, maybe the Tattaglia family. With the revenue they earn they can amass more and more police and political power. Their family will become stronger than ours. Eventually they will come after us to take away what we have. It's just like countries. If they arm, we have to arm. If they become stronger economically, they become a threat to us. Now we have the gambling and we have the unions and right now they are the best things to have. But I think narcotics is the coming thing. I think we have to have a piece of that action or we risk everything we have. Not now, but maybe ten years from now." The Don seemed enormously impressed. He puffed on his cigar and murmured, "That's the most important thing of course." He sighed and got to his feet. "What time do I have to meet this infidel tomorrow?"
Hagen said hopefully, "He'll be here at ten in the morning." Maybe the Don would go for it.
"I'll want you both here with me," the Don said. He rose, stretching, and took his son by the arm. "Santino, get some sleep tonight, you look like the devil himself. Take care of yourself, you won't be young forever."
Sonny, encouraged by this sign of fatherly concern, asked the question Hagen did not dare to ask. "Pop, what's your answer going to be?"
Don Corleone smiled. "How do I know until I hear the percentages and other details? Besides I have to have time to think over the advice given here tonight. After all, I'm not a man who does things rashly." As he went out the door he said casually to Hagen, "Do you have in your notes that the Turk made his living from prostitution before the war? As the Tattaglia family does now. Write that down before you forget." There was just a touch of derision in the Don's voice and Hagen flushed. He had deliberately not mentioned it, legitimately so since it really had no bearing, but he had feared it might prejudice the Don's decision. He was notoriously straitlaced in matters of s@x.
مشارکت کنندگان در این صفحه
تا کنون فردی در بازسازی این صفحه مشارکت نداشته است.
🖊 شما نیز می‌توانید برای مشارکت در ترجمه‌ی این صفحه یا اصلاح متن انگلیسی، به این لینک مراجعه بفرمایید.