سرفصل های مهم
بخش 55
توضیح مختصر
زمان مطالعه

13 دقیقه

سطح

خیلی سخت
دانلود اپلیکیشن «زیبوک»
این فصل را می‌توانید به بهترین شکل و با امکانات عالی در اپلیکیشن «زیبوک» بخوانید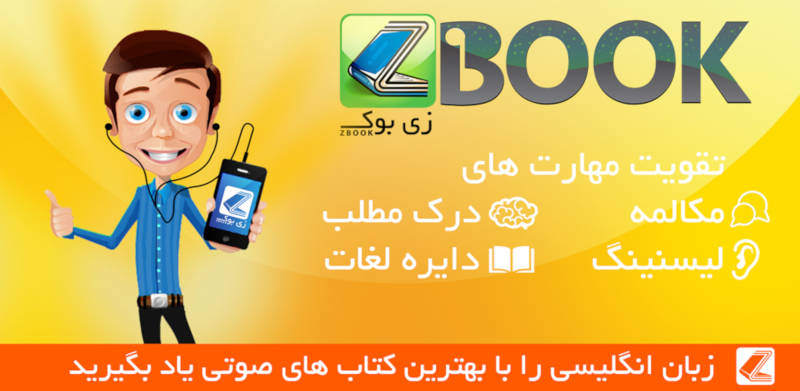 متن انگلیسی فصل
CHAPTER 30
Albert Neri sat in his Bronx apartment and carefully brushed the blue serge of his old policeman's uniform. He unpinned the badge and set it on the table to be polished. The regulation holster and gun were draped over a chair. This old routine of detail made him happy in some strange way, one of the few times he had felt happy since his wife had left him, nearly two years ago.
He had married Rita when she was a high school kid and he was a rookie policeman. She was shy, dark-haired, from a straitlaced Italian family who never let her stay out later than ten o'clock at night. Neri was completely in love with her, her innocence, her virtue, as well as her dark prettiness.
At first Rita Neri was fascinated by her husband. He was immensely strong and she could see people were afraid of him because of that strength and his unbending attitude toward what was right and wrong. He was rarely tactful. If he disagreed with a group's attitude or an individual's opinion, he kept his mouth shut or brutally spoke his contradiction, He never gave a polite agreement. He also had a true Sicilian temper and his rages could be awesome. But he was never angry with his wife.
Neri in the space of five years became one of the most feared policemen on the New York City force. Also one of the most honest. But he had his own ways of enforcing the law. He hated punks and when he saw a bunch of young rowdies making a disturbance on a street comer at night, disturbing passersby, he took quick and decisive action. He employed a physical strength that was truly extraordinary, which he himself did not fully appreciate.
One night in Central Park West he jumped out of the patrol car and lined up six punks in black silk jackets. His partner remained in the driver's seat, not wanting to get involved, knowing Neri. The six boys, all in their late teens, had been stopping people and asking them for cigarettes in a youthfully menacing way but not doing anyone any real physical harm. They had also teased girls going by with a s@xual gesture more French than American.
Neri lined them up against the stone wall that closed off Central Park from Eighth Avenue. It was twilight, but Neri carried his favorite weapon, a huge flashlight. He never bothered drawing his gun; it was never necessary. His face when he was angry was so brutally menacing, combined with his uniform, that the usual punks were cowed. These were no exception.
Neri asked the first youth in the black silk. jacket, "What's your name?" The kid answered with an Irish name. Neri told him, "Get off the street. I see you again tonight, I'll crucify you." He motioned with his flashlight and the youth walked quickly away. Neri followed the same procedure with the next two boys. He let them walk off. But the fourth boy gave an Italian name and smiled at Neri as if to claim some sort of kinship. Neri was unmistakably of Italian descent. Neri looked at this youth for a moment and asked superfluously, "You Italian?" The boy grinned confidently.
Neri hit him a stunning blow on the forehead with his flashlight. The boy dropped to his knees. The skin and flesh of his forehead had cracked open and blood poured down his face. But it was strictly a flesh wound. Neri said to him harshly, "You son of a bit@h, you're a disgrace to the Italians. You give us all a bad name. Get on your feet." He gave the youth a kick in the side, not gentle, not too hard. "Get home and stay off the street. Don't ever let me catch you wearing that jacket again either. I'll send you to the hospital. Now get home. You're lucky I'm not your father." Neri didn't bother with the other two punks. He just booted their asses down the Avenue, telling them he didn't want them on the street that night.
In such encounters all was done so quickly that there was no time for a crowd to gather or for someone to protest his actions. Neri would get into the patrol car and his partner would zoom it away. Of course once in a while there would be a real hard case who wanted to fight and might even pull a knife. These were truly unfortunate people. Neri would, with awesome, quick ferocity, beat them bloody and throw them into the patrol car. They would be put under arrest and charged with assaulting an officer. But usually their case would have to wait until they were discharged from the hospital.
Eventually Neri was transferred to the beat that held the United Nations building area, mainly because he had not shown his precinct sergeant the proper respect. The United Nations people with their diplomatic immunity parked their limousines all over the streets without regard to police regulations. Neri complained to the precinct and was told not to make waves, to just ignore it. But one night there was a whole side street that was impassable because of the carelessly parked autos. It was after midnight, so Neri took his huge flashlight from the patrol car and went down the street smashing windshields to smithereens. It was not easy, even for high-ranking diplomats, to get the windshields repaired in less than a few days. Protests poured into the police precinct station house demanding protection against this vandalism. After a week of windshield smashing the truth gradually hit somebody about what was actually happening and Albert Neri was transferred to Harlem.
One Sunday shortly afterward, Neri took his wife to visit his widowed sister in Brooklyn. Albert Neri had the fierce protective affection for his sister common to all Sicilians and he always visited her at least once every couple of months to make sure she was all right. She was much older than he was and had a son who was twenty. This son, Thomas, without a father's hand, was giving trouble. He had gotten into a few minor scrapes, was running a little wild. Neri had once used his contacts on the police force to keep the youth from being charged with larceny. On that occasion he had kept his anger in check but had given his nephew a warning. "Tommy, you make my sister cry over you and I'll straighten you out myself." It was intended as a friendly pally-uncle warning, not really as a threat. But even though Tommy was the toughest kid in that tough Brooklyn neighborhood, he was afraid of his Uncle AI.
On this particular visit Tommy had come in very late Saturday night and was still sleeping in his room. His mother went to wake him, telling him to get dressed so that he could eat Sunday dinner with his uncle and aunt. The boy's voice came harshly through the partly opened door, "I don't give a sh@t, let me sleep," and his mother came back out into the kitchen smiling apologetically.
So they had to eat their dinner without him. Neri asked his sister if Tommy was giving her any real trouble and she shook her head.
Neri and his wife were about to leave when Tommy finally got up. He barely grumbled a hello and went into the kitchen. Finally he yelled in to his mother, "Hey, Ma, how about cooking me something to eat?" But it was not a request. It was the spoiled complaint of an indulged child.
His mother said shrilly, "Get up when it's dinnertime and then you can eat. I'm not going to cook again for you."
It was the sort of little ugly scene that was fairly commonplace, but Tommy still a little irritable from his slumber made a mistake." Ah, tuck you and your nagging, I'll go out and eat." As soon as he said it he regretted it.
His Uncle Al was on him like a cat on a mouse. Not so much for the insult to his sister this particular day but because it was obvious that he often talked to his mother in such a fashion when they were alone. Tommy never dared say such a thing in front of her brother. This particular Sunday he had just been careless. To his misfortune.
Before the frightened eyes of the two women, AI Neri gave his nephew a merciless, careful, physical beating. At first the youth made an attempt at self-defense but soon gave that up and begged for mercy. Neri slapped his face until the lips were swollen and bloody. He rocked the kid's head back and slammed him against the wall. He punched him in the stomach, then got him prone on the floor and slapped his face into the carpet. He told the two women to wait and made Tommy go down the street and get into his car. There he put the fear of God into him. "If my sister ever tells me you talk like that to her again, this beating will seem like kisses from a broad," he told Tommy. "I want to see you straighten out. Now go up the house and tell my wife I'm waiting for her." It was two months after this that AI Neri got back from a late shift on the force and found his wife had left him. She had packed all her clothes and gone back to her family. Her father told him that Rita was afraid of him, that she was afraid to live with him because of his temper. AI was stunned with disbelief. He had never struck his wife, never threatened her in any way, had never felt anything but affection for her. But he was so bewildered by her action that he decided to let a few days go by before he went over to her family's house to talk to her.
It was unfortunate that the next night he ran into trouble on his shift. His car answered a call in Harlem, a report of a deadly assault. As usual Neri jumped out of the patrol car while it was still rolling to a stop. It was after midnight and he was carrying his huge flashlight. It was easy spotting the trouble. There was a crowd gathered outside a tenement doorway. One Negro woman said to Neri, "There's a man in there cutting a little girl." Neri went into the hallway. There was an open door at the far end with light streaming out and he could hear moaning. Still handling the flashlight, he went down the hall and through the open doorway.
He almost fell over two bodies stretched out on the floor. One was a Negro woman of about twenty-five. The other was a Negro girl of no more than twelve. Both were bloody from razor cuts on their faces and bodies. In the living room Neri saw the man who was responsible. He knew him well.
The man was Wax Baines, a notorious pimp, dope pusher and strong-arm artist. His eyes were popping from drugs now, the bloody knife he held in his hand wavered. Neri had arrested him two weeks before for severely assaulting one of his whores in the street. Baines had told him, "Hey, man, this none of your business." And Neri's partner had also said something about letting the niggers cut each other up if they wanted to, but Neri had hauled Baines into the station house. Baines was bailed out the very next day.
Neri had never much liked Negroes, and working in Harlem had made him like them even less. They all were on drugs or booze while they let their women work or peddle ass. He didn't have any use for any of the bastards. So Baines' brazen breaking of the law infuriated him. And the sight of the little girl all cut up with the razor sickened him. Quite coolly, in his own mind, he decided not to bring Baines in.
But witnesses were already crowding into the apartment behind him, some people who lived in the building and his partner from the patrol car.
Neri ordered Baines, "Drop your knife, you're under arrest."
Baines laughed. "Man, you gotta use your gun to arrest me." He held his knife up. "Or maybe you want this."
Neri moved very quickly, so his partner would not have time to draw a gun. The Negro stabbed with his knife, but Neri's extraordinary reflexes enabled him to catch the thrust with his left palm. With his right hand he swung the flashlight in a short vicious arc. The blow caught Baines on the side of the head and made his knees buckle comically like a drunk's. The knife dropped from his hand. He was quite helpless. So Neri's second blow was inexcusable, as the police departmental hearing and his criminal trial later proved with the help of the testimony of witnesses and his fellow policeman.
مشارکت کنندگان در این صفحه
تا کنون فردی در بازسازی این صفحه مشارکت نداشته است.
🖊 شما نیز می‌توانید برای مشارکت در ترجمه‌ی این صفحه یا اصلاح متن انگلیسی، به این لینک مراجعه بفرمایید.