سرفصل های مهم
بخش 05
توضیح مختصر
زمان مطالعه

18 دقیقه

سطح

خیلی سخت
دانلود اپلیکیشن «زیبوک»
این فصل را می‌توانید به بهترین شکل و با امکانات عالی در اپلیکیشن «زیبوک» بخوانید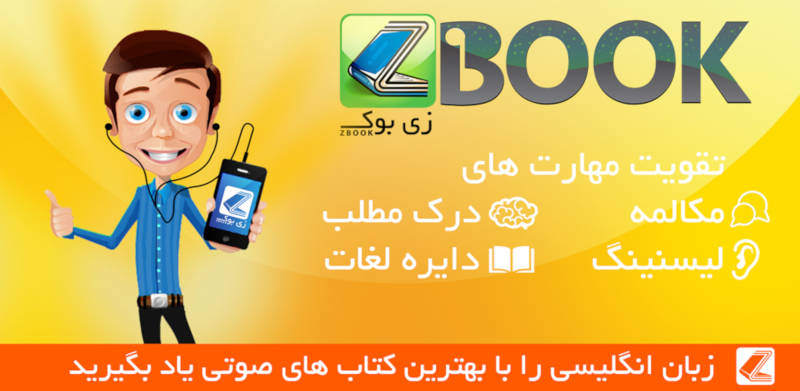 متن انگلیسی فصل
The family of Genco Abbandando, wife and three daughters dressed in black, clustered like a flock of plump crows on the white tile floor of the hospital corridor. When they saw Don Corleone come out of the elevator, they seemed to flutter up off the white tiles in an instinctive surge toward him for protection. The mother was regally stout in black, the daughters fat and plain. Mrs. Abbandando pecked at Don Corleone's cheek, sobbing, wailing, "Oh, what a saint you are, to come here on your daughter's wedding day." Don Corleone brushed these thanks aside. "Don't I owe respect to such a friend, a friend who has been my right arm for twenty years?" He had understood immediately that the soon-to-be widow did not comprehend that her husband would die this night. Genco Abbandando had been in this hospital for nearly a year dying of his cancer and the wife had come to consider his fatal illness almost an ordinary part of life. Tonight was just another crisis. She babbled on. "Go in and see my poor husband," she said, "he asks for you. Poor man, he wanted to come to the wedding to show his respect but the doctor would not permit it. Then he said you would come to see him on this great day but I did not believe it possible. Ah, men understand friendship more than we women. Go inside, you will make him happy." A nurse and a doctor came out of Genco Abbandando's private room. The doctor was a young man, serious-faced and with the air of one born to command, that is to say, the air of one who has been immensely rich all his life. One of the daughters asked timidly, "Dr. Kennedy, can we go to see him now?"
Dr. Kennedy looked over the large group with exasperation. Didn't these people realize that the man inside was dying and dying in torturous pain? It would be much better if everyone let him die in peace. "I think just the immediate family," he said in his exquisitely polite voice. He was surprised when the wife and daughters turned to the short, heavy man dressed in an awkwardly fitted tuxedo, as if to hear his decision.
The heavy man spoke. There was just the slightest trace of an Italian accent in his voice. "My dear doctor," said Don Corleone, "is it true he is dying?"
"Yes," said Dr. Kennedy.
"Then there is nothing more for you to do," said Don Corleone. "We will take up the burden. We will comfort him. We will close his eyes. We will bury him and weep at his funeral and afterwards we will watch over his wife and daughters." At hearing things put so bluntly, forcing her to understand, Mrs. Abbandando began to weep.
Dr. Kennedy shrugged. It was impossible to explain to these peasants. At the same time he recognized the crude justice in the man's remarks. His role was over. Still exquisitely polite, he said, "Please wait for the nurse to let you in, she has a few necessary things to do with the patient." He walked away from them down the corridor, his white coat flapping.
The nurse went back into the room and they waited. Finally she came out again, holding the door for them to enter. She whispered, "He's delirious with the pain and fever, try not to excite him. And you can stay only a few minutes, except for the wife." She recognized Johnny Fontane as he went by her and her eyes opened wide. He gave her a faint smile of acknowledgment and she stared at him with frank invitation. He filed her away for future reference, then followed the others into the sick man's room.
Genco Abbandando had run a long race with death, and now, vanquished, he lay exhausted on the raised bed. He was wasted away to no more than a skeleton, and what had once been vigorous black hair had turned into obscene stringy wisps. Don Corleone said cheerily, "Genco, dear friend, I have brought my sons to pay their respects, and look, even Johnny, all the way from Hollywood." The dying man raised his fevered eyes gratefully to the Don. He let the young men clasp his bony hand in their fleshy ones. His wife and daughters ranged themselves along his bed, kissing his cheek, taking his other hand in turn.
The Don pressed his old friend's hand. He said comfortingly, "Hurry up and get better and we'll take a trip back to Italy together to our old village. We'll play boccie in front of the wineshop like our fathers before us."
The dying man shook his head. He motioned the young men and his family away from his bedside; with the other bony claw he hung fast to the Don. He tried to speak. The Don put his head down and then sat on the bedside chair. Genco Abbandando was babbling about their childhood. Then his coal-black eyes became sly. He whispered. The Don bent closer. The others in the room were astonished to see tears running down Don Corleone's face as he shook his head. The quavering voice grew louder, filling the room. With a tortured, superhuman effort, Abbandando lifted his head off his pillow, eyes unseeing, and pointed a skeletal forefinger at the Don. "Godfather, Godfather," he called out blindly, "save me from death, I beg of you. My flesh is burning off my bones and I can feel the worms eating away my brain. Godfather, cure me, you have the power, dry the tears of my poor wife. In Corleone we played together as children and now will you let me die when I fear hell for my sins?" The Don was silent. Abbandando said, "It is your daughter's wedding day, you cannot refuse me."
The Don spoke quietly, gravely, to pierce through the blasphemous delirium. "Old friend," he said, "I have no such powers. If I did I would be more merciful than God, believe me. But don't fear death and don't fear hell. I will have a mass said for your soul every night and every morning. Your wife and your children will pray for you. How can God punish you with so many pleas for mercy?" The skeleton face took on a cunning expression that was obscene. Abbandando said slyly, "It's been arranged then?"
When the Don answered, his voice was cold, without comfort. "You blaspheme. Resign yourself."
Abbandando fell back on the pillow. His eyes lost their wild gleam of hope. The nurse came back into the room and started shooing them out in a very matter-of-fact way. The Don got up but Abbandando put out his hand. "Godfather," he said, "stay here with me and help me meet death. Perhaps if He sees you near me He will be frightened and leave me in peace. Or perhaps you can say a word, pull a few strings, eh?" The dying man winked as if he were mocking the Don, now not really serious. "You're brothers in blood, after all." Then, as if fearing the Don would be offended, be clutched at his hand. "Stay with me, let me hold your hand. We'll outwit that bastard as we've outwitted others. Godfather, don't betray me." The Don motioned the other people out of the room. They left. He took the withered claw of Genco Abbandando in his own two broad hands. Softly, reassuringly, he comforted his friend, as they waited for death together. As if the Don could truly snatch the life of Genco Abbandando back from that most foul and criminal traitor to man.
The wedding day of Connie Corleone ended well for her. Carlo Rizzi performed his duties as a bridegroom with skill and vigor, spurred on by the contents of the bride's gift purse which totaled up to over twenty thousand dollars. The bride, however, gave up her virginity with a great deal more willingness than she gave up her purse. For the latter, he had to blacken one of her eyes.
Lucy Mancini waited in her house for a call from Sonny Corleone, sure that he would ask her for a date. Finally she called his house and when she heard a woman's voice answer the phone she hung up. She had no way of knowing that nearly everyone at the wedding had remarked the absence of her and Sonny for that fatal half hour and the gossip was already spreading that Santino Corleone had found another victim. That he had "done the job" on his own sister's maid of honor.
Amerigo Bonasera had a terrible nightmare. In his dreams he saw Don Corleone, in peaked cap, overalls and heavy gloves, unloading bullet-riddled corpses in front of his funeral parlor and shouting, "Remember, Amerigo, not a word to anyone, and bury them quickly." He groaned so loud and long in his sleep that his wife shook him awake. "Eh, what a man you are," she grumbled. "To have a nightmare only after a wedding." Kay Adams was escorted to her New York City hotel by Paulie Gatto and Clemenza. The car was large, luxurious and driven by Gat to. Clemenza sat in the back seat and Kay was given the front seat next to the driver. She found both men wildly exotic. Their speech was movie Brooklynese and they treated her with exaggerated courtliness. During the ride she chatted casually with both men and was surprised when they spoke of Michael with unmistakable affection and respect. He had led her to believe that he was an alien in his father's world. Now Clemenza was assuring her in his wheezing guttural voice that the "old man" thought Mike was the best of his sons, the one who would surely inherit the family business.
"What business is that?" Kay asked in the most natural way.
Paulie Gatto gave her a quick glance as he turned the wheel. Behind her Clemenza said in a surprised voice. "Didn't Mike tell you? Mr. Corleone is the biggest importer of Italian olive oil in the States. Now that the war is over the business could get real rich. He'll need a smart boy like Mike."
At the hotel Clemenza insisted on coming to the desk with her. When she protested, he said simply, "The boss said to make sure you got home OK. I gotta do it."
After she received her room key he walked her to the elevator and waited until she got in. She waved to him, smiling, and was surprised at his genuine smile of pleasure in return. It was just as well she did not see him go back to the hotel clerk and ask, "What name she registered under?"
The hotel clerk looked at Clemenza coldly. Clemenza rolled the little green spitball he was holding in his hand across to the clerk, who picked it up and immediately said, "Mr. and Mrs. Michael Corleone."
Back in the car, Paulie Gatto said, "Nice dame."
Clemenza grunted. "Mike is doing the job on her." unless, he thought, they were really married. "Pick me up early in the morning," he told Paulie Gat to. "Hagen got some deal for us that gotta be done right away."
It was late Sunday night before Tom Hagen could kiss his wife good-bye and drive out to the airport. With his special number one priority (a grateful gift from a Pentagon staff general officer) he had no trouble getting on a plane to Los Angeles.
It had been a busy but satisfying day for Tom Hagen. Genco Abbandando had died at three in the morning and when Don Corleone returned from the hospital, he had informed Hagen that he was now officially the new Consigliere to the family. This meant that Hagen was sure to become a very rich man, to say nothing of power.
The Don had broken a long-standing tradition. The Consigliere was always a full-blooded Sicilian, and the fact that Hagen had been brought up as a member of the Don's family made no difference to that tradition. It was a question of blood. Only a Sicilian born to the ways of omerta, the law of silence, could be trusted in the key post of Consigliere. Between the head of the family, Don Corleone, who dictated policy, and the operating level of men who actually carried out the orders of the Don, there were three layers, or buffers. In that way nothing could be traced to the top. Unless the Consigliere turned traitor. That Sunday morning Don Corleone gave explicit instructions on what should be done to the two young men who had beaten the daughter of Amerigo Bonasera. But he had given those orders in private to Tom Hagen. Later in the day Hagen had, also in private without witnesses, instructed Clemenza. In turn Clemenza had told Paulie Gatto to execute the commission. Paulie Gatto would now muster the necessary manpower and execute the orders. Paulie Gatto and his men would not know why this particular task was being carried out or who had ordered it originally. Each link of the chain would have to turn traitor for the Don to be involved and though it had never yet happened, there was always the possibility. The cure for that possibility also was known. Only one link in the chain had to disappear.
The Consigliere was also what his name implied. He was the counselor to the Don, his right-hand man, his auxiliary brain. He was also his closest companion and his closest friend. On important trips he would drive the Don's car, at conferences he would go out and get the Don refreshments, coffee and sandwiches, fresh cigars. He would know everything the Don knew or nearly everything, all the cells of power. He was the one man in the world who could bring the Don crashing down to destruction. But no Consigliere had ever betrayed a Don, not in the memory of any of the powerful Sicilian families who had established themselves in America. There was no future in it. And every Consigliere knew that if he kept the faith, he would become rich, wield power and win respect. If misfortune came, his wife and children would be sheltered and cared for as if he were alive or free. If he kept the faith.
In some matters the Consigliere had to act for his Don in a more open way and yet not involve his principal. Hagen was flying to California on just such a matter. He realized that his career as Consigliere would be seriously affected by the success or failure of this mission. By family business standards whether Johnny Fontane got his coveted part in the war movie, or did not, was a minor matter. Far more important was the meeting Hagen had set up with Virgil Sollozzo the following Friday. But Hagen knew that to the Don, both were of equal importance, which settled the matter for any good Consigliere.
The piston plane shook Tom Hagen's already nervous insides and he ordered a martini from the hostess to quiet them. Both the Don and Johnny had briefed him on the character of the movie producer, Jack Woltz. From everything that Johnny said, Hagen knew he would never be able to persuade Woltz. But he also had no doubt whatsoever that the Don would keep his promise to Johnny. His own role was that of negotiator and contact.
Lying back in his seat, Hagen went over all the information given to him that day. Jack Woltz was one of the three most important movie producers in Hollywood, owner of his own studio with dozens of stars under contract. He was on the President of the United States' Advisory Council for War Information, Cinematic Division, which meant simply that he helped make propaganda movies. He had had dinner at the White House. He had entertained J. Edgar Hoover in his Hollywood home. But none of this was as impressive as it sounded. They were all official relationships. Woltz didn't have any personal political power, mainly because he was an extreme reactionary, partly because he was a megalomaniac who loved to wield power wildly without regard to the fact that by so doing legions of enemies sprang up out of the ground.
Hagen sighed. There would be no way to "handle" Jack Woltz. He opened his briefcase and tried to get some paper work done, but he was too tired. He ordered another martini and reflected on his life. He had no regrets, indeed he felt that he had been extremely lucky. Whatever the reason, the course he had chosen ten years ago had proved to be right for him. He was successful, he was as happy as any grown man could reasonably expect, and he found life interesting.
مشارکت کنندگان در این صفحه
تا کنون فردی در بازسازی این صفحه مشارکت نداشته است.
🖊 شما نیز می‌توانید برای مشارکت در ترجمه‌ی این صفحه یا اصلاح متن انگلیسی، به این لینک مراجعه بفرمایید.