سرفصل های مهم
بخش 04
توضیح مختصر
زمان مطالعه

25 دقیقه

سطح

خیلی سخت
دانلود اپلیکیشن «زیبوک»
این فصل را می‌توانید به بهترین شکل و با امکانات عالی در اپلیکیشن «زیبوک» بخوانید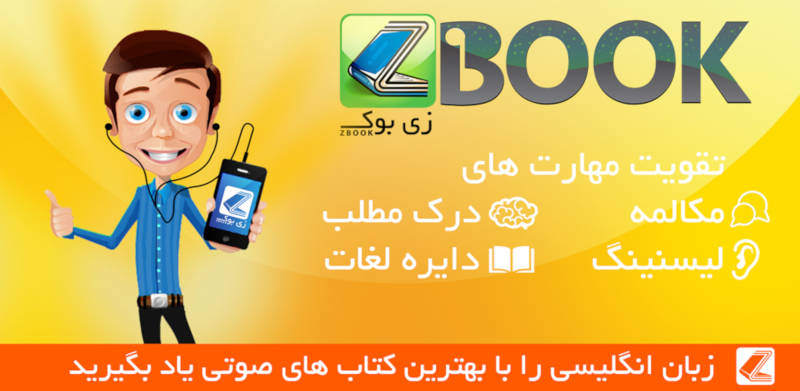 متن انگلیسی فصل
Tom Hagen held out his hand when Johnny came into the room. Johnny shook it and said, "How are you, Tom?" But without his usual charm that consisted of a genuine warmth for people. Hagen was a little hurt by this coolness but shrugged it off. It was one of the penalties for being the Don's hatchet man.
Johnny Fontane said to the Don, "When I got the wedding invitation I said to myself, 'My Godfather isn't mad at me anymore.' I called you five times after my divorce and Tom always told me you were out or busy so I knew you were sore."
Don Corleone was filling glasses from the yellow bottle of Strega. "That's all forgotten. Now. Can I do something for you still? You're not too famous, too rich, that I can't help you?"
Johnny gulped down the yellow fiery liquid and held out his glass to be refilled. He tried to sound jaunty. "I'm not rich, Godfather. I'm going down. You were right. I should never have left my wife and kids for that tramp I married. I don't blame you for getting sore at me." The Don shrugged. "I worried about you, you're my godson, that's all."
Johnny paced up and down the room. "I was crazy about that bit@h. The biggest star in Hollywood. She looks like an angel. And you know what she does after a picture? If the makeup man does a good job on her face, she lets him bang her. If the cameraman made her look extra good, she brings him into her dressing room and gives him a screw. Anybody. She uses her body like I use the loose change in my pocket for a tip. A whore made for the devil." Don Corleone curtly broke in. "How is your family?"
Johnny sighed. "I took care of them. After the divorce I gave Ginny and the kids more than the courts said I should. I go see them once a week. I miss them. Sometimes I think I'm going crazy." He took another drink. "Now my second wife laughs at me. She can't understand my being jealous. She calls me an old-fashioned guinea, she makes fun of my singing. Before I left I gave her a nice beating but not in the face because she was making a picture. I gave her cramps, I punched her on the arms and legs like a kid and she kept laughing at me." He lit a cigarette. "So, Godfather, right now, life doesn't seem worth living." Don Corleone said simply. "These are troubles I can't help you with." He paused, then asked, "What's the matter with your voice?"
All the assured charm, the self-mockery, disappeared from Johnny Fontane's face. He said almost brokenly, "Godfather, I can't sing anymore, something happened to my throat, the doctors don't know what." Hagen and the Don looked at him with surprise, Johnny had always been so tough. Fontane went on. "My two pictures made a lot of money. I was a big star. Now they throw me out. The head of the studio always hated my guts and now he's paying me off." Don Corleone stood before his godson and asked grimly, "Why doesn't this man like you?"
"I used to sing those songs for the liberal organizations, you know, all that stuff you never liked me to do. Well, Jack Woltz didn't like it either. He called me a Communist, but he couldn't make it stick. Then I snatched a girl he had saved for himself. It was strictly a one-night stand and she came after me. What the hell could I do? Then my whore second wife throws me out. And Ginny and the kids won't take me back unless I come crawling on my hands and knees, and I can't sing anymore. Godfather, what the hell can I do?" Don Corleone's face had become cold without a hint of sympathy. He said contemptuously, "You can start by acting like a man." Suddenly anger contorted his face. He shouted. "LIKE A MAN!" He reached over the desk and grabbed Johnny Fontane by the hair of his head in a gesture that was savagely affectionate. "By Christ in heaven, is it possible that you spent so much time in my presence and turned out no better than this? A Hollywood finocchio who weeps and begs for pity? Who cries out like a woman–'What shall I do? Oh, what shall I do?'" The mimicry of the Don was so extraordinary, so unexpected, that Hagen and Johnny were startled into laughter. Don Corleone was pleased. For a moment he reflected on how much he loved this godson. How would his own three sons have reacted to such a tongue-lashing? Santino would have sulked and behaved badly for weeks afterward. Fredo would have been cowed. Michael would have given him a cold smile and gone out of the house, not to be seen for months. But Johnny, ah, what a fine chap he was, smiling now, gathering strength, knowing already the true purpose of his Godfather.
Don Corleone went on. "You took the woman of your boss, a man more powerful than yourself, then you complain he won't help you. What nonsense. You left your family, your children without a father, to marry a whore and you weep because they don't welcome you back with open arms. The whore, you don't hit her in the face because she is making a picture, then you are amazed because she laughs at you. You lived like a fool and you have come to a fool's end." Don Corleone paused to ask in a patient voice, " Are you willing to take my advice this time?"
Johnny Fontane shrugged. "I can't marry Ginny again, not the way she wants. I have to gamble, I have to drink, I have to go out with the boys. Beautiful broads run after me and I never could resist them. Then I used to feel like a heel when I went back to Ginny. Christ, I can't go through all that crap again." It was rare that Don Corleone showed exasperation. "I didn't tell you to get married again. Do what you want. It's good you wish to be a father to your children. A man who is not a father to his children can never be a real man. But then, you must make their mother accept you. Who says you can't see them every day? Who says you can't live in the same house? Who says you can't live your life exactly as you want to live it?" Johnny Fontane laughed. "Godfather, not all women are like the old Italian wives. Ginny won't stand for it."
Now the Don was mocking. "Because you acted like a finocchio. You gave her more than the court said. You didn't hit the other in the face because she was making a picture. You let women dictate your actions and they are not competent in this world, though certainly they will be saints in heaven while we men burn in hell. And then I've watched you all these years." The Don's voice became earnest. "You've been a fine godson, you've given me all the respect. But what of your other old friends? One year you run around with this person, the next year with another person. That Italian boy who was so funny in the movies, he had some bad luck and you never saw him again because you were more famous. And how about your old, old comrade that you went to school with, who was your partner singing? Nino. He drinks too much out of disappointment but he never complains. He works hard driving the gravel truck and sings weekends for a few dollars. He never says anything against you. You couldn't help him a bit? Why not? He sings well." Johnny Fontane said with patient weariness, "Godfather, he just hasn't got enough talent. He's OK, but he's not big time."
Don Corleone lidded his eyes almost closed and then said, "And you, godson, you now, you just don't have talent enough. Shall I get you a job on the gravel truck with Nino?" When Johnny didn't answer, the Don went on. "Friendship is everything. Friendship is more than talent. It is more than government. It is almost the equal of family. Never forget that. If you had built up a wall of friendships you wouldn't have to ask me to help. Now tell me, why can't you sing? You sang well in the garden. As well as Nino." Hagen and Johnny smiled at this delicate thrust. It was Johnny's turn to be patronizingly patient. "My voice is weak. I sing one or two songs and then I can't sing again for hours or days. I can't make it through the rehearsals or the retakes. My voice is weak, it's got some sort of sickness." "So you have woman trouble. Your voice is sick. Now tell me the trouble you're having with this Hollywood pezzonovante who won't let you work." The Don was getting down to business.
"He's bigger than one of your pezzonovantes, " Johnny said. "He owns the studio. He advises the President on movie propaganda for the war. Just a month ago he bought the movie rights to the biggest novel of the year. A best seller. And the main character is a guy just like me. I wouldn't even have to act, just be myself. I wouldn't even have to sing. I might even win the Academy Award. Everybody knows it's perfect for me and I'd be big again. As an actor. But that bastard Jack Woltz is paying me off, he won't give it to me. I offered to do it for nothing, for a minimum price and he still says no. He sent the word that if I come and kiss his ass in the studio commissary, maybe he'll think about it." Don Corleone dismissed this emotional nonsense with a wave of his hand. Among reasonable men problems of business could always be solved. He patted his godson on the shoulder. "You're discouraged. Nobody cares about you, so you think. And you've lost a lot of weight. You drink a lot, eh? You don't sleep and you take pills?" He shook his head disapprovingly.
"Now I want you to follow my orders," the Don said. "I want you to stay in my house for one month. I want you to eat well, to rest and sleep. I want you to be my companion, I enjoy your company, and maybe you can learn something about the world from your Godfather that might even help you in the great Hollywood. But no singing, no drinking and no women. At the end of the month you can go back to Hollywood and this pezzonovante, this .90 caliber will give you that job you want. Done?" Johnny Fontane could not altogether believe that the Don had such power. But his Godfather had never said such and such a thing could be done without having it done. "This guy is a personal friend of J. Edgar Hoover," Johnny said. "You can't even raise your voice to him." "He's a businessman," the Don said blandly. "I'll make him an offer he can't refuse."
"It's too late," Johnny said." All the contracts have been signed and they start shooting in a week. It's absolutely impossible."
Don Corleone said, "Go, go back to the party. Your friends are waiting for you. Leave everything to me." He pushed Johnny Fontane out of the room.
Hagen sat behind the desk, and made notes. The Don heaved a sigh and asked, "Is there anything else?"
"Sollozzo can't be put off any more. You'll have to see him this week." Hagen held his pen over the calendar.
The Don shrugged. "Now that the wedding is over, whenever you like."
This answer told Hagen two things. Most important, that the answer to Virgil Sollozzo would be no. The second, that Don Corleone, since he would not give the answer before his daughter's wedding, expected his no to cause trouble.
Hagen said cautiously, "Shall I tell Clemenza to have some men come live in the house?"
The Don said impatiently, "For what? I didn't answer before the wedding because on an important day like that there should be no cloud, not even in the distance. Also I wanted to know beforehand what he wanted to talk about. We know now. What he will propose is an infamita." Hagen asked, "Then you will refuse?" When the Don nodded, Hagen said, "I think we should all discuss it–the whole Family–before you give your answer."
The Don smiled. "You think so? Good, we will discuss it. When you come back from California. I want you to fly there tomorrow and settle this business for Johnny. See that movie pezzonovante. Tell Sollozzo I will see him when you get back from California. Is there anything else?" Hagen said formally, "The hospital called. Consigliere Abbandando is dying, he won't last out the night. His family was told to come and wait."
Hagen had filled the Consigliere's post for the past year, ever since the cancer had imprisoned Genco Abbandando in his hospital bed. Now he waited to hear Don Corleone say the post was his permanently. The odds were against it. So high a position was traditionally given only to a man descended from two Italian parents. There had already been trouble about his temporary performance of the duties. Also, he was only thirty-five, not old enough, supposedly, to have acquired the necessary experience and cunning for a successful Consigliere.
But the Don gave him no encouragement. He asked, "When does my daughter leave with her bridegroom?"
Hagen looked at his wristwatch. "In a few minutes they'll cut the cake and then a half hour after that." That reminded him of something else. "Your new son-in-law. Do we give him something important, inside the Family?"
He was surprised at the vehemence of the Don's answer. "Never." The Don hit the desk with the flat of his hand. "Never. Give him something to earn his living, a good living. But never let him know the Family's business. Tell the others, Sonny, Fredo, Clemenza." The Don paused. "Instruct my sons, all three of them, that they will accompany me to the hospital to see poor Genco. I want them to pay their last respects. Tell Freddie to drive the big car and ask Johnny if he will come with us, as a special favor to me." He saw Hagen look at him questioningly. "I want you to go to California tonight. You won't have time to go see Genco. But don't leave until I come back from the hospital and speak with you. Understood?" "Understood," Hagen said. "What time should Fred have the car waiting?"
"When the guests have left," Don Corleone said. "Genco will wait for me."
"The Senator called," Hagen said." Apologizing for not coming personally but that you would understand. He probably means those two FBI men across the street taking down license numbers. But he sent his gift over by special messenger."
The Don nodded. He did not think it necessary to mention that he himself had warned the Senator not to come. "Did he send a nice present?"
Hagen made a face of impressed approval that was very strangely Italian on his German-Irish features." Antique silver, very valuable. The kids can sell it for a grand at least. The Senator spent a lot of time getting exactly the right thing. For those kind of people that's more important than how much it costs." Don Corleone did not hide his pleasure that so great a man as the Senator had shown him such respect. The Senator, like Luca Brasi, was one of the great stones in the Don's power structure, and he too, with this gift, had resworn his loyalty.
When Johnny Fontane appeared in the garden, Kay Adams recognized him immediately. She was truly surprised. "You never told me your family knew Johnny Fontane," she said. "Now I'm sure I'll marry you."
"Do you want to meet him?" Michael asked. "Not now," Kay said. She sighed. "I was in love with him for three years. I used to come down to New York whenever he sang at the Capitol and scream my head off. He was so wonderful."
"We'll meet him later," Michael said.
When Johnny finished singing and vanished into the house with Don Corleone, Kay said archly to Michael, "Don't tell me a big movie star like Johnny Fontane has to ask your father for a favor?"
"He's my father's godson," Michael said." And if it wasn't for my father he might not be a big movie star today."
Kay Adams laughed with delight. "That sounds like another great story."
Michael shook his head. "I can't tell that one," he said.
"Trust me," she said.
He told her. He told her without being funny. He told it without pride. He told it without any sort of explanation except that eight years before his father had been more impetuous, and because the matter concerned his godson, the Don considered it an affair of personal honor.
The story was quickly told. Eight years ago Johnny Fontane had made an extraordinary success singing with a popular dance band. He had become a top radio attraction. Unfortunately the band leader, a well known show business personality named Les Halley, had signed Johnny to a five-year personal services contract. It was a common show business practice. Les Halley could now loan Johnny out and pocket most of the money.
Don Corleone entered the negotiations personally. He offered Les Halley twenty thousand dollars to release Johnny Fontane from the personal services contract. Halley offered to take only fifty percent of Johnny's earnings. Don Corleone was amused. He dropped his offer from twenty thousand dollars to ten thousand dollars. The band leader, obviously not a man of the world outside his beloved show business, completely missed the significance of this lower offer. He refused.
The next day Don Corleone went to see the band leader personally. He brought with him his two best friends, Genco Abbandando, who was his Consigliere, and Luca Brasi. With no other witnesses Don Corleone persuaded Les Halley to sign a document giving up all rights to all services from Johnny Fontane upon payment of a certified check to the amount of ten thousand dollars. Don Corleone did this by putting a pistol to the forehead of the band leader and assuring him with the utmost seriousness that either his signature or his brains would rest on that document in exactly one minute. Les Halley signed. Don Corleone pocketed his pistol and handed over the certified check.
The rest was history. Johnny Fontane went on to become the greatest singing sensation in the country. He made Hollywood musicals that earned a fortune for his studio. His records made millions of dollars. Then he divorced his childhood-sweetheart wife and left his two children, to marry the most glamorous blond star in motion pictures. He soon learned that she was a "whore." He drank, he gambled, he chased other wo vi He lost his singing voice. His records stopped selling. The studio did not renew his contract. And so now he had come back to his Godfather.
Kay said thoughtfully, " Are you sure you're not jealous of your father? Everything you've told me about him shows him doing something for other people. He must be goodhearted." She smiled wryly. "Of course his methods are not exactly constitutional." Michael sighed. "I guess that's the way it sounds, but let me tell you this. You know those Arctic explorers who leave caches of food scattered on the route to the North Pole? Just in case they may need them someday? That's my father's favors. Someday he'll be at each one of those people's houses and they had better come across." It was nearly twilight before the wedding cake was shown, exclaimed over and eaten. Specially baked by Nazorine, it was cleverly decorated with shells of cream so dizzyingly delicious that the bride greedily plucked them from the corpse of the cake before she whizzed away on her honeymoon with her blond groom. The Don politely sped his guests' departure, noting meanwhile that the black sedan with its FBI men was no longer visible.
Finally the only car left in the driveway was the long black Cadillac with Freddie at the wheel. The Don got into the front seat, moving with quick coordination for his age and bulk. Sonny, Michael and Johnny Fontane got into the back seat. Don Corleone said to his son Michael, "Your girl friend, she'll get back to the city by herself all right?" Michael nodded. "Tom said he'd take care of it." Don Corleone nodded with satisfaction at Hagen's efficiency.
Because of the gas rationing still in effect, there was little traffic on the Belt Parkway to Manhattan. In less than an hour the Cadillac rolled into the street of French Hos0000l. During the ride Don Corleone asked his youngest son if he was doing well in school. Michael nodded. Then Sonny in the back seat asked his father, "Johnny says you're getting him squared away with that Hollywood business. Do you want me to go out there and help?" Don Corleone was curt. "Tom is going tonight. He won't need any help, it's a simple affair."
Sonny Corleone laughed. "Johnny thinks you can't fix it, that's why I thought you might want me to go out there."
Don Corleone turned his head. "Why do you doubt me?" he asked Johnny Fontane. "Hasn't your Godfather always done what he said he would do? Have I ever been taken for a fool?"
Johnny apologized nervously. "Godfather, the man who runs it is a real .90 caliber pezzonovante. You can't budge him, not even with money. He has big connections. And he hates me. I just don't know how you can swing it."
The Don spoke with affectionate amusement. "I say to you: you shall have it." He nudged Michael with his elbow. "We won't disappoint my godson, eh, Michael?"
Michael, who never doubted his father for a moment, shook his head.
As they walked toward the hospital entrance, Don Corleone put his hand on Michael's arm so that the others forged ahead. "When you get through with college, come and talk to me," the Don said. "I have some plans you will like."
Michael didn't say anything. Don Corleone grunted in exasperation. "I know how you are. I won't ask you to do anything you don't approve of. This is something special. Go your own way now, you're a man after all. But come to me as a son should when you have finished with your schooling."
مشارکت کنندگان در این صفحه
تا کنون فردی در بازسازی این صفحه مشارکت نداشته است.
🖊 شما نیز می‌توانید برای مشارکت در ترجمه‌ی این صفحه یا اصلاح متن انگلیسی، به این لینک مراجعه بفرمایید.