سرفصل های مهم
فصل 19
توضیح مختصر
زمان مطالعه

8 دقیقه

سطح

ساده
دانلود اپلیکیشن «زیبوک»
این فصل را می‌توانید به بهترین شکل و با امکانات عالی در اپلیکیشن «زیبوک» بخوانید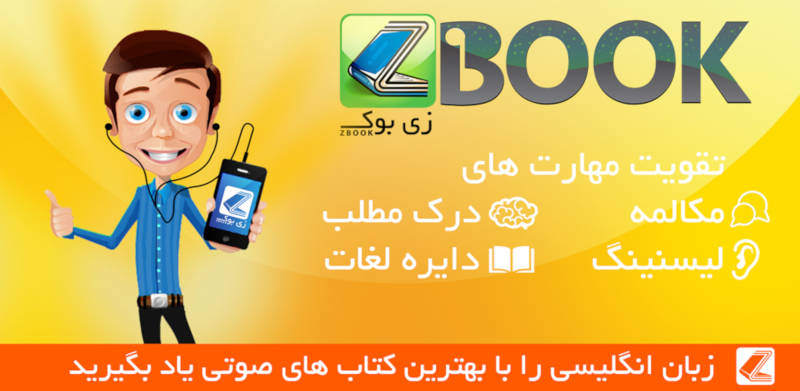 متن انگلیسی فصل
CHAPTER NINETEEN
It was not until nearly an hour later that Mr Entwhistle found himself at last speaking to Hercule Poirot. 'Thank goodness!' said Mr Entwhistle. 'I had the greatest difficulty in getting through to Enderby.'
'That is not surprising,' said Poirot. 'The receiver was off the telephone. Mon ami, Helen Abernethie was found by the housemaid about twenty minutes ago, lying by the telephone in the study. She was unconscious.'
'Do you mean she was hit on the head?'
'I think so.'
'She was telephoning me at the time. I was puzzled when our conversation ended so suddenly.'
'What did she say?'
'She said to me some time ago that when Cora Lansquenet suggested her brother had been murdered, she herself had a feeling that something was wrong. Unfortunately she could not remember why she had that feeling.'
'And suddenly, she did remember and phoned you to tell you?'
'Yes. She said she had remembered - but that it "didn't make sense". I asked her if it was something about one of the people who was there that day, and she said, yes, she had remembered what it was when she was looking in the mirror - and that was all. We shall have to wait until she recovers consciousness before we know.'
Poirot said seriously, 'That may be never.'
'But - that's terrible, Poirot!'
'Yes. And it shows that we have to deal with someone who is either completely ruthless or so frightened that it comes to the
same thing. She is being taken to a nursing home where no one will be allowed in to see her. But now, there is something that I want you to do. One moment.' There was a pause, then Poirot's voice spoke again. 'I had to make sure that nobody was listening. Now, you will go to Forsdyke House, a nursing home in Bury St Edmunds. Find Dr Penrith and ask him about Gregory Banks. Find out what kind of mental illness he was being treated for. And now - goodbye.'
Poirot heard the sound of the receiver being replaced at the other end, then he heard a very faint second click - and smiled to himself. Somebody here had been listening and had replaced the receiver on the telephone in the hall.
He went out there. There was no one about. He went quietly to the cupboard behind the stairs and looked inside. At that moment Lanscombe came through the service door carrying a tray. He looked surprised to see Poirot. 'Breakfast is ready in the dining room, Sir,' he said. The old butler looked white and nervous.
'Courage,' said Poirot. All will soon be well. Would it be too much trouble to bring me a cup of coffee in my bedroom?'
'Certainly, Sir. I will send Janet up with it, Sir.'
Lanscombe looked disapprovingly at Hercule Poirot's back as Poirot climbed the stairs. The detective was wearing a brightly coloured silk dressing gown.
Hercule Poirot was dressed by the time Janet brought him his coffee. As soon as she had left the room, Poirot put on his coat and hat and went quickly down the back stairs and left the house by the side door. Soon he was speaking to Mr Entwhistle from the post office.
'Pay no attention to what I asked you to do. Someone was listening. Now, to what I really want you to do… You must go to the house of Mr Timothy Abernethie. There is no one there but a woman by the name of Jones. You will say to Mrs Jones that you have been asked by Mr or Mrs Abernethie to fetch a particular object and take it to London.'
And what is this object I've got to get hold of?'
Poirot told him.
'But really, Poirot, I don't see
'It is not necessary for you to see. I am doing the seeing. You will take it to London, to an address in Elm Park Gardens.'
Mr Entwhistle sighed, 'If we could only guess what Helen was going to tell me.'
'There is no need to guess, I know. I know what Helen Abernethie saw when she looked in her mirror.'
Breakfast had been an uncomfortable meal. Neither Rosamund nor Timothy had appeared, but the others were there.
'What I can't understand,' said Susan, 'is what Helen was doing telephoning at that early hour, and who she was telephoning.'
'She probably woke up feeling ill,' said Maude, 'and came down to ring up the doctor. Then fainted and fell.'
The door opened and Rosamund came in, frowning. 'I can't find those wax flowers,' she said. 'The ones that were standing on the marble table on the day of Uncle Richard's funeral. Lanscombe, do you know where they are?'
'Mrs Helen had an accident with them, ma'am. She was going to find a new glass shade. They are in the cupboard behind the staircase, ma'am.'
'Come with me, Michael darling. It's dark there, and I'm not going into any dark corners by myself after what happened to Aunt Helen.'
'What do you mean, Rosamund?' Maude demanded. 'She fainted and fell.'
Rosamund laughed. 'Don't be silly! She was hit on the head. You'll see, one by one we will be killed and the one that's left will be the murderer. But it's not going to be me - who's killed, I mean.'
'And why should anyone want to kill you, beautiful Rosamund?' asked George.
Rosamund opened her eyes very wide. 'Because I know too much, of course.'
'What do you know?' Maude Abernethie and Gregory Banks spoke together.
Rosamund gave her an innocent smile. 'Wouldn't you all like to know? Come on, Michael.'
مشارکت کنندگان در این صفحه
تا کنون فردی در بازسازی این صفحه مشارکت نداشته است.
🖊 شما نیز می‌توانید برای مشارکت در ترجمه‌ی این صفحه یا اصلاح متن انگلیسی، به این لینک مراجعه بفرمایید.