سرفصل های مهم
فصل 01
توضیح مختصر
زمان مطالعه

10 دقیقه

سطح

ساده
دانلود اپلیکیشن «زیبوک»
این فصل را می‌توانید به بهترین شکل و با امکانات عالی در اپلیکیشن «زیبوک» بخوانید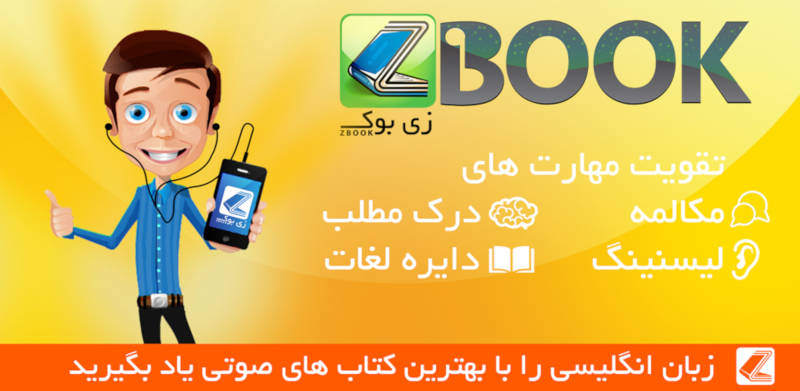 متن انگلیسی فصل
CHAPTER ONE
The Last Day
It's the last day, even the last hour now. I'm an old man, lonely and unloved, sick and hurting, and tired of living. I am ready for death; it has to be better than this.
I own this tall glass building, the land around it, and the 2,000 people who work here. I own silver in Nevada, coffee in Kenya, and coal in Angola. My company owns businesses that produce electricity, make computers, and print books. I'm worth more than eleven billion dollars.
The money is my greatest problem.
I had three families - three ex-wives, who had seven children. They're gathering here today because I'm dying and it's time to divide the money. I don't care who gets the money. But I do care very much who doesn't get it.
My first wife was Lillian. We married young - I was twenty-four and she was eighteen-and had four children. Her oldest boy is now forty-seven. Troy Junior, or T.J., was thrown out of college when he was nineteen for selling drugs. I gave him, like the others, five million dollars on his twenty-first birthday. It ran like water through his fingers.
T.J.'s brother, Rex, is forty-four. Our oldest daughter is Libbigail, a child I loved desperately until she went to college and forgot about me. She married an African and I took her name out of my will. Our younger daughter, Mary Ross, is married to a doctor. He wants to be super-rich but they're heavily in debt.
All Lillian's children are the same. They're in debt and unemployable, and they want my money.
After Lillian, I married my secretary, Janie, a beautiful young thing, twenty-two years younger than me. She had two children.
The younger one, Rocky, was killed in a car with two of his friends. Her daughter Geena is married to a fool who could lose half a billion dollars in three years.
I married Tira when I was sixty-four. She was twenty-three and pregnant with Ramble. He's now fourteen and has already been arrested once for theft and once for possession of drugs. He has rings in his ears, eyebrows, and nose. Like the others, he expects to get rich, to get a fortune because I'm his father.
I know these people. I watch them.
Snead appears from another room. He's been my servant for almost thirty years now.
"How are you sir?" he asks.
I say nothing because I'm neither required nor expected to respond to Snead.
"Some coffee, sir?"
"Lunch."
Snead expects to get rich too. He wants me to die because he expects a few million. The trouble with having money is that everybody wants a little of it. Snead's name is not mentioned in my will.
He brings in my lunch. The final meal.
Later, Snead pushes my wheelchair out of the apartment, down the hall, through another door. The room is full of lawyers and psychiatrists who will decide whether I'm sane. There are cameras pointing at me. Every whisper, every move, every breath will be recorded. I'm sitting here to prove to the world that I am sane enough to make a new will.
Each family has hired a psychiatrist. Their names are printed on cards in front of them - Dr. Zadel, Dr. Flowe, Dr. Theishen. I study their eyes and faces. They expect me to be crazy, but I'm going to prove them wrong.
Josh Stafford is speaking. "My name is Josh Stafford and I am the lawyer for Mr. Troy Phelan. The psychiatrists in this room will examine Mr. Phelan. If they believe that he is wholly sane, then he intends to sign a new will."
Stafford taps his pencil on the thick will lying before us. My families haven't seen the will, so they can only guess what it contains. They believe that the money will be divided fairly among the children, with generous gifts to my ex-wives. Stafford prepared the will and, with my permission, this is what he has implied.
The psychiatrists begin their examination. Zadel goes first. "Mr. Phelan, can you tell us the date, time, and place?"
I drop my chin to my chest like a fool and think about the question. "Monday, December 9, 1996. The place is my office."
"The time?"
"About two-thirty in the afternoon," I say.
"And where is your office?"
"McLean, Virginia."
They ask many more questions. Then Theishen says, "What is your current physical condition?"
"I'm sick. I have cancer. My doctors say I won't live more than three months."
I can feel their excitement. The rumor has been confirmed. "Are you under the influence of drugs or alcohol?"
"No."
Back to Zadel: "Mr. Phelan, you have about eleven billion dollars. Is that correct?"
"Yes."
"Do you intend to sign a new will today?"
"Yes, I do."
"Is that the will on the table in front of you?"
"It is."
"Does that will leave a large part of your estate to your children?"
"It does."
Zadel places his pen on the table and looks at Stafford. "In my opinion, Mr. Phelan is mentally capable of signing his will."
"Do you all agree?" Stafford asks the other lawyers.
"Yes. Absolutely." They nod their heads as fast as they can.
Stafford slides the will to me and gives me a pen. I turn to the back and sign a name that nobody can read, then place my hands on top of it.
"This meeting is over," Stafford says, and everyone quickly leaves the room. One camera remains on me. I tell Snead to take a seat at the table. Stafford and one of his partners, Durban, are also seated. When we're alone, I produce an envelope from my pocket. I remove from it three pieces of yellow legal paper.
Stafford, Durban, and Snead look confused.
"This is my real will," I announce, taking a pen. "I wrote it a few hours ago. Dated today, and now signed today." I write my name again. "This replaces all previous wills, including the one I signed less than five minutes ago."
I put the papers back in the envelope and push it across the table to Stafford. At the same time, I rise from my wheelchair. My legs are shaking. Just seconds now. Surely I'll be dead before I hit the ground.
"Hey!" someone says-Snead, I think. But I'm moving away from them.
I walk, almost run, past a row of chairs to the big sliding doors, which are unlocked.
"Stop!" someone shouts, and they're moving behind me. I grab the handle and open the door. The air is very cold. I step onto the narrow balcony and, without looking down, I throw myself over the edge.
مشارکت کنندگان در این صفحه
تا کنون فردی در بازسازی این صفحه مشارکت نداشته است.
🖊 شما نیز می‌توانید برای مشارکت در ترجمه‌ی این صفحه یا اصلاح متن انگلیسی، به این لینک مراجعه بفرمایید.