سرفصل های مهم
فصل 06
توضیح مختصر
زمان مطالعه

13 دقیقه

سطح

ساده
دانلود اپلیکیشن «زیبوک»
این فصل را می‌توانید به بهترین شکل و با امکانات عالی در اپلیکیشن «زیبوک» بخوانید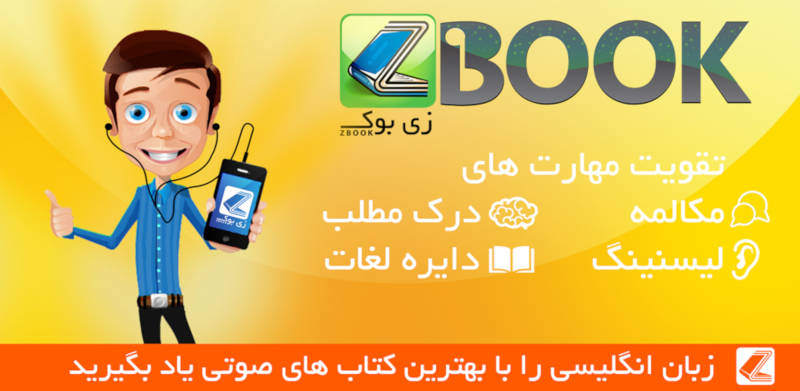 متن انگلیسی فصل
CHAPTER SIX
Legal Challenges
Next morning, Jevy drove to the river and parked near the water's edge. The Santa Loura hadn't moved. He was pleased to see that Welly had arrived. Welly wasn't yet eighteen, but claimed he could cook, pilot, guide, clean, and navigate. Jevy knew he was lying.
"Have you seen Mr. O'Riley?" Jevy asked.
"The American? No. No sign of him."
Jevy drove downtown to the hotel to find Nate. The girl at the front desk hadn't seen Mr. O'Riley. She phoned his room, and no one answered. Jevy persuaded her to give him the key.
The door was locked but unchained, and Jevy entered slowly. The first thing he noticed was the empty bed, then he saw the bottles. One was empty, and the other half-filled. He saw a bare foot, then stepped closer to see Nate, lying between the bed and the wall. Jevy gently kicked his foot, and the leg moved.
At least he wasn't dead.
Jevy pulled Nate up from the floor and rolled him onto the bed. His eyes were swollen and still closed, his hair wild, his breathing slow.
"Nate!" Jevy said loudly. "Speak to me!"
No response. In the bathroom he wet a towel with cold water, then wrapped it around Nate's neck. Nate opened his mouth in an effort to speak.
"Where am I?" he said, his tongue thick and sticky.
"In Brazil. In your hotel room."
"I'm alive."
"More or less."
Jevy carried Nate into the bathroom, into the shower, where he fell onto the plastic floor.
"I'm sorry," Nate said over and over again. Jevy left him there and went downstairs for a pot of strong coffee.
It was almost two when Welly heard them coming. Jevy parked on the bank. There was no sign of the American. Then a head slowly lifted itself from inside the car. The eyes were covered with thick shades, and a cap was pulled as low as possible. Jevy walked to the passenger door and helped Mr. O'Riley out. He looked very sick, with white skin that was wet with sweat, and he was too weak to walk alone. Jevy almost carried him up the steps onto the boat where the hammock was waiting. He pushed him into it.
"What's wrong with him?" Welly asked.
"He's drunk."
"But it's only two o'clock."
"He's been drunk for a long time."
The Santa Loura moved away from the shore, and slowly made its way past Corumba.
Nate slept for four hours and the Santa Loura traveled slowly toward the north. The sun was beginning to fall behind the distant mountains of Bolivia. The air was light and much cooler.
"The water is high," Jevy said. "We'll go much faster on the return." He pointed to a place on the map. "The first Indian village is in this area. It will take two, maybe three days."
Nate didn't care. Time had stopped. His watch was in his pocket. He'd cheated death and so every day now was a gift.
"Are you OK?" Jevy asked.
"I'm fine. I feel good. This little trip will be good for me." There was a lot more Jevy wanted to ask, but Nate wasn't ready to talk. He went back to his hammock with the papers Josh had given him. He put insect repellent on his arms and legs, and began to read.
The courtroom filled with members of the Phelan family and their lawyers. At ten o'clock, Judge Wycliff came in. The room was silent as he took his place at the front of the court. "Good morning," he said.
Everyone smiled back. To his great satisfaction, the room was full. "Is everybody here?" he asked. "I need to identify everyone. The first papers were filed by Rex Phelan."
Hark Gettys jumped to his feet. "Your Honor, I'm Hark Gettys," he said loudly. "I represent Mr. Rex Phelan."
"Thank you. You may take your seat."
Wycliff went around the tables, taking the names of the heirs and their lawyers. Six children, three ex-wives. Everyone was present.
"Twenty-two lawyers" Wycliff said to himself.
"Do you have the will, Mr. Stafford?" he asked.
Josh stood, holding a file. "I do,"
"You represented Troy Phelan," Wycliff asked. "Did you prepare a will for him?"
"I prepared several."
"Did you prepare his last will?"
There was a pause. It grew longer as the Phelans leaned closer.
"No, I did not," Josh said slowly. The words were soft, but they cut through the air like thunder. The courtroom grew quiet.
"Who prepared his last will and testament?" Wycliff asked.
"Mr. Phelan himself."
"Oh my God," Hark Gettys said, under his breath but loud enough for everyone to hear.
"When did he sign it?" Wycliff asked.
"Moments before he jumped to his death."
"Did he sign it in your presence?"
"He did. There were other witnesses. The signing was also videotaped."
"Please hand me the will."
"What is this?" Troy Junior whispered to the nearest lawyer. The lawyer didn't respond. Fear seized the Phelans, but there was nothing they could do. Was the money slipping away?
Wycliff cleared his throat. "I'm holding here a one-page document that is the will of Troy Phelan. I will read it straight through."
He read the will. Even Ramble heard the words and understood them. Geena and Cody started crying softly. Rex leaned forward, his face buried in his hands. Mary Ross covered her eyes as her lawyer rubbed her knee. Her husband rubbed the other one.
The journalists were excited. They wanted to take notes, but they were afraid of missing a single word. Some couldn't help grinning.
Wycliff finished reading the document. He laid it down and looked around the room. The Phelans sat low in their seats. For the moment, all twenty-two lawyers were incapable of speech. Then they began to smile. They were going to get rich. Their clients were heavily in debt and had no choice; they had to fight the will. The lawsuit would go on for years.
The head of South American Missions was a woman named Neva Collier. She'd spent eleven years working in the mountains of New Guinea, so she understood the challenges of the 900 people whose activities she organized.
And she was the only person who knew that Rachel Porter had once been Rachel Lane, illegitimate daughter of Troy Phelan. After medical school, Rachel had changed her name to wipe out her past. She had no family; both adoptive parents had died. She had only Troy, and she was desperate to remove him from her life. After completing the World Tribes training, Rachel had told her secrets to Neva Collier. Neva had promised never to tell anyone about Rachel, including where she was in South America.
Sitting in her small neat office in Houston, Neva read the extraordinary account of Mr. Phelan's will. She'd followed the story since the suicide.
Communication with Rachel was slow. They exchanged mail twice a year, in March and August. Rachel usually called once a year from a pay phone in Corumba when she went there for supplies. Neva had spoken to her the year before. Rachel's last vacation had been in 1992. She had no interest in the United States. It was not her home. She belonged with her people.
The lawyers met at a hotel, in a large room where the tables had been hastily put together in a perfect square. There were fifty people in the room. No Phelans were present, only their legal teams.
Hark Gettys started the meeting. He suggested that each lawyer briefly state his or her ideas about the lawsuit. Grit, the lawyer hired by Mary Ross Phelan Jackman and her husband, stood and demanded war.
"We must challenge the will. The old man was crazy. He jumped to his death. And he gave one of the world's great fortunes to an unknown heir. Sounds crazy to me. We can find psychiatrists who'll say he was crazy."
"What about the three who examined him before he jumped?" someone said from across the table.
"That was stupid," Grit said. "Phelan fooled you and you guys fell for it."
The head of the legal team for Geena and Cody Strong was a woman named Langhorne. She'd once been a professor at Georgetown Law School. Her lecture lasted ten minutes, and covered little new ground. Her conclusion was to challenge the will and hope for an out-of-court settlement.
Libbigail's lawyer, Wally Bright, was next. He had his own small company that usually handled quick divorces. He wore a dirty suit and a tie that was at least twenty years old. He had nothing prepared, no notes, no thoughts about what he would say next. He talked about injustice in general.
Two of Lillian's lawyers stood at the same time. One started a sentence and the other finished it. They repeated what had already been said.
The lawyers all agreed. Fight, because (a) there was little to lose, (b) there was nothing else to do, and (c) they would get paid by the hour for fighting. An hour passed before someone mentioned the contest clause in the will. The heirs risked losing what little Troy had left them if they contested the will. The lawyers spent little time considering this. They wanted to fight the will, and they knew their greedy clients would follow their advice. Not one brave voice suggested that the will be accepted.
They discussed Rachel, and where she might be. Should they try to find her? But they decided not to look for her because they couldn't agree what they would do if they found her.
The meeting ended on a pleasant note. The lawyers gave themselves the result they wanted. They left to call their clients and proudly report how much progress they'd made.
مشارکت کنندگان در این صفحه
تا کنون فردی در بازسازی این صفحه مشارکت نداشته است.
🖊 شما نیز می‌توانید برای مشارکت در ترجمه‌ی این صفحه یا اصلاح متن انگلیسی، به این لینک مراجعه بفرمایید.