سرفصل های مهم
فصل 14
توضیح مختصر
زمان مطالعه

12 دقیقه

سطح

متوسط
دانلود اپلیکیشن «زیبوک»
این فصل را می‌توانید به بهترین شکل و با امکانات عالی در اپلیکیشن «زیبوک» بخوانید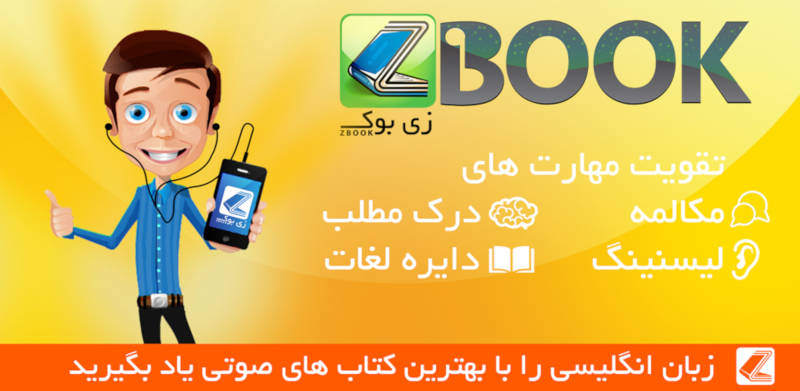 متن انگلیسی فصل
CHAPTER FOURTEEN
The Settlement
At the end of the week, Nate left the city. He was exhausted from nine days of questioning the Phelan heirs. He felt ashamed. He pitied the Phelan children. He felt sorry for Snead, a sad little man who just wanted to survive.
Two days later Nate arrived in Salem, where his kids from his second marriage lived with their mother, Christi, and her new husband, Theo. The last time he saw them, Nate was drunk and fought with his ex-wife in the front yard while the children watched. Theo had threatened him with a shovel. Nate later woke up in his car, in the parking lot of a McDonald's, with six empty beer cans on the seat beside him.
He called Christi four hours before he arrived at their home.
"Christi, it's me, Nate," he said. "I'm in Oregon. I'd like to see the kids maybe tonight, tomorrow."
"Well, sure, Nate. I guess we can work something out. But the kids are very busy, you know, school, dance class, soccer."
"How are they?"
"They're doing very well. We love Oregon."
They agreed to have dinner the following night. That gave her enough time to prepare the kids. Theo decided to work late.
Nate kissed Angela. Austin just shook hands. Christi stayed in her bedroom for an hour while their father got to know his children again.
Dinner lasted an hour. At seven o'clock, Nate said he had to go. "I have a soccer game tomorrow, Dad," Austin said, and Nate's heart almost stopped. He couldn't remember the last time he'd been called Dad.
"It's at the school," Angela said. "Could you come?"
Nate didn't know what to say. Christi settled the issue. "I'll be there. We could talk," she said.
"Of course, I'll come," he said. The children kissed him. Driving away, Nate suspected Christi wanted to see him two days in a row to examine his eyes. She knew the signs.
Nate stayed in Salem for three days. He watched his son play soccer and was full of pride. He was invited back to dinner, but agreed to come only if Theo joined them. He had lunch with Angela and her friends at school.
He left Salem with a broken heart. How could a man lose such a wonderful family? He remembered almost nothing about the kids when they were smaller - no school plays, Christmas mornings, trips to the mall. Now they were almost grown, and another man was raising them.
While Nate drove through Montana, Hark Gettys sent more papers to the court. There was no word from Rachel Lane. She obviously had no interest in the lawsuit. Didn't she want the money? It was a crazy idea - but why hadn't she appeared in court?
The heirs couldn't win. They had to find a reason to settle. Rachel Lane's lack of interest was a very good reason.
Daniel, his oldest child, met Nate in a bar near the university. He was waiting with a girl. Both were smoking and had bottles in front of them.
"This is Stef," Daniel said. "She's a model."
The first thing Nate noticed about Stef was her gray lipstick, applied heavily to her thick lips. She was certainly thin enough to be a model. Nate disliked her immediately.
"You want a beer?" Daniel asked.
"No, just water," Nate said. Daniel shouted at the waiter.
"How's school?" Nate asked.
"I dropped out." Daniel was angry and tense. The girl was there for two reasons. She would prevent hasty words and a light. Nate suspected that his son had no money, that he wanted to punish his father for lack of support. He was afraid, though, because Nate was weak and might start to slide again. Stef would keep a hold on his anger and his language. The second reason was to make the meeting as short as possible.
"Why did you drop out of school?" Nate asked.
"It was boring."
"He ran out of money," Stef said helpfully.
Nate wanted to pull out his checkbook and solve the kid's problems. That's what he'd always done. But now Daniel was twenty-three and it was time for him to sink or swim on his own.
"It's good for you," Nate said. "Work for a while. It'll make you appreciate school."
After four drinks, Stef was drunk, and Daniel and Nate had nothing else to say. He wrote down his phone number at St. Michaels and gave it to Daniel. "This is where I'll be for the next couple of months. Call me if you need me."
"See you," Daniel said.
"Take care."
Two days later, he was in Pittsburgh for his third and final meeting with his children. It didn't happen. He'd spoken twice to Kaitlin, and the details were clear. She said she'd meet him for dinner at seven-thirty, at the restaurant in his hotel. She called him at eight-thirty and said that a friend had been involved in an accident. She was at the hospital.
Nate suggested that they have lunch the following day. Kaitlin said that she couldn't. Her friend had a head injury, and she planned to stay with her until she was stable. She couldn't see Nate. She couldn't leave the hospital.
Did she hate him so much? In a lonely hotel room, in a city where he knew no one, it was easy to pity himself. He grabbed the phone and got busy. He called Phil to check on things at St. Michaels. He called Sergio. He felt surprisingly under control. His hotel room had a minibar, and he hadn't been near it.
He called Josh. "You need to come home, Nate," Josh said. "I have a plan."
Nate wasn't invited to the peace talks. Josh wanted to gain the trust of the Phelan lawyers. His plan was to meet with Hark and the others, then with Nate, until they struck a deal. The Phelan lawyers dreamed of a quick settlement. They believed they would become millionaires.
Josh began by giving his opinion that the lawyers couldn't win their lawsuit. Troy Phelan's will was legal. Phelan's children and ex-wives had carefully chosen the three psychiatrists. He talked about Rachel Lane as if he'd known her for years. She was a wonderful lady who lived a very simple life in another country. She didn't understand legal matters and didn't want a fight. And she'd been closer to Troy than most people knew.
"What does Rachel Lane plan to do with the money?" one of the lawyers asked.
"I'm not sure," Josh said, as if he and Rachel discussed it every day. "She'll probably keep a little, and give most of it to charity. In my opinion, that's what Troy wanted. He knew that if your clients got the money, it wouldn't last ninety days. By leaving it to Rachel, he knew it would be passed on to people in need."
"We can cake this lawsuit to the highest courts," Langhorne said. "Does she realize this could take years?"
"She does," Josh said. "That's why she would like to discuss settlement possibilities."
"Where do we start?" asked Wally Bright.
For a long time, they talked numbers. Then Josh said, "Nate O'Riley has contacted his client. She will offer each of the six heirs ten million dollars."
The lawyers made rapid calculations. Hark had three clients; 17.5 percent gave him a fee of 5.25 million. Wally Bright would collect five million from his contract with Libbigail and Spike. The other lawyers would collect two million.
Wally spoke first. "My client will settle for no less than fifty million." The others shook their heads too, and tried to look disgusted at Josh's offer.
They talked about numbers for a while, then Josh said, "Rachel Lane is not a greedy woman. I think she might settle at twenty million per heir."
The lawyers' fees doubled-over ten million for Hark alone. Poor Wally, at ten million now, suddenly felt sick and asked to leave the meeting.
Nate was helping Father Phil when the phone rang. It was Josh.
"It couldn't have gone better. I stopped at twenty million, they want fifty."
"Fifty?" Nate said in disbelief.
"Yes, but they're already spending the money. I bet two of them are at the Mercedes garage right now. We should complete the deal on Wednesday."
"I can't wait," Nate said.
Time for a coffee break. "We meet the judge on Wednesday,"
Nate told Phil. "Then I'm going back to the Pantanal to tell Rachel what's happened."
"Are you excited?"
"I don't know. I want to see her, but I'm not sure she wants to see me. She's very happy and she doesn't want any part of this world."
"Then why do it?"
"Because if she rejects the money again, the other side gets everything."
"But you've already said that Rachel won't take the money. She's not going to change her mind," Phil said.
"No. Never."
"So the trip down is a waste of time?"
"I'm afraid so. But at least we'll try."
All the Phelan heirs were in the courtroom except for Ramble. Judge Wycliff explained that the purpose of the meeting was to explore a settlement. He made it clear that he didn't think the Phelan lawyers had much of a case. He asked Josh to tell him about the earlier settlement meeting on Monday.
"I want to know exactly where we are," he said.
Josh was brief. The heirs wanted fifty million dollars each. Rachel was offering twenty million to settle.
Nate was bored. It would be fun to stand up and tell them that Rachel wasn't offering any money to settle, and run out of the room. They would sit in shock for a few seconds, then they would chase him like hungry dogs.
When Josh finished, Hark began to speak. He talked about the Phelan children and their problems, admitting that they were rich and spoiled. Their father didn't care for them and they hadn't learned the normal lessons children learn from their parents.
They made many mistakes when they received five million dollars on their twenty-first birthdays. Now they knew better. Hark spoke well, and when he sat down the room was silent.
The lawyers thought Nate controlled the money. He could fight them for an hour or two, try to offer less than the fifty million. But he wasn't in the mood.
"My client will agree to fifty million," he said.
"Well, then," Wycliff asked. "Do we have a deal?"
Out of habit, the Phelan lawyers put their heads together. They grouped around Hark and tried to whisper, but words failed them.
"It's a deal," Hark announced, twenty-six million dollars richer.
Rachel had to sign and approve the settlement. Nate said that it would take a few days for him to get the signature.
مشارکت کنندگان در این صفحه
تا کنون فردی در بازسازی این صفحه مشارکت نداشته است.
🖊 شما نیز می‌توانید برای مشارکت در ترجمه‌ی این صفحه یا اصلاح متن انگلیسی، به این لینک مراجعه بفرمایید.