سرفصل های مهم
فصل 13
توضیح مختصر
زمان مطالعه

13 دقیقه

سطح

متوسط
دانلود اپلیکیشن «زیبوک»
این فصل را می‌توانید به بهترین شکل و با امکانات عالی در اپلیکیشن «زیبوک» بخوانید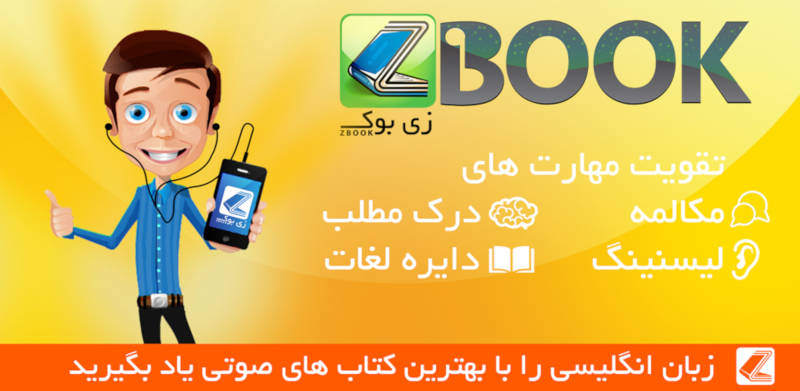 متن انگلیسی فصل
CHAPTER THIRTEEN
The Lawsuit
The first stage of the lawsuit began on Monday, February 17. All the people who wanted to fight Troy Phelan's will had to declare their interest. Nate could question them to see if they were acceptable witnesses.
Nate didn't want to spend two weeks in a room full of lawyers. His attitude changed when he met the Phelan heirs.
The first witness was Mr. Troy Phelan Jr.
Nate introduced himself. "Are you currently under the influence of any drugs or alcohol?" he began pleasantly.
"I am not," Troy Junior said angrily.
"Which one is your lawyer?" Nate asked, waving at the crowd opposite.
"Hark Gettys."
The lawyers were annoyed. Nate hadn't learned which lawyers represented each client. It showed that he didn't respect them.
"How many wives have you had?"
"How many have you had?" Junior shot back.
"Let me explain something to you, Mr. Phelan," Nate said. "I will say this very slowly, so listen carefully, I am the lawyer, you are the witness, I ask the questions, you give the answers. Now let's try again. How many wives have you had?"
An hour later they finished with his marriages, his children, his divorce. Junior was sweating and wondering when it would end.
Nate used one question to lead to another. No detail was too small for him to investigate.
The afternoon was even harder. Nate asked about the five million dollars Troy Junior received on his twenty-first birthday.
"How was the money given to you?" Nate asked.
"It was placed in an account in a bank!"
"How did you get money from the account?"
"By writing checks."
He wrote a lot of them. Troy Junior never returned to college after he received the money. He simply partied. Nate revealed that Troy Junior didn't work for nine years. He played golf and football, bought cars, spent a year in the Bahamas, and lived in a grand style until his money ran out. Then he crawled back to his father and asked for a job.
Nate talked about what Troy Junior did after his father died. "You bought two expensive Porsches on credit. Now, two months later, you haven't paid a dime. You owe money for furniture. American Express wants more than fifteen thousand dollars. A bank is taking you to court because you owe them money. Correct?"
The witness nodded. They finally stopped at six o'clock. Ten minutes later, Troy Junior was in a bar two kilometers away.
The next day, they started again. Nate looked at Troy Junior and recognized the face of a drunk-the red eyes, the pink cheeks and nose.
He questioned Junior about the day his father died.
"You saw the psychiatrists examine your father? You missed nothing?"
"No, I missed nothing."
"Your family hired Dr. Zadel, correct?" For ten minutes, Nate questioned him about Dr. Zadel. He got what he wanted. Zadel was hired because he had an excellent reputation and was very experienced. Troy Junior admitted that he was pleased with Zadel, and had left the building believing that his father was sane.
"So why did you fire Dr. Zadel?"
"Because he was wrong. My father fooled the doctors, then jumped out of the window. He was obviously crazy."
"What would have happened if your father had signed the other will and not the handwritten one? And then he jumped? Would he be crazy?"
"We wouldn't be here."
Nate moved on to talk about the money Junior owed and his failed businesses. He finally freed the witness at five-thirty, day two.
He started the next day with Rex Phelan. Again, Nate asked hard questions about Rex's business deals. By noon of the following day, he'd revealed that Rex owed more than seven million dollars, there were a lot of court cases against him, and the FBI was investigating him.
During the afternoon, Nate talked about the five million inheritance Rex wasted. At the end of the day, the Phelan lawyers hoped that the worst was behind them-but they weren't sure.
Libbigail came in early on Friday morning. Nate asked about her five million and, under pressure, she told stories of good drugs and bad men. She now lived with an ex-biker and exaddict called Spike.
"What would you do if you got one sixth of your father's estate?" Nate asked.
"Buy lots of things," she said. "But I would be smart with the money this time. Real smart."
"What's the first thing you would buy?"
"The biggest motorcycle in the world for Spike. Then a nicer house." Her eyes danced as she spent the money.
Mary Ross Phelan Jackman followed. The early questions revealed that she took her five million and lived in Italy for three years. At twenty-eight she married a doctor and had two girls. It wasn't clear how much of the money was left. They lived well, but were heavily in debt.
Ramble came in after lunch. After a few questions, it was obvious that he was as stupid as he looked. He said that he seldom went to school, lived alone in a basement, liked to play the guitar, and planned to be a rock star soon. He played no sports, had never seen the inside of a church, spoke to his mother as little as possible, and watched MTV when he was awake and not playing his music.
Geena was the last witness of the week. Four days after her father's death, she and her husband had signed a contract for a 3.8-million-dollar house.
"How do you plan to pay for the home?" Nate asked.
The answer was obvious, but she couldn't confess it. "We have money," she said.
"Let's talk about your money," he said with a smile. "You're thirty years old. Nine years ago you received five million dollars? How much is left?"
She struggled with the answer for a long time, but finally admitted that there was only two hundred thousand dollars in her bank account. Her husband, Cody, had invested millions in bad business deals.
As Nate left the city that night, he thought about the Phelan heirs. He felt sorry for them, for the way they were raised, but he knew that in their hands the money would cause pain and unhappiness.
It was late when he arrived in St. Michaels, and as he passed the church he wanted to stop, go inside, kneel, and pray to God to forgive him for the sins of the week.
The next day, Nate sat with Phil on the front steps of the Stafford house.
"I'm planning a trip," he said quietly. "1 need to see my kids. I have two younger ones, Austin and Angela, in Salem, Oregon. My older son is a student in Evanston, and I have a daughter in Pittsburgh."
"When did you see them last?"
"It's over a year since I saw Daniel and Kaitlin, the two from my first marriage. I took the two younger ones to a ball game last July. I got drunk and don't remember driving back home."
"Do you expect the trip to be successful?" Phil asked.
"I'm not sure what to expect. I want to hold my kids and apologize for being such a bad father, but I'm not sure how that's supposed to help them now."
"You can't keep on blaming yourself, Nate. You're allowed to forget the past. God certainly has. Show your kids what you are now."
Later, long after Phil had gone home, Nate sat by the fire and began another letter to Rachel. It was his third. "Dear Rachel," he began, "I have just spent a very unpleasant week with your brothers and sisters." He told her he was sending a check to World Tribes for five thousand dollars for a boat and medical supplies. A lot of good things, he informed her, could be done with her inheritance.
At eight-thirty on Tuesday morning, Snead came into the courtroom. The lawyers had been coaching him for weeks. It was important that the judge believed his stories.
Josh had known Snead for many years. Mr. Phelan often talked about getting rid of him. Josh guessed that he was being paid to give evidence, and had discovered that Snead now had an expensive apartment and a new car.
Snead was ready. If Nate asked him whether he was being paid to appear, Snead would lie about the half a million dollars he had already received and the promise of a further four and a half million.
Nate introduced himself, and then asked loudly, "Mr. Snead, how much are you being paid to give evidence in this case?" Snead thought the question would be, "Are you being paid?" not, "How much?" He looked wildly at Hark Gettys. Mr. O'Riley seemed to know everything.
The Phelan lawyers shrank in their seats.
"How much are you being paid?" Nate asked again.
"Five hundred thousand dollars," Snead admitted.
"Have you already received this money?"
Snead didn't know whether to lie or tell the truth, so he said, "Yes."
"Half a million now, how much later?" Nate asked.
Anxious to start lying, Snead answered, "Nothing."
"Who paid you this money?"
"The lawyers for the Phelan heirs."
"Did you go to them, or did they go to you?"
"I went to them" Finally, Snead was on familiar territory. "I was with Mr. Phelan before he died and I knew the poor man was out of his mind."
"How long did you work for Mr. Phelan?"
"Thirty years."
"And you knew everything about him, right?"
"Yes."
"And you didn't tell anyone that he was crazy?"
Snead thought he was doing well. "It was a private matter."
"Until now. Until they offered you half a million dollars, right?"
Snead could not think of a quick reply.
"In the last fourteen years of his life, Mr. Phelan wrote eleven wills. In one of them, he left you a million dollars. Did you tell anyone then that he was crazy?"
"It wasn't my job to tell."
Nate continued to question him. Late in the afternoon he suddenly asked, "Did you sign a contract with the lawyers when you took the half a million?"
A simple no would have been enough, but Snead hesitated, looked at Hark, and then looked at Nate.
"Uh, of course not," he said. Nobody believed him.
Nicolette, the secretary, lasted for eight minutes. She was twenty-three, with few qualifications except for a nice chest, a pretty face, and blond hair.
Nate asked, "Did you ever have s@x with Mr. Phelan."
She tried to look embarrassed, but said yes anyway.
"For how long?"
"Usually ten minutes."
"No, I mean for how long a period of time? Starting in what month and ending when?"
"Oh, I only worked there for five months."
"Did Mr. Phelan have any marks on his body?"
Any of the Phelan wives could have told the lawyers that Troy had a purple mark the size of a silver dollar at the top of his right leg. Nobody had asked.
"Not that I recall," Nicolette answered.
"No further questions," Nate said.
Nicolette left the room and Nate slid a photo across the table to his enemies. It was a picture of Troy Phelans body. Nate didn't say a word, didn't need to. The mark stared out from the photo.
مشارکت کنندگان در این صفحه
تا کنون فردی در بازسازی این صفحه مشارکت نداشته است.
🖊 شما نیز می‌توانید برای مشارکت در ترجمه‌ی این صفحه یا اصلاح متن انگلیسی، به این لینک مراجعه بفرمایید.