سرفصل های مهم
فصل 04
توضیح مختصر
زمان مطالعه

10 دقیقه

سطح

ساده
دانلود اپلیکیشن «زیبوک»
این فصل را می‌توانید به بهترین شکل و با امکانات عالی در اپلیکیشن «زیبوک» بخوانید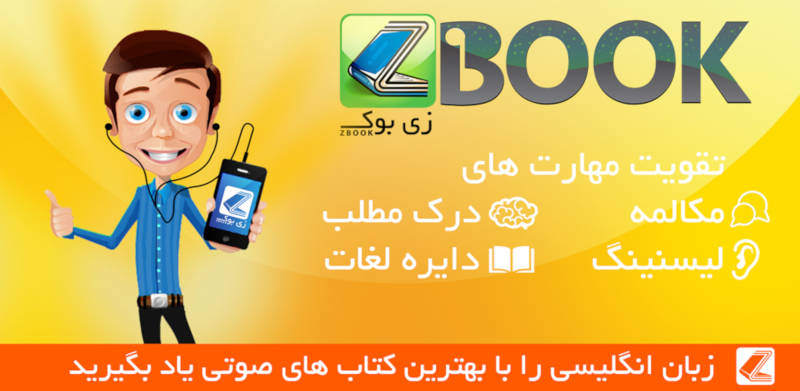 متن انگلیسی فصل
CHAPTER FOUR
Into the Pantanal
Valdir Ruiz was a pleasant man, happy with life in the way most Brazilians tend to be. He worked efficiently in his small office, just him and a secretary. He was proud of his English.
He produced a large air map and pointed to the Pantanal. No roads or highways. More than 100,000 kilometers of swamp. There were four red Xs along the western edge of the map, near Bolivia.
"There are tribes here," he said to Nate, pointing to the marks. "Guato and Ipicas"
"How large are they?" Nate asked.
"We don't really know," Valdir replied, his words very slow and careful. He was trying hard to impress the American with his English. "A hundred years ago, there were many more. But the tribes grow smaller. They have little contact with the outside world. Their culture hasn't changed for 1,000 years."
"Do we know where the missionaries are?"
"It is difficult to say." Valdir pointed at two of the Xs. "These are Guato. There will probably be missionaries around here. You must understand that there are at least twenty different American and Canadian groups with missionaries in Brazil. It's easy to get into our country, and it's easy to move around. No one really cares who is out there and what they are doing."
Nate pointed at Corumba, then to the nearest red X. "How long does it take to get from here to there?"
"By plane, about an hour. By boat, from three to five days."
"Then where's my plane?"
"It's not that easy," Valdir said. He pointed. "These are cattle farms. Only a few can be reached by boat, so they use small airplanes. The airstrips are marked in blue. Even if you flew into the area, you would have to use a boat to get to the Indians."
"How good are the airstrips?"
"They're all grass. Sometimes they cut the grass, sometimes they don't. The biggest problem is cows."
"Cows?"
"Yes, cows like grass. Sometimes it's hard to land because the cows are eating the airstrip."
"Could I fly into the Pantanal, then rent a boat to find the Indians?"
"No. The boats are here in Corumba. So are the guides."
"I'd like to fly over the area," Nate said.
Valdir rolled up the map. "I can arrange an airplane and a pilot."
"What about a boat?"
"I'm working on that. This is the flood season and most of the boats are in use. The rivers are up. I must warn you that air travel can be dangerous. The planes are small, and if there is engine trouble, well… There's no place to put a plane down in an emergency. A plane went down a month ago. They found it near a river, surrounded by alligators."
"What happened to the passengers?" Nate asked, afraid of the answer.
"Ask the alligators."
They walked to the window and watched the traffic. "I think I have found a guide," Valdir said. "He's a young man, just out of the army. He speaks English very well. His father was a river pilot."
Across the street was a small bar with three tables on the sidewalk. A red sign advertised beer. Two men shared a table with a large bottle of beer between them. It was perfect - a hot day, a party mood, a cold drink enjoyed by two friends.
Nate's head began to spin. His heart was beating fast and his breathing stopped. His hands shook. He could taste the beer. The slide was beginning. He took a deep breath. The moment would pass; he knew it would.
He thanked Valdir and left the office. He walked toward the river and found a small park. The late afternoon was humid; his shirt was stained with sweat and stuck to his chest. What happened back at Valdir's office had scared him. He sat on the edge of a picnic table and looked at the great Pantanal lying before him. A musician began to play his guitar as the sun sank slowly over the Bolivian mountains not far away.
A pilot agreed to fly but he wanted to leave early and be back in Corumba by noon because it was Christmas Eve.
Valdir had hired a guide called Jevy. He was twenty-four, single, and strong. He ran into the Palace Hotel wearing a bush hat, shorts, black army boots, and a shiny knife in his belt. Nate liked him immediately.
His truck was old but ready for the jungle. They roared through the streets of Corumba, slowing only slightly at red lights, completely ignoring stop signs. Jevy talked as he held the wheel like a race driver. Nate didn't hear a word. His heart stopped at each new intersection.
The airport was empty. The pilot's name sounded like Milton. He was friendly enough, but it was obvious he didn't want to fly or work on the day before Christmas.
"Do you feel safe?" Nate asked Jevy, when the pilot announced he was ready.
Jevy laughed and said, "No problem. This man has four small children and a pretty wife. Why would he risk his life?"
Corumba was immediately beneath them. To the east and north a dozen small rivers spun circles around and through each other. Because of the floods, the rivers were full and in many places ran together.
In the west were the distant mountains of Bolivia. The sky was darker beyond the mountains. Milton dropped to 4,000 meters to stay below the clouds. He was worried about the dark sky.
"We'll watch it for a few minutes," Jevy said. Milton wanted to go home, but Nate at least wanted to see the Indian villages. He still held the faint hope that he could somehow fly to meet Rachel and take her back to Corumba, where they could have lunch in a nice cafe and discuss her father's case.
Raindrops began hitting the windows of the plane, and Milton dropped to 3,000 meters. From over the mountaintops, the storm rushed at them. The winds hit the plane and it dropped suddenly. Nate's head hit the top of the cabin. He was very frightened.
"We're turning around," Jevy shouted.
Sweat covered Milton's forehead. The plane moved hard to the right. The sky toward Corumba was black. Milton turned quickly east and said something to Jevy.
"We can't go to Corumba," Jevy shouted. "He wants to look for a farm. We'll land and wait for the storm to pass."
Nate looked out of his window, and saw nothing, no nice little farms with long airstrips. The plane dropped 100 meters in less than two seconds. Milton pushed the plane down toward the ground. Thunder just above them sounded like a gun in a dark room and shook them to their bones.
Nate caught sight of a river, just below them, and he suddenly remembered the alligators. He didn't want to crash into a swamp.
Milton descended to 300 meters, where the ground could be seen in patches. Nate saw a white object below and shouted and pointed. "A cow! A cow!"
They had seen the airstrip too late to land with the wind, so Milton turned the plane to land in the face of the storm. Nate saw a boy with a stick running through the tall grass. And he saw a cow running away from the airstrip. He saw Jevy staring through the window, eyes wild, mouth open but no words coming out. They hit the grass. The wind lifted them into the air, and then they hit the ground again.
"Cow! Cow!"
The plane crashed into a large, curious cow and turned violently, all the windows bursting open, all three men screaming their last words.
مشارکت کنندگان در این صفحه
تا کنون فردی در بازسازی این صفحه مشارکت نداشته است.
🖊 شما نیز می‌توانید برای مشارکت در ترجمه‌ی این صفحه یا اصلاح متن انگلیسی، به این لینک مراجعه بفرمایید.