سرفصل های مهم
فصل 08
توضیح مختصر
زمان مطالعه

16 دقیقه

سطح

ساده
دانلود اپلیکیشن «زیبوک»
این فصل را می‌توانید به بهترین شکل و با امکانات عالی در اپلیکیشن «زیبوک» بخوانید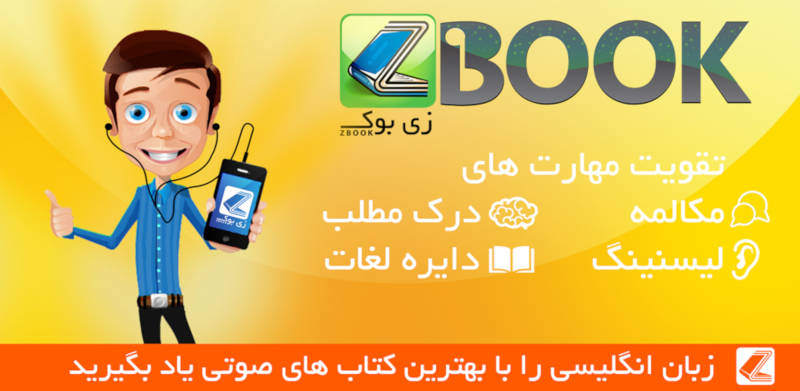 متن انگلیسی فصل
CHAPTER EIGHT
The Missionary
Flowe, Zadel, and Theishen, the three psychiatrists who had declared Troy Phelan sane, were fired. New psychiatrists were found. Hark Gettys bought the first one, at three hundred dollars an hour.
The heirs couldn't pay high hourly fees to the lawyers, so the lawyers agreed to take percentages of the final settlements. Hark wanted 40 percent, but he and Rex finally agreed on 25 percent. Grit squeezed 25 percent out of Mary Ross Phelan Jackman.
The winner was Wally Bright, who insisted on half of Libbigail's settlement. None of the Phelan heirs asked if they were doing the right thing. They trusted their lawyers. No one could afford to be left out.
Because Hark was the loudest of the Phelan lawyers, he caught the attention of Snead. No one had noticed Snead since the suicide. When the will was read, he was sitting in the courtroom, his face disguised with sunglasses and a hat. He'd left in tears.
He hated the Phelan children because Troy hated them. Over the years, Snead had been forced to do many unpleasant things to protect Troy from his families. And in return, Mr. Phelan left him nothing. Not a cent.
Over the years, the old man had made many promises to take care of Snead. He knew that he'd been named in one will. He'd seen the document himself. He would inherit one million dollars when Mr. Phelan died. At the time, Mr. Phelan was worth three billion, and Snead remembered thinking how small a million seemed.
He'd occasionally asked about the matter, but Mr. Phelan had cursed him and threatened to cut him out completely. "You're as bad as my children," he'd said to poor Snead.
Somehow he'd gone from a million to zero, and he was bitter about it. He would join the enemies simply because he had no choice.
He went to Hark Gettys' office. The receptionist explained that Mr. Gettys was very busy.
"So am I," Snead replied rudely. "Give him this envelope. It's urgent. I'll wait for ten minutes, then I'll walk down the street to the next law office."
The envelope held a note that read: "I worked for Troy Phelan for thirty years. I know everything. Malcolm Snead."
Hark appeared immediately, took Snead into a large office, and locked the door.
"So you worked for Phelan for thirty years," Hark said. "Were you with him when he jumped? Did you see him sign the will, the last one?"
Snead was prepared to lie. The truth meant nothing. What was there to lose?
"I saw a lot of things," he said. "And I know a lot more. This visit is about money. Mr. Phelan promised that he would take care of me in his will. There were many promises, all broken."
"Was he crazy?"
"He was or he wasn't. Doesn't matter to me. This is the way I see it. Since they're all heavily in debt, the kids have to contest the will. No jury's going to feel sorry for them. They're a bunch of greedy losers. It'll be a tough case to win. But you and the other lawyers will attack the will, and you'll create this huge lawsuit that gets in the newspapers. You don't have much of a case, so you hope for a settlement before you go to court. The size of your settlement depends on my information about Mr. Phelan's state of mind."
"What do you want?"
"Money. Five million."
"That's a lot."
"It's nothing. I'll take it from this side or the other. It doesn't matter."
"Any more witnesses?" Hark asked.
"Only one. Her name is Nicolette. She was Mr. Phelan's last secretary. She can be bought."
"You've already talked to her."
"Every day. We're a package. She's covered in the five million." Hark closed his eyes and rubbed his forehead. "I don't object to your five million. I just don't know how we can get it to you. I need to think about this."
"I'm in no hurry," Snead said. "I'll give you a week. If you say no, then I'll go to the other side."
"There is no other side."
"Don't be so certain."
"You know something about Rachel Lane?"
"I know everything," Snead said, then left the office.
At dawn the current was strong, so they moved with it as the sun rose. The only sound was the rush of the water.
"I guess we're lost, aren't we?" Nate said.
"I know exactly where we are."
"Where?"
"Were in the Pantanal. And all rivers run to the Paraguay."
Jevy tried to start the motor. On the fifth pull, the motor caught and then died.
"I'll die here," Nate said to himself. "I'll either drown, starve, or be eaten."
To their surprise they heard a shout. A kid of no more than fifteen came toward them in a tiny canoe. A long lazy conversation followed.
"What's he saying?" Nate asked Jevy.
"He says the Indians are not far away."
"How far?"
"One hour, maybe two."
"Can he take us there?"
"He may want a few dollars."
"Fine." The Phelan estate on one side of the table, and this little kid on the other.
"Ten dollars," Jevy said, after another brief discussion.
"OK." For ten dollars, they would be delivered to Rachel Lane.
They followed the boy in the canoe for twenty minutes until they entered a small shallow stream. It was almost one when they came to the higher ground.
The boy seemed afraid to go further. "Just up there," he told Jevy.
Nate gave him the money and they thanked him. The boy turned back with the current and disappeared quickly.
The river ran into a forest where the trees hung low over the water. Nate felt as if they were being watched. He waited for an attack of deadly arrows by Indians dressed in war paint and trained to kill anyone with a white face.
But they saw children first, happy little brown bodies splashing in the water. The mothers were bathing too. Jevy stopped the engine and began talking and smiling. An older girl ran away, toward the settlement.
Three men arrived within minutes. The oldest one said he spoke Jevy's language.
After a few minutes, Nate said, "Translation, please. What about the woman?"
"Don't rush it. I'm still trying to persuade them not to burn you alive."
More Indians arrived. Their huts were 100 meters away, near the edge of the forest. A little boy studied Nate. Very softly he said, "Hello." Nate knew they were in the right place.
No one else heard the boy. Nate leaned forward, and softly said, "Hello."
"Goodbye," the boy said. Rachel had taught him at least two English words.
"What is your name?" Nate whispered.
"Hello," he repeated.
Under the tree, the male Indians were talking.
"What about the woman?" Nate repeated to Jevy.
"I'm not sure. I think she's here."
They talked some more, then the Indians left-men first, then the women, then the children.
"Did you make them mad?" Nate asked.
"No. They want to have a meeting."
"Do you think she's here?"
"I think so." Jevy took his seat in the boat and prepared to sleep.
They began to walk at about three P.M. A small group of young men led them away from the river, along the path to the village, then out again into the woods. They crossed another trail. Eventually they saw the first hut, then smelled smoke.
When they were 200 meters away, the leader pointed to a shaded area near the river. Nate and Jevy were led to a bench and left there with two guards while the others went to the village.
They wouldn't have brought them so far if Rachel weren't nearby. As Nate rested on the bench and stared at the tops of the huts in the distance, he had many questions about her. What would she look like? What kind of clothes would she wear? How long since she'd seen civilization? Was he the first American to visit the village? How would she react to his presence? And to the money?
Both of the guards were asleep when there was movement from the settlement. A group of men walked toward them, and Rachel was with them. Nate saw a light yellow shirt among the brown-skinned chests, and a lighter face under a hat. She was slightly taller than the Indians and carried herself elegantly. She could have been out for a walk among the flowers.
The Indians stopped, but Rachel kept walking. She removed her hat. Her hair was brown and half-gray, and very short. She was forty-two years old but she looked younger. She didn't shake hands, nor did she give them her name.
"My name is Nate O'Riley. I'm an attorney from Washington."
"And you?" she said to Jevy.
"I'm Jevy Cardozo, from Corumba. I'm his guide."
She looked them up and down with a slight grin. The moment was not at all unpleasant for her.
"What brings you here?" she asked.
"I'm looking for Rachel Lane. My company has important legal business with her"
"What kind of legal business?"
"I can only tell her."
"I'm not Rachel Lane. I'm sorry."
Jevy sighed and Nate's shoulders dropped. She saw every movement. "Are you hungry?" she asked them.
They both nodded. She called the Indians. "Jevy," she said, "go with these men into the village. They will feed you and give you enough food for Mr. O'Riley."
She sat with Nate on the bench and watched silently as the Indians took Jevy to the village. He turned around once, just to make sure Nate was OK.
"Rachel Lane disappeared many years ago," the woman said, looking at the village in the distance. "I kept the name Rachel, but dropped the Lane. It must be serious or you wouldn't be here." She spoke softly and slowly.
"Troy's dead. He killed himself three weeks ago."
She lowered her head slightly, closed her eyes, and prayed. It was a brief prayer followed by a long pause. Silence didn't bother her.
"Did you know him?" she finally asked.
"I met him once years ago. No, I didn't know him."
"Neither did I. He was my father, but he was always a stranger. How did you find me?"
"Troy tried to find you before he died, but couldn't. He knew you were a missionary with World Tribes, and that you were in this part of the world. It became my job to find you. He had an awful lot of money. That's why I'm here. We need to talk business."
"Troy left me something in his will?"
"You could say that."
"I don't want to talk business. I want to chat. I was with a patient just an hour ago when the boys came to tell me that an American was here. I ran to my hut and started praying. God gave me strength."
"I thought you were a missionary."
"I am. I'm also a doctor. I changed my name after college, before medical school. That's probably when the trail ended."
A light wind came in from the river. She saw him glance at his watch. "The boys are bringing your tent here."
"We'll be safe here, won't we?"
"Yes. God will protect you. Say your prayers."
"Are these Indians friendly?"
"Mostly. But they don't trust white people."
"What about you?"
"I've been here eleven years. They accept me. There was a missionary couple here before me. They'd learned the language and translated the Bible. And I'm a doctor. I made friends when I helped the women through childbirth."
Jevy appeared with a group of Indians. One of them handed Rachel a small square basket. She passed it to Nate, who removed a small loaf of hard bread.
"We're staying here tonight," Nate said to Jevy.
"It's the best spot," Rachel said. "I would offer you a place in the village, but the chief must approve a visit by white men."
"I would like to leave by noon tomorrow," Nate said.
"That will also be the chief's decision."
"You mean we can't leave when we want?"
"You will leave when he says you can leave. Don't worry."
"Are you and the chief close?"
"We get along."
For a few minutes, Rachel watched as Jevy and Nate struggled with the tent. "I'm going," she announced. "You'll be OK here."
"What time do you folks wake up around here?" Nate asked.
"An hour before sunrise."
"I'm sure we'll be awake," Nate said, looking at the tent. "Can we meet early? We have a lot to discuss."
"Yes. I'll send some food in the morning. Then well talk. Say your prayers, Mr. O'Riley."
She stepped into the darkness and was gone.
مشارکت کنندگان در این صفحه
تا کنون فردی در بازسازی این صفحه مشارکت نداشته است.
🖊 شما نیز می‌توانید برای مشارکت در ترجمه‌ی این صفحه یا اصلاح متن انگلیسی، به این لینک مراجعه بفرمایید.