سرفصل های مهم
فصل 02
توضیح مختصر
زمان مطالعه

16 دقیقه

سطح

متوسط
دانلود اپلیکیشن «زیبوک»
این فصل را می‌توانید به بهترین شکل و با امکانات عالی در اپلیکیشن «زیبوک» بخوانید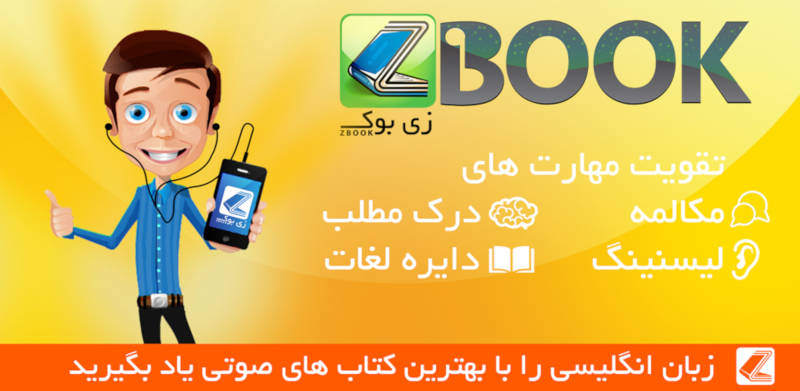 متن انگلیسی فصل
CHAPTER TWO
Troy Phelan's Testament
Snead reached the balcony just in time to scream in horror, then he watched helplessly as Mr. Phelan fell silently, growing smaller and smaller until he struck the ground. Snead stared in disbelief, then he began to cry.
Josh Stafford was a step behind him and witnessed most of the fall. It took him a minute or two to recover from the shock and start thinking like a lawyer again. He watched the family down below collect around Phelans body, then he went back into the room.
The camera was still on. Snead faced it, raised his right hand and swore to tell the truth, then explained what he'd just witnessed. Stafford opened the envelope and held the yellow sheets of paper close enough for the camera to see.
"Yes, I saw him sign that," Snead said. "Just seconds ago."
"Did he say this was his last will and testament?"
"He called it his testament."
Stafford made Durban repeat the same statement, then placed himself in front of the camera and gave his version of events. When he finished, he told Snead to leave the room.
Stafford turned back to the camera, and looked at the sheets of yellow paper. The first sheet was a letter. Stafford spoke to the camera: "This letter is dated today, Monday, December 9, 1996. It is addressed to me from Troy Phelan. I will read it in full.
'"Dear Josh: I am dead now. These are my instructions, and I want you to follow them closely. First, I want a quick examination of my body. Second, there will be no funeral. I want to be cremated and my ashes scattered from the air over my ranch in Wyoming. Third, I want you to keep my will secret until January 15, 1997. The law does not require you to produce it immediately. Goodbye. Troy."'
Stafford carefully picked up the second piece of paper. "This is a one-page document. It is the last testament of Troy L. Phelan. I will read it all: "'The last testament of Troy L. Phelan. To each of my children, Troy Phelan Jr., Rex Phelan, Libbigail Jeter, Mary Ross Jackman, Geena Strong, and Ramble Phelan, I give enough money to pay off any debts they have today. Their future debts will not be covered by this gift. If any of these children attempt to contest this will, then they will receive nothing.
"'To my ex-wives, Lillian, Janie, and Tira, I give nothing. They were adequately provided for in the divorces.
"'The rest of my estate I give to my daughter Rachel Lane, born on November 2, 1954, in New Orleans, Louisiana, to a woman named Evelyn Cunningham, who is now dead.'"
Stafford had never heard of these people. He paused, then went on.
"'I appoint my trusted lawyer Josh Stafford to carry out this will. Signed, December 9, 1996, three P.M., by Troy Phelan.'" Stafford placed it on the table and picked up the third sheet. "This is a note addressed to me again. I will read it: 'Josh: Rachel Lane is a World Tribes missionary on the Brazil-Bolivia border. She works with an Indian tribe in a region known as the Pantanal. The nearest town is Corumba. I couldn't find her. I've had no contact with her in the last twenty years. Signed, Troy Phelan.'"
Stafford put down the last piece of paper and turned to Durban. "He thought of everything."
"He's a very cruel man," Durban said. "Can you imagine the money those fools will spend in the next month?"
"It seems a crime not to tell them."
"We can't. We have our orders."
Outside Lillian's large house in Falls Church, a group of journalists waited on the street for a family member to come out. Inside, Phelans four eldest children gathered. They tried to be serious and sad. It was difficult. Fine wine was served, lots of it. By midnight T.J. and Rex were drunk, celebrating their fabulous new wealth.
The following day, Stafford met Tip Durban and together they drove to the medical examiner's office in McLean.
"The cause of death is obvious. There's no trace of alcohol or drugs," the medical examiner said. "And there was no sign of cancer. Troy was in good health at the time of his death."
"Did he tell you he had cancer?" Durban asked Stafford on the drive back.
"Yes, several times."
"Why did he lie?"
"Who knows? Everybody thought he was dying."
"Why did he jump?"
"He was a very lonely old man."
"It seems like a nasty trick," Durban said. "He promises money to his family, their psychiatrists say that he isn't crazy, then at the last minute he signs a different will. Why did he hate them so much?"
"They embarrassed him. They fought with him. They never earned an honest dime, and they spent many of his millions. Troy never planned to leave them anything."
Back at his office, Stafford talked to members of his team. "You have to find a person who, I suspect, does not want to be found."
He told them what he knew about Rachel Lane. There wasn't much. "First, find out about the World Tribes Missions. Who are they? How do they operate? How do they pick their people? Where do they send them? Everything. Find out about her mother, Evelyn Cunningham. She's dead now. Find out all you can."
T.J. nursed a sore head until noon, then drank a beer. He walked around his dirty apartment. He couldn't find his wife. He and Biff had been through three fights already that day.
He opened another beer and looked at himself in the mirror in the hall. "Troy Phelan, Jr.," he said. "Son of Troy Phelan, tenth richest man in America, worth eleven billion. Yes!"
He dressed in his best suit, a gray one he'd worn yesterday when Dear Old Dad faced the psychiatrists and performed so wonderfully. "Armani, here I come," he whistled joyfully.
Life had been soft and luxurious for the first twenty years, and then he received his inheritance. His five million had disappeared before he reached thirty and his father hated him for it.
"What can I do with half a billion dollars?" he asked himself as he drove along the highway. "Five hundred million tax-free." He began to laugh.
His first stop was the BMW-Porsche garage run by his friend, di@kie.
"Biff would like a Porsche, a red 911."
"When?"
Troy stared angrily at him. "Now."
"Sure, T.J. What about money?"
"I'll pay for it the same time I pay for my black one. Also a 911. How much are they?"
"About ninety thousand each."
"No problem. When can we have them?"
"In a day or two. When will you have the cash?" di@kie asked. "In a month or two. But I want the cars now."
di@kie looked away. "Listen, T.J., I can't hand over two new cars without payment."
"Fine. I'll go somewhere else. I could buy this whole garage, you know. I could walk into any bank right now and ask for ten million or twenty million and buy this place. They would happily give me the money. Do you understand?"
di@kie's eyes narrowed. "How much did he leave you?"
"Enough to buy the bank. Are you giving me the cars or shall I go down the street?"
"Let me find the cars."
Ramble spent the day in his room, smoking, listening to music, and ignoring everyone. He hadn't been to school for weeks. His lawyer had told him that the money would go into a trust until he was either eighteen or twenty-one. Until then, he would get a generous amount of money to spend every month.
He would form a band called Ramble. He would play guitar and sing and chase girls.
Two floors up Tira, his mother, spent the day on the phone chatting with friends. Most of them gossiped long enough to ask how much she might get from the estate, but she was afraid to guess. When she divorced Troy she got ten million and the house. She was now down to her last two million dollars. Her needs were so great. Her friends had beach houses in the Bahamas and she had to stay in luxury hotels. They bought their clothes in New York; she picked her clothes up locally. Their children went to the best schools, out of the way; Ramble was in the basement and wouldn't come out.
Geena Phelan Strong was thirty and married to Cody, husband number two. He had big dreams, but after six months his businesses had made huge losses. The five million Troy gave Geena on her twenty-first birthday had shrunk to less than a million, and their debts were growing. Then Troy jumped from the window.
They spent the morning looking for homes in Swinks Mill, the place of their grandest dreams. By dusk they were looking at an empty house priced at four and a half million and seriously considering making an offer.
Rex, age forty-four, brother of T.J., was under criminal investigation. A bank had failed and the FBI was making fierce inquiries. He owed more than seven million dollars. Now Troy was dead, Rex could stop worrying. He could pay his debts and play with his money.
He spent the day with Hark Gettys, his lawyer. He wanted the money quickly, desperately, and he pressured Gettys to call Josh Stafford.
"We have to see that will!" he shouted at Hark throughout the day. Hark calmed him with a long lunch and good wine. Amber, Rex's wife, dropped by and found them both drunk. She wasn't angry. She loved Rex more than ever now.
Hark Gettys was excited. The old man was dead, and his crazy family was a lawyer's dream. This was his chance to start his own company and to make a lot of money. He wanted a long fight over the will, a fight that would make him famous and rich.
According to the internet, the World Tribes Missions' headquarters was in Houston, Texas. Their goal was to spread Christianity around the world, and they had 4,000 missionaries working with native peoples. Twenty-eight Indian tribes in Brazil were being ministered to by World Tribes missionaries. These missionaries received training in living in the jungle, languages, and medical skills.
So, Rachel lived in a hut and slept on a bed she'd built herself and cooked over a fire. She ate food she'd grown or trapped and killed, and taught Bible stories to the children and the adults. She knew nothing, and certainly cared nothing, for the worries and pressures of the world.
"We may never find her," Durban said. "No phones, no electricity. You have to climb through the mountains to get to these people."
"We have no choice," Josh said. "We called the World Tribes Missions and they won't tell us anything. They wouldn't even confirm that this woman exists. But I have an idea. We have to send someone to find Rachel Lane, right? And we can't just send anyone. It has to be a lawyer, someone who can explain what's happening. And it has to be someone from our company. But it's not going to be a quick trip. Brazil's a big country. We're talking jungles and mountains. These people have never seen a car. It might take at least a week."
"So who do we send?" Durban asked.
"What about Nate?"
Nate O'Riley was a partner who was, at the moment, locked away in a private hospital in the Blue Ridge Mountains. In the past ten years he'd been a frequent visitor to this hospital, each time trying to stop drinking and taking drugs. Now, at the age of forty-eight, he had no money, was twice divorced, and the government was chasing him for nonpayment of taxes.
"He used to be an outdoor type, didn't he?" Durban asked.
"Oh yeah. Rock climbing, diving, all that crazy stuff. Then the slide into alcoholism began and he stopped all that."
The slide had begun in his mid-thirties. He was a star in the legal practice but he began drinking heavily and using drugs. He ignored his family, and then he lost a lawsuit and fell apart. The firm sent him to a hospital to recover. He could stay clean for months, even years, but he always crashed.
Four months earlier, he'd locked himself in a hotel room with a bottle of vodka and a sack of pills. Josh sent him to the hospital for the fourth time in ten years.
"It might be good for him," Durban said. "You know, to get away for a while."
مشارکت کنندگان در این صفحه
تا کنون فردی در بازسازی این صفحه مشارکت نداشته است.
🖊 شما نیز می‌توانید برای مشارکت در ترجمه‌ی این صفحه یا اصلاح متن انگلیسی، به این لینک مراجعه بفرمایید.