سرفصل های مهم
فصل 03
توضیح مختصر
زمان مطالعه

13 دقیقه

سطح

ساده
دانلود اپلیکیشن «زیبوک»
این فصل را می‌توانید به بهترین شکل و با امکانات عالی در اپلیکیشن «زیبوک» بخوانید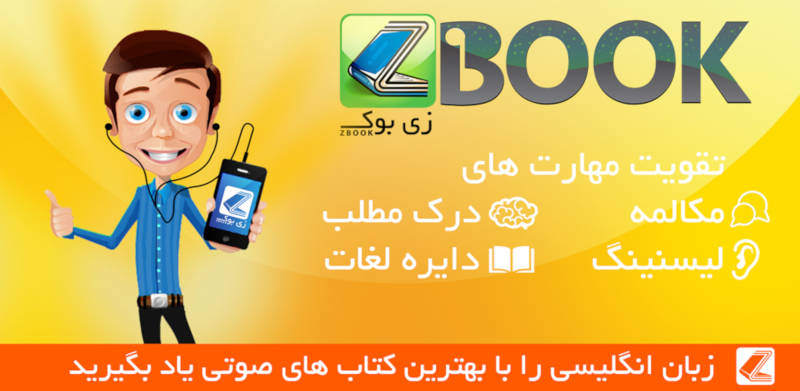 متن انگلیسی فصل
CHAPTER THREE
Nate's Mission
Nate walked to his window and looked at the Shenandoah Valley 1,000 meters below. It was covered with new snow. He remembered that it was almost Christmas and the thought saddened him. The kids were gone now, either grown or taken away by their mothers. The last thing Nate wanted was another Christmas in a bar with other drunks.
Breakfast was black coffee, which he had with his nurse, Sergio. For the last four months, Sergio had also been his best friend. He knew everything about the miserable life of Nate O'Riley.
"You have a guest today. Mr. Stafford," Sergio said. "Wonderful."
Josh had visited once a month. Nate was resting in his room when Josh arrived.
"You look great," Josh said. "How are you doing?"
"I need to get out of here, Josh."
"Your doctor says another week or two."
"Great. Then what? Can I come back to the company?"
"Not so fast, Nate. You have a couple of problems. We can deal with the bankruptcy but that still leaves the problem of your taxes." From 1992 to 1995, Nate had failed to report about sixty thousand dollars in other income.
"So what am I supposed to do?" Nate asked. "Do you think I'm going to prison?"
"Troy Phelan died," Josh said, and it took Nate a second to understand.
"I didn't know. When did he die?"
"Four days ago. Jumped out of a window. He'd just signed two wills - the first prepared by me; the second, and last, he wrote himself. Then he jumped. He left everything to an illegitimate daughter I'd never heard of. I want you to find her."
"Me?"
"Yes. We don't know where she is."
"How much did he-?"
"About eleven billion, before taxes."
"Does she know it?"
"No. She doesn't even know he's dead."
"Where is she?"
"Brazil, we think. She's a missionary working with a tribe of Indians."
"How long will I be gone?" Nate asked.
"It's a wild guess, but I'd say ten days. There's no hurry and she might be hard to find."
"What part of the country?"
"West, near Bolivia. This mission she works for sends its people into the jungles, where they minister to Indians from the Stone Age."
"You want me to find the right jungle, then walk into it to find the right tribe of Indians. I tell them I'm a friendly lawyer from the States and they should help me find a woman who probably doesn't want to be found."
"Something like that. Think of it as an adventure. Someone has to go, Nate. A lawyer from our firm has to meet this woman face to face, show her a copy of the will, explain it to her, and find out what she wants to do next. It can't be done by a Brazilian lawyer."
"And if I say no?" Nate asked.
Josh smiled. "We'll find someone else. Think of it as a vacation. You're not afraid of the jungle, are you?"
"Of course not."
"Then go have some fun. You can leave next week."
"I'll be there for the holidays. That's a great idea."
"You want to miss Christmas? What about your kids?"
There were four of them, two by each wife. One in graduate school and one in college, two in middle school.
"I haven't heard from them."
"I'm sorry," Josh said. He'd certainly heard from the families. Both wives had lawyers who'd called to ask for money. Nate's oldest child needed money for college fees. He'd called Josh, not to ask about his father's health but, more important, to ask about his father's share of the firm's profits last year.
"Is it in the Amazon?"
"No, the Pantanal, the largest wetlands in the world."
"What happens when I get back? Do I have my office? Am I still a partner?"
"I don't know, Nate. This is your fourth time in the hospital in ten years. If you went back now, you'd go back to the office and be the world's greatest lawyer for six months. You'd ignore the old friends, the old bars, the old neighborhoods. You'd work, work, work. Then there'd be a crack somewhere. An old friend might find you. A girl from another life. You'll slide again. I don't want that to happen."
"A couple of weeks in the Brazilian wetlands is beginning to sound good," Nate said.
"So you'll go?"
"Yes."
Josh left him a thick file on the Phelan estate and its mysterious new heir. And there were two books on the Indians of South America. Nate read for eight hours. He was suddenly anxious to begin his adventure. When Sergio checked on him, he was sitting on the bed, papers around him, lost in another world.
"It's time for me to leave," Nate said.
"Yes, it is," Sergio replied.
The heirs collected huge debts. They signed contracts for new houses. New cars were delivered. They hired people to find the right private jet and give advice about what horse to buy. Several lawyers were fired, and new ones were brought in to replace them.
The Phelan case landed on the desk of Judge F. Parr Wycliff. He was thrilled to get such a famous lawsuit and called Josh Stafford to introduce himself.
"Is there a will?" Wycliff asked.
"Yes, there is a will."
"Where is it? When will the money be released?"
"I have it," Josh said. "My client asked me to wait until January 15."
"Why?"
The reason was simple. Troy wanted his greedy children to spend a lot of money before they found out he hadn't left them anything.
"I have no idea," Josh said.
"What's in the will?"
"I can't tell you."
"I'm a little sympathetic to the Phelan family," Wycliff said. "They have a right to know what's in the will. I think we should read it to them on December 27."
Josh wanted to laugh. Gather them all together, the Phelans and their lawyers and their new friends. Make sure the newspapers know about it. He could hear the crying and the cursing as the Phelans tried to understand what their father had done to them. Suddenly, Josh couldn't wait.
"The twenty-seventh's fine with me," he said.
"Good," Wycliff said. "I'll let everybody know. There are lots of lawyers."
"It helps if you remember that there are six kids and three ex-wives, so there are nine principal sets of lawyers."
"I hope my courtroom is big enough."
"I suggest you read the will," Josh said.
Wycliff intended to. He imagined what would happen. People crowded together, not a sound as the envelope was opened. This would be one of his finest moments, reading a will that gave away eleven billion dollars.
"I assume the will is interesting," the Judge said.
"It's very interesting."
The Judge actually smiled.
As usual, Josh had carefully planned Nate's release. He arrived at the hospital with a bag full of clothes, a passport, tickets, and plenty of cash.
"How do you feel?" Josh asked as they drove south.
"Could you stop at the nearest store?"
"Sure. Why?"
"I'd like to get some beer."
"Very funny."
"I'd kill for a tall Coca-Cola."
Back in the car, Josh said, "Your flight goes to Sao Paulo, then you'll go on to a city called Campo Grande."
"Do these people speak English?"
"No. They're Brazilian. They speak Portuguese."
"How big is Campo Grande?"
"Half a million, but it's not your destination. From there you'll catch a flight to a place called Corumba. There you'll meet a lawyer named Valdir Ruiz. He speaks English. He's a very nice man."
"What am I supposed to do with Valdir?"
"He's looking for a guide to take you into the Pantanal by boat. It's an area of swamps and rivers."
"And snakes and alligators."
"Relax." Josh pointed to the bag behind the passenger's seat. "Open that."
It was made of brown leather. Nate sat it on his knee and opened it.
"Toys," he said.
"That's the latest cell phone. That's the latest computer. Look how small they are."
"Wow. And I'm supposed to use these in the middle of a swamp with snakes and alligators watching?"
"When you find her, I want to know immediately."
"What's this?"
"The best toy in the box. It's a satellite phone. You can use it anywhere on the face of the earth. Keep the batteries charged and you can always find me."
"Do the Indians have electricity?"
"Of course not."
"Then how am I supposed to keep the batteries charged?"
"You'll think of something."
In the crowded airport they drank weak coffee and read newspapers. Josh was very conscious of the bar; Nate didn't seem to be.
"Are you OK?" Josh asked.
"I'm fine. I'm not waiting for you to leave so I can run over to the bar and drink vodka."
"I'm not worried about you," Josh lied.
"Then go. I'm a big boy."
They said goodbye at the gate. At midnight, somewhere over the Caribbean, Nate fell asleep.
The second plane descended and the pilot welcomed them to Campo Grande. Nate read his notes. Six hundred thousand people. A center for the cattle trade. Lots of cowboys. Rapid growth.
When he stepped from the plane, the heat hit him. Two days before Christmas and it was over thirty-five degrees.
He slept most of the hour it took to reach Corumba. Set on the Bolivian border, the city had 90,000 people and was the capital of the Pantanal. River traffic and trade had built the city and kept it going. It was a lazy, pleasant little town. Storekeepers sat outside their stores waiting for customers and chatting with each other. Teenagers raced through the traffic on bikes. Children ate ice cream at sidewalk tables.
Nate's room at the Palace Hotel was on the eighth floor. There was a narrow bed, a desk with a chair, a small refrigerator with bottled water and beer, and a clean bathroom.
Nate stretched his tired body on the bed and went to sleep.
مشارکت کنندگان در این صفحه
تا کنون فردی در بازسازی این صفحه مشارکت نداشته است.
🖊 شما نیز می‌توانید برای مشارکت در ترجمه‌ی این صفحه یا اصلاح متن انگلیسی، به این لینک مراجعه بفرمایید.