سرفصل های مهم
فصل 10
توضیح مختصر
زمان مطالعه

25 دقیقه

سطح

ساده
دانلود اپلیکیشن «زیبوک»
این فصل را می‌توانید به بهترین شکل و با امکانات عالی در اپلیکیشن «زیبوک» بخوانید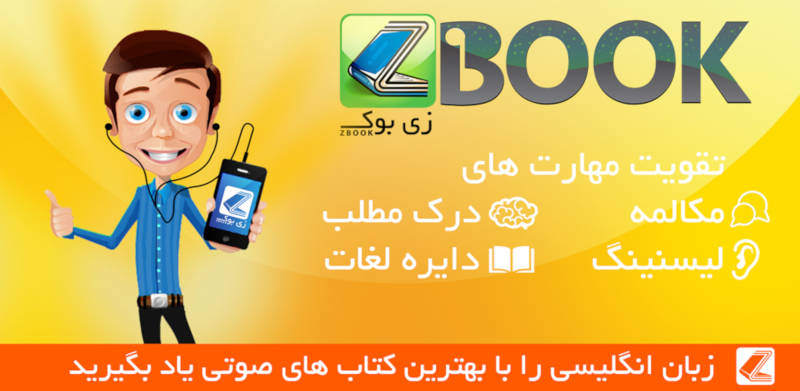 متن انگلیسی فصل
CHAPTER TEN
Esther's Story: A Hopeless Search
Mr Jarndyce, Ada and I were in London again to celebrate Ada's twenty-first birthday. Mr Jarndyce invited Mr Allan Woodcourt to join our party to mark the fact that Ada was now an adult and could make her own decisions.
Before our trip to London, I felt that Ada was not her usual cheerful self, and, not wanting to keep any secrets from her, I decided to tell her that I was going to become Mr Jarndyce's wife and the lady of Bleak House. She was so pleased and happy for me that I became ten times happier than I had been before, and as we left for London, I felt that everything was as it should be.
The birthday dinner was very pleasant, but I know that the four of us felt sad because Richard was absent from our table. After that day Ada and I saw less of each other than usual because I was helping a sick friend. Mr Woodcourt was this friend's doctor, so I saw him quite often during those weeks. He was so gentle and skilful with his patient that I admired him more than ever. He was also helping Mr Badger in his medical practice, but he had not yet found a position with good pay for himself.
When my friend was better and I had more time at home, I began to notice a change in my dear Ada. I saw signs of worry and sadness on her face. I wondered if she was unhappy about the idea of my marriage to Mr Jarndyce and the changes that this would bring to Bleak House. Sometimes I was certain that Ada wanted to tell me something, but she always stopped herself.
One morning I suggested that Ada and I should visit Richard. It surprised me that she did not agree immediately.
'Ada, have you and Richard argued?'
'No, Esther, there is nothing wrong between us.' But I could see tears in her eyes as she said these words.
Soon we were out of the house and looking for Richard's rooms, which I knew were near the Court of Chancery, very near his lawyer's office. I had never been there before and was surprised when Ada found the place with no trouble. We were soon at his door and Ada entered without knocking.
'Ada! Esther! How wonderful to see you,' he said. 'You have just missed Woodcourt - he is the best friend that a man could have, and visits me often.'
'He has kept his promise to me,' I thought to myself.
There were books and papers everywhere, and many had the words Jarndyce and Jarndyce on them. I also noticed that Richard's eyes appeared large and sunken, his lips looked dry, and his body was very thin.
'Do you think this is a healthy place to live, Richard?' I asked.
'It is all right for now, but I will leave here in one of two ways soon. Either there will be an end to our suit, or an end to the suitor. But it will be the suit - don't worry about that! My lawyer and I are doing very well. We understand the case,' he said confidently, but he looked hungry and worried. 'You two remind me of the old days when we three were together and so happy. Sometimes I miss those happy days… I get so tired!'
Ada went to him and put her arms around his neck. 'Esther, dear,' she said very quietly, 'I am not going home again. I am going to stay here with my dear husband. We have been married for two months.'
I held Ada in my arms. I loved her and Richard very, very much, but I felt pity for them at that moment.
'Please forgive us,' Ada cried. 'When I reached twenty-one, we quietly got married. I wanted to tell you, but I worried that you would be in a difficult position if we asked you to keep the news from my cousin John.'
'I have nothing to forgive,' I said. I pitied them, but did not want to damage their happiness. 'I will leave you now, but I must warn you that I won't stay away. I will visit you tomorrow and as often as I can.'
After several goodbyes, I was outside alone and then I cried. I felt so lonely and lost without Ada beside me. What would happen to my two dear friends in that awful place, with Richard worrying about Jarndyce and Jarndyce and going slowly mad?
My guardian had come home after visiting the poor boy I had found at St Albans. The boy was dead, but I did not know it. When I entered the house Mr Jarndyce said, 'You have been crying, little woman.'
'Yes, Ada is not with me, and is so very sorry, Guardian.'
'Is she married, my dear?' Mr Jarndyce asked.
I told him the story, and how Ada hoped that he would forgive her.
'There is no need,' he said. 'But our house is quickly growing very thin.'
'But I will not leave you, and I will do everything I can to make Bleak House a happy place.'
'And you will be successful in that,' said Mr Jarndyce. He put his hand on mine and turned his bright, fatherly look on me.
I felt sad that this was all we could say. I worried that I had not done or said more since the letter and my answer.
---
I was asleep when my guardian knocked very loudly on my bedroom door at about one o'clock, and told me to get up immediately. In a great rush he said that my mother had run away, and that there was now a person at our door who was searching for her under orders from Sir Leicester Dedlock. This man, a detective named Mr Bucket, believed that my mother would be less frightened when he found her if I was with him. I was so nervous and upset that I did not understand the situation clearly, but I knew that my mother was in trouble and that I must try to help her.
I put on my warmest clothes and hurried downstairs. Mr Bucket, in a low voice, read a letter to me that my mother had left for Sir Leicester, and within minutes I was sitting beside him in the waiting carriage.
As we began our search of the streets of London, Mr Bucket asked politely about my handkerchief, which he had found in my mother's drawer. I explained about the brick-makers near St Albans and about Jenny's dead baby, and about a lady in a veil who had paid her for the handkerchief. With this information, Mr Bucket seemed able to form a plan.
First we went to the police station and Mr Bucket left a description of Lady Dedlock with the officers on duty. Then we headed for the river, where a body had been found - fortunately, it was not my mother. Then we stopped at late pubs and travellers' hotels, and at each place Mr Bucket jumped quickly out of the carriage, went inside and then hurried back, shouting, 'Continue, driver!' After examining the empty streets of London, we left the houses behind and were on the dark, snow-covered road towards St Albans.
'Have you found out anything about Lady Dedlock, Mr Bucket?' I asked.
'Nothing certain yet, but we haven't lost much time. Don't worry.'
With more stops and more questions - along the way, it was between five and six o'clock when we arrived at a travellers' resting place a few kilometres from Bleak House. Mr Bucket hurried inside and came back with a hot cup of tea for me. I thanked him and asked about our progress.
'It is all right, miss. She has been seen. I think we are on the right road. She passed through here yesterday evening at about nine o'clock.' Then he took my cup and shouted, 'Continue, driver!' There was no time to lose.
We stopped at Bleak House to see if anyone had been there asking for me or Mr Jarndyce, but no one had come to the door in the last twenty-four hours.
'Now, Miss Summerson,' said Mr Bucket, 'we shall hurry to the brick-makers' houses. You will ask the questions since they have met you before.'
We found Jenny's husband and her friend Liz and her husband at the table eating breakfast in Jenny's poor little house. They recognised me and Liz invited me to sit down. Mr Bucket stood quietly beside the fireplace.
'Liz,' I said, 'we have come a long way in the night to find a lady.'
'A lady who was here last night,' added Mr Bucket.
I knew that Liz would talk to me if she were alone, but she was frightened of her husband, who was often violent.
'I would like to see Jenny very much,' I said quietly. 'I think she could help us to find this lady. Will she be here soon?'
Liz started to answer, but her husband kicked her under the table with his heavy boot. Jenny's husband looked up and said, 'I don't like you rich people coming to my house like you owned it. What would you do if I arrived at your door? But you're not as bad as some of them, so I'll tell you. Jenny won't be here soon; she went to London. Last night.'
'But was Jenny here when the lady came? Did they talk to each other?' I asked. 'We are very worried about this lady. Can you help us at all?'
After a long silence, Jenny's husband said, 'She was here and they talked. She was looking for the young lady from up at the big house - she gave Jenny a handkerchief when the last baby died, and this lady had given us money for the handkerchief. Jenny said the young ladies weren't there, at the big house. Then the lady asked if she could rest for a few minutes beside our fire. At about midnight she went one way and Jenny went another, towards London.'
I looked at Liz's husband and asked him if I could ask his wife a question.
'Ask then, but keep it short!' he shouted.
'Liz, how did the lady look? Did she speak much?' I asked.
'She looked very pale, very bad. Her clothes and shoes were wet, and she was very tired. We gave her a little tea and bread but she ate very little.'
'And when she left here…' I was trying to ask more questions, but Jenny's husband interrupted me.
'When she left here, she was travelling north on the high road. Now we're finished with you,' he said.
When we were outside again, Mr Bucket said, 'There is something that they are not telling us. You could see that the woman had more to tell, but her husband didn't allow her to speak. It is possible that this Jenny went to London with a message for you, and it is possible that Lady Dedlock paid her husband for that job, and for keeping quiet about it.'
We changed horses again at Bleak House and continued our journey. I became more and more nervous because our progress through the heavy snow was very slow. Mr Bucket was up and down at every house, asking questions, shaking hands, having a quick drink. But he never seemed to waste a minute, and then shouted, 'Continue, driver!'
After each stop, Mr Bucket reported to me, 'Don't worry, miss. She has been here. They have seen a lady in her dress, travelling on foot.'
The snow continued through the day and a fog came down early, so we were travelling in very cold, wet, dark conditions. After more stops and more questions, I could see that Mr Bucket was less confident than he had been. At last, when we were changing horses again, he told me that he had lost sight of the dress. He was not worried yet, thinking that he would find it again at the next stop, but no one had seen a lady in the dress we were looking for. Night was coming again and my mother's path had disappeared.
We stopped at a large hotel, warmed ourselves at a big fire and had a little soup and bread. Mr Bucket had a few words with the people at the hotel, and then he returned to me. He looked quite excited. 'What is it? Is she here?' I asked anxiously. 'No, no. Nobody is here. But I have realised! We have been following the wrong dress. We are going back to London.' And within minutes we were in the carriage and our new horses were racing towards that city.
It was three o'clock in the morning when the countryside disappeared and we began to pass city houses. We had been on the road for more than twenty-four hours, but Mr Bucket's energy never failed him, and I was confident that he knew what he was doing. Before four o'clock we were in a much smaller carriage and were travelling along the narrowest and worst streets in London. Mr Bucket stopped often and questioned the local police officers. Finally he came back to the carriage and asked if I was able to get out and walk a short distance. Of course, I got out immediately and took his arm. We were near Chancery Lane and I heard the clocks strike half-past five.
We turned a very narrow corner and I heard someone shout my name. I knew the voice very well. It was Mr Woodcourt.
'My dear Miss Summerson, I have just come from Richard and Ada's house - don't worry, they are as well as we can expect. But should you be out at this hour and in such weather?' He took off his coat and put it around my shoulders. 'May I go with you? Mr Jarndyce has told me something about this business.'
Now the three of us turned into a narrower street and stopped at Snagsby's Office Materials, Law-Writing and Copying shop. A police officer had noticed a woman going to that door late last night. Mr Bucket knocked on the door and soon the three of us and the police officer were inside.
'Mr Snagsby, we have information about a lady who came here, we believe, late last night. Did you have a visitor after closing time?' asked Mr Bucket.
'I am sorry, sir, but I closed the shop and didn't see any new customers after that,' reported Mr Snagsby.
'But do you have a servant, Mr Snagsby?'
'Yes, sir. Guster, quite a nervous girl, works for us in the house.'
'Will you bring her in here as quickly as you can,' said Bucket.
Guster entered the room, looking very worried, but soon she was answering Mr Bucket's questions.
'I was delivering something for Mr Snagsby long after it was dark. When I came home I found a poor-looking woman staring at our house. She was all wet and muddy and she said she'd lost her way. She was so tired and pale that you had to feel sorry for her. But she sounded like a lady. And then she asked where the burial ground for poor people was - the one with a step and a big iron gate that was always locked. She meant the place where they put Mr Nemo - you remember him, don't you, Mr Snagsby?'
I could see that Mr Snagsby did remember, and Mr Bucket began to look very anxious.
'She asked me how to find the place and I told her. Before she left, she gave me this letter to send. It has the address on it, but she didn't have any money for the post. I told her I knew what it was like to be poor and promised to send it for her. She thanked me and then she went.'
The letter was addressed to me and Mr Bucket asked me to read it to him. I could see that different parts had been written at different times. I read what follows: I went to St Albans to see the dear one once more - only to see her, not to speak to her or let her know that I was near. I also wanted to be lost. I gave the brick-maker my watch so he would let his wife help me.
The next part, written later, said:
I have walked for many hours and I know that I will soon die. These streets! I am cold, wet and tired, and this condition could cause my death, but I shall die from terror and disgrace.
'Be brave!' Mr Bucket said to me. 'There are only a few more words. They were probably written even later, perhaps in the dark.'
I have done all that I could to be lost. I shall soon be forgotten, so I hope that I will disgrace him less. I will leave this letter now with this kind maid. If I can get so far, I will lie down at the place that has been often in my mind, near him. Goodbye. Forgive.
'My dear, don't think that I have a hard heart, but when you can, we should follow her to the burial ground,' said Mr Bucket.
'Mr Woodcourt, please don't leave me now,' I said.
At last we stood on a dark street, and at the end we could see the locked iron gate with the burial ground on the other side. It was a horrible spot, surrounded by poor, dirty houses with a few dull lights in the windows. I noticed a body lying on the wet step at the gate - it was Jenny, the mother of the dead child.
I ran forwards, but Mr Bucket and Mr Woodcourt stopped me.
'Miss Summerson,' Mr Bucket said very gently, 'you will understand me if you think for a moment. They changed clothes at the brick-maker's house. One walked towards London and one went towards the north and then went home. Think for a moment!'
I did not understand. Mr Bucket and Mr Woodcourt stood silently and looked at me. Then Mr Bucket said to Mr Woodcourt, 'She had better go. Her hands should be the first to touch her.'
I moved to the gate and bent down. I lifted the head, moved the long wet hair away from the face. And it was my mother, cold and dead.
مشارکت کنندگان در این صفحه
تا کنون فردی در بازسازی این صفحه مشارکت نداشته است.
🖊 شما نیز می‌توانید برای مشارکت در ترجمه‌ی این صفحه یا اصلاح متن انگلیسی، به این لینک مراجعه بفرمایید.