سرفصل های مهم
فصل 09
توضیح مختصر
زمان مطالعه

18 دقیقه

سطح

متوسط
دانلود اپلیکیشن «زیبوک»
این فصل را می‌توانید به بهترین شکل و با امکانات عالی در اپلیکیشن «زیبوک» بخوانید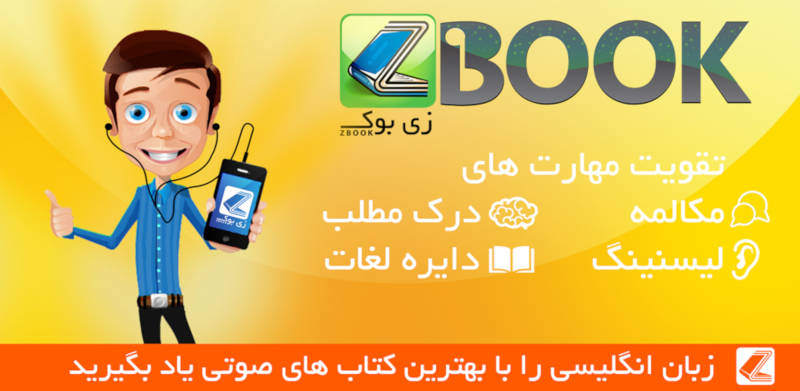 متن انگلیسی فصل
CHAPTER nine
The End of Lies
My Lady has her dinner alone this evening in the Dedlocks' London house; she has much on her mind. Her thoughts are interrupted by a servant who tells her that Mr Tulkinghorn is in the house and wishes to speak to her.
'Lady Dedlock, have you sent your maid - Rosa, I believe her name is - back to the village to her family? Have you finished with her services?'
'Yes, it is better for everyone.'
'But this breaks our agreement. You promised not to make any changes, but to continue living as you had before, to protect Sir Leicester.
'My Lady, it is well known that you like this girl. This action will cause people to talk, and any doubts about you or how Chesney Wold is run cannot be good for Sir Leicester. Your secret is now my secret, and I will decide how to use it to protect Sir Leicester and the family.'
They are silent for a few minutes. Finally Lady Dedlock says, 'Is it your plan to tell Sir Leicester my history tonight?'
'No, not tonight,' the lawyer says with a confident smile. 'It may be tomorrow, but I won't say anything more. Good night. I am going home.'
Lady Dedlock cannot rest. She looks out at the moon and decides to walk alone in a garden which is for the use of the owners of surrounding houses. A servant opens the gate for her and gives her the key. She will return when she has cleared her aching head.
What is that? Who fired a gun? Where was it?
People stop and look around. A few windows and doors are opened, and some people come outside. The dogs and cats make a lot of noise, but the excitement soon ends. Before ten o'clock the streets are quiet again.
Early the next morning a servant enters Mr Tulkinghorn's office, screams and runs out again. Soon there is an anxious crowd in the street wanting to find out what has happened. The police arrive and examine every corner of Mr Tulkinghorn's rooms. Why? Because the lawyer's time on this earth has ended; he has been shot through the heart.
---
George Rouncewell's plans for this fine day include visiting his friends, the Bagnets, to celebrate Mrs Bagnet's birthday. He is enjoying the company of the family when a knock is heard at the door.
'George,' says the man, 'how have you been?'
'It is Bucket!' cries George.
'Yes,' says the man, coming in and closing the door. 'I am sorry to interrupt this lovely party, but I have some urgent business with Mr Rouncewell. I wonder if you could come with me, George?'
'Happy Birthday to you, Mrs Bagnet, and I will say goodbye to all of you,' says George as the two men leave the house.
'Now George, old boy,' says Bucket, 'it is my duty to tell you that you are in police custody for the murder of Tulkinghorn, the lawyer. Be careful what you say now. Can you prove where you were last night at ten o'clock?'
'Last night? Last night? Well, yes, I was there last night!'
'Yes, and I also know that you have been to Mr Tulkinghorn's rooms often recently, and you have been heard arguing and shouting at him, and he has been heard calling you a dangerous type. I have no choice, George; I must take you to the police station and hold you there. It's my duty.'
'Your duty is to arrest an innocent man? But I suppose the law will find a way to make me guilty,' George says angrily.
'George, it is better if you say nothing without a lawyer,' advises Bucket.
'A lawyer? I wouldn't have anything to do with one of them. They bring trouble. I am innocent. And I was not the only person at Tulkinghorn's last night. Do you already know that?'
'George, can you help me with this case and help yourself, too?' 'It is true that I hated Tulkinghorn, and I went to his office last night. As I was going up the stairs, I saw another person coming down. It was dark, but I could see that it was a lady wearing a long black coat with a deep fringe on it. I almost spoke to her because just for a second I thought it was Miss Summerson from Bleak House. But I watched her from the window and saw that, although she looked something like Miss Summerson, it was not her.'
'That proves nothing, George, but it might help me. Unfortunately, we know that you were there last night, and you are going to prison now.'
Mr Bucket leaves George Rouncewell in prison, but continues his search for the murderer. He spends every hour watching, listening, asking questions and collecting information. His home for the moment is with the Dedlocks. Sir Leicester has said, 'Mr Bucket, I want you to solve this crime. Do everything you can - I will pay your bill, every penny. I cannot believe that my friend, my lawyer, has been murdered. The whole matter has upset me greatly. I worry that I may never be the same again.'
After Mr Tulkinghorn's burial service, Bucket is interrupted by a servant: 'Here's another letter for you, Mr Bucket. It arrived by post.'
'Another one?' says Mr Bucket. He knows that letters can be dangerous things. He has received six of them in the last twenty-four hours. They all say the same thing: 'LADY DEDLOCK'.
Mr Bucket does not discuss the letters with Sir Leicester or with anyone else for the moment. Instead, he follows his own methods.
'Sir Leicester,' Mr Bucket begins at the end of this difficult day, 'may I make an appointment to meet with you tomorrow morning? I shall discover the few things that I need to complete the case before then.'
'I will see you then,' replies Sir Leicester.
Mr Bucket stops in front of the fireplace in the hall to have a conversation with a servant positioned there. After exchanging a few pleasant words, Bucket asks, 'Is My Lady out for the evening?'
'Yes, sir, out to dinner,' answers the servant. 'She's out most days.'
Suddenly the doors open and Lady Dedlock passes through the hall.
'Mr Bucket,' she says, 'are you waiting to see me? Have you discovered anything more about the murder?'
'Nothing to discuss at the moment, My Lady.'
Lady Dedlock disappears up the stairs and Bucket turns to the servant and says, 'She is a lovely lady, but she doesn't look quite healthy.'
'You're right there,' says the servant. 'She suffers from headaches.'
'Walking is good for headaches,' suggests Bucket. 'Didn't Lady Dedlock go out for a walk on the night of this business with Mr Tulkinghorn? I think I saw her going into the neighbouring garden at about ten o'clock. She was wearing a long black coat with a deep fringe, wasn't she?'
'That's right, but it was half-past nine when I unlocked the garden and left her there with the key.'
After breakfast the next morning, Mr Bucket meets Sir Leicester in the library, and goes straight to his main point. 'Sir Leicester, I now have the facts that I need to name the person who did this crime.'
'Is it the soldier, Mr Rouncewell?' asks Sir Leicester.
'No, Sir Leicester, not the soldier. It was a woman.'
Sir Leicester is shocked.
'Sir, it is my duty to tell you some things that will upset you, but I promise that your family's secrets are safe with me. May I begin by saying that everyone admires Lady Dedlock. She is a model of the finest behaviour.'
'Sir, I must ask you to leave my wife out of this conversation.'
'I am afraid that is impossible, Sir Leicester,' explains Bucket. 'She is at the centre of everything that has happened.'
'Officer, you know your duty, but be very careful how you use My Lady's name. I will not allow you to hurt her or to damage her name.'
'Sir Leicester, I shall say what I must say, and nothing more.'
And then Mr Bucket tells Sir Leicester everything he knows about Lady Dedlock's past: her relationship with Captain Hawdon, the baby that she thought was dead, Captain Hawdon's death and the love letters that he left behind - and Miss Esther Summerson. He explains how Tulkinghorn was using this information against Lady Dedlock, and that she went to the lawyer's rooms on the night of his murder.
Sir Leicester covers his face with his hands, and when he looks up again, he finds it difficult to speak. The words will not form themselves correctly on his tongue. But finally he asks: 'Why? Why did Mr Tulkinghorn say nothing of this to me?'
'Sir Leicester, I advise you to speak to your wife. She can explain. I have the letters to Captain Hawdon which I found in Tulkinghorn's office, and I will not show them to anyone else.'
'But will the murderer be arrested soon?' asks Sir Leicester.
'That person is now in this house,' continues Bucket. 'I plan to take her into custody here, with you present. Please follow my directions. Don't say a word, and agree with me when I look towards you.'
Mr Bucket rings the bell and a servant brings the Frenchwoman, Miss Hortense, into the room. She turns very pale when she sees the detective.
'Sir Leicester, Miss Hortense used to work for Lady Dedlock as her maid. She has been renting the extra bedroom at my house for some weeks.'
'Why is this of interest to Sir Leicester Dedlock?' demands the Frenchwoman. 'And why has Mrs Bucket brought me here? I do not want to be part of your foolish games. I will leave this minute!'
'Now, miss, you stay quiet and sit on the sofa.'
'I will not sit down on any sofa!' Hortense shouts. 'Why should I?'
'Because I am taking you into custody for the murder of Mr Tulkinghorn. I can speak to you politely, while you sit on the sofa, or I can speak to you roughly while we travel to the police station. It is your choice.'
She sits down, saying, 'You are an animal!'
'Quiet! Now, Sir Leicester, this young woman worked for Lady Dedlock until your wife asked her to leave.'
'That was my decision!' shouts Hortense. 'I wish for trouble, only trouble, for this house and everyone in it.'
'Miss, behave yourself,' continues Bucket. 'Sir Leicester, this woman also had a complaint against Mr Tulkinghorn after she did a little job for him, for which she was well paid.'
'I threw his money at him!'
'This won't help you, miss. Since this young woman has been renting a room in my house, with the probable aim of watching me at work, she has had a habit of visiting the lawyer's house and annoying him.
'On the day after the murder, I arrested George Rouncewell - he hated Tulkinghorn and had been seen at his house on that terrible night. But I didn't believe that Rouncewell was the murderer.
'I went home that night and watched Miss Hortense closely. She was being too friendly, too nice to my wife. Then, when I saw her pick up a knife from the table, I suddenly realised that she was the murderer. But she had been to the theatre the night before, and had been seen at the beginning of the play and at the end. The murder happened between those times.
'My wife helped me to get more facts about Miss Hortense. She saw her writing those letters to me, and she wrote one to you, too. Here it is. It says: LADY DEDLOCK MURDERER. Miss Hortense wanted to blame Lady Dedlock for the murder.'
'Lies!' shouts the Frenchwoman. 'It is all lies!'
'But I wanted to find the gun, and with my wife's help, I did. Miss Hortense invited Mrs Bucket to go to a pretty little cafe near a small stream in the countryside. At tea, this young woman excused herself for some minutes, and when she returned to the table she was breathing heavily. A few hours later my men found the gun at the bottom of the stream. The case is closed. We have the murderer.'
'Animal! I would like to kill you - and your wife, too! And this old man - can you make him better? He is like a child now. And can you make his wife's disgrace disappear? No! Do with me as you want. It is only death.' She turned to Sir Leicester. 'Goodbye, old man. I hate you and I pity you!'
After Mr Bucket leaves with Hortense, Sir Leicester is alone. He is sad and confused and his body is broken. He thinks about his wife and his love for her, which nothing can change, and then he falls to the floor.
مشارکت کنندگان در این صفحه
تا کنون فردی در بازسازی این صفحه مشارکت نداشته است.
🖊 شما نیز می‌توانید برای مشارکت در ترجمه‌ی این صفحه یا اصلاح متن انگلیسی، به این لینک مراجعه بفرمایید.