سرفصل های مهم
فصل 11
توضیح مختصر
زمان مطالعه

12 دقیقه

سطح

ساده
دانلود اپلیکیشن «زیبوک»
این فصل را می‌توانید به بهترین شکل و با امکانات عالی در اپلیکیشن «زیبوک» بخوانید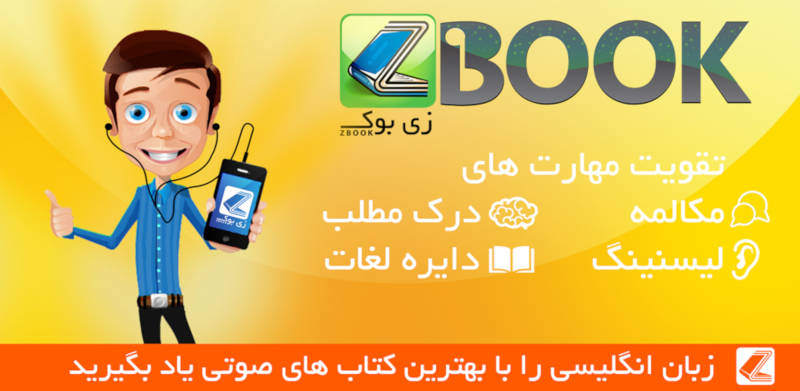 متن انگلیسی فصل
CHAPTER eleven
Back Home
So what happened to make Lady Dedlock finally leave her loving husband and comfortable home, and abandon her place in society?
While Sir Leicester was lying forgotten on the floor of his library, in another part of the Dedlocks' London house My Lady was talking to Mrs Rouncewell, the housekeeper from Chesney Wold.
'Mrs Rouncewell,' said Lady Dedlock in surprise, 'what are you doing in London? Has something happened? What is the matter? Tell me, please.'
'Trouble, My Lady. Sad trouble. Friends of my younger son sent for me and I came immediately,' Mrs Rouncewell explained. 'I have seen George after all these years - he is in custody for the murder of Mr Tulkinghorn. My Lady, I have a letter that was delivered to me last night at Chesney Wold. I have not spoken of it to anyone. Please read it after I have gone; then, if you pity him, please help him. Without a doubt, my son is innocent.'
After the housekeeper left, Lady Dedlock opened the letter and saw a newspaper report of the death of Mr Tulkinghorn. At the bottom of the page was her own name with the word MURDERER written beside it.
Then, without warning, a servant told My Lady that Mr Guppy was at the door and wished to speak to her.
Mr Guppy had a short message: 'Madam, Captain Hawdon's packet of letters was not burned with Mr Krook, but was found in Tulkinghorn's office after his death. The letters will not stay secret for much longer.'
Alone, Lady Dedlock knew that she would never escape her past, even with Mr Tulkinghorn dead. In a rush she wrote this letter to her husband and left it on her table before hurrying out of the house: Please believe me: I am innocent of the murder of Mr Tulkinghorn. I am guilty of everything else that people will tell you. Tulkinghorn said that he would tell you everything, so I followed him on the night of his murder. I wanted to stop him from ruining our life together. I found his house dark and silent. I rang twice at his door, but there was no reply and I came home.
Please forget me. I am afraid that you have wasted your love and care on me. I am leaving so my past does not bring disgrace on you and your family. This is my final goodbye to you.
She dressed quickly, covered her head with her veil and left all her jewels and money behind. She listened, went downstairs when the hall was empty, opened into the cold wind and shut the great door and escaped.
---
Much later, after knocking softly, a servant entered the library and found Sir Leicester lying on the floor, looking like a dead man.
The servant rang the bell, a doctor was sent for, but no one could find Lady Dedlock. Her letter to her husband was found on her table, but Sir Leicester, although not dead, was unable to speak or to open a letter. He was now a sick old man, lying on his bed, fighting to stay alive.
When he opened his eyes, Sir Leicester was glad to see Mrs Rouncewell at his bedside, but he still could not speak. Finally his old housekeeper brought him paper and a pencil. He wrote: 'My Lady.'
'My Lady went out before you became ill, sir, and she doesn't know of your illness yet,' Mrs Rouncewell explained.
This news upset him greatly, and Mrs Rouncewell gave him the letter that Lady Dedlock had left for him. He read it with tears in his eyes, and the doctor feared that he was getting worse again. Finally he wrote 'Mr B' on his piece of paper, and Mr Bucket, who had returned from the police station, hurried into the room. Sir Leicester put his wife's letter in the detective's hand and wrote on his paper 'I forgive everything. Find…'
Mr Bucket stopped his hand.
'Sir Leicester Dedlock, I shall find her. Not a minute to lose.'
As he was leaving to begin his hopeful, but in the end hopeless search for Lady Dedlock, Mr Bucket had a quick word with Mrs Rouncewell. 'Your son George is as innocent as you are, he is out of prison and he will visit you today. Now, before I leave, may I have a quick look at Lady Dedlock's rooms? There might be something there that could help me find her.'
My Lady's rooms were in perfect order and everything was of the highest quality, but Mr Bucket noticed something that did not fit with the other things. It was a handkerchief, and it had a mark on it. 'Esther Summerson,' Bucket said to himself. 'Come with me - I'll take you'.
He went straight to Mr Jarndyce's London apartment.
'Mr John Jarndyce, please do not be worried by this visit. Lady Dedlock has disappeared and Sir Leicester has asked me to find her. He is in a terrible state and we must not waste a minute.'
Mr Jarndyce read Lady Dedlock's letter quickly.
'The lady doesn't want to bring disgrace to Sir Leicester, and she believes that people think she murdered Mr Tulkinghorn,' continued Mr Bucket. 'If Miss Summerson is with me, she will know that we have come as friends. But now time flies; it is almost one o'clock and she will be further from here.'
Mr Jarndyce went to Esther Summerson's room and soon returned with her. That was when the search began.
---
Sir Leicester Dedlock continued to be very ill, and could do nothing to help in the search for his wife. But when the sun came up, he had his bed moved closer to the window, hoping to see her return.
Mrs Rouncewell had the help of her dear son George, who had arrived at the house the night before. They had a good long talk, and the old soldier was doing everything possible to help his mother and Sir Leicester.
'George, I have been with this family for almost sixty years, but I am afraid it is being destroyed,' Mrs Rouncewell said at breakfast. 'I am thankful to have lived long enough to see you, and to be here to help Sir Leicester, but who will tell him if something happens to My Lady? Who will tell him!'
In Sir Leicester's room, a servant asked Mrs Rouncewell about her son.
Sir Leicester looked at Mrs Rouncewell with a question in his eyes.
'Sir, I have found George. He has come home.'
Sir Leicester worked hard to get his words out: 'Bring George to me!'
There was a happy meeting between the old soldier and Sir Leicester. Many apologies from George, many smiles from the sick old man.
'My boy, can I tell you something?' Sir Leicester said slowly, and with great difficulty. 'My wife has gone on a journey; we have had a difference of opinion, but not an argument. Can I say something with you and your mother as my witnesses? Perhaps I will become worse; perhaps I will die. If that happens, remember to say to Lady Honoria, and to the world, that my love for my wife has never changed and will never change. She is everything to me.'
---
Lady Dedlock's body is brought back to Chesney Wold, but the fashionable world doesn't know how she died. Sir Leicester, with George Rouncewell at his side, visits her burial place almost every day. The old man is not strong and is almost blind, but George protects him and is good company for him.
George can be seen each Sunday morning at church with his dear old mother, and the two of them often visit Mrs Rouncewell's older son and his family farther north. The two brothers are great friends again, and the older brother's children love their Uncle George.
And what about Chesney Wold? Sir Leicester's home is very different from the exciting days when the beautiful Lady Honoria Dedlock governed it like a queen. Many of the rooms are dark now, and few visitors come through the gates. To the stranger's eye, it seems a very dull, sleepy place.
مشارکت کنندگان در این صفحه
تا کنون فردی در بازسازی این صفحه مشارکت نداشته است.
🖊 شما نیز می‌توانید برای مشارکت در ترجمه‌ی این صفحه یا اصلاح متن انگلیسی، به این لینک مراجعه بفرمایید.