سرفصل های مهم
فصل 08
توضیح مختصر
زمان مطالعه

21 دقیقه

سطح

متوسط
دانلود اپلیکیشن «زیبوک»
این فصل را می‌توانید به بهترین شکل و با امکانات عالی در اپلیکیشن «زیبوک» بخوانید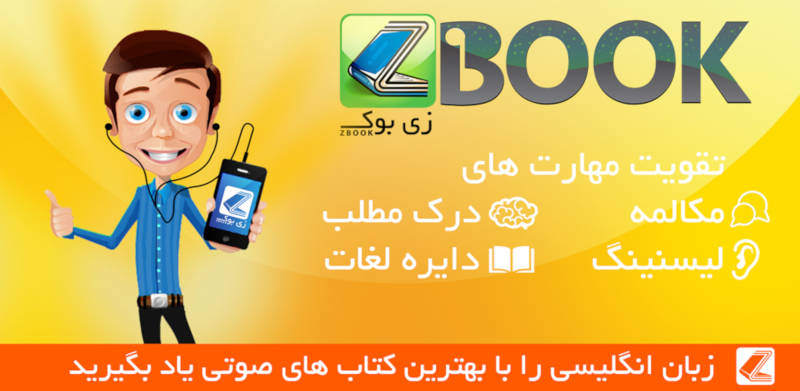 متن انگلیسی فصل
CHAPTER eight
Esther's Story: Changes
Ada and Mr Jarndyce joined us at Mr Boythorn's house for a final happy month, and the time passed very quickly. One evening Charley appeared and asked me to step outside with her.
'Excuse me, miss,' she whispered, 'you're wanted at the Dedlock Arms. It's a gentleman, miss. He sends you his good wishes and asks you to come to the pub without saying anything to the others. Mr Grubble came from the pub and gave me the message for you.'
I went to the pub to find out if there was some trouble or if someone needed my help. When I entered the main room, I saw Richard immediately.
'My dear Esther!' he said. 'My dearest, my best friend!'
I lifted my veil and Richard's friendly smile stayed the same. Our friendship was not affected by the changes to my face.
'Dear girl,' Richard said happily. 'My greatest wish is to talk to you because I want you to understand me.'
'And I want you to understand someone else,' I said.
'We must talk about Mr Jarndyce, Esther. I know that you want me to understand him. So, let me say first of all that I am twenty-one now, and I do not have to answer to Mr John Jarndyce or to anyone else for my actions.'
His attitude was painful to me and he saw that I looked upset.
'I am sorry - I did not come here to upset you. Let's talk of something else. Am I welcome at Mr Boythorn's house? I would love to see my dear Ada.'
'You are certainly welcome, as always. And how do you like your profession by now?' I asked.
'It is good enough for a time. I don't know that I shall care about it when our suit is decided, but then I can pay to leave the army. I have some free time now, so I have been to the Court of Chancery to look after my interests, but don't worry, I will not talk about our case tonight.'
We hurried back to Mr Boythorn's house and surprised Ada. I could see from her face that she loved him with all her heart. But I have to say that I was less sure about Richard's love for Ada. It seemed that it had to wait until there was a judgement in Jarndyce and Jarndyce.
---
I met Richard again the next morning and we two walked to my favourite seat. 'One day I would like to rest and relax in a place like this,' Richard said.
'Why don't you rest now?' I asked. 'You are on holiday.'
'There is no rest for suitors in the Court of Chancery.'
'My dear Richard,' I said, 'this is a bad beginning to our conversation. This suit is ruining your life.'
'Those sound like Mr John Jarndyce's words. My dear Esther, how can you be so blind? Don't you see that he wants me to know nothing about Jarndyce and Jarndyce because he doesn't want me to understand it and to have a greater share in the judgement?'
'Richard, Mr Jarndyce has always wanted what is best for you.'
'But Esther, you can see that the case has changed me. Isn't it possible that it has changed Mr Jarndyce, too? The Court of Chancery changes everybody. Why should he escape from its power? And now I have reached the age of twenty-one and I can do what pleases me - and it pleases me to look after my own interests. The fact is that my road and Mr Jarndyce's road are not the same. Under one of the wills, I would receive a greater share than he would. I don't think that he would support that will.'
'But is there any justice in this case, Richard?'
'There is justice somewhere in it, Esther. I have studied it for a long time and I am going to do everything possible to get a judgement in our suit. I have made it the purpose of my life. It can't last forever.'
'Richard, I am frightened for you,' I said.
'Don't be. I know what I am doing. But please explain to Ada that although I cannot see her often at the present time, I am looking after her interests as well as my own. She is still a ward of Court, but when she is older she and I can make our own decisions about our relationship to each other.'
'Richard, I have one question: are you in debt again?'
'Of course I am,' he answered. 'Debts are necessary when you are a suitor in Chancery, but I shall be all right.'
After our meeting, Richard hurried back to London to be in court that afternoon. I returned to Ada and gently tried to explain Richard's situation to her. I think she understood him better than anyone and was willing to do anything to help him. My dear girl told me that night that her unchanging heart would give him as much love as he needed.
---
When we returned to Bleak House, I felt healthy and strong and received a wonderful welcome from everyone. I found the housekeeping keys waiting for me, gave them a shake and said, 'Duty, Esther, and if you are not happy to do it cheerfully, through good times and bad, you ought to be. That is all I have to say to you, my dear!'
After putting the house in order, I arranged to take a short trip to London alone. I had one final piece of business that I wanted to take care of for my mother, and I wanted to finish it as soon as possible. I sent a letter to the offices of Kenge and Carboy and arranged to meet with Mr Guppy privately.
'Miss Summerson, I think of you often and am always very happy to see you,' Mr Guppy greeted me warmly.
'Mr Guppy, you asked me once if you could speak to me and be confident that our conversation would be private. I would like to ask if you would do the same thing for me now.'
'Miss Summerson, it is my pleasure to do anything for you.'
When I lifted the veil from my face, Mr Guppy suddenly could not speak and looked totally confused and embarrassed.
'Miss Summerson,' he said quietly, 'you have just spoken about a meeting when I - when I asked you to…' The next words seemed to stick in his throat, and he coughed, made faces and looked around the room.
Finally he began again. 'At that meeting you very politely refused my request. I hope you remember that you said "no" to me.'
'There can be no doubt, Mr Guppy, that I thanked you and told you that I could never marry you. I have not changed my mind about that decision.'
'Yes, that is what happened, and that was an end to the discussion, the final word on the matter, was it not?' asked Mr Guppy anxiously.
'Mr Guppy, I accept your view of that meeting without question.'
'Thank you, miss - thank you for understanding that I could never repeat my request,' said Guppy quickly.
'May I now say what I wished to say to you?' I began. 'I know everything I need to know about my personal history, and I would like you to abandon any searches into it. Would you please do this for me, for my peace of mind?'
'Miss Summerson, I apologise for thinking you were here for any other reason, and I am most happy to follow your wishes.'
I could see that Mr Guppy was ashamed of his earlier thoughts, but now we understood each other and said goodbye in a friendly way.
---
I took all my troubles to my guardian and told him what I now knew of my background. With a clear understanding of my feelings, he spoke gently and wisely to me and agreed to help me keep my mother's secret from the world. I had never loved him so dearly, never thanked him in my heart so fully. Before I fell asleep that night, I wondered if I could ever be good enough to show him how much his love and care meant to me.
The next morning we talked again about the danger which surrounded my mother and about how we could help protect her from disgrace. Of course, I would stay away from her so no one would recognise a connection between us, but possibly there were already people who had thought of such a relationship. First there was the lawyer, Tulkinghorn, who my mother feared.
'Tulkinghorn is very dangerous,' Mr Jarndyce said. 'But allow me to repeat myself, Esther - you are innocent in all of this, and you cannot affect the actions of people like this lawyer. Remember that from today I will share your secret and do everything I can to help you with your worries.'
What could I ever do but thank him! I was going out of the door when he asked me to stay a moment.
'My dear Esther,' said my guardian, 'I have had something in my thoughts for a long time that I have wished to say to you, but I find it difficult to speak about it. Would you allow me to write to you about it?'
'Guardian, of course. You could never offend me in anything you do.'
'Dear girl, give me your hand,' replied Mr Jarndyce. 'You have changed me and my home from the day you arrived. You have made me happy.'
'Guardian! You have done so much for me since that time!' I cried.
'But don't think of that now. You must remember that nothing can change me as you know me. I cannot write my letter unless you promise me that this is true. If you doubt that in any way, I will not write the letter, but if you can understand this point and promise me, you can send Charley to me in one week to collect "the letter".'
---
One week later, Charley placed Mr Jarndyce's letter on the table in my room and left me alone. Before I opened it, I thought of my lonely childhood and of the happiness that I had found since Mr Jarndyce came into my life.
Then I opened the letter and read about my guardian's love for me and his careful thoughts about my feelings and about my future. It was written as he always spoke to me, and I felt his kind protectiveness in every word, every line. Mr John Jarndyce asked me to be his wife, the lady of Bleak House.
He asked me to think about the difference in our ages, and about the fact that Ada would leave Bleak House one day. He also repeated that nothing would change between us if I refused his offer. But how could I refuse? I wanted to help my guardian in any way I could; I wanted to continue to make Bleak House a happy home for him. I wanted to thank him for everything he had done for me.
I cried very much; not only because my heart was full of love, and not because the idea of becoming Mr Jarndyce's wife was strange to me, but because there was something which I could not describe, which was lost to me. I was very happy, very thankful, very hopeful; but I cried.
Then I looked in my mirror and said, 'You will be the lady of Bleak House and you will be happy with your friends, happy in this home, happy doing good, and happy in the love of the best of men.' I gave my keys a shake and thought that my tears were very silly, but I had one more thing to do.
I still had Mr Woodcourt's flowers. I had dried them and put them in a book, but now they were part of something past and gone. I threw them into the fire, and they turned to dust in a minute.
A few days later, when we were alone together, I said in a shaky voice, 'Guardian, when would you like the answer to your letter?'
'When it is ready, my dear,' he replied. I put my two arms round his neck and kissed him. 'Is this the lady of Bleak House?' he asked.
'Yes,' I answered. And then our life continued in the most normal way.
---
Unfortunately we continued to worry about Richard. Richard had hired a lawyer, and this man told us that Richard had serious financial problems and had failed to pay him, among others, a large amount of money.
'You know, Esther, Rick will not accept help from me now,' Mr Jarndyce said. 'Could I ask you to visit him and find out about his situation?'
My guardian, Ada and I discussed my trip, and Ada gave me a long letter for Richard before I left for the south coast.
I arrived at the army station and found Richard's apartment in a great mess. Clothes, books, boots, brushes and suitcases covered the floor. Richard was not wearing his army uniform, and his hair and clothes looked as wild as his room, but he said how happy he was to see me.
'I was writing a letter to you,' he said, 'but I am sure you can look at this room and guess what I was going to say. I am finished here.'
'Richard, surely things aren't so bad.'
'Esther, it is hopeless. The army has followed the same route as the other professions; I am in debt and I am not a good soldier. I cannot give my attention to anything except our case in the Court of Chancery - it is the only important thing in my life. I know I sound mad, but we must have a judgement so I can begin my life.'
I did not know what to say, so I handed him Ada's letter.
He read it and turned his face away from me and cried. Finally he looked at me and said, 'She wants to give me the small amount of money that was left to her by her parents. She will receive it when she becomes twenty-one. Oh, Esther, she is so good, and this is the heart that your John Jarndyce has separated me from! Perhaps he suggested this gift so he can use money to keep me away from Bleak House!'
'Richard! I will not listen to you speak about Mr Jarndyce in this way!'
'Please forgive me,' Richard said. 'I am so tired… but if I had Ada's money, I could make things right, and then Ada and I could be together.'
We studied Richard's papers and saw that he could leave for London with me and arrange the business of coming out of the army from there.
On my way back to my hotel, I saw a crowd of people at the port and joined them to see what was happening. A large ship had arrived from India and the passengers were coming to shore; suddenly I saw Allan Woodcourt, but I was not brave enough to speak to him with my changed face. I knew that I could not behave this way, and said to myself, 'You are no worse than you ever were, and there is no reason for you to hide from a friend.'
When Mr Woodcourt arrived at the hotel, I spoke to him immediately. 'I am pleased to welcome you home. You are a great hero. I heard about your adventure from Miss Flite when I was getting better after a serious illness.'
'Ah, Miss Flite, is she all right?'
'Yes, just the same, and she always remembers you and the help you gave her. She is proud to know you. She is a very loving person.'
'Yes…you think so?' he replied. I could see that it was difficult for him to speak because he was so sorry for me. 'I was very sorry to hear that you were ill. Are you feeling strong and healthy again?'
'I am my old self again, and you know how good my guardian is to me, and what a happy life we lead. I have everything to be thankful for.'
Then we talked about his voyage and the great storm. Unfortunately he had not made his fortune in India and had come home as poor as when he left. As we were speaking, Richard came in and the two of them were very pleased to greet each other. But when Mr Woodcourt asked Richard about his profession, it was clear that Richard was troubled.
When I was alone for a few minutes with Mr Woodcourt, he spoke to me again. 'Our friend Richard has changed since I last saw him; he seems very worried and anxious.'
'Mr Woodcourt, he is in trouble, and more than anything he needs a friend. I hope that you will see him when you return to London. You cannot imagine how Ada, Mr Jarndyce and I would thank you for this kindness.'
'I promise that I will see him as soon as I am in London.'
When Richard and I were leaving, I looked back at Mr Woodcourt and could see that he was very sorry for me. I felt that my old self was dead now, but I was glad that the kind doctor had not forgotten me.
مشارکت کنندگان در این صفحه
تا کنون فردی در بازسازی این صفحه مشارکت نداشته است.
🖊 شما نیز می‌توانید برای مشارکت در ترجمه‌ی این صفحه یا اصلاح متن انگلیسی، به این لینک مراجعه بفرمایید.