سرفصل های مهم
فصل 03
توضیح مختصر
زمان مطالعه

17 دقیقه

سطح

ساده
دانلود اپلیکیشن «زیبوک»
این فصل را می‌توانید به بهترین شکل و با امکانات عالی در اپلیکیشن «زیبوک» بخوانید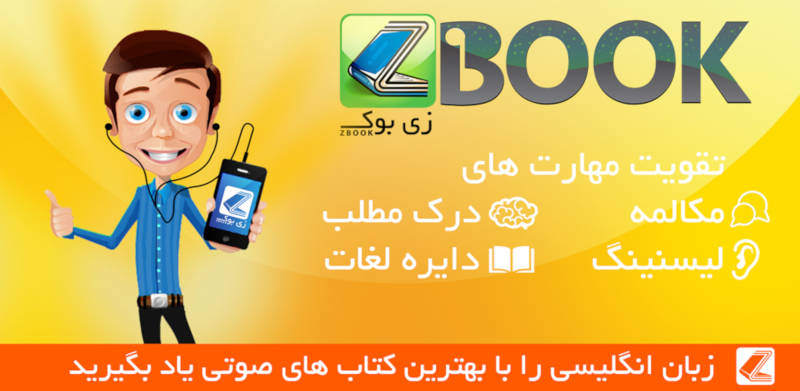 متن انگلیسی فصل
CHAPTER THREE
Documents and Death
The handsome, wonderfully tidy Mrs Rouncewell is the housekeeper at Chesney Wold, Sir Leicester and Lady Dedlock's house in Lincolnshire. As she says, her job is the house and the family, both of which she has looked after very responsibly for more than fifty years.
Most of the rooms at Chesney Wold are shut, because Sir Leicester and Lady Honoria Dedlock are now in Paris. But Mrs Rouncewell has a visitor with her in the kitchen: her grandson, Watt. He is the son of Mrs Rouncewell's elder son, a successful engineer and businessman. Her younger son, George, on the other hand, was a little wild when he was young. He became a soldier and never returned to Chesney Wold. George was a clever, happy boy who was popular with everyone, and was his mother's favourite child. Mrs Rouncewell's grandson did well at school and now has a place in his father's business. Soon he will start his own family. In fact, that may be what he is thinking about now.
'Grandmother,' he says shyly, 'what did you call that girl who was helping you when I arrived? She is very pretty, isn't she?'
'That was Rosa. She is from the village and a very good worker and a clever girl. But listen, do you hear the sound of wheels?'
Rosa returns to report that two young men are in the hall and have requested to see the house. 'They asked me to give you this card.'
Watt reads the card for his grandmother: 'Mr Guppy, lawyer, colleague of Mr Tulkinghorn, London.'
When she hears the name of Sir Leicester's lawyer, Mrs Rouncewell agrees that Rosa can show the house to the men, and Watt happily follows.
Mr Guppy and his friend, Mr Tony Jobling, are soon bored. Is there no end to the beautiful rooms, long hallways, and paintings of long-dead Dedlocks? But when they enter the formal sitting-room, an oil painting over the fireplace wakes Mr Guppy up. He stares at it with uncommon interest.
'Well, well!' the young lawyer says. 'Who is that?'
'The picture,' says Rosa, 'is of the present Lady Dedlock. It is a perfect copy of the lady, and the best work of the painter.'
'You know,' says Mr Guppy to his friend as they leave Chesney Wold, 'I have never seen Lady Dedlock, but I feel certain that I know her!'
---
Back in London we see Mr Tulkinghorn leaving his old-fashioned rooms, which serve as his home as well as his office. He goes straight to Snagsby's Office Materials, Law-Writing and Copying shop in Cook's Court.
'Mr Tulkinghorn! This is a rare surprise!' cries Mr Snagsby.
'Jarndyce and Jarndyce,' says Mr Tulkinghorn, wasting no time on a greeting and placing a document on Snagsby's desk. 'You copied this for me recently. It is in a law-hand that I admire. Who copied it?'
Mr Snagsby checks his order book and says, 'That went to Nemo, a law-writer who lives above Krook's rag and bottle shop. Very near here.'
'Nemo!' says Mr Tulkinghorn. 'A name that means "no one" in Latin! Can you show me Krook's shop as I leave?'
'Of course, sir, please follow me,' says Mr Snagsby very politely as he opens the shop door. 'The advantage of Mr Nemo is that he will work through the night if the job is urgent. Here we are - Krook's shop.'
'Thank you, Snagsby, you can leave me now.'
Old Krook comes forward with a lamp as the lawyer enters.
'Excuse me,' says the lawyer. 'Is Mr Nemo in?'
'I don't know. Second floor, sir. Take the lamp, and be careful,' advises Krook. 'Mr Nemo is a strange man with dark moods.'
Tulkinghorn knocks on the door of the law-writer's room, receives no answer, opens the door and walks in. He finds a room which is nearly black with smoke and dirt. Beside the chimney there are two old chairs, an old suitcase, and a broken desk with a few sheets of paper and a bottle of ink on it. No carpet on the floor and no curtains at the window.
On the low bed the lawyer can see a man lying half covered under a pile of rags. His face looks yellow and his hair and beard have not been cut for a long time. The air in the room smells strange - and then the lawyer recognises the bitterness of opium.
Krook appears at the lawyer's elbow. 'Can't you wake him?'
'No. Does the man generally sleep like this?' whispers Mr Tulkinghorn. He touches the man. 'God save us! He is dead.'
Krook looks at Tulkinghorn and shouts, 'Send for a doctor! Call up the stairs for Miss Flite, sir. Here's poison beside the bed. Quick!'
Mr Tulkinghorn goes into the hall, shouts and sends Miss Flite out for a doctor. This gives Krook, a man who never misses an opportunity, just enough time to examine Nemo's old suitcase, and then return to the dead man's side, before the lawyer is in the room again.
Soon a young doctor rushes up the stairs and after one look says, 'He has been dead for about three hours. I recognise him - he has bought opium from me for the last year and a half. There is enough of it in his old teapot to kill ten people or more.' He thinks for a minute or two. 'He probably took too much accidentally, but perhaps it was a happy escape from a hard life. You can see that he used to have a handsome face and a good figure. Maybe too much had gone wrong for him.'
Tulkinghorn watches Krook open the old suitcase, but very little is found: some old clothes, a few old newspapers, an empty envelope that smells of opium - nothing more. The cupboard and drawers are empty.
---
The next day, a judge calls witnesses to decide how Mr Nemo, aged forty-five, died. Snagsby, Krook, Miss Flite and Tulkinghorn answer questions about the man and his death. Finally a very pale, thin boy in rags is pushed forward by Krook's neighbours.
'Now, young man, what is your name?' asks the judge.
'Jo,' the boy answers. 'Just Jo.'
After hearing that Jo cannot read or write, has no family or friends and exists by earning a few pennies for sweeping the streets, the judge decides that he is not acceptable as a witness and sends him away.
The judge addresses the crowd: 'Accidental death. This case is closed.'
As he leaves, we see Mr Tulkinghorn in the corner of the room interviewing young Jo.
'How did you meet Mr Nemo?' the lawyer asks.
'He saw me one terrible cold winter night. I was trying to get warm in a doorway. When I told him I had no one and nothing, he gave me the price of supper and a night's rent. After that, when he saw me, if he had any money in his pocket, he always gave me something, but some nights he said, "I'm as poor as you today, Jo." He was very good to me, he was!'
Perhaps Jo is not the only person on earth who would be sorry to learn of Mr Nemo's death. In brighter days, there was a fire in him that burned for one woman - and she also held him in her heart. But where is she when his body is placed in the burial ground with the poorest of London's dead?
That night, after everyone is in their beds, a small figure returns to Nemo's final resting place. He sweeps the steps outside the locked gates and then looks in. Before he leaves, Jo whispers: 'He was very good to me, he was!'
---
The rain has finally stopped in Lincolnshire, but even the sun and Mrs Rouncewell's warm greeting do not brighten Lady Dedlock's mood as she and her husband return to Chesney Wold.
Lady Dedlock is surprised to see a new servant and asks Mrs Rouncewell about the girl.
'Rosa is a young student of mine, My Lady. She is nineteen years old.'
Lady Dedlock lightly touches Rosa's shoulder with two fingers. 'Be a sensible girl. You will need more than beauty in this life.'
'Yes, My Lady,' answers Rosa. Her shyness makes her even prettier.
Hortense, a Frenchwoman who has been My Lady's maid for five years, has a different opinion of Rosa and her beauty. She makes a nasty joke to the other servants about the attention that Lady Dedlock gives the young girl. They understand that Hortense is horribly jealous; in fact, they know that she can be dangerous, and they keep out of her way.
After dinner on the Dedlocks' first evening at home, a visitor quietly appears in the sitting-room. He wears his usual calm, serious look.
'Tulkinghorn! Any news from town?' asks Sir Leicester.
The lawyer brings Sir Leicester up to date about several pieces of business, and then he turns to Lady Dedlock.
'My Lady, do you remember a piece of law-writing that interested you before your trip to Paris?'
'It sounds slightly familiar.' My Lady is not willing to communicate any interest in the matter to Tulkinghorn.
'I found the writer of that document,' reports Tulkinghorn, while watching Lady Dedlock closely. 'I found him in a poor, dirty room, dead from taking too much opium, probably by accident.'
'Tell me about him!' says Lady Dedlock. 'What kind of man was he?'
'Very difficult to say,' replies the lawyer, shaking his head. 'He lived in terrible conditions, but the young doctor believed that he had had a better life in the past - that he was probably a gentleman. He used the name of Nemo, which, I am sure you know, means "no one" in Latin.'
'Certainly an interesting story - at least for a minute or two,' says Lady Dedlock as she stares calmly at the lawyer.
Lady Dedlock wants to know how much information the lawyer has about Nemo. He wants to know why she is interested in the dead man. Neither asks. For very different reasons they both keep their secrets locked safely in their own hearts.
---
Lady Dedlock seems anxious and cannot stay in one place - this morning she was at Chesney Wold; tomorrow she may be abroad. Even her husband cannot understand her reasons for moving from place to place so often.
In the evening of this day, a woman passes unnoticed under the windows of Mr Tulkinghorn's house in London. If you look closely, you will see that she is dressed as a servant - clearly one of the more important ones from a good house - but she looks and moves like a lady. She is wearing a long dark coat and a veil over her face; she never turns her head to the left or right until she comes to the crossroads where poor Jo is sweeping the mud from the streets. She goes near him and whispers, 'Follow me.'
When they are in a quiet corner the lady behind the veil asks, 'Are you the boy I have read about in the newspapers?'
'I don't know,' says Jo. 'I don't know nothing about nothing.'
'Are you the boy who answered a judge's questions about Mr Nemo?'
'Yes, that's me!'
'Speak in a whisper! Now, tell me, was Mr Nemo very ill and poor when he was alive? Did he look as bad as you?' asks the woman, feeling sick at the thought because Jo looks more like a hungry animal than a boy.
'Oh, not as bad as me,' says Jo. 'Did you know him, My Lady?'
'I am not a lady. I am a servant. Can you show me where Mr Nemo lived and worked, where he died, where they took his body?'
'I know all of that,' whispers Jo.
'Go in front of me and show me these terrible places. Stop at each, but do not speak and do not look at me. Follow my orders, and I will pay you well.'
Jo listens carefully and then leads the woman to Snagsby's shop, then to Krook's Rag and Bottle Market and finally to Nemo's final resting place.
'He was put there,' says Jo, pointing through the bars. 'In the corner, over there among those piles of bones and close to that kitchen window!'
The woman rests against the wall and stays quiet for some minutes. Then she takes off her glove and finds a coin in her purse. Jo notices her small white hand and beautiful rings. She drops a coin into the boy's hand without touching it, and before he looks up she has disappeared.
مشارکت کنندگان در این صفحه
تا کنون فردی در بازسازی این صفحه مشارکت نداشته است.
🖊 شما نیز می‌توانید برای مشارکت در ترجمه‌ی این صفحه یا اصلاح متن انگلیسی، به این لینک مراجعه بفرمایید.