سرفصل های مهم
فصل 10
توضیح مختصر
زمان مطالعه

11 دقیقه

سطح

ساده
دانلود اپلیکیشن «زیبوک»
این فصل را می‌توانید به بهترین شکل و با امکانات عالی در اپلیکیشن «زیبوک» بخوانید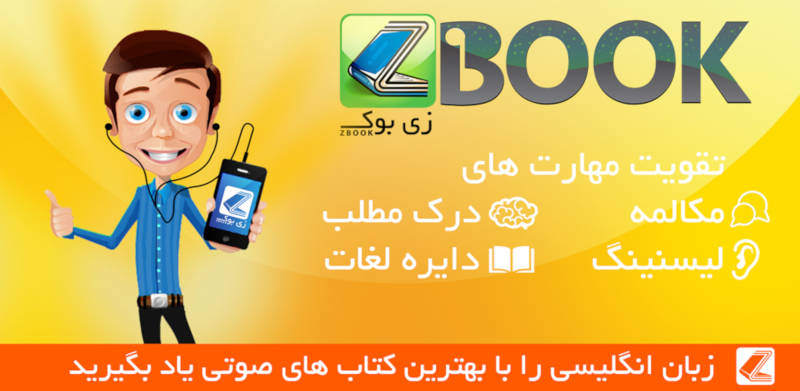 متن انگلیسی فصل
CHAPTER TEN
The End of Holly's Dreams?
But she wasn't home. The next morning I went down to feed her cat. She still wasn't there. I didn't have a key to the apartment, so I used the fire escape. The cat was in the bedroom and he wasn't alone. A man was there, standing over a suitcase.
I stepped through the window. The man had a handsome face and shiny hair. He was packing Jose's clothes into the suitcase. I looked at the shoes and suits that Holly was always cleaning.
"Did Mr. Ybarra-Jaegar send you?" I asked.
"I am his cousin," he said, nervously. His English wasn't good.
"Where is Jose?" I asked.
He repeated the question slowly. "Ah, where is he! He is waiting," he said. Then he returned to the suitcase.
So Jose was running away. I wasn't surprised, or sorry, but I was angry.
The cousin closed the suitcase and gave me a letter. "My cousin left this for his friend. Please give it to her."
On the envelope was written: For Miss H. Golightly.
I sat down on Holly's bed and held Holly's cat. I felt very, very sad.
"Yes," I said. "I'll give it to her.
I gave her the letter, though I didn't want to.
It was two mornings later, and I was sitting by her bed in a hospital room. The police took her there on the night after her arrest.
When I arrived, I walked quietly toward her. I was carrying a pack of cigarettes and some flowers. "Well, darling," she greeted me, "I lost the baby." She looked very young. Her pale hair was pushed back from her face, and her eyes without their dark glasses were clear. Was she really so sick?
Yes, she was. "I almost died," she said. "The fat woman almost had me. Have I told you about the fat woman? I didn't know about her myself until my brother died. Then I saw her - she was there in the room with me. She was holding Fred in her arms. She was a terrible, fat old woman in a chair, with Fred on her knee, and she was laughing! When you die, you meet her. The fat woman comes and takes you. I saw her and I went crazy. Then I broke up everything in the apartment. Do you understand?"
Except for O.J. Berman's lawyer, I was her only visitor. There were three other patients in her room. They looked at me with interest and spoke quietly in Italian.
Holly explained. "They think that you're bad for me, darling. You're the man who put me in here."
"But that's not true," I said.
"I can't tell them that. They don't speak English. And I don't want to destroy their fun."
Then she asked me about Jose. "Have you seen him, darling?"
When she saw the letter, she gave a little smile. Suddenly she seemed much older. "Darling," she said. "Open that cupboard and give me my purse. A girl can't read a letter without her lipstick."
Looking in a small mirror, she painted her face. She colored her eyes and her mouth, put on her jewelry and her dark glasses. Now she wasn't a twelve-year-old child. She was a woman.
She opened the letter and read it quickly. Her small smile grew smaller and harder. She asked for a cigarette and started to smoke it. "It tastes terrible. But wonderful." She threw the letter to me. "You can use this when you write a romance. Read it to me. I'd like to hear it."
It began: "My dearest little girl -"
Holly stopped me. "What do you think of the writing?"
"It's OK," I said. "Tight, ordinary, easy to read."
"That's him," she said. "Tight and ordinary. What does he say?"
I know you are different to other women. "My dearest little girl, I loved you. But Now I find that you are too different. Imagine my sadness when I discovered your secrets in the newspapers. I have important plans for the future. I cannot marry a woman like you. I feel very sorry for you and I am not angry with you. I hope you are not angry with me. I must protect my family and my name. Forget me, beautiful child. I have left New York City and gone home. But I hope that God is always with you and your child.
Jose."
"What do you think?" she asked.
"It seems quite honest. And he sounds sad," I replied.
"Sad!"
"But you must understand that it's hard for him -"
Holly didn't want to understand anything. But she wasn't angry. "All right, he's not totally bad. He has his reasons to leave. But I did love him." She started to cry.
The Italian women looked angrily at me. I was pleased. They thought Holly loved me. I felt proud.
I offered her another cigarette and she stopped crying. "Thanks, darling. And thanks for being a bad rider. All that exercise did it. Thanks to you, I'm not going into a home for single mothers. The food in those places is terrible. But I've scared the police. 'I lost the baby because your lesbian officer hit me!' I told them. They're going to pay me a lot of money to stay quiet! I'll make sure they do."
She was making jokes. She didn't want to think about serious matters, about her arrest and the newspapers. She didn't understand the reality of her position. "Holly," I said, seriously. "This isn't a joke. We have to make plans."
"You're too young to be serious. Too small. My problems are my problems. You don't need to think about them."
"You're my friend and I'm worried. What are you going to do?"
She looked out of the window. "Today's Wednesday, isn't it?" she said. "I'll sleep until Saturday-get a good sleep. On Saturday morning, I'll run out to the bank. Then I'll go to the apartment and pick up one or two nightdresses. Then I'll go to Idlewild Airport. As you know, I have a ticket for a seat on an airplane. Because you're my good friend, you can come to the airport with me. You can wave goodbye to me."
"Holly. Holly. You can't do that."
"Why not? Please stop disagreeing with me. I'm not running after Jose. Jose is history, I can't remember him. But I have a good airplane ticket. I'm not going to throw it away. It's already paid for. And I've never been to Brazil."
"You're crazy! What medicine are they giving you in here? Don't you understand, you're a criminal. If you leave the country, they'll put you in prison. They'll throw away the key to the prison door. If you go to Brazil, you can never come home again."
"That's not important. Home is where you're happy. I'm still looking for my home."
"No, Holly, it's stupid. You're not a criminal. You haven't done anything wrong. The police will understand. You must stay here."
She laughed and blew cigarette smoke in my face. But she was listening to me. I looked into her eyes. She was thinking about prison rooms, and doors that closed slowly…
"No!" she said. She put out her cigarette. "I'm going. Maybe the police won't catch me. Don't tell them anything about me. Don't be angry with me, darling."
She put her hand over mine. Suddenly she was speaking seriously. "I talked to the lawyer. Oh, I didn't tell him anything about Rio. If I run away, O.J. has to pay ten thousand dollars. The lawyer doesn't want to lose O.J.'s money. He'll try to stop me. O.J.'s good to me, but I've helped him, too, in the past. I helped him win more than ten thousand dollars in a single game of cards."
"No, this is the real problem: The police want me to speak in court against Sally. They won't put me in prison - they can't prove anything against me. But I refuse to hurt Sally. I'm not a good person, but I will never help send a friend to prison. Never. Not even a friend who's clearly a criminal. Old Sally wasn't always totally honest with me, but he's OK. I'll die before I help the police."
She looked in her mirror and smoothed her lipstick with her finger. "And there's something more. Some places aren't good for a girl. If I help the police, I can't stay here. This neighborhood won't be good for me. And that's not good for a girl who does my kind of work, darling. I don't want to be poor and sad. I don't want to watch Mrs. Rusty Trawler go in and out of Tiffany's. I can't do that."
A nurse came quietly into the room. It was time for visitors to leave the hospital.
Holly said one more thing before I left. "Do something for me, darling. Call one of the newspapers and get a list of the fifty richest men in Brazil. This isn't a joke. The fifty richest men - any color, from any family. And look around my apartment. Find that jewelry you gave me from Tiffany's. I'll need it in Brazil."
مشارکت کنندگان در این صفحه
تا کنون فردی در بازسازی این صفحه مشارکت نداشته است.
🖊 شما نیز می‌توانید برای مشارکت در ترجمه‌ی این صفحه یا اصلاح متن انگلیسی، به این لینک مراجعه بفرمایید.