سرفصل های مهم
فصل 08
توضیح مختصر
زمان مطالعه

8 دقیقه

سطح

ساده
دانلود اپلیکیشن «زیبوک»
این فصل را می‌توانید به بهترین شکل و با امکانات عالی در اپلیکیشن «زیبوک» بخوانید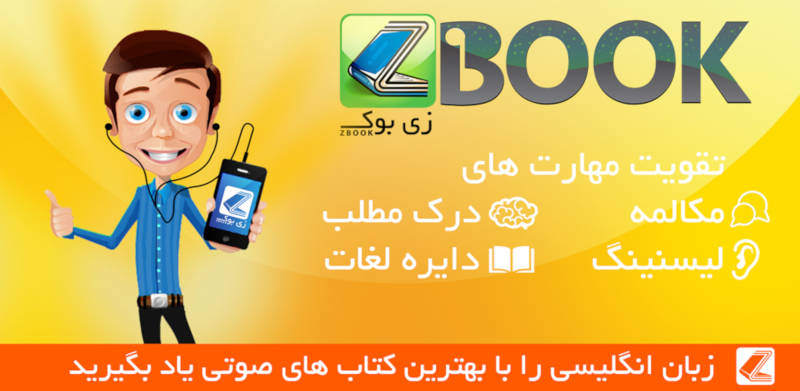 متن انگلیسی فصل
CHAPTER EIGHT
The End of the Summer
I can't clearly remember those final weeks of summer and the beginning of another winter. We didn't talk a lot. I understood her and she understood me. We didn't need words. We were happy to be together, sometimes in silence.
Often, he was out of town. I didn't like him, so I didn't use his name. Then Holly and I spent evenings together and we didn't say more than a hundred words. One night we walked all the way to Chinatown, for Chinese food, then we went across the Brooklyn Bridge. We looked at the ships moving toward the ocean. Holly said, "In a few years, one of those ships will bring me back - me and my nine Brazilian kids. Because they must see this, these lights, the river. I love New York. But it's not my city, I don't belong here."
And I said, "Please be quiet." Her words made me unhappy. She was leaving me. She was a big ship, sailing away to a wonderful new place. I was a little boat that had to stay here, on dry land next to the river.
I don't remember those last days clearly. One day followed another and they were all the same. Then something happened. There was a day that was very different. It was a day that I will always remember. On that day, Holly saved my life.
It was the 30th of September, my birthday. I was downstairs in the hall, waiting for the mailman's morning visit. I hoped for a gift of some money from my family.
Because I was in the hall, I saw Holly.
"Darling!" she said. "Get your coat. Let's ride horses around the park."
She was wearing a jacket and blue jeans. She pointed at her flat stomach.
"I'm not going to fall and lose the baby. But there's a special horse, my darling old Mabel Minerva. I can't leave New York without saying goodbye to Mabel Minerva."
"Goodbye?" I repeated.
"We're leaving next Saturday. Jose bought the tickets." I followed her down to the street. "We change airplanes in Miami. Then we fly over the ocean and over the Andes. Taxi!"
Over the Andes. We traveled in a taxi across Central Park. I imagined that I was flying over the lonely, snow-covered, dangerous mountains.
"But you can't," I said. "You can't really run away and leave everybody."
"I don't think anyone will miss me. I have no friends."
"I'll miss you. Joe Bell will, too. And oh - millions of people. Sally. Poor Mr. Tomato."
"I loved old Sally," she said sadly. "You know, I haven't visited him for a month? It's strange. He was happy that I was leaving the country. 'That's the best thing for you to do,' he told me. 'Because sooner or later there will be trouble. They'll find out that you're not my real niece.' That fat lawyer, O'Shaughnessy, sent me five hundred dollars. A wedding present from Sally."
I wanted to be unkind. "I'll give you a present, too. When the wedding happens."
She laughed. "He'll marry me. In church. And with his family there. That's why we're waiting. We'll marry in Rio."
"You're married already. Does he know?"
"What's your problem? Are you trying to destroy the day? It's a beautiful day. Be nice!"
"But it's possible -"
"It isn't possible. That marriage wasn't lawful. It couldn't be." She looked quickly at me. "If you tell anyone about Doc, darling, I'll kill you. I'll hang you by your toes and cut you open."
The horses were in a building on West Sixty-sixth Street. They make television programs there now, I believe. Holly chose an old black and white horse for me. "Don't worry," she said. "She's very safe." That was good because I wasn't a horse rider.
Holly helped me climb on the horse. Then she got onto her own horse, a silver-colored animal. She rode in front of me across Central Park West and onto a riding path.
"See?" she shouted. "It's wonderful!"
And suddenly it was wonderful. I watched the red-yellow colors of Holly's hair and suddenly I loved her. I stopped thinking about myself. I was happy because she was happy and excited.
The horses moved a little faster. We rode in and out of the shadows from the trees and felt the wind on our faces. I was happy to be alive.
A minute later, everything changed.
Suddenly a group of boys jumped out of the trees next to the path. They shouted and threw stones at the horses.
My black and white horse stood up on her back legs, then started to run very fast. I couldn't stop her. I was afraid of falling.
We ran past trees and a lake where small boys were playing with toy boats. We scared their mothers. The women pulled their children away from the horse. Men shouted at us. Later, I remembered their voices. But at that time I only heard Holly. She was racing her horse close behind me.
We rode across the park and out into the busy traffic on Fifth Avenue. But Holly was getting closer. A policeman on a horse was there, too, and they rode next to me, one on each side. My horse began to move more slowly, then finally stopped. I fell off her back. When I stood up, I was shaking. There was a crowd of people around me. The policeman wrote something in his notebook but finally he smiled.
"I'll take the horses back to the Park," he said.
Holly found a taxi for us. "Darling. How do you feel?"
"Fine."
She took my hand. "But you're very cold."
"Then I must be dead."
"Don't be silly. This is serious. Look at me."
The problem was that I couldn't see her. There were three Hollys in front of me, all with white, worried faces.
"I'm OK. I don't feel anything, just stupid."
"Are you sure? You almost died."
"But I didn't die," I said. "And thank you. You saved my life. You're wonderful. Special. I love you."
"You're crazy." She kissed me quickly. Then I saw four Hollys, and then nothing more.
مشارکت کنندگان در این صفحه
تا کنون فردی در بازسازی این صفحه مشارکت نداشته است.
🖊 شما نیز می‌توانید برای مشارکت در ترجمه‌ی این صفحه یا اصلاح متن انگلیسی، به این لینک مراجعه بفرمایید.