سرفصل های مهم
فصل 11
توضیح مختصر
زمان مطالعه

10 دقیقه

سطح

ساده
دانلود اپلیکیشن «زیبوک»
این فصل را می‌توانید به بهترین شکل و با امکانات عالی در اپلیکیشن «زیبوک» بخوانید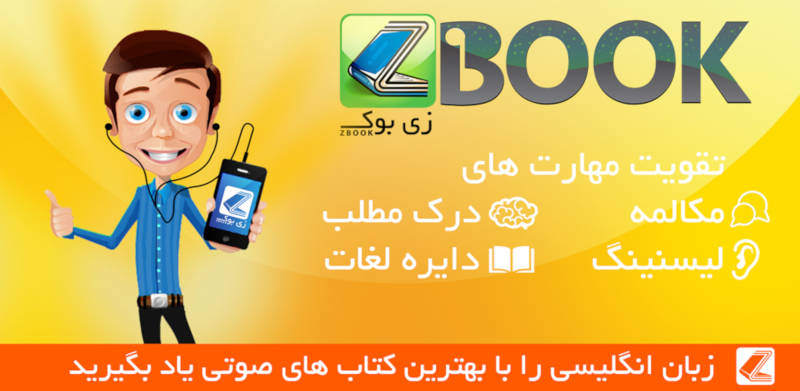 متن انگلیسی فصل
CHAPTER ELEVEN
Holly Leaves New York
The sky was red on Friday night and there was a bad storm. On Saturday it was raining heavily. Saturday, the day Holly was leaving New York.
"This weather is only good for fish," I said to her. "Your airplane can't fly today."
But Holly wasn't listening to me. She continued to prepare for her trip to Brazil.
I did most of the work. Holly didn't want to come to the apartment building. She was right, too. People were watching the building all the time. Sometimes one man, sometimes more, stood around on the sidewalk. Maybe they were police, or reporters; maybe they were just other interested people. It was impossible to tell.
So Holly left the hospital and went to a bank. Then she went immediately to Joe Bell's bar.
Later that day, Joe came to my apartment. "Nobody followed her, she thinks," he said. "She wants to meet you at the bar in about half an hour. And bring some things for her. Her jewelry. Her guitar. Her shoes and her lipsticks. And a bottle of hundred-year-old brandy. She says you'll find it under her dirty clothes. Oh, and the cat. She wants the cat."
He stopped talking for a minute. Then he said, "But maybe it's wrong to help her. She does some crazy things. She'll get into more trouble. Maybe we should stop her and tell the police. They'll keep her here. I'll go back to the bar and give her a few drinks. Maybe she'll decide not to take the flight."
I ran up and down the fire escape between Holly's apartment and mine.
It was very windy and my clothes were soon wet from the rain. And the cat attacked me. He bit me until my hands were covered in blood. He didn't want to leave the warm apartment in bad weather.
Quickly, I found the things she wanted. I even found the jewelry from Tiffany's. Everything was piled on the floor of my room. Dresses and underclothes and dancing shoes and pretty things. I felt very sad as I packed them in Holly's suitcase. There were too many things for one suitcase, so I put some of her clothes in paper grocery bags.
Then there was the cat. He was still fighting me. I couldn't carry him and the suitcase and the bags. Finally, I found an old cloth bag, put him inside, and tied the top.
Many years ago, I walked from New Orleans to Nancy's Landing, Mississippi, almost five hundred miles. The reason isn't important. But that long walk was easier than the short walk to Joe Bell's bar.
The guitar filled with rain. Rain softened the paper bags, and some of Holly's clothes and jewelry fell through them onto the sidewalk. The wind pushed me, and the cat attacked its bag and screamed at me.
And I was frightened. Now I understood Jose, because I was frightened in the same way as him. Were people watching me? I was helping someone run away from the police. I was a criminal, too.
In the bar, Holly said, "You're late. Did you bring the brandy?"
The cat climbed out of its bag and jumped onto her shoulder. Holly was laughing, excited. She opened the bottle. "This brandy was for me and Jose. 'We'll drink this,' I told him, 'every year, on the same day as our wedding.' But that's finished now. Mr. Bell, sir, give me three glasses."
"You only need two," Joe Bell told her. "I refuse to drink with you. You're crazy to leave New York."
"Please, Mr. Bell," she said. "A lady doesn't disappear every day. Have a drink with her."
"No," he replied angrily. "I'm not going to drink with you. This isn't a party and I'm not going to help you."
That was a lie. A few minutes later, a large car and driver stopped outside the bar. Holly noticed it first. She put down her brandy glass.
"Well, darling," she said, "is this the judge? Has he come to get me?"
I saw Joe Bell's red face. Did he really call the police? But Joe said, "It's nothing. Just a car that I paid for. It will take you to the airport."
He turned away from us and started washing some glasses.
"Kind, dear Mr. Bell. Look at me, sir," Holly said.
He couldn't look at her. He pulled some flowers from behind the bar and pushed them toward her. She didn't catch them in time and they fell on the floor.
"Goodbye," he said. He didn't want to cry in front of her. He ran to the men's bathroom and we heard the door lock.
The driver of the car was very calm. In his job, he saw many strange things. He didn't say anything about Holly's suitcase and grocery bags. And his face didn't change when, in the back of the car, Holly took off her clothes. She was still wearing her riding clothes - the jacket and jeans.
"The police came for me so quickly," she said. "There wasn't time to change my clothes." Quickly, she put on her little black dress.
We didn't talk after that. Holly was lost in thought and didn't look at me.
She sang quietly to herself and drank brandy from the bottle. She moved to the front of her seat so she could look out of the windows. Was she looking for an address? Or taking a last look at New York? But it was neither of these.
Suddenly she spoke. "Stop here," she ordered the driver.
He stopped the car by a sidewalk in Spanish Harlem. It was a strange neighborhood, colorful but frightening. There were religious pictures next to photos of movie stars on the walls of buildings. The strong wind moved empty cans and dirty newspapers up and down the sidewalk. But the rain had stopped now and the sun was beginning to break through the cloud.
Holly stepped out of the car. She took the cat with her. Holding him in her arms, she smoothed his head.
"What do you think?" she asked. "Is this the right place for you? You're a fighter and this is a hard neighborhood. There are plenty of trash cans to look in. Lots of gangs of wild cats to join. So go!"
She dropped him onto the sidewalk. He didn't move, but lifted his face to her and questioned her with his yellow eyes.
"Go!" she shouted, angrily. He came closer to her legs. "Get away from me!"
Then she jumped into the car again and closed the door.
"Go," she told the driver. "Go. Go."
"That was terrible!" I said angrily. "You really are unkind."
We traveled for a block before she replied. "I told you. We met by the river one day. He doesn't belong to me. I don't belong to him. We didn't make any promises. We never -"
She stopped speaking. Her face was very white and unhappy.
The car stopped for a traffic light. She opened the door and ran down the street, and I ran after her. She was looking for the cat.
But the cat wasn't there. There was nobody, nothing on the street except an old drunk and women with a group of children. As Holly ran up and down the block, more children came out from doorways. Some ladies looked out of their windows. Holly was shouting, "You. Cat. Where are you? Here, cat."
She didn't stop calling until a boy stopped her. He was holding a dirty old cat by the back of its neck. "Do you want a nice cat, miss? Give me a dollar for this one."
The car was following us. I took Holly's arm and walked her toward it. At the door of the car, she stopped. She looked past me, past the boy with his cat. He was still talking. "Half a dollar? Twenty cents? It's not much for this cat."
She held my arm very tightly. There were tears in her eyes. "Oh, he does belong to me. He was mine," she said.
Then I made her a promise. "I'll come back and find your cat. I'll look after him, too. I promise."
She smiled - that sad new smile. "And me?" she asked quietly. "Who will look after me? I'm very scared, darling. For the first time, I'm really scared. This will happen again and again. I never know what's mine. Not until I throw it away. The fat woman - she's not important. Unhappiness - that's nothing. This is important, though. Not belonging. I'm so very, very scared."
She stepped in the car, and sat down slowly in the seat.
"Sorry, driver," she said. "Let's go."
مشارکت کنندگان در این صفحه
تا کنون فردی در بازسازی این صفحه مشارکت نداشته است.
🖊 شما نیز می‌توانید برای مشارکت در ترجمه‌ی این صفحه یا اصلاح متن انگلیسی، به این لینک مراجعه بفرمایید.