سرفصل های مهم
فصل 07
توضیح مختصر
زمان مطالعه

12 دقیقه

سطح

ساده
دانلود اپلیکیشن «زیبوک»
این فصل را می‌توانید به بهترین شکل و با امکانات عالی در اپلیکیشن «زیبوک» بخوانید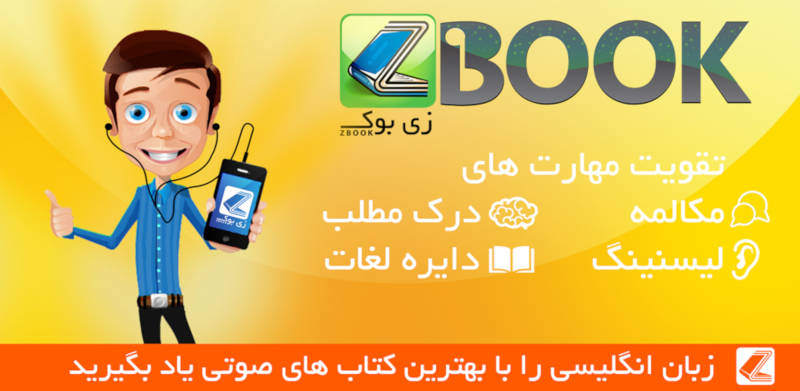 متن انگلیسی فصل
CHAPTER SEVEN
A Death in the Family
RUSTY TRAWLER MARRIES FIFTH WIFE.
I was on a subway train when I saw those words in another passenger's newspaper. I read: Millionaire Rutherford ("Rusty") Trawler yesterday married a beautiful – I didn't want to read any more. So Holly was married to him. I wanted to be under the wheels of the train.
The few weeks after our Sunday at Joe Bell's bar were difficult. First, I lost my job because of a silly mistake. I was scared. I didn't want to leave New York but could I stay there without work? And there was still a war in Europe. I was the right age but I really didn't want to be a soldier.
That day I was on a subway because I was looking for another job. I was returning from an interview with a newspaper. It was summer and the city was hot. I felt tired and nervous and unhappy. So yes, part of me already wanted to be under the wheels of the train. Then I saw the newspaper. Holly was married to that stupid man. The world was going crazy.
Was I angry because I was in love with Holly? Maybe. I was in love with her. I loved Holly in the same way that I loved my mother's old cook, and the mailman, and the McKendrick family in my home town. She was an important part of my life. I didn't want to lose her friendship.
When I arrived at the station, I bought a newspaper. I read the end of the sentence and discovered the name of Rusty's new wife… a beautiful girl from the Arkansas hills, Miss Margaret Thatcher Fitzhue Wildwood. Mag! My legs started to shake and I took a taxi home.
Mrs. Sapphia Spanella met me in the hall. Her eyes were wild. "Run!" she said. "Bring the police. She is killing somebody! Somebody is killing her!"
There was a lot of noise in Holly's apartment. Breaking glass, furniture falling over. But strangely, there were no angry voices.
"Run!" shouted Mrs. Spanella, pushing me. "Tell the police there is a murder!"
I ran, but only upstairs to Holly's door. I knocked on it loudly and the noise inside stopped. But she didn't let me into the apartment. I tried to break down the door but only hurt my shoulder. Then below me I heard Mrs. Spanella giving orders to another man. "Get the police!" she said.
"Be quiet," the man told her. "And move away from me."
It was Jose Ybarra-Jaegar. He didn't look like a smart Brazilian government employee now. He was nervous and scared.
"Move out of my way," he ordered me. Using his own key, he opened the door. "Come in here, Dr. Goldman," he said to the man who was with him.
I followed them into the apartment. It was a terrible mess. The lamps were broken and there were books and records on the floor. In the middle of the room, Holly's cat was calmly drinking milk from a broken bottle.
In the bedroom, I stepped on Holly's dark glasses. They were lying on the floor, already broken into two pieces.
Holly lay on the bed. She didn't move or say anything. The doctor took her hand. "You're a tired young lady. Very tired. You want to go to sleep, don't you? Sleep."
Holly touched her face, leaving blood on it from a cut finger. "Sleep," she said. Her voice was tired and childish. "I can sleep when he's there… I hold him on cold nights… I saw a place in Mexico… With horses. Near the ocean."
"With horses near the ocean," repeated the doctor softly. He took something from his black case.
Jose looked at the doctor. "Is she sad?" he asked. "Is she sick only because she's sad?"
"That didn't hurt, did it?" asked the doctor. He touched Holly's arm with a small piece of cotton.
She turned to the doctor. "Everything hurts. Where are my glasses?" But she didn't need them. Her eyes were already closing.
"She is only sad?" Jose asked again.
"Please, sir," the doctor said angrily. "Leave me alone with the patient."
Jose went back to the living room. Then he shouted at Mrs. Spanella and pushed her out of the apartment.
"Don't touch me! I'll call the police," she said.
At first he wanted to throw me out of the apartment, too. Then suddenly he invited me to have a drink.
"I am worried," he told me. "The newspaper reporters will write about this. Breaking up the apartment. Acting like a crazy woman. My work is important. I don't want my name in the newspapers."
"This is her apartment. It's a private place," I said. "There's no reason for the newspapers to write about it."
"It's only because she's sad," he said. "First she threw her glass, then the bottle. Those books. A lamp. Then I was scared. I hurried out and brought the doctor."
"But why?" I wanted to know. "Why is she so unhappy about Rusty?"
"Rusty?" he asked.
I was still carrying my newspaper and showed it to him.
"Oh, that." He smiled. "They're not important. We laughed at Rusty and Mag. We weren't unhappy. It was good for us. We wanted them to run away. I promise you, we were laughing. Then the sad news came."
His eyes searched the mess on the floor and he picked up a ball of yellow paper. "This," he said.
It was a message from Tulip, Texas:
I received a letter about young Fred. He was killed while he was fighting in Europe. Your husband and children are very sorry. Letter follows.
Love Doc.
Holly only spoke about her brother once after that day. And she stopped calling me Fred. All through the warm summer months of June and July, she stayed at home. Her hair darkened and she grew fatter. She became careless about her clothes. Once, she ran to the food store wearing a raincoat and nothing under it.
Jose moved into the apartment and his name took the place of Mag Wildwood's on the mailbox. Holly was alone for a lot of the time because Jose stayed in Washington three days a week. When he was away, she didn't see anyone. She only left the apartment on Thursdays, when she made her weekly trip to Sing Sing.
She seemed happier. But she was also acting very strangely.
Suddenly she wanted to make her apartment into a home. She bought pictures and furniture. She bought a lot of books and records. She bought a statue of a Chinese cat. Her cat hated the statue and broke it. She bought mixing bowls and cook books and a stove. She spent afternoons in the small kitchen.
"Jose says that I'm a great cook. I'm smart, aren't I? A month ago, I couldn't boil an egg."
She still couldn't boil eggs. Simple dishes - steak, a salad - were too difficult for her. She fed Jose (and sometimes me) strange soups, meat cooked with fruit, chicken and rice with chocolate.
"It's a special meal from eastern India, darling," she told me.
She started to learn Portuguese. She played the same language records again and again, until we were both bored.
She started almost every sentence with: "After we're married…" Sometimes she said, "When we move to Rio…" But Jose never suggested marriage.
"But he will, darling. He knows I'm having a baby. Well, I am, darling. Why are you surprised? I'm not surprised, I'm very happy. I want to have nine children. Some of them will be dark-skinned like Jose. There's some black blood in him. But you knew that. That's OK - a dark-skinned baby with bright green eyes will be beautiful. I'm sad because he wasn't my first lover. I haven't had a lot of lovers - only eleven. I don't count the men before I was thirteen. They weren't important. People think I've had a lot more lovers. Eleven. Does that make me a prostitute? Think of Mag Wildwood. Or Honey Tucker. Or Rose Ellen Ward. They've had a lot more lovers. Of course, I don't have a problem with prostitutes. Some of them can be good friends - but they all tell lies. Think about it. You have sex with a guy and take his checks. Then you tell yourself that you love him. I always try to love them a little. Even Benny Shacklett and all those terrible men. Except for Doc, Jose is my first real love. Oh, he's not perfect. He tells lies sometimes. He worries about what people think. He takes fifty baths a day. He's too careful to be my perfect guy. He always turns away from me when he undresses. He makes too much noise when he eats. But I do love Jose. I'll stop smoking if he asks me. He's friendly. I laugh when I'm with him. I don't get unhappy now, not often. And I'm only a little unhappy. I'm not so unhappy that I go to Tiffany's. I take Jose's suit to the cleaner's, or cook him a meal, and I'm fine. And another thing - I don't worry about the future. Good things only happen to you if you're honest. I sometimes break the law but I'm honest to myself. I don't tell myself lies. It's better to have a terrible painful sickness than a dishonest heart. Oh, forget it! Pass me my guitar and I'll sing you a song in my perfect Portuguese."
مشارکت کنندگان در این صفحه
تا کنون فردی در بازسازی این صفحه مشارکت نداشته است.
🖊 شما نیز می‌توانید برای مشارکت در ترجمه‌ی این صفحه یا اصلاح متن انگلیسی، به این لینک مراجعه بفرمایید.