سرفصل های مهم
فصل 03
توضیح مختصر
زمان مطالعه

20 دقیقه

سطح

ساده
دانلود اپلیکیشن «زیبوک»
این فصل را می‌توانید به بهترین شکل و با امکانات عالی در اپلیکیشن «زیبوک» بخوانید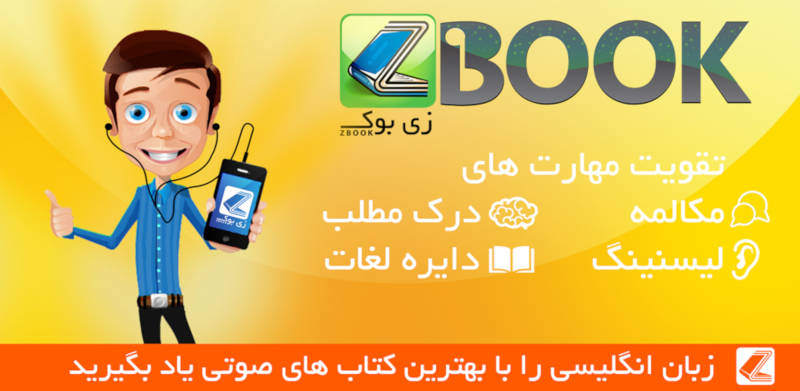 متن انگلیسی فصل
CHAPTER THREE
A Party at Holly's Apartment
The next day was Friday. I came home and found a large box of expensive food outside my door. Below it was a card: Miss Holiday Golightly, Traveling. Written on the back was: Thank you, darling Fred. Please forgive last night. You were very kind. I won't wake you again - Holly.
I replied, Please do, and left my note at her door with some flowers. But she was serious. I didn't see her or hear from her. She had a new key for the front door. She didn't ring my bell and I missed her.
After a few days, I felt angry. I was lonely but I didn't want to see any of my old friends. They seemed so uninteresting now. By Wednesday I couldn't work.
I was thinking about Holly, Sing Sing, and Sally Tomato all the time. I was thinking about a world where men gave women fifty dollars for the bathroom. That night, I left a message in her mailbox: Tomorrow is Thursday. The next morning, there was a second note from her: Thank you for telling me. Can you come for a drink tonight at six o'clock?
I waited until ten minutes past six, and then I waited another five minutes.
A strange man opened the door. He smelled of cigarettes and soap. He was very small and he had a big head. There was no kindness in his eyes. Hair grew out of his ears and from his nose, and he had a gray beard.
"The kid's in the shower," he said. He pointed his cigarette toward the sound of water in another room.
We were standing because there were no seats in the room. Suitcases and unpacked boxes were the only furniture. The boxes were used as tables. On one table there were drinks, and on another table were a telephone, Holly's red cat, and some yellow roses. There were bookshelves on one wall, with a few books. I liked the room immediately. It had a careless look.
"Did she invite you?" the man asked. He looked at me carefully. "A lot of people come here when they're not invited. Have you known the kid for a long time?"
"No," I said. "I live upstairs."
My answer pleased him. "Is your apartment the same as this one?"
"It's much smaller."
"This place is a mess," he said. "Sometimes she has plenty of money but she still lives in a mess. So, what do you think? Is she or isn't she?"
"Isn't she what?'
"A fake."
"I don't think she is."
"You're wrong. She is a fake. But you're also right. She isn't a fake because she's a real fake. She believes all these things she believes. You can't change her. I've tried, the great Benny Polan tried. Benny wanted to marry her but she refused. Benny spent thousands of dollars sending her to head-doctors. There was one famous doctor, he only speaks German. He couldn't change her. But I like the kid. Not everybody likes her, but I do. I really like her because I'm romantic. Only romantic people understand her. But I'll tell you something. You can do everything for her and she'll give you nothing. One day she'll kill herself. Lots of girls kill themselves when they're not even crazy. And she is crazy!"
"But she's young," I said. "She has a future."
"You're wrong again. A year or two ago, in California, things were different. People were interested in her and she was near success. But if you walk out, you can't walk back. Holly wasn't famous, not before The Story of Dr. Wassell. Then she had a future. I know. I'm the guy who was helping her." He pointed his cigarette at himself. "O.J. Berman."
I didn't know his name. I smiled politely but I'd never heard of O.J. Berman, Hollywood actors' agent.
"I saw her first. She was living with a guy who rode in horse races. 'I'll tell the police if you don't leave her,' I told him. She was only fifteen years old. She was wearing thick glasses but she had a lot of style. She just arrived in town, came from nowhere. We gave her French lessons to make her speak better. People were interested in her, important people. Then Benny Polan, a good guy, wanted to marry her. What more can an agent ask for? Then The Story of Dr. Wassell. Did you see that movie? They wanted to give her a part as one of Dr. Wassell's nurses. Then I got the phone call." He held his hand to his ear. 'This is Holly,' she said. 'I'm in New York.'
'Why are you in New York?' I asked. 'It's Sunday and you have an interview for the movie tomorrow.' She said, 'I'm in New York because I've never been to New York before.'
'Get on a plane and come back here,' I told her. But she didn't want the movie. 'What do you want?'
I asked her. She said, 'When I find out, I'll tell you.' You see? She's crazy."
The red cat jumped off its box and walked up to him. He kicked it away with the toe of his shoe.
"Is this what she wants?" he said. "A lot of people that aren't invited? Living off money that men give her? Maybe she'll marry Rusty Trawler."
"Sorry, I don't know him."
"If you don't know Rusty Trawler, you don't know much about the kid."
He smiled. The smile made his face kinder. "I want to start again with Holly. As I told you," he said, "I really like the kid."
"What are you saying about me, O.J.?" Holly came into the room with a towel around her. Her feet were wet.
"That you're crazy."
"Fred knows that already. Light me a cigarette, darling," she said. She pulled off her shower hat and shook her hair. "Not you, O.J. You make the end wet."
She picked up the cat and put him on her shoulder.
"O.J. says bad things about me," she told me. I lit a cigarette and she took it. "But he does know a lot of famous people's phone numbers. What's David O. Selznick's number, O.J.? I want you to call him. Tell him about Fred. He's very smart and he writes wonderful stories. Don't be shy, Fred. O.J., darling, how will you make Fred rich?"
"I'll talk to Fred about that."
"Remember," she said, "I'm his agent. I'll call you to fasten my dress. And if anybody knocks at the door, let them in." Then she left us.
Many people knocked at the door. In the next fifteen minutes, a group of men filled the apartment. Some were soldiers. Most were too old to fight. They weren't friends. Each man was surprised when he saw the others. Were these all the men that she met in bars? But they soon started talking.
I stood alone by the bookshelves and looked at Holly's friends. One man was middle-aged but he had the face of a child. It was round and fat, and there were no lines around his eyes and mouth. He was at the center of the crowd. He poured drinks and introduced people. It was Holly's apartment, but his party. Maybe he was in love with her. But he didn't mind about the other men. He wasn't angry when she touched a soldier's arm.
The man's name was Rutherford ("Rusty") Trawler. When both his parents died in 1908, he was five years old. He immediately became a millionaire and his name was often in the newspapers. After four marriages and divorces, he was now an unmarried man again.
I read about him in a book on Holly's shelf. It was full of pieces cut from Sunday newspapers about Holly and Rusty. Holly walked up to me while I was reading one of them. It said: Miss Holiday Golightly, of the Boston Golightlys, makes every day a holiday for millionaire Rusty Trawler.
I said, "What was this week's weather report?"
She smiled but she wasn't amused. "Forget about Sally Tomato," she said. "Do you like O.J.? He can help you, Fred."
"You didn't like his help," I said.
"I don't understand."
"The Story of Dr. Wassell."
"Is he still talking about that movie?" She smiled across the room at Berman. "But he's right, I was a bad girl. I was playing at being an actress. I didn't want to be a movie star - it's too difficult. I'm too intelligent and I like myself too much. Movie stars don't like themselves. But one day I want to be rich and famous - that's part of my plan. I'll wake up one fine morning and have breakfast at Tiffany's. But I'll always be Holly Golightly. You need a drink," she said. "Rusty! Will you bring my friend a drink?"
She was still holding the cat. "Poor cat without a name," she said. "I can't give him a name because he doesn't belong to me. We met by the river one day and he came home with me. But he isn't mine. I don't want to own anything until I have the right place. I don't know where that place is. Tiffany's maybe." She smiled and dropped the cat on the floor. "Jewelry isn't important to me. Well, I do like expensive jewelry. But you can't wear the really expensive stones until you're forty. They only look good on old women. But I love Tiffany's for another reason. Listen. You know those days when you're really unhappy and afraid?"
"Days when you're sad?"
"No," she said slowly. "No, you can be sad because you're getting fat. Or maybe it's rained for a long time. But sometimes you feel worse. You're afraid and you don't know why. Something bad is going to happen… Do you get that feeling?"
"Quite often."
"What do you do about it?"
"A drink helps."
"I've tried that - and drugs - but they don't help. Only one thing works for me. I get into a taxi and go to Tiffany's. It calms me because it's so quiet. Nothing very bad will happen to you there, not with those kind men in their nice suits, and those wonderful, expensive smells. I want a place where I feel as good as in Tiffany's. Then I'll buy some furniture and give the cat a name. Maybe after the war, Fred and I -"
She lifted her dark glasses. "I went to Mexico. It's a wonderful country for horses. I saw one house near the ocean. Fred's good with horses."
Rusty Trawler brought me a drink. "I'm hungry," he said. "It's seven-thirty and I'm hungry. You know what the doctor says."
"Yes, Rusty. I know what the doctor says."
"So let's stop the party. Let's go."
"Be a good boy, Rusty." She spoke softly, but her voice was angry.
"You don't love me," he said.
"Nobody loves a bad boy."
Her words seemed to excite him. This was a game that they played. He continued, "Do you love me?"
She touched his hand. "Look after the guests, Rusty. And when I'm ready, we'll eat."
"Chinese food?"
"Maybe. But not too much of it. Remember what the doctor says."
He returned to the party. There was a happy smile on his face.
"Do you love him?" I asked.
"You can love anybody if you really try. And he was very unhappy when he was a child."
"He is a child. That's how he acts."
"He feels safer. He really wants to be a girl but he can't think like that. 'Grow up and make a home with a nice, fatherly truck driver,' I told him. But he got angry and tried to knife me. He's OK. He won't really hurt me."
"Thank God you're not going to marry Mr. Trawler."
"He's rich. Land in Mexico costs money. Now, let's find O.J."
Before we moved, I asked her another question. "Why does it say Traveling on your card?"
"I don't know where I'll be tomorrow. So I told them to put Traveling. I didn't need those cards but I wanted to buy something. They're from Tiffany's." She took my hand. "Come with me. You're going to make friends with O.J." Suddenly the door opened and a young woman hurried in. "H-H-Holly!" she said. "You are so selfish. You kept all these wonderful men for yourself!" She was more than six feet tall, taller than most of the men in the room. Holly said angrily, "What are you doing here?"
"N-n-nothing, darling. I was upstairs with Yunioshi. We're taking photos for a Christmas magazine. Are you angry, darling?" She smiled at the men in the room. "You b-b-boys aren't angry with me because I've come to the party?"
Rusty Trawler laughed quietly. "Do you want a drink?" he asked.
"Yes, please," she said.
"There isn't any," Holly told her. "It's finished."
"Oh, that's OK. Don't worry about me, Holly, darling," she said. "I can introduce myself." She looked down at O.J. Berman. "I'm Mag W-w-wildwood, from Wild-w-w-wood, Arkansas. That's in the mountains."
The men moved around her. They liked her silly jokes. She wasn't beautiful but she looked interesting. She was very tall and had a flat chest. Her hair was pulled straight back, making her thin face thinner. Even her unusual speech made her silly words sound interesting. Men wanted to protect her. Here's an example. She said, "Who can tell me w-w-where the b-b-bathroom is?"
Berman ran over to her. He offered his arm to guide her there himself.
"That isn't necessary," said Holly. "She's visited me before. She knows where the bathroom is."
After Mag Wildwood left the room, she continued. "It's really very sad." She waited until the men were listening to her. "And so mysterious. She looks healthy. She looks so clean. That's the strange thing. Don't you think she looks clean?"
Someone coughed. An officer was holding Mag Wildwood's drink. He put it down.
"But many of these Southern girls have the same trouble," said Holly. She shook her head sadly and went to the kitchen for more ice.
When Mag Wildwood returned, she couldn't understand the change in the room. Nobody wanted to talk to her. Men were leaving without taking her telephone number. She became very angry with everyone. She shouted at Holly. Then she invited a man in his fifties to fight. She pushed Rusty Trawler into a corner. "Do you know what's going to happen to you?" she said, and her speech problem disappeared. "I'm going to feed you to the animals in Central Park."
He looked excited at the thought, but she suddenly sat down on the floor.
"You're very boring. Get up from there," Holly said. The men were waiting at the door and she was putting on her coat. When Mag Wildwood didn't move, Holly looked at me. "Be a darling, Fred. Put her in a taxi. She lives at the Winslow Hotel."
Then they were gone. I looked at Mag. She was a big woman, too big to carry down to a taxi. But she suddenly stood up. She said, "Let's go to the Stork Nightclub." Then she fell down onto the floor. Was she sick? Did she need a doctor? But she wasn't sick - she was asleep. I left her to enjoy her rest.
مشارکت کنندگان در این صفحه
تا کنون فردی در بازسازی این صفحه مشارکت نداشته است.
🖊 شما نیز می‌توانید برای مشارکت در ترجمه‌ی این صفحه یا اصلاح متن انگلیسی، به این لینک مراجعه بفرمایید.