سرفصل های مهم
فصل 01
توضیح مختصر
زمان مطالعه

9 دقیقه

سطح

سخت
دانلود اپلیکیشن «زیبوک»
این فصل را می‌توانید به بهترین شکل و با امکانات عالی در اپلیکیشن «زیبوک» بخوانید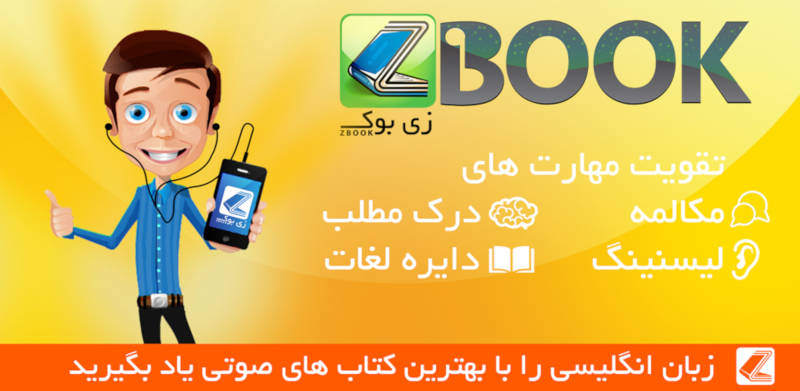 متن انگلیسی فصل
CHAPTER ONE
Paris to Croydon
The September sun shone on Le Bourget airport near Paris as the passengers entered the aeroplane Prometheus, for their flight to England. Jane Grey went to her seat in the rear cabin, at the back of the plane.
A woman was standing nearby, talking very loudly. 'My dear Cicely! Where were you staying? Juan les Pins? Oh, yes. No, I've been in Le Pinet. Let's sit together. Oh, can't we? I see…'
A foreign voice said politely, 'Please, Madame, take my seat,' and a small, elderly man with a large moustache and an egg shaped head got up from his seat.
Jane looked at the two women for whom he had offered to move to a different seat. She had also been staying at Le Pinet, a popular holiday destination on the French coast, and she remembered one of the women standing nervously at a table in the casino. Her name was Lady Horbury. She was married to a Lord now, but she had once been a dancer in musical and comedy theatre. Unlike Lady Horbury, the other woman clearly looked like a real aristocrat.
Jane turned to look out of the window. She would not look at the young man who was sitting opposite her. If their eyes met, he might recognize her from that night at the casino! She felt shy and embarrassed in front of him.
At last, the plane took off, and there was Le Bourget spread out below them. The midday flight to London carried twenty-one passengers - ten in the front cabin, eleven in the rear, and there were two stewards on board to look after everyone. As the plane flew towards the English Channel. Jane thought about her adventure. It started when she had won a hundred pounds in a lottery and decided to spend the money on a week at Le Pinet. Jane worked at a hairdressing salon called Antoines, and her customers were always going down to Le Pinet. As Jane styled the hair of these rich and glamorous ladies, she thought, 'Why can't I go to Le Pinet?' Well, now she could. And so, she had.
Every evening of her holiday, Jane had gone to the casinos with a small amount of money to spend at the gambling tables. On her fourth evening, she decided to play at the roulette wheel. She won a little money, but lost more. As she waited to place her last bet of the evening, she saw that there were two numbers left which nobody had chosen: five and six. Which one would she choose?
The wheel began to spin, and Jane quickly placed her bet on number six. The ball clicked and settled.
Le numero cinq, rouge,' said the croupier.
'Number five!' Jane could have cried with disappointment.
Then the man next to her asked, 'Aren't you going to collect the money you have won?'
'What money? I bet on number six!'
'No, you bet on five.'
Was it true? Perhaps she had. She picked up her money and looked doubtfully at the stranger.
'Well done,' he said, and with a friendly smile, he left. And now here was that same man, sitting opposite her on the plane to England…
---
Across the cabin, Lady Horbury noticed that she had a broken fingernail, and asked the steward to fetch her maid, who was in the other cabin. Soon, a dark-haired French girl, dressed in black, appeared.
'Madeleine, fetch my little red case,' said Lady Horbury.
The maid went to the pile of suitcases at the end of the cabin and returned with a red leather case. Cicely Horbury sent her away, and took a nail file from the case.
Jane looked around the cabin. The little foreigner with the moustache was wrapped up in a blanket. His eyes were closed. Beside him sat a tall, grey-haired man. He looked like a lawyer or a doctor. Behind these men were two Frenchmen, talking excitedly.
Opposite Jane, Norman Gale was thinking, 'She definitely remembers me. She looked so disappointed when she lost the money she had bet in the casino. It was worth losing to see her pleasure when she won. I did that rather well. She's very attractive when she smiles…'
---
Now seated opposite Venetia Kerr, Lady Horbury thought to herself, 'Venetia Kerr always looks at me as if I was a piece of dirt. She wanted my husband Stephen for herself. Well, she didn't get him! But never mind about that - good heavens, what shall I do? That horrible old French woman meant what she said…'
Sitting opposite her, the Honourable Venetia Kerr thought, 'Little tart. Poor Stephen… if he could only get rid of her…'
---
Wrapped up in his blanket behind the ladies, Hercule Poirot looked at Jane and thought, 'That pretty little one. Why does she not look at the handsome young man opposite her…?' The plane dropped slightly. 'Mon estomac - my stomach!' He closed his eyes.
Beside him, Dr Roger Bryant thought, 'I simply can't decide. This is the most important decision of my life. It could destroy my career…'
Armand Dupont shouted excitedly at his son, Jean, 'They are wrong - the Germans, the Americans, the English!' He pulled open an ancient briefcase. 'The decoration on these Kurdish pipes is almost exactly the same as the decoration on the pottery of 5,000 BC.' He waved his arm and almost knocked over the plate that a steward was putting on the table in front of him.
---
On the other side of the plane, Mr Clancy, writer of detective stories, got up from his seat behind Norman Gale, walked to the end of the cabin, and took a European railway timetable from his coat pocket, in order to work out a complicated alibi for one of his characters.
Another passenger, Mr Ryder, was also deep in thought: 'I don't see how I can possibly raise the money for the next payment…'
Norman Gale got up and went to the toilet. As soon as he had gone, Jane quickly took out a mirror and put on some more lipstick. Then she looked out of the window at the English Channel shining below, as a steward brought her a cup of coffee.
---
A wasp buzzed round Mr Clancy's head, then flew off to investigate the Duponts' coffee cups. Eventually, Jean Dupont managed to kill it, and the cabin was peaceful again.
Right at the back of the plane, in seat number two, Madame Giselle's head fell forward. It looked as if she were asleep. But she was not.
Madame Giselle was dead.
مشارکت کنندگان در این صفحه
تا کنون فردی در بازسازی این صفحه مشارکت نداشته است.
🖊 شما نیز می‌توانید برای مشارکت در ترجمه‌ی این صفحه یا اصلاح متن انگلیسی، به این لینک مراجعه بفرمایید.