سرفصل های مهم
فصل 19
توضیح مختصر
زمان مطالعه

10 دقیقه

سطح

ساده
دانلود اپلیکیشن «زیبوک»
این فصل را می‌توانید به بهترین شکل و با امکانات عالی در اپلیکیشن «زیبوک» بخوانید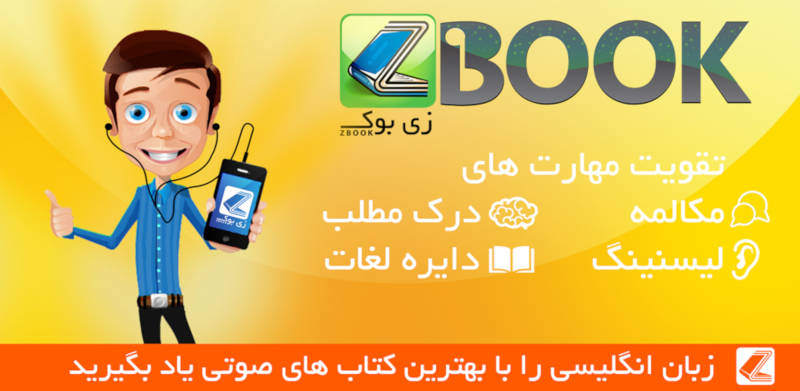 متن انگلیسی فصل
CHAPTER NINETEEN
Enter and Exit Mr Robinson
Lady Horbury sat in her bedroom in Grosvenor Square, and read the letter for the fourth time.
Dear Madam,
I have inherited some documents which used to belong to Madame Giselle. If you or Mr Raymond Barraclough are interested, I would be happy to visit you to discuss them. Or perhaps you would prefer me to talk to your husband?
Yours truly,
John Robinson.
Damn that lying Frenchwoman, thought Lady Horbury. She had sworn that she would protect her clients if she died suddenly. She would have to see the man, of course. Find out what he knew. Though she had no money to offer him…
Quickly, she wrote a reply: Lady Horbury will see Mr Robinson at 11 oclock tomorrow morning…
---
Norman Gale was shown into a small room on the first floor of the house in Grosvenor Square. Poirot had helped him create a simple but successful disguise - a red face, a small moustache, and a different parting in his hair - and had taught him exactly what he wished him to say. Now, it was up to him.
'Mr Robinson?' asked Lady Horbury.
'At your service.' He bowed.
'I got your letter.'
'Well, what about it, Lady Horbury?'
'I don't know what you mean.'
'Come, come. Everyone knows how pleasant a weekend at the seaside can be; but husbands rarely agree. I think you know exactly what evidence Giselle had. It's really interesting stuff. Now the question is, who wants it most - you or Lord Horbury?'
'How did you get hold of this - evidence?'
'That's not important. I've got it, that's the main thing.'
'I don't believe you. Show me.'
'Oh, I didn't bring anything with me. I'm not that stupid. If we agree to do business, I'll show you the stuff before you hand over the money. That's fair.'
'How much?'
'Ten thousand pounds.'
'Impossible!'
'Oh, it's wonderful what you can do if you try. I'll give you two days to think about it.'
'I can't get the money, I'm telling you.'
Norman sighed. 'Well, perhaps it's only right Lord Horbury should know what's been going on. But remember that a woman who divorces her husband does not get any of his money, and although Mr Barraclough is a talented young actor, he's not earning very much. So, think about what I said.'
Before the unhappy woman could say a word, he turned and left the room.
---
An hour later, the butler announced the arrival of another visitor. 'A Monsieur Hercule Poirot is here, my lady.'
'Who is he? I can't see anyone!'
'He says that Mr Raymond Barraclough asked him to come.'
'Oh. Very well, show him in.'
The butler went to fetch the visitor, and returned to announce him. 'Monsieur Hercule Poirot.'
Poirot entered and bowed as the butler closed the door. Cicely stepped forward. 'Mr Barraclough sent you?'
'Sit down, Madame.'
She sat and he took a chair near her. 'Madame, I am a friend. I have come to help. You are in much trouble. I am a good detective and I know.'
'A detective?' Her eyes widened. 'I remember - you were on the plane!'
'Precisely. Now, an hour ago, a man came here to blackmail you. He says he has evidence of your affair with Mr Barraclough - evidence which was once owned by Madame Giselle. Now this man offers them to you for, perhaps, seven thousand pounds?'
'Ten.'
'Ah. And you will not find it easy to get that sum very quickly?'
'I can't! I'm in debt already. I don't know what to do…'
'Calm yourself, Madame. I, Hercule Poirot, will deal with it.'
And how much will you want?'
Poirot bowed. 'I shall ask only for a photograph of a very beautiful lady. But you must tell me the truth, Madame - the whole truth - or I cannot help you.'
'And you'll get me out of this mess?'
'You will never hear of Mr Robinson again.'
'All right. I'll tell you everything.'
'Good. So, you borrowed money from Giselle?'
Lady Horbury nodded.
'When did this begin?'
'Eighteen months ago. I had lost a lot of money, gambling.'
'Who sent you to her?'
'Raymond Barraclough. He told me that she lent money to society women. And she did - she lent me as much as I wanted.'
'You and Mr Barraclough had become friends?'
'Yes.'
'But you did not want your husband to know about it?'
'Stephen is tired of me,' Cicely cried, angrily. 'He would like to divorce me.'
'And you did not want divorce?'
'No!'
'You liked your position, and the money. I understand. Let us continue. Madame Giselle wished for repayment?'
'Yes, and when I couldn't pay her back, she became awful. She knew about me and Raymond - places, dates, everything.'
'And she threatened to send this evidence to Lord Horbury?'
'Yes, unless I paid her back.'
'And you couldn't?'
'No.'
'So her death was quite fortunate?'
'It was wonderful!'
'But it made you nervous, perhaps? After all, you were the only person on the plane with a motive for her death.'
She gasped. 'I know. I was in an absolute panic about it.'
'Especially since you had visited her in Paris the night before, and argued with her?'
'The old bitch wouldn't give in. I think she actually enjoyed it.'
'And yet you said at the inquest that you had never seen the woman before?'
'Well, what else could I say? It's been awful. Nothing but lies. That inspector has been here again and again, asking questions.
But he didn't know anything, so I felt quite safe. Until that awful letter yesterday.'
'You have not been afraid that someone would find out? Or that you might be arrested for murder?'
Her face went white. 'Murder? I didn't kill her! Oh, you must believe me. I never moved from my seat.' Her beautiful blue eyes were desperate.
Hercule Poirot nodded. 'I believe you, Madame. Because of the wasp.'
She stared at him. 'A wasp?'
'Exactly. Now, then, I will deal with this Mr Robinson, but in return for my help, I will ask you two questions. Was Mr Barraclough in Paris the day before the murder?'
'Yes, we had dinner together. But he thought that I should go and see the woman alone.'
'Ah, did he? One more question: when you were a dancer, your professional name, before you were married, was Cicely Bland. What was your real name?'
'Martha Jebb.'
'And you were born, where?'
'Doncaster. Why?'
'Just curiosity. Forgive me. And now, Lady Horbury, may I give you some advice? Why don't you arrange a divorce with your husband? Once you are free, you can marry a millionaire.'
Cicely laughed. 'Perhaps you are right, Monsieur Poirot.'
مشارکت کنندگان در این صفحه
تا کنون فردی در بازسازی این صفحه مشارکت نداشته است.
🖊 شما نیز می‌توانید برای مشارکت در ترجمه‌ی این صفحه یا اصلاح متن انگلیسی، به این لینک مراجعه بفرمایید.