سرفصل های مهم
فصل 10
توضیح مختصر
زمان مطالعه

8 دقیقه

سطح

سخت
دانلود اپلیکیشن «زیبوک»
این فصل را می‌توانید به بهترین شکل و با امکانات عالی در اپلیکیشن «زیبوک» بخوانید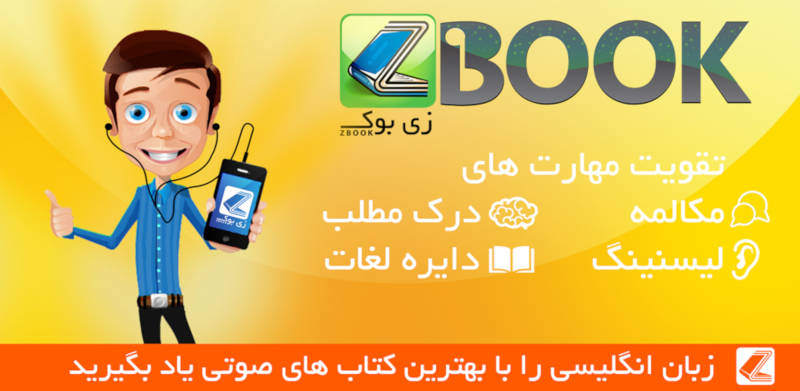 متن انگلیسی فصل
CHAPTER TEN
The Little Black Book
Fournier could see that she was speaking the truth. 'It is a pity.' He sat down and took a notebook from his pocket. 'Mademoiselle, did you ever see the clients who came to the house?'
'Almost never. They came at night.'
'Had Madame Giselle been in Paris before her journey to England?'
'She returned to Paris the afternoon before. She had been to Deauville, Le Pinet, and Paris-Plage. She was happy. Her trip had been profitable. She asked me to call Universal Airlines and book a flight to England for the following day. The early morning flight was full, but she got a seat on the 12 o'clock flight.'
'Did any clients come to see Madame that evening?'
'I am not sure. Georges, the doorman, would know.'
Fournier took some press photographs from his pocket of various witnesses leaving the coroner's court. 'Do you recognize any of these people, Mademoiselle?'
Elise gazed at each one in turn. 'No, Monsieur.'
'We must try Georges then.' Fournier rose to his feet. 'Come, Monsieur Poirot. Oh, I'm sorry. You are looking for something?'
Poirot was wandering round the room. 'It is true. I am looking for something I do not see - photographs of Madame Giselle's family.'
Elise shook her head. 'She had no family.'
'She had a daughter,' said Poirot sharply.
'That is so, Monsieur, but it was long ago. And Madame had not seen her since she was a baby.'
'But she left her money to this daughter, didn't she?'
'Blood is thicker than water.'
'She left you a legacy. Did you know that?'
'Yes. I am very grateful.'
'Well,' said Fournier, 'we'll go now. On the way out I'll have a word with old Georges.'
'I will follow you in a minute, my friend,' said Poirot.
Fournier left and Poirot sat down and stared at Elise. 'Mademoiselle Grandier, do you know who murdered your mistress?'
'No, Monsieur. I swear it.'
Poirot looked at her carefully, then nodded. 'I believe you. Have you any idea who might have done such a thing?'
'No, Monsieur.'
Poirot leaned forward. 'Mademoiselle Grandier, it is my job to believe nothing I am told - nothing that is not proved. And so, I suspect anybody connected with a crime, until that person is proved innocent.'
'You suspect me of having murdered Madame? That is a terrible thought!'
'No, Elise. Madame's killer was a passenger in the aeroplane. But you might have helped with the murder. You might perhaps have given someone the details of Madame's journey.'
'I did not! I swear it!'
Poirot looked at her in silence. Then he nodded his head. 'But there is something that you are hiding. I know. Will you not tell me what it is?'
Elise hesitated. 'Madame trusted me. I have always carried out her orders faithfully.'
'You were grateful for something she had done for you?'
'Yes, Monsieur. I was involved with a man - and I had a child. Madame arranged for the baby to be brought up by some good people on a farm. It was then that she told me that she was also a mother.'
'Did she tell you the age of her child, or where it was?'
'No, Monsieur. She said that the girl would be taught a trade or profession, and would inherit her money when she died.'
'She told you nothing about the father?'
'No, but I think the father of the child was an Englishman.'
'Why?'
'There was a bitterness in Madame's voice when she spoke of the English. It is only an idea.'
'A very valuable one.' There was a pause. 'And now, Mademoiselle Elise, what is this something that you have not mentioned?'
Elise left the room, and returned a few minutes later carrying a small black notebook. 'This book went everywhere with Madame. When she was about to leave for England, she could not find it. After she had gone I found it under the bed. I burned the papers as soon as I heard of Madame's death, but I did not burn the book. She left no instructions about that.'
'When the police came to examine her rooms, they found the safe empty. You told them that you had burnt the papers, but actually you did not burn the papers until afterwards.'
'It is true, Monsieur. Whilst they were looking in the safe I removed the papers from the chest. I burnt them as soon as I could. I had to carry out Madame's orders. You will not tell the police? It might be a serious matter for me.'
'I see no need to tell Monsieur Fournier the exact time, Mademoiselle. Now let me see if there is anything useful in this little book.' He took the book from the maid and turned the pages. Each entry was a number, followed by a short description, such as: CX 256. Colonel's wife. Stationed Syria. Stolen money.
GF 342. French Deputy. Stavisky connection.
'This may be very valuable, Mademoiselle. You were right to give it to me. You will not be blamed for not giving it to the police sooner.' He got up. 'One last question. Who did you call to reserve a seat in the aeroplane for Madame Giselle?'
'I rang up the company office of Universal Airlines, Monsieur.'
'In the Boulevard des Capucines?'
'That's right. 254 Boulevard des Capucines.'
Poirot wrote down the address, and left the room.
مشارکت کنندگان در این صفحه
تا کنون فردی در بازسازی این صفحه مشارکت نداشته است.
🖊 شما نیز می‌توانید برای مشارکت در ترجمه‌ی این صفحه یا اصلاح متن انگلیسی، به این لینک مراجعه بفرمایید.