سرفصل های مهم
فصل 22
توضیح مختصر
زمان مطالعه

11 دقیقه

سطح

سخت
دانلود اپلیکیشن «زیبوک»
این فصل را می‌توانید به بهترین شکل و با امکانات عالی در اپلیکیشن «زیبوک» بخوانید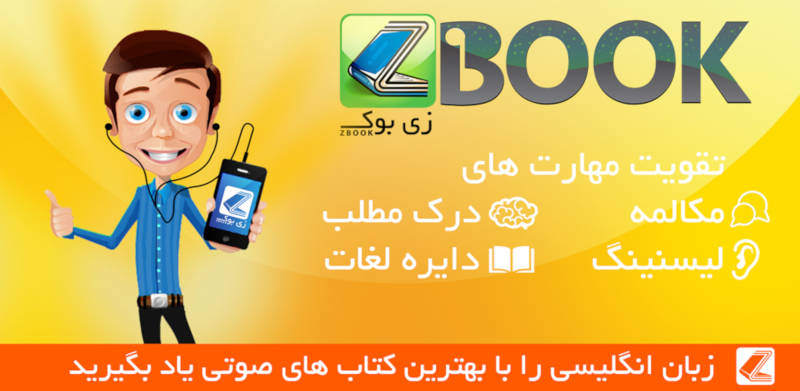 متن انگلیسی فصل
CHAPTER TWENTY TWO
Anne Morisot
At half past ten the next morning, Monsieur Fournier walked into Poirot's sitting-room and shook the little Belgian's hand.
'Monsieur, I have, at last seen the point of what you said in London about finding the blowpipe.'
'Ah?' Poirot's face lit up.
'Yes.' Fournier sat down. 'Why was the blowpipe found, when it might easily have been passed out through the ventilator? I think now that the blowpipe was found because the murderer wanted it to be found.'
'Bravo!' said Poirot
'That was your meaning, then? Good. So, why did the murderer want the blowpipe to be found? The answer: because the blowpipe was not used.'
'Exactly!'
'The poisoned dart was used, but something else was used to send it through the air. Something that a person normally put to their lips, and which would cause no comment. I remembered your list of everything that was found in the passengers' luggage, and two things attracted my attention. Lady Horbury had two cigarette holders, and the Duponts had a number of pottery pipes. Both those things could have been put to the lips naturally without anyone noticing. Am I right?'
Poirot hesitated, 'You are almost there, but you have forgotten the wasp.'
Fournier stared at him. 'The wasp?'
'Yes, I…' Poirot stopped speaking as the telephone rang, and picked up the receiver. 'Allo? Ah, good morning, Monsieur Thibault. Yes, indeed. Very well. Monsieur Fournier? Yes, he's here.' He turned to Fournier. 'He tried to find you at the Surete. They told him that you're here. He sounds excited.'
Fournier took the telephone. 'Allo, Fournier speaking. What? Really? Yes, I am sure he will. We will come at once.'
He put down the receiver and looked at Poirot.
'Madame Giselle's daughter has arrived from America to claim her inheritance.'
What?
'Thibault has asked her to return at half past eleven. He asks us to go round and see him.'
'Certainly. I will leave a note for Mademoiselle Grey.'
Poirot wrote as follows:
There have been developments. I have gone out. If Monsieur Jean Dupont calls, be pleasant to him. Talk to him of buttons, but not yet of prehistoric pottery.
Hercule Poirot.
---
Maitre Thibault welcomed Poirot and Fournier with great pleasure, then turned his attention to the question of Madame Giselle's heiress. 'I received a letter yesterday,' he said, 'and this morning the young lady herself visited me.'
'How old is Mademoiselle Morisot?'
'Mrs Richards - she is married now - is twenty-four years old.'
'Did she bring documents to prove her identity?' asked Fournier.
'Certainly.' Thibault opened a file and took out a copy of a marriage certificate between George Leman and Marie Morisot, both of Quebec, Canada, dated 1910, and the birth certificate of Anne Morisot Leman, as well as other documents and papers.
'It seems that Marie Morisot was a nursery nurse when she met Leman. He left her soon after the wedding, and she went back to using her maiden name. The baby was brought up at the Convent of Saint Marie in Quebec. Marie came to France soon afterwards. She sent money back to Canada for the child, from time to time.'
'How did Anne discover that she was the heiress to a fortune?'
'We advertised in the newspapers. The head of the convent saw one of these advertisements, and sent a telegram to Mrs Richards, who was in Europe, but was about to return to the States.'
'Who is Mr Richards?'
'I understand that he is an American, from Detroit, and makes surgical instruments.'
'He did not come to Europe with his wife?'
'No, he stayed in America.'
'Can Mrs Richards suggest any possible reason for her mother's murder?'
The lawyer shook his head. 'She knows nothing about her. In fact, she did not even remember her mother's maiden name.'
'It looks as though she is not going to be of any help in solving the murder,' sighed Fournier.
The door opened and a secretary announced, 'The lady has returned.'
'Ah,' said Thibault. 'Come in, Madame Richards. May I present Monsieur Fournier of the Surete, who is in charge, in this country, of the investigation into your mother's death. And Monsieur Hercule Poirot, who is kindly giving us his help.'
Giselle's daughter was a dark, smartly-dressed young woman. She held out her hand to each of the men in turn. 'I'm afraid, Gentlemen, that I do not feel as a normal daughter would about the matter. I have really been an orphan all my life.' She spoke gratefully of Mere Angelique, the head of the Convent of Saint Marie. 'She has always been so kind to me.'
'When did you leave the convent, Madame?' asked Fournier.
'I was eighteen, Monsieur. I went to work for a dressmaker. I met my husband when he was in Nice on business. He came back from the States to Holland and we were married in Rotterdam a month ago. He had to return to the States before me. But I am now about to rejoin him.' Anne Richards' French was fluent and relaxed.
'How did you hear of the tragedy?'
'I read about it in the papers, but I did not know that the victim was my mother. Then I received a telegram from Mere Angelique, giving me the address of Maitre Thibault and reminding me of my mother's maiden name.'
It was clear that Mrs Richards knew nothing about her mother's life or business affairs. Having written down the address of her hotel, Poirot and Fournier left Maitre Thibault's office.
---
'You are disappointed, my friend,' said Fournier. 'Did you suspect that the girl might not really be Giselle's daughter?'
Poirot shook his head. 'No. But I have seen her before. I wish I could remember where. Or her face reminds me of someone…'
'You have always been interested in the missing daughter.'
'Naturally,' Poirot raised his eyebrows. 'My friend, a very large fortune passes to this girl. From the beginning I thought she might be involved. Miss Venetia Kerr is of a well-known family. But ever since Madame Giselle's maid, Elise, suggested that the father of Madame Giselle's child was an Englishman, I have wondered about the two other women on the plane. I thought one of them might be this daughter. They were both about the right age.'
---
As they entered Poirot's hotel, a man standing at the reception turned towards them and smiled. 'Monsieur Poirot!'
Poirot went forward to shake his hand. 'Dr Bryant! Are your patients managing to do without you for a while?'
The doctor smiled tiredly. 'I have no patients now. I have given up my job, Monsieur Poirot. I love being a doctor, and I am sorry to leave my profession. But, there is a lady - a patient of mine - who I love very much. She is very unhappy in her marriage, but she has no money of her own, so she cannot leave her husband. For some time I didn't know what to do, but now I have made up my mind, and we are on our way to Kenya,, to begin a new life. I hope that at last she may know a little happiness. She has suffered so much. I am telling you, Monsieur Poirot, because soon everyone will hear the news, and I wanted you to be the first to know about it.'
'I understand,' said Poirot. 'My best wishes for your future, Monsieur le docteur, and for that of Madame.'
Dr Bryant walked off, and Poirot turned to the desk, and asked the receptionist to book a long-distance telephone call to Quebec.
مشارکت کنندگان در این صفحه
تا کنون فردی در بازسازی این صفحه مشارکت نداشته است.
🖊 شما نیز می‌توانید برای مشارکت در ترجمه‌ی این صفحه یا اصلاح متن انگلیسی، به این لینک مراجعه بفرمایید.