سرفصل های مهم
فصل 21
توضیح مختصر
زمان مطالعه

8 دقیقه

سطح

سخت
دانلود اپلیکیشن «زیبوک»
این فصل را می‌توانید به بهترین شکل و با امکانات عالی در اپلیکیشن «زیبوک» بخوانید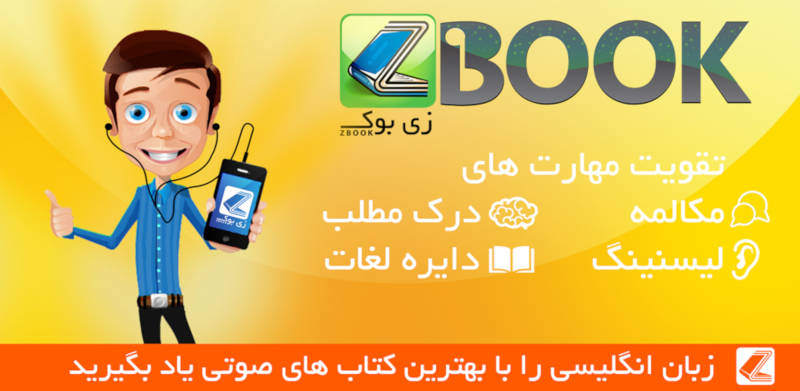 متن انگلیسی فصل
CHAPTER TWENTY ONE
Jane Takes a New Job
Norman, Jane and Poirot met for dinner on the night after the 'blackmailing incident'. Norman was pleased to learn that Poirot no longer needed 'Mr Robinson'.
'He is dead, the good Mr Robinson.' Poirot raised his glass. 'Let us drink to his memory.'
'What happened?' asked Jane.
'I found out what I wanted to know.'
'Was she mixed up with Giselle?'
'Yes. But I wanted the full story.'
'And you got it?'
'Yes, I got it.' Poirot changed the subject and began to discuss the relationship between a career and life. 'It is interesting to note,' he observed, 'that most people will find a job to do that truly makes them happy. You might hear a man who works in an office say that he dreams of travelling the world and exploring other countries. But you will usually find that he is perfectly happy to read books about such adventures, while preferring to work in the safety and comfort of an office.'
'I disagree,' said Gale. 'I'm a dentist by chance, not choice. My uncle was a dentist, and wanted me to work for him. But I wanted to see the world. I gave up dentistry and went to work on a farm in South Africa. But it didn't work out - so, I had to accept the old man's offer and come back to set up business with him.'
'And now you are thinking of giving up dentistry again and going off to Canada.'
'This time I shall be forced to do it.'
'Nothing's forcing me to travel,' said Jane sadly. 'I wish it would.'
'Eh bien,' said Poirot. 'I go to Paris next week. And you can take the job of my secretary. I will give you a good salary.'
Jane shook her head. 'Antoines is a good job.'
'So is mine.'
'Yes, but it's only temporary.'
'I will get you another job of the same kind.'
'No, thanks.'
Poirot smiled.
---
Three days later Poirot's telephone rang.
'Monsieur Poirot,' said Jane, 'is that job still available?'
'But yes, Mademoiselle. I go to Paris on Monday.'
'Can I really come?'
'Yes, but what has happened to make you change your mind?'
'I lost my temper with a customer. She was an - an absolute - well, I can't say what she was, but I told her exactly what I thought of her. So, I lost my job. And I'd like to come to Paris with you.'
'Good.'
---
Poirot and Jane travelled to Paris by boat and train. On the way he told her about his plans.
'There are several people in Paris that I have to see. Maitre Thibault, Monsieur Fournier, and the two Duponts. Now, Mademoiselle, whilst I am talking to the father, I shall leave the son to you. You are very charming, and I expect that Monsieur Jean will remember you from the inquest.'
'I've seen him since then,' said Jane, and she told Poirot about the meeting in the Comer House.
Poirot smiled. 'He attracts you, this young man? He is good looking, eh?'
Jane laughed. 'That's not how I would describe him. He's very sweet.'
---
Two days later, Poirot and his secretary had dinner with the two Duponts. Jane found Jean just as friendly and easy to talk to as he had been in London, while Poirot and Monsieur Dupont discussed Persian archaeology. Poirot's interest seemed to be real and Monsieur Dupont enjoyed himself enormously. He did not often find such an intelligent and sympathetic listener.
It was suggested that the two young people should go to the cinema. Once they had gone, Poirot's interest suddenly became more practical. 'I imagine it is hard in these difficult financial days to raise enough money to pay for your trips,' he said. 'Do you accept private donations?'
'My friend, we pray for them! But, unfortunately, most people do not care about pottery. They are only interested in paying for archaeological digs that are looking for gold! And yet, the whole of human history can be read through pieces of pottery!'
'Would five hundred pounds be of use?'
Monsieur Dupont nearly fell over. 'You've offering that to me? To help with our research? It is the biggest private donation we have ever had.'
Poirot coughed. 'I would ask one favour. My charming young secretary - could she come with you on your next trip?'
Monsieur Dupont was surprised. 'Well, it might be possible. I will have to ask Jean.'
'Mademoiselle Grey is passionately interested in pottery. It is the dream of her life to go on an archaeological dig. Also, she is very clever with a needle and thread, and can sew on loose buttons.'
'Very useful.'
'Yes, is it not?'
---
At the hotel, Poirot found Jane saying good night to Jean Dupont in the hall. As they went up in the lift he said, 'I have found you a job of great interest. You are to travel with the Duponts to Persia in the spring.'
Jane stared at him. 'Are you mad? I'm not going to Persia. I shall be in Muswell Hill, or Canada, with Norman.'
Poirot smiled gently. 'My dear child, just a possibility. Who knows what may happen between now and then? For me, it is the same - I have offered a donation, but I have not yet signed a cheque! I must buy you a book on Prehistoric Pottery of the Near East in the morning. I have said that you are passionately interested in the subject. I have also said that you sew on buttons perfectly.'
Jane sighed. 'It's not easy being your secretary, is it?'
مشارکت کنندگان در این صفحه
تا کنون فردی در بازسازی این صفحه مشارکت نداشته است.
🖊 شما نیز می‌توانید برای مشارکت در ترجمه‌ی این صفحه یا اصلاح متن انگلیسی، به این لینک مراجعه بفرمایید.