سرفصل های مهم
فصل 15
توضیح مختصر
زمان مطالعه

11 دقیقه

سطح

سخت
دانلود اپلیکیشن «زیبوک»
این فصل را می‌توانید به بهترین شکل و با امکانات عالی در اپلیکیشن «زیبوک» بخوانید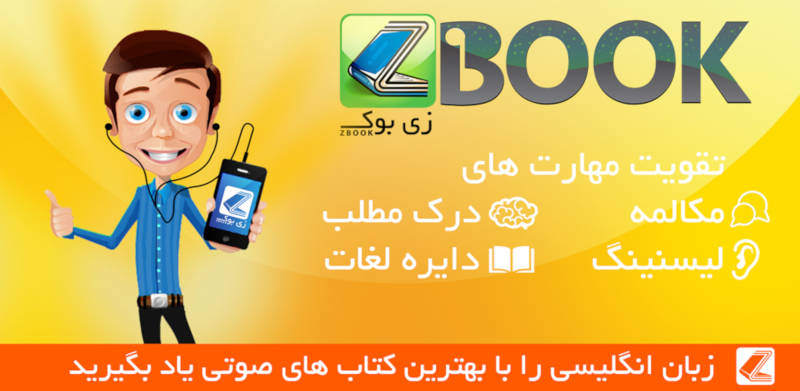 متن انگلیسی فصل
CHAPTER FIFTEEN
In Bloomsbury
'Monsieur Poirot!' said Norman Gale. 'Are you still trying to prove your innocence?'
'Ah, so you remember our conversation? And you suspect poor Mr Clancy?'
'So do you,' said Jane, 'or you wouldn't be here.'
He looked at her thoughtfully. 'What would you say the most important thing was to consider when you are trying to solve a murder, Mademoiselle?'
'Finding the murderer,' said Jane.
'Justice,' said Norman.
Poirot shook his head. 'There are more important things than finding the murderer. And it is sometimes difficult to say exactly what one means by justice. I believe the important thing is to clear the innocent of any blame. Because until one person is proved guilty, everyone else connected with the crime will suffer.'
'How true that is,' said Norman.
Jane said, 'We both know it!'
Poirot looked at them. 'I see you have been finding that out for yourselves. Now, as we are looking for the same answers, let us join together. I am going to visit Mr Clancy. I suggest that Mademoiselle comes with me. She can pretend to be my secretary. Here, Mademoiselle, is a notebook and a pencil. We shall meet Mr Gale in an hour's time, at the restaurant Monseigneur's. We will compare notes then.'
'Right,' said Norman.
Poirot walked up to the door and rang the bell. Jane followed him nervously, holding the notebook. The door was opened by an elderly woman, dressed in black.
Poirot said, 'Mr Clancy?'
The woman beckoned them inside. 'What name, Sir?'
'Hercule Poirot.'
She led them upstairs into a room on the first floor. 'Mr Air Kule Pwo Row,' she announced.
The room was very untidy. The floor was covered with piles of paper, cardboard files, bottles of beer, books, cushions, cups and plates, and a large number of fountain-pens. In the middle of the mess, Mr Clancy was trying to put a roll of film into a camera. He looked up at his visitors and put down the camera. Then he came forward to shake Poirot's hand. 'I'm very glad to see you!'
'You remember me, I hope?' said Poirot. 'And my secretary, Miss Grey? We were also passengers on the aeroplane from Paris on that terrible day.'
'How d' you do, Miss Grey.' Mr Clancy shook hands. 'Of course I remember you, Monsieur Poirot! I didn't know Miss Grey was your secretary. I thought she worked in a hairdressing salon?'
'As my secretary, Miss Grey sometimes has to take on undercover work - you understand? Secret work.'
'Of course! I forgot you're a private detective. Do sit down, Miss Grey. No, not there - I think there's orange juice on that chair. And you sit here, Monsieur Poirot. Would you like some beer?'
'Thank you, no.'
Mr Clancy sat down himself, and looked at Poirot. 'You've come to talk about the murder of Giselle. An amazing case. A blowpipe in an aeroplane. An idea I have used myself, as I told you. It was a shocking event, but I must say, Monsieur Poirot, that I found it rather exciting.'
'The crime interested you professionally, Mr Clancy?'
'Exactly! And you would think that the police would understand that! But no, when I try to help them solve the case by describing my own blowpipe, they decide to suspect me?'
'It does not seem to affect you very much,' smiled Poirot.
'Ah, but you see,' Mr Clancy leaned forward, 'I'm putting Inspector Japp into my next book.'
'You are lucky, Monsieur,' said Poirot. 'As a writer you have the power of the pen over your enemies.'
'I'm writing a story about this murder. I shall call it The Air Mail Mystery, and I shall include all the real passengers as characters. I believe it will be a great success.'
'Won't you get into trouble?' asked Jane.
Mr Clancy turned to her. 'No, no, dear lady. If I were to make one of the passengers the murderer, well, yes, they could probably fight me in the law courts. But I have a completely unexpected solution in the last chapter. A girl gets into the plane at Le Bourget and hides under Madame Giselle's seat. She has with her a tube of gas. She opens it and everybody becomes unconscious for three minutes. She comes out from under the seat, fires the poisoned dart, and jumps out of the plane with a parachute.'
'Why doesn't she become unconscious from the gas too?' asked Jane.
'She's wearing a gas mask,' said Mr Clancy.
'And she lands in the sea?'
'No, on the French coast.'
'But nobody could hide under a seat; there wouldn't be room.'
'There will be room in my aeroplane!'
And the motive of the lady?' asked Poirot.
'I haven't decided. Probably Giselle was blackmailing the girl's lover, and so he killed himself. She wants revenge.'
'And how did she get hold of the poison?'
'That's the really clever part,' said Mr Clancy. 'The girl's a snake charmer and she gets the poison from one of her snakes.'
'But, good Heavens!' said Hercule Poirot. 'What drama!'
'You can't be too dramatic,' said Mr Clancy. 'After all, you don't want a detective story to be like real life. The murders in the papers are so boring.'
'Come, Monsieur, would you say that our little murder is boring?'
'Well, no. In fact, sometimes, I can't believe it really happened.'
'Monsieur Clancy,' said Poirot, 'you are a very clever man. The police have not asked your advice. But I would like to.'
Mr Clancy's face went pink with pleasure. 'That's very nice of you!'
'I would be most interested to know who you believe committed the crime. If you had to make a guess, who would you choose?'
'Oh, one of the two Frenchmen, I suppose. She was French, after all, and they were sitting quite close to her.'
'It depends so much on motive,' said Poirot thoughtfully.
'And I believe that's a little difficult in this case. There's a daughter who inherits a fortune, I've heard. But anyone on board who owed Madame Giselle money would also benefit, because now they won't have to pay it back.'
'True. And there are other possibilities. What if Madame Giselle knew of something - attempted murder, shall we say - by one of those people?'
'Attempted murder?' said Mr Clancy. 'That's a very strange idea.'
'In cases like this, one must think of everything.'
'Ah! But it's no good thinking. You've got to know.
'You are very right. Now, this blowpipe - you bought it, you say, at a shop in the Charing Cross Road? Can you remember the name of that shop? I ask because I wish to buy one and make a little experiment.'
'Well, it might have been Absolom's, or Mitchell & Smith. I don't know. But you may not find one. They don't keep sets of them, you know.'
'I can try. Miss Grey, would you kindly write down those names?'
Jane opened her book and made a note of them.
'And now,' said Poirot, 'I have taken up enough of your time. I will leave, with a thousand thanks for your assistance.'
'Not at all, not at all,' said Mr Clancy. 'In fact, I'm feeling very happy tonight. I was having trouble with a short story I was writing - I couldn't get the ending right, and I also needed a good name for the criminal. Well, I've just seen the name I want over a butcher's shop. Pargiter. That sounds exactly right. And five minutes later I solved my other problem. Why won't the girl speak? The hero of the story tries to make her talk, but she refuses. There's never any real reason, of course, why she shouldn't tell him everything immediately, but you have to try to think of something that's not too silly. And it has to be something different in every book.' He smiled gently at Jane. 'It is sometimes very hard to be an author!'
مشارکت کنندگان در این صفحه
تا کنون فردی در بازسازی این صفحه مشارکت نداشته است.
🖊 شما نیز می‌توانید برای مشارکت در ترجمه‌ی این صفحه یا اصلاح متن انگلیسی، به این لینک مراجعه بفرمایید.