سرفصل های مهم
فصل 03
توضیح مختصر
زمان مطالعه

15 دقیقه

سطح

سخت
دانلود اپلیکیشن «زیبوک»
این فصل را می‌توانید به بهترین شکل و با امکانات عالی در اپلیکیشن «زیبوک» بخوانید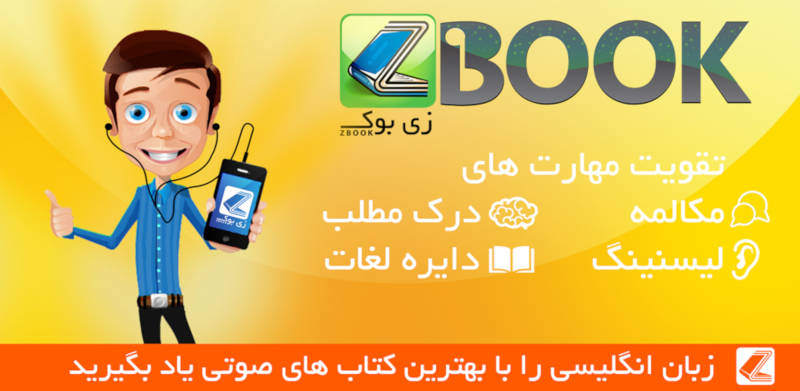 متن انگلیسی فصل
CHAPTER THREE
Croydon Airport
As the plane landed, Mitchell stood in the doorway of the rear cabin. 'I must ask you, Ladies and Gentlemen, to remain in your seats until the police arrive,' he announced.
'Nonsense.' cried Lady Horbury angrily. 'I insist on being allowed to leave at once.'
'I'm sorry, my lady.'
Albert Davis, the second steward, had taken the passengers in the front cabin off the plane through the emergency exit. Then he had gone to call the police. It was not long before a tall police inspector and a uniformed policeman hurried onto the plane. The inspector talked to Mitchell and Dr Bryant, and looked at the dead woman. Then he turned to the passengers. 'Will you please follow me, Ladies and Gentlemen?' he said.
---
Inspector Japp led the passengers to a private room inside the airport. 'If you will remain here, Ladies and Gentlemen, I want to speak to Doctor Bryant. Please come with me, Doctor.'
'May I help?' asked the little man with the moustache.
'Monsieur Poirot!' said the Inspector. 'I didn't recognize you under that blanket. Of course you may join us.'
As the three men left the room, Norman Gale turned to Jane. 'I think I saw you at Le Pinet.'
'Did you?' said Jane.
'I recognized you in the plane. Do you think that woman was really murdered?'
'I suppose so.' Jane shivered. 'It's horrible.'
---
'You turn up in the most unexpected places, Monsieur Poirot,' said Inspector Japp, in a nearby room.
'And why are you here at Croydon airport yourself, my friend?' asked Poirot.
'I'm looking for an international criminal. It's lucky I was here. Now, Doctor, may I have your name and address?'
'Roger James Bryant. 329 Harley Street.'
Constable Rogers, the uniformed policeman, wrote down the information.
'Can you give us any idea of the time of death?'
'The woman had been dead at least half an hour when I examined her. And the steward had spoken to her about an hour before.'
'Did you notice anything strange?'
The doctor shook his head.
'And I was asleep,' said Poirot. He was angry with himself because he had not seen the murder happen. 'I suffer from travel sickness in the air and on the sea. So, I always try to sleep.'
'Any idea about the cause of death, Doctor?'
'I could not say at this stage.'
'Well, I'm afraid you will have to be searched; all the passengers will.'
Dr Bryant smiled. 'In case I have a blowpipe hidden in my luggage, or my pocket?'
Japp nodded to the constable. 'Rogers will do it. By the way, Doctor, do you have any idea what would be likely to be on this…?' Japp pointed to the dart which was lying on the table in front of him.
'Curare is the usual poison used by the people in the tribes, I believe. It is very quick.'
'Is it easy to find?'
'Not for an ordinary person.'
'Then we'll have to search you extra carefully. Rogers!'
The doctor and the constable left the room together.
Japp looked at Poirot. 'A couple of my men are searching the plane. We've got a fingerprint man and a photographer coming along. I think we'd better see the stewards next.' He walked to the door and gave an order. The two stewards came into the room. Davis looked excited. Mitchell was still white and frightened.
'Sit down, Gentlemen,' said Japp. 'Have you brought the passports? Good.' He sorted through them. 'Ah, here we are. Madame Giselle's real name was Marie Morisot. French passport. Do you know anything about her?'
'I've seen her before. She crossed to and from England quite often,' said Mitchell.
'I remember her, too,' said Davis. 'I sometimes saw her on the early service - the eight o'clock from Paris.'
'Which of you was the last to see her alive?'
'I was,' said Mitchell. 'I took her some coffee at about two o'clock.'
'When did you see her next?'
'When I took the bills round, about fifteen minutes later. I thought she was asleep. She must have been dead then!'
'You didn't see this?' Japp pointed to the little dart.
'No, Sir.'
'What about you, Davis?'
'The last time I saw her was when I was handing out the biscuits and cheese. She was all right then.'
'Did this woman speak to anyone on the plane? Did she recognize anyone? asked Japp.
'Not that I saw, Sir,' said Mitchell.
'Davis?'
'No, Sir.'
'Did she leave her seat at all during the journey?'
'I don't think so, Sir.'
'Well, then, that'll be all for now.'
Poirot leaned forward. 'One little question. Did either of you notice a wasp flying about the plane?'
Both men shook their heads.
'Eh, bien, it is of no importance,' said Poirot.
As the two stewards left the room, Japp looked through the passports. 'Let's see Lady Horbury first,' he said.
'You will search all the hand luggage of the passengers in the rear cabin very carefully?' asked Poirot.
'Yes, Monsieur Poirot. We must find that blowpipe - if there is a blowpipe and we're not all dreaming! Everybody has got to be searched; and every bit of luggage has got to be searched, too.'
'A very exact list might be made, perhaps, of everything in these people's possession?'
'If you say so. I don't quite see why, though. We know what we're looking for.'
'I am not so sure. I look for something, but I do not know what it is.'
'You do like to make things difficult, don't you, Monsieur Poirot?'
---
Lady Cicely Horbury told Japp that she was the wife of the Earl of Horbury and that she was returning to London from Le Pinet and Paris. She did not know the dead woman. She had noticed nothing strange during the flight. She was facing towards the front of the plane, and so she could not see anything going on behind her. She thought that two men had left the cabin to go to the toilets, but she was not sure. She had not seen anyone handling anything like a blowpipe. She had not noticed the wasp.
Lady Horbury was followed by the Honourable Venetia Kerr, also returning from the South of France. She had never seen the dead woman before. She had noticed nothing suspicious during the journey. She had seen a wasp annoying some passengers farther down the cabin, soon after lunch was over.
'If you ask me,' said Japp, when Miss Kerr had gone, 'those Frenchmen are the guilty ones. They were just across the aisle from Morisot. Their suitcase is covered with foreign labels. I wouldn't be surprised if they'd been to Borneo or South America, or wherever it is. As for the motive, we can probably get that from Paris. We'll ask the French police - the Surete - to help us.'
Poirot smiled. 'It is possible. But, my friend, those two men cannot possibly be murderers! They are famous archaeologists. Monsieur Armand Dupont and his son, Jean. They have just returned from some very interesting archaeological sites in Persia.'
Japp grabbed a passport. 'You're right! Well, let's have a look at them.'
---
Armand Dupont did not know the dead woman. He had noticed nothing on the journey, because he had been talking to his son about the ancient pottery of the Near East. He had not left his seat. Yes, he had seen the wasp towards the end of lunch. His son had killed it.
Jean Dupont confirmed his father's story.
Mr Clancy came next. Inspector Japp felt that Mr Clancy knew too much about blowpipes and poisoned darts. 'Have you ever owned a blowpipe yourself?' he asked.
'Well, yes, actually, I have. You see, I was writing a book in which the murder was committed that way, and I needed a drawing to show the position of fingerprints on the blowpipe. I had noticed one in a shop in the Charing Cross Road, in London, so I bought it, and an artist drew it for me - including the fingerprints.'
'Did you keep the blowpipe?'
'Yes.'
'Where is it now?'
'I don't know. I haven't seen it for six months.'
'Did you leave your seat at all in the plane?'
'Yes. I went to get a railway timetable out of my coat pocket. The coat was lying on my suitcase at the back of the cabin.'
'So you passed the dead woman's seat?'
'Yes, but long before anything could have happened. I'd only just drunk my soup.'
Poirot asked about the wasp. Yes, Mr Clancy had noticed a wasp. It had attacked him, just after the steward had brought his coffee. When he tried to hit it, it flew away. Mr Clancy was allowed to leave.
Norman Gale was a dentist. He was returning from a holiday at Le Pinet. He had never seen the dead woman, and had noticed nothing suspicious during the journey. He had left his seat once during the journey to go to the toilet. He had not noticed the wasp.
---
James Ryder was returning from a business visit. He did not know the dead woman. Yes, he had the seat in front of her, but he had heard no cry or exclamation. No one had come down the cabin except the stewards. The young Frenchman sitting opposite him had killed a wasp. He had never seen a blowpipe.
---
There was a knock on the door and a police constable came in. 'The sergeant's just found this, Sir.' He laid an object on the table. 'There are no fingerprints.'
It was a native blowpipe.
Japp gasped. 'My goodness! Where was it found?'
'Behind one of the seats, Sir. Number nine.'
'Very entertaining,' said Poirot. 'Number nine was my seat.'
Japp smiled at him. 'So, did you do it, then, old friend?'
'My friend,' said Poirot seriously, 'when I commit a murder, it will not be with the arrow poison of the South American Indians.'
'Well, it was successful,' said Japp. 'Whoever did it. Only one girl left. Jane Grey. Let's call her in.'
Jane Grey worked as a hairdresser in London, and was returning from a holiday in Le Pinet. She had not seen the blowpipe. She did not know the dead woman, but had noticed her at Le Bourget. 'Because she was so very ugly,' she said.
As Jane left, Japp picked up the blowpipe again. 'Where does it come from? We'll have to ask an expert. It may be Malayan or South American or African.'
'Look carefully, my friend,' said Poirot, 'and you will notice the remains of a torn-off price ticket. I think that this pipe was bought in a shop.'
مشارکت کنندگان در این صفحه
تا کنون فردی در بازسازی این صفحه مشارکت نداشته است.
🖊 شما نیز می‌توانید برای مشارکت در ترجمه‌ی این صفحه یا اصلاح متن انگلیسی، به این لینک مراجعه بفرمایید.