سرفصل های مهم
فصل 16
توضیح مختصر
زمان مطالعه

9 دقیقه

سطح

سخت
دانلود اپلیکیشن «زیبوک»
این فصل را می‌توانید به بهترین شکل و با امکانات عالی در اپلیکیشن «زیبوک» بخوانید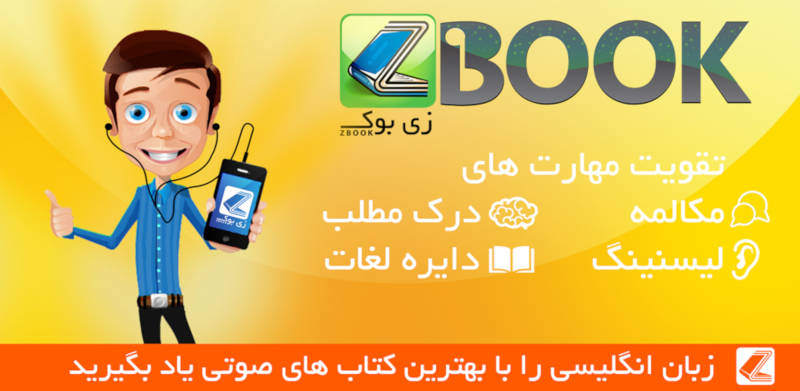 متن انگلیسی فصل
CHAPTER SIXTEEN
Poirot Sets a Trap
Norman Gale was waiting for Poirot and Jane at the restaurant. 'Well?' he asked, when they had chosen their food from the menu, 'How did you get on?'
'Miss Grey,' said Poirot, 'has proved herself to be the super-secretary.'
'I didn't do much,' said Jane. 'Did you really want those addresses?'
'They might be useful. Although the blowpipe found in the plane was bought in Paris by an American gentleman.'
'But there wasn't an American gentleman in the aeroplane!' said Jane.
Poirot smiled. 'Exactly. We now have an American, just to make it more difficult!'
'Well it wasn't Mr Clancy. He'd got one blowpipe already, so he wouldn't - want another.'
Poirot nodded. 'That is how we must do this. Suspect everyone in turn and then cross him or her off the list.'
'How many have you crossed off so far?'
'Not many, Mademoiselle,' said Poirot. 'It depends, you see, on the motive.'
'I don't want to interfere with the official investigation,' said Norman, 'but is there no record of this woman's business affairs?'
Poirot shook his head. All the records are burnt.'
'That's unfortunate.'
Indeed! But it seems that Madame Giselle combined a little blackmailing with her money lending, and that offers other possibilities. Let us say, for instance, that Madame Giselle knew that someone had tried to commit a murder.'
'Is there any reason to suspect that?'
'Why, yes, there is. It is one of the few pieces of clear evidence that we have in this case.' He sighed. 'Ah, well, let us talk of other things. For instance, of how this tragedy has affected the lives of you young people.'
'It sounds horrible, but it has actually done me some good.' Jane told Poirot about her pay rise.
'As you say, but remember, Mademoiselle, your story will only be of interest to people for a very short time.'
'I'm afraid it'll take a bit longer for me,' said Norman, and explained his own position.
'Yes,' agreed Poirot, thoughtfully, 'that is true. Fear may remain for a very long time.'
'Should I keep going?'
'Do you have any other plan?'
'Yes. Close down my practice, go out to Canada and start again.'
'That would be a pity,' said Jane.
Norman looked at her. 'I don't want to go.'
'If I discover who killed Madame Giselle, you will not have to,' said Poirot cheerfully.
'Do you really think you will?' asked Jane.
'If one approaches a problem with order and method, there should be no difficulty in solving it. But I would solve this problem more quickly with help from Mr Gale. And, later on, help from you also.'
'What can I do?' asked Norman.
'I need - a blackmailer.'
'A blackmailer?' Norman stared at Poirot. 'What for?'
'To blackmail, of course!'
'Who? Why?'
'Why is my business. As for who…' Poirot paused for a moment, and then became business-like. 'Here is my plan. You will write a private note to Lady Horbury, asking for a meeting. You will remind her that you both travelled to England on the same aeroplane. You will say that some of Madame Giselle's business documents have passed into your hands. She will agree to the meeting. At the meeting you will say some specific things, which I will tell you to say. And you will ask for ten thousand pounds.'
'You're mad! What if Lady Horbury calls the police? I'll go to prison!'
'The lady will not go to the police, I promise.'
'She may tell her husband.'
'She will not.'
'I don't like it.'
'Do you like losing your patients and ruining your career?'
'No, but…'
Poirot smiled at him kindly. 'You do not like to treat a lady badly, is that right? But Lady Horbury is not worthy of such concern. She is, in fact, a very unpleasant woman.'
'I still don't like the idea of blackmailing a woman.'
'Ah, but there will be no blackmail. You will not get the money. You have only to produce a certain effect. And then, I will step in.'
'AH right,' sighed Norman. 'I'll do it.'
'Good. This is what you must write. Take a pencil.'
Poirot dictated the letter slowly. 'Voila,' he said, when it was done. 'Later I will teach you what you must say. Tell me, Mademoiselle, do you ever go to the theatre?'
'Yes,' said Jane.
'Have you seen an American play called Down Under?'
'Yes. About a month ago.'
'Do you remember the part of Harry, played by Mr Raymond Barraclough?'
'Yes. He was very good.'
'You thought him attractive? He was a handsome man?'
'Definitely,' laughed Jane. 'But he's a good actor, too.'
'I must go and see him.'
Jane looked puzzled. 'You do jump about between subjects, Monsieur Poirot.'
'No, no, I work with order and method. I assume nothing. I test each suspect in turn, to decide if I shall keep them on my list or remove them.'
'Is that what you're doing?' Jane thought for a moment. 'I see. You've tested Mr Clancy, and you've tested us, and you've taken us all off your list?' She suddenly saw it 'Oh! When you mentioned an attempted murder, was that a test?'
'Yes, Mademoiselle. I mentioned attempted murder and I watched Mr Clancy, I watched you, and I watched Mr Gale. Not one of you reacted to my suggestion in any way - not even by the blink of an eye. I could not be deceived on that point. A murderer can prepare himself to deny any accusation that he already knows about. But that entry in a notebook could not have been known to any of you. So, I am satisfied.'
'What a clever man you are, Monsieur Poirot,' said Jane. 'I shall never know why you are saying things.'
'That is simple. I want to find out things.'
'I suppose you've got very clever ways of finding out things?'
'There is only one really simple way.'
'What is that?'
'To let people tell you.'
مشارکت کنندگان در این صفحه
تا کنون فردی در بازسازی این صفحه مشارکت نداشته است.
🖊 شما نیز می‌توانید برای مشارکت در ترجمه‌ی این صفحه یا اصلاح متن انگلیسی، به این لینک مراجعه بفرمایید.