سرفصل های مهم
فصل 03
توضیح مختصر
زمان مطالعه

13 دقیقه

سطح

خیلی سخت
دانلود اپلیکیشن «زیبوک»
این فصل را می‌توانید به بهترین شکل و با امکانات عالی در اپلیکیشن «زیبوک» بخوانید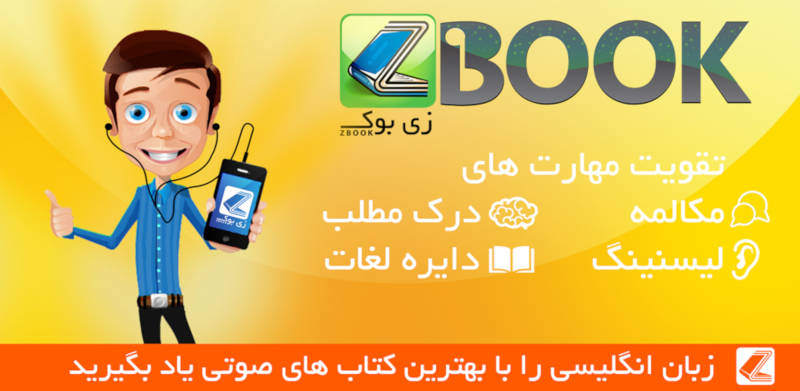 متن انگلیسی فصل
CHAPTER THREE
John Stroller's pockets
'Mmm, very interesting,' I said. I gave the papers back to Holmes, and he put them away.
'So, Watson, what can you tell me?' he asked.
I thought for a minute. 'This cut on Straker's leg. Perhaps he did it with his own knife. When something hits you very hard on the head, and you have a knife in your hand… It can happen, you know.'
'Very good, Watson. And that's bad news for Fitzroy Simpson.'
'So did Simpson do it, do you think?' I said.
'Perhaps,' said Holmes. 'Let's look at it. Simpson puts opium in the boy's dinner. He goes away and comes back later in the night. He gets into the stables, takes the horse out, and leaves. But the trainer arrives at that moment, sees him, and follows him. The two men fight, and Simpson breaks Straker's head open with his stick. Then Simpson takes the horse - but where? Or did the horse run away? Is it still out on the moor? And how did Simpson get into the locked stables? I don't know, Watson, I don't know. We must wait and see.'
When we arrived at Tavistock station, two men came to meet us. Inspector Gregory was a tall, slow-moving man with blue eyes, and Mr Ross was small and quick. He was the first to speak.
'Very pleased to see you, Mr Holmes. The Inspector here is working hard, but we need help. We must find poor Straker's killer, and I want to find my horse.'
'Is there any news?' asked Holmes. 'Let's talk on the way,' the Inspector said. 'I'd like you to see everything in the daylight.'
We were soon out of the little town and up on the brown hills of the moor.
Inspector Gregory thought that the killer was Fitzroy Simpson. 'Simpson was out in the rain that night. His suit was still wet on the Tuesday,' he said. 'He had a big stick, and his scarf was in the dead man's hand. That looks bad, Mr Holmes, very bad.'
Holmes smiled. 'You need more than that, Inspector. The servant, Edith, spoke of an envelope. Did Simpson say anything about that?'
'Yes, he said it had money in it - a ten-pound note for the stable boy.'
'What about this other training stables, at Capleton?' asked Holmes. 'Does Simpson have friends there?'
'No, we don't think so. We went to Capleton, of course. Their horse, Desborough, is the second favourite for the Wessex Cup, and Silas Brown, the trainer, was not friendly with Straker. But we found nothing.'
When we arrived at King's Pyland, Inspector Gregory took us into the trainer's house.
'Straker's body is upstairs,' he said. 'But we have here the things from his pockets and from the ground next to his body. Would you like to see them, Mr Holmes?'
'Very much,' said Holmes.
We went into the front room, and the Inspector opened a box and put things on a table. There was a box of matches, a small piece of candle, some money, a watch, some papers, and a small, thin knife.
'This is a strange knife,' Holmes said. He looked at it carefully, and then gave it to me. 'What is it, Watson?'
'It's an eye knife,' I said. 'Doctors use these when they cut into an eye. You don't usually see them outside a hospital.'
'Mm,' said Holmes. 'So why did Straker take this knife? It's no good for fighting.'
'His wife says it was in the bedroom for some days,' said Inspector Gregory. 'Perhaps he just took it because it was there on the table.'
'Perhaps,' said Holmes. 'What about these papers?'
'One is a letter from Mr Ross, the others are bills,' the Inspector said. 'Three of them are bills for the horses' food, and this one is a bill from a dress-maker in London, for a Mr William Darbyshire. He was a friend of Straker's, his wife tells us. His letters sometimes came here, and Straker sent them on.'
'Mrs William Darbyshire is an expensive lady,' said Holmes, looking at the bill. 'Twenty-five pounds is a lot of money, for just one dress and one hat.' He put the bill down and moved to the window. 'Inspector, can we go out on the moor now, before the light begins to go?'
We left the room and at the front door we saw a woman. She came up to Inspector Gregory and put her hand on his arm. 'Is there any news?' she said.
'No, Mrs Straker, but here is Mr Holmes, the famous detective from London. We have him to help us now.'
'I think I met you a month or two ago, Mrs Straker,' said Holmes. 'Let me see… Yes, it was in Plymouth, at a garden-party. Do you remember?'
'No, sir. That wasn't me.'
'But I remember so well… You had a blue dress, and a dark blue hat with white flowers on it.'
'I don't have a hat with flowers on it, sir,' Mrs Straker said.
'Well, well, I am wrong, then. I am so sorry.' And with that Holmes followed the Inspector outside. The four of us then walked past the stables and up onto the moor. After ten minutes Inspector Gregory stopped.
'Here we are,' he said. 'Straker's body was just down there. His coat was here, on this small tree-'
'On the tree? Not on the ground?' Holmes asked. 'Oh no. It was on the tree, carefully away from the mud on the ground.'
'Mmm. Interesting,' said Holmes. 'Now, I must look at the mud down there.'
'Ah,' said Inspector Gregory, 'and to help you, I have here in this bag one of Straker's shoes, one of Fitzroy Simpson's shoes, and one of Silver Blaze's horseshoes.'
'My dear Inspector, well done!' Holmes was very pleased. 'You think of everything.'
For some minutes Holmes looked carefully at the ground, his eyes only centimetres away from the mud.
'Hello!' he said suddenly. 'What's this?' From out of the mud he took a match, or a small piece of one.
'Now why didn't I find that?' said the Inspector.
'I knew it was there, you see,' said Holmes.
'You knew? But how could you know that?'
Holmes smiled but did not answer. He then took the shoes, got down on the ground, and began to look at all the tracks in the mud. We stood and watched him, but after five minutes Mr Ross looked at his watch.
'Er, this is very interesting, Mr Holmes,' he said, 'but is it going to take a long time?'
'No,' said Holmes. He got to his feet. 'I don't need to do any more here. Watson and I are going to take a little walk across the moor now, with the horseshoe.'
Mr Ross looked at the Inspector. 'Can we go back to the house and talk? I must take Silver Blaze's name out of the Wessex Cup race - and do it today, I think.'
'Don't do that!' cried Holmes. 'No, no, you must leave the horse's name in for the race.'
'But…' Mr Ross began. Then he laughed, a little angrily. 'Well, thank you, Mr Holmes. Thank you for your help. See you later then, at the house.'
And he and the Inspector walked away.
مشارکت کنندگان در این صفحه
تا کنون فردی در بازسازی این صفحه مشارکت نداشته است.
🖊 شما نیز می‌توانید برای مشارکت در ترجمه‌ی این صفحه یا اصلاح متن انگلیسی، به این لینک مراجعه بفرمایید.