سرفصل های مهم
فصل 06
توضیح مختصر
زمان مطالعه

11 دقیقه

سطح

ساده
دانلود اپلیکیشن «زیبوک»
این فصل را می‌توانید به بهترین شکل و با امکانات عالی در اپلیکیشن «زیبوک» بخوانید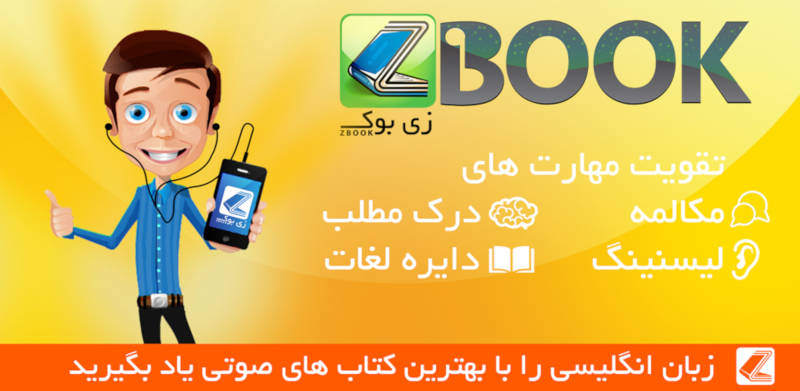 متن انگلیسی فصل
CHAPTER SIX
Holmes has the answers
On the train back to London Holmes told us the story behind the mystery, and the time went very quickly.
'Before we went down to King's Pyland,' my friend began, 'I thought it was Fitzroy Simpson. But when we arrived at the stables, I suddenly remembered the hot meat curry. Why didn't I think of it before? That, you see, was the beginning.'
'The meat curry…' said Mr Ross, thinking about it. 'Er, how did the meat curry help you?'
'Do you know the taste of opium?' Holmes said. 'No? Well, it's not a very strong taste, but it's there. You can taste it in most food, but not in curry. Curry has a very strong taste, stronger than opium. So the killer says, "I need a night when the dinner is a meat curry. Then Ned Hunter can eat his dinner happily, without the taste of opium - and go to sleep." But did Fitzroy Simpson know that curry was the dinner on Monday night? Of course not. How could he? He didn't make the dinner, he was a stranger at King's Pyland, he knew nobody in the trainer's house. So, we forget Simpson, and think again. Who knew about the curry before dinner on that Monday night?'
'John Straker and his wife,' I said. 'And the servant.'
'Right, Watson. And so on to the next question, about the dog. We know there was a dog in the stables that night because Ned Hunter took the dog out when Simpson was there. Then in the middle of the night someone went into the stables and took out a horse. The two boys sleeping upstairs in the stables heard nothing, because there was nothing to hear. The dog did not bark. Why not?'
'Aha!' said Mr Ross. 'It didn't bark, because it knew the visitor. Dogs only bark at strangers.'
'Right again. So, the midnight visitor was John Straker. But why did he take the horse out? What did he want? It was something dishonest, or why did he put opium in his stable boy's dinner? We all know about dishonest trainers. They can make a lot of money - they put big bets against their own horse, and then stop their horse winning. But how? What was Straker's plan here? Perhaps the answer was in his pockets, I thought.
'And so it was. You remember the strange knife? Dr Watson here told us about it - an eye knife, used by doctors in hospitals. With a knife like this, you can make a cut - a very, very small cut - in the tendon of a horse's back leg. Nobody can see the cut, and the horse only feels it a little. He's not lame, but he doesn't run his best, so he cannot win the race.'
'And Straker wanted to do this to my horse?' cried Mr Ross. 'How could he? I thought he was a good man!'
'No,' said Holmes. 'He wasn't a good man - or a careful one. No horse stands quietly when a knife goes into its back leg. Straker didn't want anyone to hear the noise, so he took the horse out onto the moor.'
'The candle, and the match,' I said. 'Of course!'
'That's right,' Holmes said. 'And I learnt more from Straker's pockets too. You are a man of the world, Mr Ross. Do men carry other men's bills around in their pockets? No, they do not. So who was Mr Darbyshire? Another name for John Straker. And there was a lady in the case, too. A very expensive lady. I talked to Mrs Straker about the dress and the hat on the bill, but she knew nothing about them.'
'And on Monday night, out on the moor,' said Mr Ross, 'what happened, do you think?'
'How about this?' said Holmes. 'Straker takes the horse down the hill. He sees Simpson's scarf on the ground, and takes it with him - why, I don't know. He puts his coat on a tree, gets out the candle and the matches, and the knife, and begins his work. But Silver Blaze doesn't like it. Perhaps he's afraid, perhaps he feels something is wrong. He's a big strong horse, and he gets angry. He kicks out with his back legs, and the horseshoes hit Straker on the head. Straker goes down, into the mud, and the knife in his hand goes into his own leg. The horse disappears into the night.'
'Wonderful!' Mr Ross said. 'You tell it very well, Mr Holmes. I see it all now.'
'And the sheep?' I asked. 'What about the sheep? You told Inspector Gregory that they were important.'
'Ah yes, Watson, the sheep.' Holmes smiled. 'And they were important. It's not easy to make a very small cut in an animal's tendon, and Straker did not want to get it wrong. He needed to practise first, but what on? There were his own sheep, right in front of him.'
'And where did you go in London, the day after we got back?' I asked. 'Was it to that dress-maker on the bill for Mr Darbyshire?'
'Very good, Watson!' Holmes laughed. 'Yes, I had a photograph of Straker, and the dress-maker knew him at once. "Oh yes," she said, "that's Mr Darbyshire. I do a lot of work for him. Mrs Darbyshire is a very beautiful lady, and she likes expensive dresses."' Holmes laughed again. 'It's an old, old story. Straker is not the first man with two women in his life. He needed more money for the expensive Mrs Darbyshire, so he thought of this plan with Silver Blaze. And there you have it, Mr Ross.'
'Yes, I understand it all now,' said Mr Ross, 'and thank you very much, Mr Holmes. There's just one thing. Where was the horse?'
'Ah, yes. The horse was safe and well, and with a friend,' said Sherlock Holmes, I can't tell you who or where, because I made a promise. But here we are, nearly in London. You have the answer to the mystery, Mr Ross, you are the winner of the Wessex Cup, and the owner of the fastest racehorse in the south of England. What more do you need?'
مشارکت کنندگان در این صفحه
تا کنون فردی در بازسازی این صفحه مشارکت نداشته است.
🖊 شما نیز می‌توانید برای مشارکت در ترجمه‌ی این صفحه یا اصلاح متن انگلیسی، به این لینک مراجعه بفرمایید.