سرفصل های مهم
فصل 04
توضیح مختصر
زمان مطالعه

11 دقیقه

سطح

خیلی ساده
دانلود اپلیکیشن «زیبوک»
این فصل را می‌توانید به بهترین شکل و با امکانات عالی در اپلیکیشن «زیبوک» بخوانید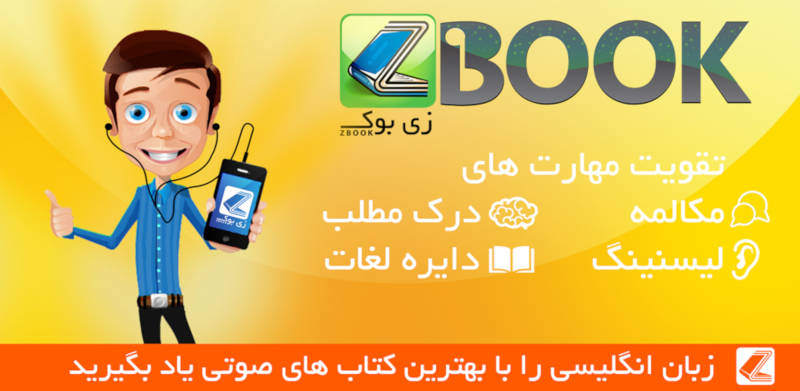 متن انگلیسی فصل
CHAPTER FOUR
Looking for a horse
Holmes and I walked slowly across the moor. In the evening sunlight the autumn colours on the hills were beautiful - reds and browns and yellows.
But Holmes saw nothing of that. 'So, Watson,' he said, 'let's forget John Straker for a minute, and think about the horse. Horses are friendly animals. Let's say that Silver Blaze runs away after the killing. Here he is, out on the cold wet moor. What does he do next?'
'He looks for a nice warm stable,' I said, 'with food and water.'
'Right, Watson. He didn't go back to King's Pyland, we know that, but there is another stable not far away, at Capleton. Perhaps he went there. And the way to Capleton, Watson, is down this hill. Let's go!'
We walked quickly down the hill, and at the bottom we found a small river and some very wet ground.
'Wonderful,' said Holmes. 'I wanted mud, and here it is. You follow the left side of the river, Watson. We're looking for the tracks of horseshoes.'
We found them after only fifty metres. Holmes took the horseshoe out of his pocket and put it next to the tracks. 'Yes, that's Silver Blaze, no question about it.'
We followed the tracks easily, then lost them for a time, but found them again about two hundred metres from the Capleton stables.
'Here they are,' I cried. 'And look - there's another track here, of a man's shoe.'
Holmes got down to look. 'You're right, Watson. And the man is walking next to the horse.'
We followed the two tracks to Capleton stables, and were still twenty metres away when a man came out and called to us. He had a red, angry face.
'Go away! We don't want visitors here! Go away!'
'Mr Silas Brown?' Holmes said to him.
'What do you want?' said the man. 'I don't talk to newspaper people, so just go away.'
'We are not from a newspaper,' said Holmes, smiling. 'But you have a horse called Silver Blaze in your stable.'
'That's not true!' Mr Brown said angrily.
'Shall we go in and talk about it?' said Holmes. He did not wait for an answer, but took the man's arm and moved quickly to the gate. He looked back at me and said quietly, 'Wait for me here, Watson.'
Twenty minutes later they came out again. Holmes looked pleased, and Mr Silas Brown was a different man. He looked smaller and older, and his face was afraid.
'Remember,' said Holmes, 'you must be there on the day, on time, and everything must be ready.'
'Yes, yes,' Silas Brown said quickly. 'You can be sure of it. Oh yes, you can be sure of it.'
'Good,' said Holmes. 'Well, goodbye for now.'
Holmes and I then began to walk back to King's Pyland along the road.
'Does he have the horse, then?' I asked. Holmes laughed. 'Yes. He said no at first, of course, but he's afraid of the police. He doesn't want them to know about this, and I can help him with that.'
'But why didn't the police find the horse?' I asked. 'Inspector Gregory said they went to Capleton.'
'Oh, it's easy to change the colour of a horse's coat.' Holmes laughed again. 'Gregory is a good policeman, but I don't think he knows much about horses.' 'And why did Brown tell you?' I said.
'When I walked through the stables with him,' said Holmes, 'the ground was muddy and I saw the tracks of his shoes in the mud. You remember those tracks on the moor? Well, these were the same shoes. After that, it was easy, and he told me everything. He found Silver Blaze on the moor early in the morning and brought him into the stables. The horse is very well, just a different colour at the moment. Brown put a very big bet on Desborough to win the Wessex Cup, you see. And with Silver Blaze out of the race…'
'But why did you leave the horse there? Is it safe with him?' I did not understand Holmes's plan.
'My dear Watson,' Holmes said, 'the horse is very safe. Silas Brown is afraid of me, afraid of the police, afraid of losing everything. Silver Blaze must be ready to race next week, or Brown's life as a racehorse trainer is finished - and Brown knows that.'
'Mr Ross isn't going to like it,' I said.
'Mr Ross', said Holmes, 'doesn't understand detective work. He wants answers today, now, at once. So, he must learn a lesson. He must learn to wait. Say nothing about Silver Blaze for the moment, Watson.'
Back at King's Pyland, we found Mr Ross and Inspector Gregory in the trainer's house.
'An interesting visit,' said Holmes. 'But my friend and I must go back to London by the midnight train.'
The Inspector and Mr Ross stared at him, and I saw that Holmes was right about Mr Ross.
'So our famous London detective can't find poor Straker's killer,' Mr Ross said. 'Or my horse.'
'It's a difficult case, that's true,' said Holmes quietly. 'But your horse is going to run in the Wessex Cup next Tuesday. You have my promise on that.'
'Hm! A promise is a wonderful thing,' said Mr Ross. 'But I would like the horse better than a promise.'
Holmes smiled, then turned to Inspector Gregory. 'Inspector, can you give me a photograph of Straker?'
'Yes, of course,' said the Inspector. He took one from an envelope in his pocket and gave it to Holmes.
It was now time to go back to Tavistock, and we went outside. One of the stable boys was there, and Holmes suddenly spoke to him.
'I see you have some sheep here, next to the stables,' he said. 'Are they all well?'
'They're all right, sir,' said the boy, 'but two or three of them are a little lame. They went lame last week.'
Holmes was very pleased about this. He got into the carriage and said to the Inspector, 'Remember the lame sheep, Gregory, remember the lame sheep!'
Mr Ross was not interested in the sheep, but the Inspector stared at Holmes. 'You think the sheep are important?'
'Oh yes,' said Holmes. 'Very important.' The Inspector still stared at him, very interested now.
'And what other things are important, Mr Holmes?'
'The strange incident of the dog in the night-time.'
'The dog did nothing in the night-time.'
'That was the strange incident.'
مشارکت کنندگان در این صفحه
تا کنون فردی در بازسازی این صفحه مشارکت نداشته است.
🖊 شما نیز می‌توانید برای مشارکت در ترجمه‌ی این صفحه یا اصلاح متن انگلیسی، به این لینک مراجعه بفرمایید.