سرفصل های مهم
فصل 01
توضیح مختصر
زمان مطالعه

10 دقیقه

سطح

خیلی سخت
دانلود اپلیکیشن «زیبوک»
این فصل را می‌توانید به بهترین شکل و با امکانات عالی در اپلیکیشن «زیبوک» بخوانید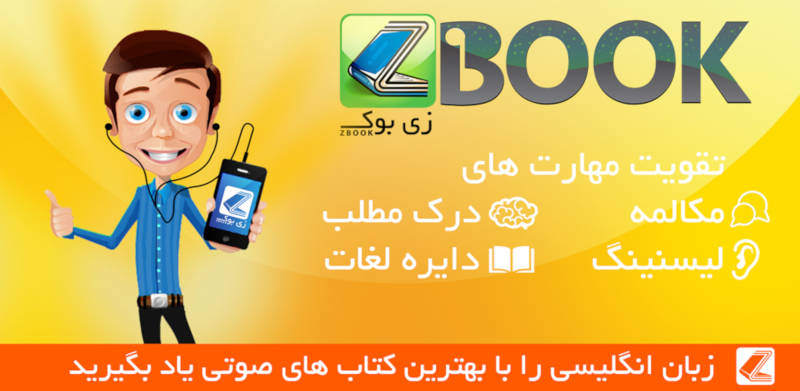 متن انگلیسی فصل
CHAPTER ONE
A Happy Child with a Bright Future
Oskar Schindler is the hero of this story, but nothing in his early life suggested that he would become a great, even a noble man.
Oskar was born on 28 April 1908 in the industrial town of Zwittau (now Suitava), where his family had lived since the beginning of the sixteenth century. In Oskar's childhood, this region was known as Sudetenland and was part of the Austrian Empire, ruled by Franz Josef. After the First World War it became part of Czechoslovakia, and later the Czech Republic.
Oskar's parents were great supporters of Franz Josef and proud to be Sudeten 'Germans'. They spoke German at home and at their jobs, and their children went to German-speaking schools. Few people in this quiet corner of Czechoslovakia objected to the way of life that the Schindlers and other Sudeten Germans had chosen for themselves.
Zwittau was a small industrial city, surrounded by hills and forests. Oskar's father, Hans Schindler, owned a factory which made farm machinery and employed about forty-five people. Oskar studied engineering in secondary school with the idea that one day he would run the factory for his father.
Herr Schindler was a big, sociable man. He enjoyed fine wine and good tobacco and liked to spend his evenings in coffee houses, where the conversation was clever and amusing. He was the kind of man who could drive a wife to religion, and Frau Louisa Schindler practised her Roman Catholic faith with energy and sincerity. It worried her that her son stayed away from church as much as his father did.
In later years Oskar and his sister, Elfriede, remembered a childhood filled with sunshine. They lived in a modern house with a big garden and enjoyed being the children of a successful businessman. Oskar had an early passion for cars and began building his own motorbike as a teenager.
Some of the students at Oskar's German secondary school were from middle-class Jewish families and had fathers who were also successful businessmen. In fact, a liberal Jewish rabbi and his family lived next door to the Schindlers. Rabbi Kantor was a modern, intellectual man, proud to be both a German and a Jew, and always ready to enjoy a friendly debate about religion or politics with Herr Schindler. His sons went to school with Oskar and Elfriede, and the four children ran and played between the two gardens.
The Kantor boys were bright students, perhaps intelligent enough to become lecturers at the German University of Prague one day. But this dream changed in the mid-thirties. Rabbi Kantor had to admit that the Nazi Party would never permit a Jew to teach at a university or to succeed as a scientist or businessman. There was certainly no type of rabbi that was acceptable to this new government either. In 1936 the Kantor family moved to Belgium, and the Schindlers never heard of them again.
History and politics meant little to Oskar as a teenager. His enthusiasm was centred around fast motorbikes, and his father encouraged this interest. In Oskar's last year at school, Hans Schindler bought his son an Italian motorbike. Then in the middle of 1928, at the beginning of Oskars sweetest and most innocent summer, he appeared in the town square on a Moto-Guzzi, an amazing motorbike usually owned only by professional racers.
For three months Oskar forgot about his studies and his future and entered professional motorbike races. He did very well and loved every exciting minute of this life. In his final race, in the hills on the German border, Oskar was competing against the best riders in Europe. He kept close to the leaders throughout the race and just failed to win. Even though people said he could become a champion racer, Oskar decided to end his motorbike career after that thrilling afternoon. The reason may have been economic because, by hurrying into marriage with a farmer's daughter that summer, Oskar lost the approval of his father, who was also his employer. The elder Schindler could see that Oskar was similar to him, and he worried that his son was marrying a girl like his own mother: a girl who was quiet, graceful and religious, but not very suitable for the sociable, charming and handsome Oskar.
The bride's father, a wealthy widower, was as unhappy about the marriage as Hans Schindler was. He was a gentleman-farmer who had expected Emilie, his daughter, to do better than to marry a boy on a motorbike with no money of his own. The bride, according to the custom of the time, agreed to bring a large sum of money into the marriage. Most of this money was never paid, however, because Emilie's father did not believe that Oskar would settle down and be a good husband to his only child.
Emilie, on the other hand, was delighted to leave her small village and her father's old-fashioned household, where she had to act as hostess to him and his boring friends. She was enthusiastic about moving into an apartment in Zwittau with her tall, handsome young husband. However, Emilie's dream of a happy marriage did not last long. Oskar followed his father's example and forgot about his wife in the evenings, staying in cafes like a single man, talking to girls who were neither religious nor quiet.
Hans Schindler's business went bankrupt in 1935, and soon afterwards he left his wife and found an apartment on his own.
Oskar hated his father for abandoning his mother and refused to speak to him. The son seemed blind to the fact that his treatment of Emilie was already following the same pattern.
Meanwhile, even though the world's economy was suffering, Oskar managed to get a good job. He had good business contacts, he had a background in engineering and he was good company. These qualities made him the perfect man to become the sales manager of Moravian Electrotechmc. He began travelling a lot, which reminded him of his time as a motorbike racer, and which gave him an excuse to stay away from his responsibilities in Zwittau.
By the time of his mother's funeral in the late 1930s, Oskar, like many young Czech Germans, was wearing a swastika, the badge of the Nazi Party, on the collar of his suit. He was still not interested in politics, but Oskar was a salesman. When he went into the office of a German company manager wearing the swastika, he got the orders that he wanted.
Oskar was a busy, successful salesman, but he could feel something even more exciting than money in the air. In 1938, in the month before the German army entered Sudetenland and made it part of the Third Reich, Oskar sensed that history was being made, and he wanted to be part of the action.
But, just as quickly as he had become disappointed in marriage, Oskar became disappointed with the Nazi Party. When German soldiers captured Sudetenland, Oskar was shocked by their rough treatment of the Czech population and the seizing of property. By March of 1939 he had quietly turned away from the Party.
Oskar was not ready to reject Hitlers grand plans completely at this time. In 1939 it was still not clear what kind of men would lead Germany forward. One evening that autumn at a party near the Polish border, the hostess, a client and friend, introduced Oskar to a sociable, clever German named Eberhard Gebauer. The two men talked about business and the political situation in Europe. After several glasses of wine Gebauer explained that he worked for German military intelligence and asked Oskar if he could help them in Poland. With his charm and contacts, Oskar would be a useful agent for collecting military and industrial information for the German government.
Oskar agreed to the proposal for two reasons. First, it meant that he would not have to serve in the army, and second, he almost certainly approved of Germany's plan to seize Poland. He believed in Hitler's goals as he understood them at that time, but he still hoped that there would be civilized ways to achieve them. He hoped that decent men like Gebauer, not men like Himmler and the SS, would guide Germany.
Oskar was praised in the following months for his useful and thorough reports. He was good at persuading people to talk to him over a fine dinner with an expensive bottle of wine or two. As he did this work and continued as a salesman, Oskar also discovered that Krakow, the ancient centre of cultural life in Poland, offered many possibilities to an ambitious young businessman.
مشارکت کنندگان در این صفحه
تا کنون فردی در بازسازی این صفحه مشارکت نداشته است.
🖊 شما نیز می‌توانید برای مشارکت در ترجمه‌ی این صفحه یا اصلاح متن انگلیسی، به این لینک مراجعه بفرمایید.